BUTTE — Butte's 3 Legends Stadium will be without a AA American Legion Baseball team this season.
A lack of success at Montana-Alberta Legion's top level paired with a high school enrollment pool well below Montana's other AA programs compelled the Butte Miners in November to reclassify as a Class A South District program for the 2019 season.
Butte is now the lone city in the state with a population greater than 20,000 to not field a AA Legion program. There is no timetable on when or if the Miners might return to Class AA in the future.  
The Miners, who have just one senior on their roster this season, stumbled to a 3-19 finish last year to conclude the 2018 campaign at the bottom of the conference. They aren't the first sports program in Butte to have to consider making concessions to remain competitive as Butte Central recently mulled the idea of forming a football co-op with rival Anaconda.  
"We'd love to play at AA and be competitive," ninth-year Miners head coach Jeff LeProwse said. "But when you start looking at it numbers-wise, it's very tough to do that. It just made the most sense."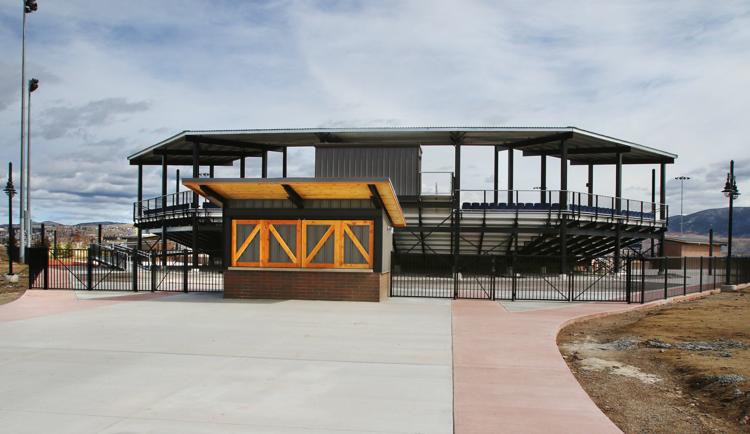 While other Montana AA teams such as the Missoula Mavericks, Billings Royals and Helena Senators recruit from multiple MHSA Class AA high schools, the Miners are only able to draw players from only Butte High and Class A Butte Central.
The high school enrollment cap (sophomores through seniors) for Legion Class A is 1,000. Butte High and Central's combined enrollment through those three grades is 950.
"We haven't had a lot of success at AA and the main reason is we're (one of) the only AA teams that isn't drawing from multiple AA high schools," LeProwse said.
LeProwse said that Butte's Legion programs have 44 players spread across both the Miners and Muckers who will play a Class B schedule.  
Despite the drop in classification, the Miners will still play a number of AA teams in non-conference play to begin the season including the Great Falls Chargers, Kalispell Lakers and Glacier Twins. The Miners will open their new conference slate against the Livingston Braves at home on June 1.
Another logistical benefit of transitioning to a lower class will be the cost and time of conference travel as the Miners — who logged over 4,500 miles on the road last season — will not need to make lengthy trips to Canada to play Class AA teams Lethbridge and Medicine Hat.
"It makes a lot of financial success to play A, it's definitely less miles," said LeProwse, who estimated a round trip to Lethbridge cost the Miners around $1,500. The farthest that the Miners will now need to venture for a conference game will be Bozeman to play the Bucks A team.
After weighing the pros and cons of either remaining at AA or dropping to A, LeProwse said it wasn't a very difficult decision. 
"If we don't have to be playing at AA there's really no reason for us to," LeProwse said.