BILLINGS — Three years ago, outfielder Quin Cotton, was selected in the 38th round of the MLB Draft by the Colorado Rockies. The Aurora, Colorado, native, said thanks but no thanks to his hometown team and chose to play at Grand Canyon University, where he was named all-Western Athletic Conference his sophomore and junior seasons. He graduated in three years, and was drafted in the 8th round in June by the Cincinnati Reds and is hitting .326 in 11 games for the Billings Mustangs. 
Q: Your parents were both sportswriters. How did you go astray?
A: (Laughs) Well, both of them being sportswriters I fell in love with sports. Both of them played sports into college or up until college at least, but the writing thing just … I considered it, but it really wasn't for me. They're both more, I guess, English-based. I'm more math-based.
Q: Which also explains the finance and economics major in college. How'd you graduate in three years while playing college sports?
A: That was a challenge, but I had some (advanced placement) credits from high school. And then after my freshman and sophomore year (at GCU) I did some online classes while I was away at summer ball.
Q: You've played in both the Alaska League and the Cape Cod League for summer ball. Were they two different experiences?
A: I'd say they're very different. Obviously, you're still playing baseball against some pretty good competition, but on the one hand Alaska is very isolated. There's only five teams in the league so you're playing the same guys over and over with the same little group of fans there. Then in Cape Cod you have a ton of passionate people from each little town and you have a ton of scouts there, so the environments are very different. But at the end of the day it's the same, it's just playing ball.
Q: Was it hard to say no to the Colorado Rockies when they drafted you in 2016?
A: No, it was easy. I made it clear to the teams I spoke to before the draft that unless you were going to throw a bunch of money at me, which wasn't going to happen, I'm going to go to school. I just felt like I needed more time to develop as a player and getting my education was something very important to my parents and I. And I wanted to play college ball. Growing up, kids that I played with had played in college and they had great stories to tell and they loved their experience, so that was something I wanted to do.
Q: What's gone well for you here so far?
A: I'd say just calming down a little bit. I put — maybe not a lot of pressure on myself but I have high expectations for myself — so I want to perform well. I feel like at times I get a little too anxious, I get a little too jumpy and get away from the plan I have worked out in my head. Speaking with our coaches here and getting back to that plan of driving the ball all over the field, you know, letting the game come to me instead of going out there and trying to make things happen has been really good for me.
Q: What hurdles are there that people might not realize about a Pioneer League team like the Mustangs that's newly thrown together just before the season starts?
A: Kind of overcoming tension. Because, more or less, you're competing with the same guys on your team for a spot on the roster at the next level. At the same time, you want to have a good experience, you want to make friends, you want to build relationships here. So there's kind of, you know, a little bit of the duality there, but at the end of the day it's about being a team, about coming together and winning games.
Mustangs at a glance
Last 7 (through Saturday): L W L W L L W
Next 7: June 30, off; July 1-2 vs. Great Falls; July 3-5 at Great Falls; July 6, vs. Missoula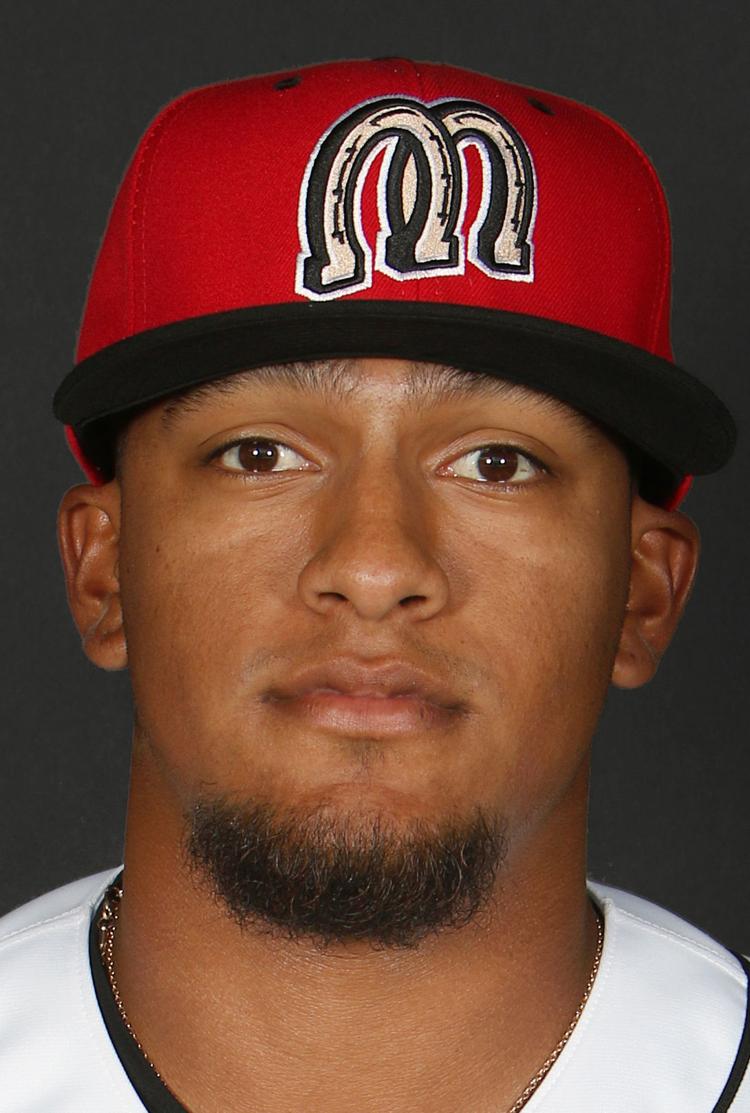 Who's hot: Going into Saturday's game, LHP Omar Conoropo had given up just four hits and no runs in his last two appearances, a span of 8 2/3 innings. Overall, he has a 0.77 ERA in 11 2/3 innings. ... OF Quin Cotton was 11-for-25 (.440) with three doubles, a home run and six RBIs in his last 10 games.
Transactions: Added – C James Free; 1B Matt Lloyd. Out – P Nick Travieso (released); C Robert Boselli III (reassigned to rookie Greeneville)
No July 4th game at Dehler: Mustangs fans have been used to attending an early-afternoon Mustangs game as part of their Fourth of July celebrations. Not this year, however. Instead, the Mustangs will be at Great Falls on Thursday. Mustangs general manager Gary Roller, who is responsible for making the league schedule each year, said he has to try to accommodate requests from teams who wish to be home on the holiday. "We can't be home on the Fourth every single year, it's impossible," he said. "Just like Idaho Falls can't be home on the Fourth every single year even though they want to. It's just the schedule, it's just as simple as that. You have to be fair to the other teams."
Up on the farm: Taylor Trammel (Mustangs 2016) was named to the U.S. roster for the Futures Game, which highlights some of the top prospects in the minor leagues. Trammel, an outfielder, was the MVP of last year's game, and he's currently at Double A Chattanooga where he's batting .239 in 222 at-bats. The Futures Game is scheduled for July 7 at Progressive Field in Cleveland.
Pioneer League at a glance
Pitcher of the week (June 17-23): Rocky Mountain's Nash Walters threw nine innings in two starts without giving up a run. He struck out 10 and walked six.
Offensive player of the week: Max George of Grand Junction hit three home runs, drove in seven runs and hit .357 in four games.
Crowd sourcing: Moving the Helena Brewers to Colorado Springs appears to have paid off for the team's owners. Now playing as the Rocky Mountain Vibe, the franchise is averaging a league-best 4,076 fans per game. Last season, the Brewers' final year in Helena, the team averaged 840 per night. Of course, it helps that the population of Colorado Springs is more than 460,000, compared to Helena's population of just over 31,000. The Mustangs, by the way, are averaging 2,765 fans this season, which ranks third in the eight-team league.