Pedaling as fast as their legs will allow them, Adam and Drew Huse are headed to Brick Breeden Fieldhouse.
It's 2006, or maybe 2009 or it even could be 2011. Their dad, Brad, is the head coach of the Montana State men's basketball team and the two grade schoolers are trying to get there in time for basketball practice. It's not a particularly long journey, but it's one they make as many days as they possibly can.
If the Bobcats are only using one half of the court, they'll shoot hoops on the unoccupied half. 
If they're lucky, there might even be a game of H-O-R-S-E or P-I-G with some of the Montana State basketball players. It's memorable to them and certainly something their friends at school can't say they do.
Together, as always, they're best friends to very bone.
But it means even more to Brad.
Between drills -- which sometimes inadvertently and hilariously remembered later, led to them learning words they maybe shouldn't have heard yet -- he'll glance back to see what his boys are doing.
They'll grow up and play Frontier Conference basketball like their father did — Drew at Brad's alma mater Montana Tech and Adam at Montana State-Northern under his dad's brother Shawn. Brad and his wife, Kelly's, youngest, Ty, is currently a freshman at Bozeman High School.
But those moments over the eight years Brad spent coaching the Bobcats and having his boys around at practice and games will be something he never, ever forgets.
"It was special," Brad Huse said. "They talk about it being special for them, but it was special for me."
***
It's a Saturday night in Butte, and Montana Tech and Montana State-Northern are playing a basketball game. They've already played once this season, in Havre, a win for Adam — now a junior — his uncle and his Lights teammates. Drew, a redshirt freshman, played 17 minutes and Adam had 20 for Northern.
Their second meeting carries a bit more weight, at least to the fans of Montana Tech.
The 1987-88 team is being honored at halftime that evening, a squad that included Brad. It was one of the most successful teams in school history.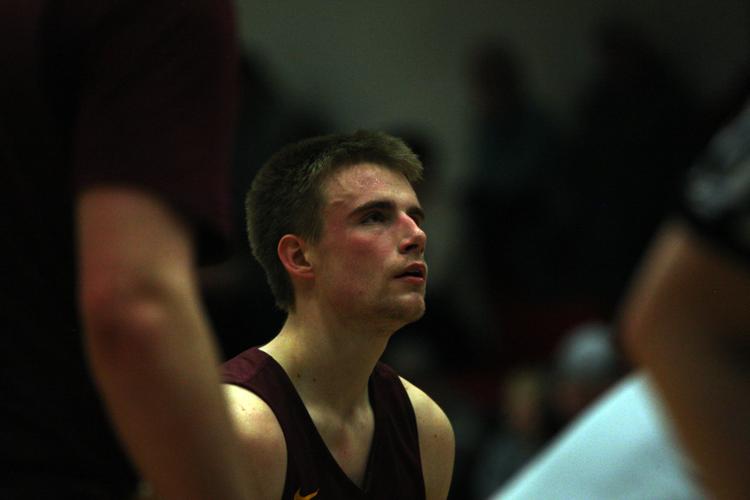 Drew plays a few more minutes this time. Adam gets a start and, later, the win. For a good portion of the time they share the court, they guard one another.
There's more than a little trash talking, but it's mostly one sided.
"I said some things," Drew Huse said after the game. "He never says anything. I was trying to get him going a little bit."
He then adds, almost in a whisper: "He doesn't ever get going."
It's the classic instance of the middle brother knowing exactly where — and more important, how — to pick. Adam says it's all out of love and Drew agrees. The brothers text and Snapchat every day and while phone calls are a little more scattered, they try to talk at least one every couple weeks.
During the summer, when they're out of school, they all get to spend a bit more time together. Brad and his three boys will head out to a gym to work out.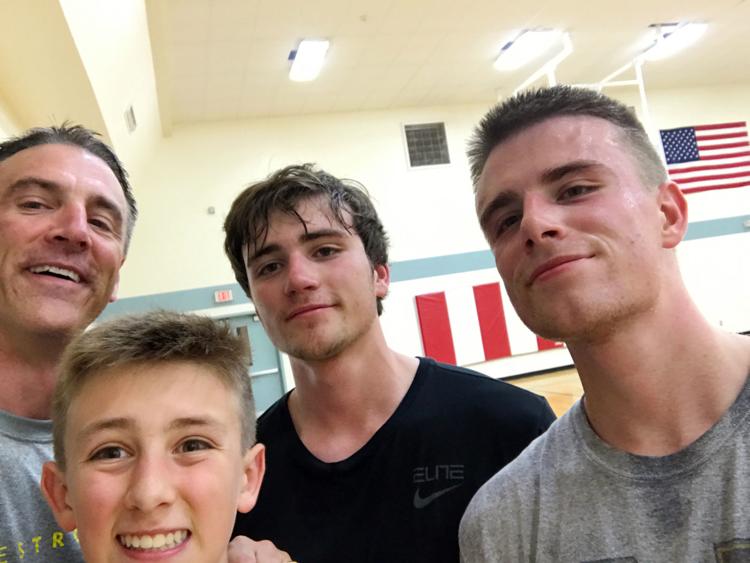 Their father relishes the chance to spend time with his kids, but the coach does come out a bit. He'll put his boys through workouts and work on what they want to work on.
Brad doesn't coach professionally anymore — he now works for PayneWest Insurance — but Shawn still calls him the best coach he's ever been around.
His kids, well, they just call him dad.
"Certainly basketball is what you're working on," Brad Huse said. "For me, as a father to spend time with your boys and help them a little with that endeavor, it's great. But overall it's just that opportunity to spend that time with them."
***
While the hardwood might not completely characterize the family, it's shaped them.
To call the Huse clan a basketball family is doing them something of a disservice and an idea Brad immediately shrugs off.
Brad and Shawn's third brother, Thad (he's the middle child), was a defensive tackle for Montana from 1987-91 and part of two teams that made it to the NCAA playoffs. Their dad, Dick, played football for the Griz as well before having a long high school officiating career. Thad's wife, Sue, is a world-class triathlete and Kelly played volleyball for Montana Tech.
Athletic is probably a better word, but basketball comes up occasionally when the family gets together for holidays.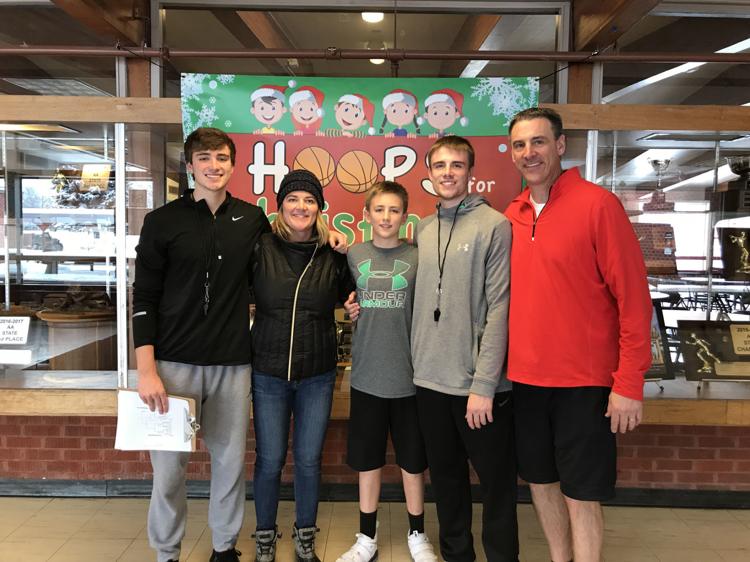 Even then, it's downplayed.
"It's something we do," Brad Huse said. "But we've never said basketball is going to define us. But certainly these kids have been around it a long time."
The brothers were simply legendary at Montana Tech. Brad is fifth on the all-time scoring list with 1537 points, while Shawn is just behind him at sixth with 1389. For his exploits — which included an all-American honor following the 1988-89 season — while wearing the Oredigger green, Brad was named to the Hall of Fame and from the rumblings in the Montana Tech athletic department it sounds as if Shawn will soon be enshrined.
Those two never actually played together, but Brad was an assistant on the Orediggers staff while Shawn was playing.
Originally a walk-on, Shawn developed into a three-time all-conference player as well as the Frontier Conference MVP in 1995. There were a lot of good times while the brothers were together at Tech. They remember buzzer beaters, heated games and the thousand other moments that made up the journey.
Though Shawn does admit he had a bit of growing up to do while he was there.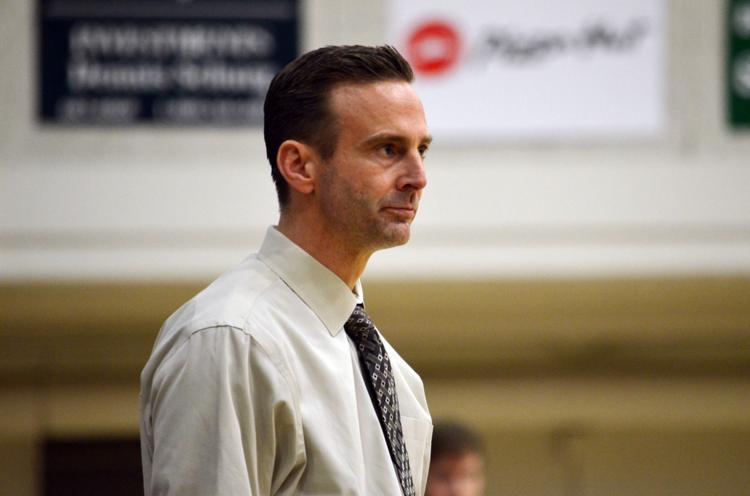 "I was a snot-nosed kid who thought he knew everything at that time." he said with a bit of a laugh. "Brad did a great job of being patient with me and monitoring, facilitating my growth, if you will. We had some growing pains but it was all because I was young and didn't know any better. But at the end of the day, I learned so much from him and coach (Rick) Dessing and had a great experience. "Wouldn't have traded that for the world."
Brad remembers him being extremely coachable and listening every step of the way. Their relationship isn't unlike what exists between Adam and Drew today.
"I took it for granted. Shawn and I have always had a great relationship and Shawn was an easy guy to coach." Brad said. "Always played so hard, he was an overachiever … I wasn't afraid to challenge him. He always took it good and he's a tremendous player."
***
When asked if he feels he has a legacy to uphold at Montana Tech, Drew gives a resounding no.
He wanted a different path than Adam. There's a bit of a chuckle as he realizes that maybe there isn't a way to escape the past at Tech, but he feels strongly that he made the correct choice.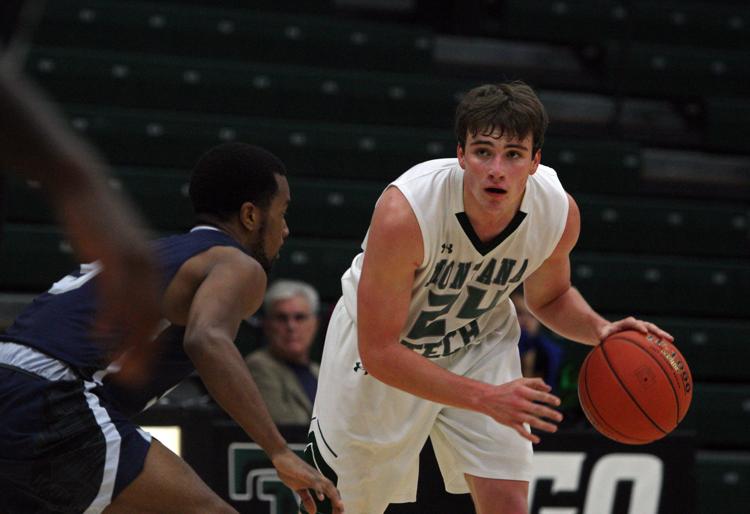 "I got a lot of good friends that I knew were coming, like Will Mytty and some of those guys," Drew Huse said. "I wanted to go here. There's something about it."
He's seen the court with more frequency as the season has gone on, though an injury has hampered him at times. A 6-foot-2 guard, he gives his head coach Adam Hiatt some flexibility with his lineups and a bit of size and shooting.
His brother, meanwhile, has done much the same up on the Hi-Line. Adam is averaging 11.9 points this season and tosses out 3.2 assists per game. He's a career 52.3 percent shooter with an impressive 46.4 percent mark from behind the arc on 319 total attempts. That damage from the 3-point line actually bests Shawn's, who is seventh all-time in Montana Tech history with a 40.4 percentage from deep.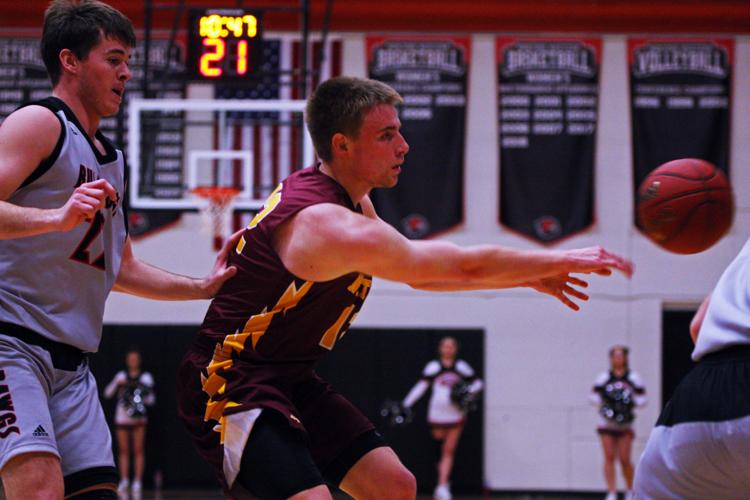 But for Adam, playing basketball in college is something he often dreamt of when he was a little kid, often with his brother on the same team. While being teammates with Drew didn't happen, he's happy with his choice. He loves Havre, loves being around his uncle, niece, and nephews all the time and absolutely loves the team he plays on.
"It's been all I could ask for, really," Adam Huse said. "It's exactly how I dreamed of it when I was growing up wanting to play college basketball."
Not recruited by Tech, it was a fairly easy decision to go play for his uncle. Havre was a place where he'd spent a lot of time when he was younger — Shawn is in year No. 17 at the helm— and despite seeing interest elsewhere he inked his letter of intent without a second thought.
Shawn's just happy it's all panned out.
"I can't imagine if he wasn't very good, how bad his dad would be coming down on me and coaching me up and how much of it would probably be my fault," Shawn Huse said. "But I say that jokingly of course, it's just been a great experience."
***
Watching his kids play basketball has always been meaningful to Brad, whether it's in the stands at the HPER Complex on a Saturday night in late January, or a few glances back when he was coaching the Bobcats at The Brick.
He wasn't always sure he'd be able to. In 2001, Brad was diagnosed with non-Hodgkin's lymphoma while he was head coach at Jamestown College in North Dakota. He started chemotherapy almost immediately and soon his hair started to fall out.
Brad decided to shave his head one day and as his wife held the clippers Adam, then 4, said if his dad was going to cut off his hair, he would to. By the time Kelly was done wielding the clippers, Adam was nowhere to be found.
"He saw what was happening and said, ah, well, I don't want to shave my head," Brad Huse said with a chuckle.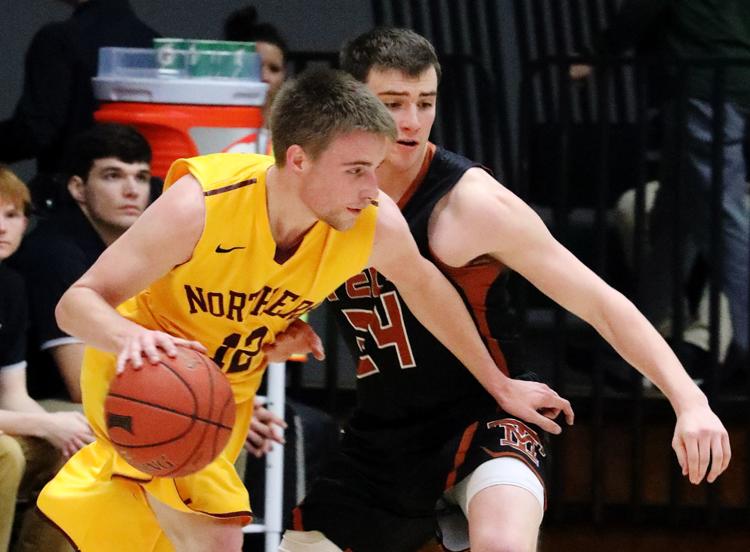 Brad's cancer has been in remission for years now, but it gave him a different perspective on life and he spins this into a positive. Mostly, it's reminded him what's important.
He's simply thankful for every second he gets to be a dad with a coach's hat never far away and that has made everything so much more special.
"I still remember sitting there going through that experience, looking at pictures of both boys, Ty wasn't born yet and thinking, man I want to be a part of their lives through it all," Brad Huse said. "You know, it's neat now to have a chance to have these experiences like we're having now to be a part of their college experience and obviously basketball is part of that."