MISSOULA — Beyond the brilliant sunshine, Tucker Sargent found a stirring source of warmth in Mexico City recently.
Sargent is coach of the highly successful Montana men's lacrosse team. He took his Grizzlies to the heart of Mexico, 641 miles south of the United States border, for an exhibition game against the Mexican National Team last Sunday.
The game went off without a hitch and fans of the Montana club program will be happy to know their team won, 12-6. But that's not what made the trip epic.
Sports have a way of pulling back the curtain on perception. We read in the newspaper Mexico is a rotten place to live, with lots of drugs and crime and poverty.
But what of the people? All those children who have no choice where they live and try as they might to make the most of it?
As part of the Grizzlies' trip, which was organized to give the Mexican team a dose of salty competition ahead of the July world championships in Israel, Sargent and his players scheduled two days of clinics for 6- to 9-year-old kids.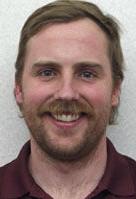 "They showed up with the matching track suits and they were so pumped," Sargent recalled. "When it was over they were all like, 'Gracias, this is so much fun.'"
That wasn't the best part. At the end of the clinic, when the kids went to give the equipment back, Tucker stopped them in their tracks.
Prior to the trip, Sargent's players and their parents scavenged through their basements, garages and attics to grab all the old lacrosse equipment they could find. Then Tucker solicited the help of a sports equipment company he works with, String King, which came through with a donation of 25 lacrosse sticks.
It's real difficult for kids to get lacrosse equipment in Mexico City, so Montana's coach set out to give back to the sport he loves. The act of giving to kids in need made it a trip the Grizzlies will remember long after they've played their final collegiate game.
"It was really the most exciting part of the trip for me, just seeing these kids realize they actually have lacrosse equipment they can continue to play with," Sargent said. "It was like Christmas morning for them. Their jaws dropped and their eyes were the size of silver dollars.
"The parents were coming up giving us hugs, asking to take pictures with us."
Sargent was reminded of his own lacrosse journey when a team of high-schoolers trekked two hours to take part in a separate clinic conducted by the Grizzlies in Mexico City.
Montana's coach recalled how he set his own course as a kid, growing up in a non-lacrosse-playing family. Now he was face-to-face with an enthusiastic bunch of teens spurred by, of all things, an MTV television series.
"It's an (adaptation) of the old Teen Wolf movie where they play lacrosse,"  said Sargent, whose Grizzlies are about to begin their quest for a second straight trip to nationals. "These kids were watching that show and thought it was so cool and independently decided they wanted to play lacrosse.
"What they were willing to sacrifice because they wanted to be part of this sport and our clinic was remarkable."
All it takes is a little spark. We all know it and most of us have experienced it in one way or another.
For a group of Mexican kids eager to learn something new, the Grizzlies helped provide that spark. That's enough to warm any Montanan on a cold January night.