MISSOULA — Many of us will be watching with anxious anticipation Thursday as the NFL Draft unfolds.
It's where dreams come true. Where poor college kids get big money to play America's new favorite pastime.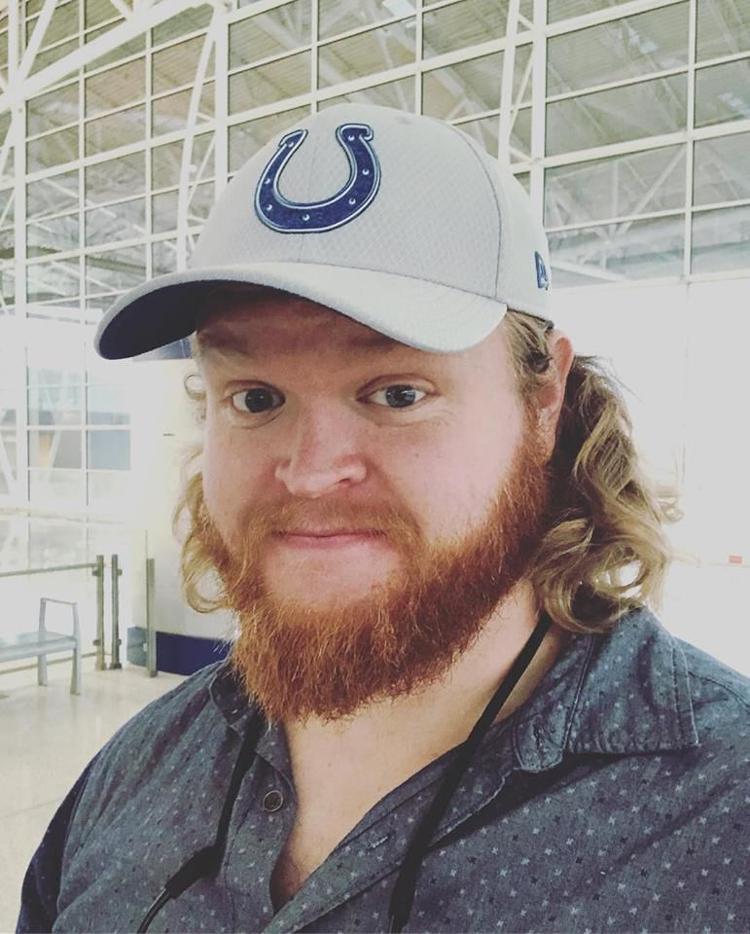 But like most endeavors, there's more than one path to the NFL. A lot of former Montana Grizzlies that were never drafted managed to make a living in The League, if only for a short while.
One in particular holds the new record for persistence.
Five months ago, ex-Griz offensive lineman Will Poehls was lugging windows for a living in Bozeman. He was cut by the Jacksonville Jaguars in September and was beginning to think that four teams in five years were just about enough.
"Not being on a team last season, other than training camp and stuff like that, I was worried that I was done," he said in a phone interview. "In my heart, though, I was like, I can't be done. Not yet.
"I think I'm good enough to be playing in the NFL."
The Redskins, Saints, Eagles and Cowboys all called Poehls requesting he work out for them during the 2018 season. Will counted at least three times he was headed up to Big Sky to deliver windows when his phone rang, prompting him to hustle back to the office, get his boss' permission and hop a plane to try out for yet another team.
"My boss was really understanding on all that and didn't have an issue with me doing those workouts," he recalled. "But it was hard to live in that limbo."
In January, Poehls (pronounced pales) signed a reserve/futures contract with the Indianapolis Colts. Once again, the big guy with big faith has a shot at his dream.
He reported for OTAs (organized team activities) last Monday in Indianapolis. That windows job in Bozeman is on hold.
"It's a time to show that you can make the team," he explained. "A time to show how hard you're willing to work and how quickly you can pick up the offense.
"That's what I'll focus on. I'll be in the playbook and looking at film, doing anything I can to get an edge come training camp."
At 6-feet-8 and 340 pounds, Poehls has the kind of size and length that keeps him on speed dial for needy NFL organizations. But he believes there's more to it than that — maybe even a lesson in there for youngsters about working hard in school.
"I'm not dumb," Poehls quipped. "That's kind of being harsh maybe to some other player, but there are some guys who don't quite get offenses as well as I do.
"I've had to learn an offense like a center does in multiple situations. I've had to call center calls as a left tackle for a rookie center."
Poehls also believes that being a stand-up citizen makes a difference. He may not have been born in Montana, but he married a Montanan and he's been living in the Treasure State and some of the NFL teams he's been on have even called him Montana.
He's a strong believer in the character he's honed in part by living in Montana.
"I know teams talk about character," he said. "You can have all the talent in the world, but if you're not willing to sacrifice something like partying or whatever, then you're not worth it, I think."
Poehls is proud he's been in the league five seasons, playing with the Titans, Bills and Bears before his 2017 campaign with the Jaguars. He loves everything about pro football, including practice, where he gets his opportunity to show his wares.
Poehls will be watching at least some of the draft this week, just to see how much the Colts invest in his position. Regardless of what happens there, he loves everything about his new team, including the honesty.
Maybe, just maybe, this time he'll really stick. He has a new secret weapon, developed in Bozeman last winter while on his four-month, real-world reality tour.
"My mentality is a little different now," he shared. "I've had to work a 9-to-5 job and I don't really want to go back to that yet.
"I want to keep playing. With the Colts, they like me at guard, which is totally cool with me because that's what I played in college."
With ex-Griz linebackers Brock Coyle and Jordy Tripp retiring recently, there's precious few ex-Montana players in the NFL. But as long as Poehls is still wearing shoulder pads, Griz Nation has a pro it can be proud of both on and off the field.