MISSOULA — Asked to talk about her senior leader, coach Shannon Schweyen shot straight for the heart.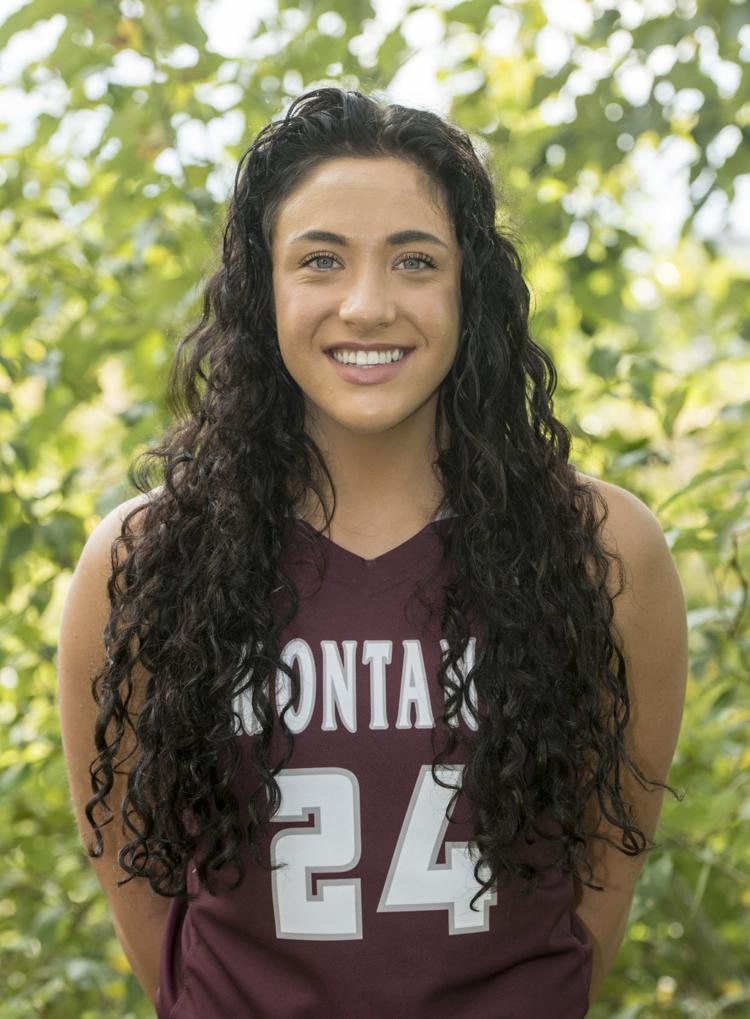 "For a mother who has three daughters, if there's somebody I would hope my kids could turn out to be, it would be to turn out like her," Schweyen said of Jace Henderson, senior standout for the Montana women's basketball team.
"She's just an amazing individual. She's genuine. She's caring. She goes out of her way to take care of people and care about people. Sometimes people talk about this generation and how kids are missing that. Jace certainly hasn't and it's refreshing to see."
On Saturday, Henderson will play in her final game at Dahlberg Arena when the Lady Griz battle Sacramento State at 2 p.m. Prior to the contest, there will be a ceremony honoring the senior from Billings.
But a short ceremony just doesn't seem like enough for someone who has been so important for the Lady Griz through the last three rocky seasons.
It's easy to be a leader when things are going great. It's not as easy when the injuries pile up and the road is rough.
"She's been a great player for us but she's an even better person," point guard McKenzie Johnston said. "She's always speaking up, even in the tough times when maybe you don't want to.
"She knows what to say at the right times and she leads by example. She's one of the hardest workers I've ever been around. Just great to be around."
All the hard work has paid off handsomely this winter. Henderson has gone from averaging 8.8 points and 7.2 rebounds as a junior to 11.8 points, 8.7 rebounds and almost four assists per game as a senior.
No one has been more consistent shooting the basketball in Big Sky Conference action. Henderson has hit 56.3 percent of her field goal attempts, which is mighty impressive considering she's often double-teamed and on Thursday the 6-foot former UM volleyball player managed a game-high 25 points against a pair of 6-4 defenders.
"I don't know if I've ever been around somebody who's game has improved as much," Schweyen said. "It's not just the scoring, but in all areas. To have the assists she's had (105), and being ranked (in the Big Sky) in rebounds and all the categories, she really has improved in so many ways."
Of all Henderson's shining moments as a Lady Griz — she scored 31 points in a home win over Big Sky frontrunner Idaho earlier this season — Thursday might have been her crowning moment. She had 18 rebounds to go with her 25 points and she played 43 minutes in an overtime win over league powerhouse Portland State.
"Jace was just a machine in there," Schweyen marveled. "Those are not easy buckets at the end. You're shooting over a 6-4 girl, one-on-one in the post, and you're exhausted."
Henderson's effort ranks right up there as one of the most courageous displays in Lady Griz history. It's the kind of game you remember years after the player has turned in her uniform for good.
That part about turning in her uniform for good is still hard to digest for Henderson. After Saturday, Montana will make its Big Sky tourney debut on Monday night at 5:30 in Boise, Idaho. At that point it's win or go home, which is scary for a senior.
Regardless of how it goes, Jace figures there's nothing that can take away the joy she has experienced as a Montana team member under Schweyen and former coach Robin Selvig.
"It's so crazy to think about because you don't think it's ever going to fully end," she said. "Then when you get to that point, you kind of think of all the things that have gone into it. I think about all the players I've played with and the amazing mentors I've had to get here.
"It's more about the people I've gotten to have in my life at this point. It's something special I'll never forget."
The Lady Griz (13-15, 8-11 conference) may have their hands full with Sacramento State (10-17, 6-13). The Hornets took Montana to double-OT before losing back in January and they put a scare into Montana State on Thursday before dropping a 64-58 decision in Bozeman.
Montana has nothing to gain in the standings. The Lady Griz are locked into seventh place and they'll play Southern Utah (7-22, 4-16) in their tourney opener Monday night.
Still, if Montana is able to win and take a two-game win streak into the league tourney, you have to like its chances against a struggling Thunderbird team it split with this season.
"Having a little momentum going there would be the best thing that could happen for us," Schweyen said. "We've had a little rough stretch. I love the way we responded by getting (Thursday's game) against a really good team.
"To get one more on Saturday and go into the tournament with a couple of wins would be phenomenal."