MISSOULA — Postseason intensity came early for the Montana men's basketball team when Weber State visited Dahlberg Arena on Saturday.
And with lofty expectations, the game didn't disappoint in atmosphere or quality as the Griz held on late to beat the Wildcats 75-68 in front of a season-high crowd of 5,547.
Redshirt senior Jamar Akoh added to his likely Big Sky Conference player of the week candidacy with more gaudy numbers, finishing with 25 points on 10-for-17 shooting and grabbed 10 rebounds before fouling out late. On Thursday against Idaho State, Akoh ended the match with 22 points and 17 rebounds.
"I got a lot of touches with no dribbles and just turned around and laid it up, so they were easy ones," Akoh said. "Once I got going, the hoop got kind of big for me. Started making moves and it got easier."
Redshirt senior Ahmaad Rorie added 13 points and junior Sayeed Pridgett tallied 12. The game was hotly contested between the two rivals, with players needing to be separated after some pushing and shoving at one point. But all were in agreement about how it felt like a postseason game.
"We just try to feed off of each other and the crowd. Tonight we had a really good crowd so we just wanted to come out here and play for each other," Rorie said. "I think that's when we have high emotions. I feel like we play better that way."
In another game defined by runs, the Grizzlies came out hot thanks in part to the energy from the crowd, jumping to an 11-2 run in the first 4:23. Weber State quickly responded with an 8-1 run, but that is where things began to take off for the Griz.
Montana went on a 20-0 run, holding Weber State scoreless over an 8:29 period in the first half. The Wildcats missed 11 shots and turned the ball over five times during that stretch which saw Montana lead 32-10 with 5:27 to go. Montana ultimately went into half up 40-26.
"We took away their rhythm. There's a way they get their shots out of their ball-screen motion and if you force them to get different types of shots, and minimize (Jerrick) Harding's ability to go one-on-one, you're forcing some guys to make some plays they haven't made all year," Montana coach Travis DeCuire said about the run. "I think it just took them a while to adjust to that."
Out of the half Weber State came alive, chipping away until it trailed 57-51 thanks to offensive production from Harding, Michal Kozak and Caleb Nero. However, by that point it was starting to become Akoh's show.
The Montana big man scored 12 points in a row and 13 of 15 consecutive for the Griz as they extended their lead to 66-51 with 7:41 to go.
"I think we just made an effort to give me the ball," Akoh said. "I got a couple easy ones and once I got those, they didn't bring a double (team) so I was able to get going."
"A lot of teams don't want to double him because we have so many weapons so we just try to read if somebody's fronting him or playing behind," Rorie said of feeding Akoh the ball. "Just try to give him good angles to score at. Right now he's been scoring at will, just dominating the paint."
"It's his versatility. He has good size and he's strong and explosive," DeCuire added. "He's got great hands and feet. When you play against good defensive teams like tonight, they're going to take something away. So his ability to get from side-to-side and get to a new spot and have patience separates him from most bigs in this conference."
Weber State furiously mounted a comeback down the stretch going on an 11-0 run to bring it within 66-62 with 3:48 to play, but Montana answered with six straight points to put them out of reach of losing the lead.
Probably the most eye-popping stat of the night was Montana's points off of turnovers. The Grizzlies outscored the Wildcats 25-0 in that category. Montana only turned the ball over six times compared to Weber State's 14.
Montana finished shooting 45.8 percent from the field and 29.4 percent from three. Weber State shot 49.1 percent and 33.3 percent respectively. 
The win also catapulted Montana (14-6, 7-2) into second place in the conference standings behind Northern Colorado (14-7, 8-2) while the Wildcats (13-7, 7-2) fell from the top spot to third. Harding, the team's best player, scored right at his average with 22 points on 9-for-17 shooting including 2 for 6 from deep. Cody John added 14.
Next week its rivalry week as Montana travels to Bozeman to take on Montana State.
Griz vs Weber-1-tm.jpg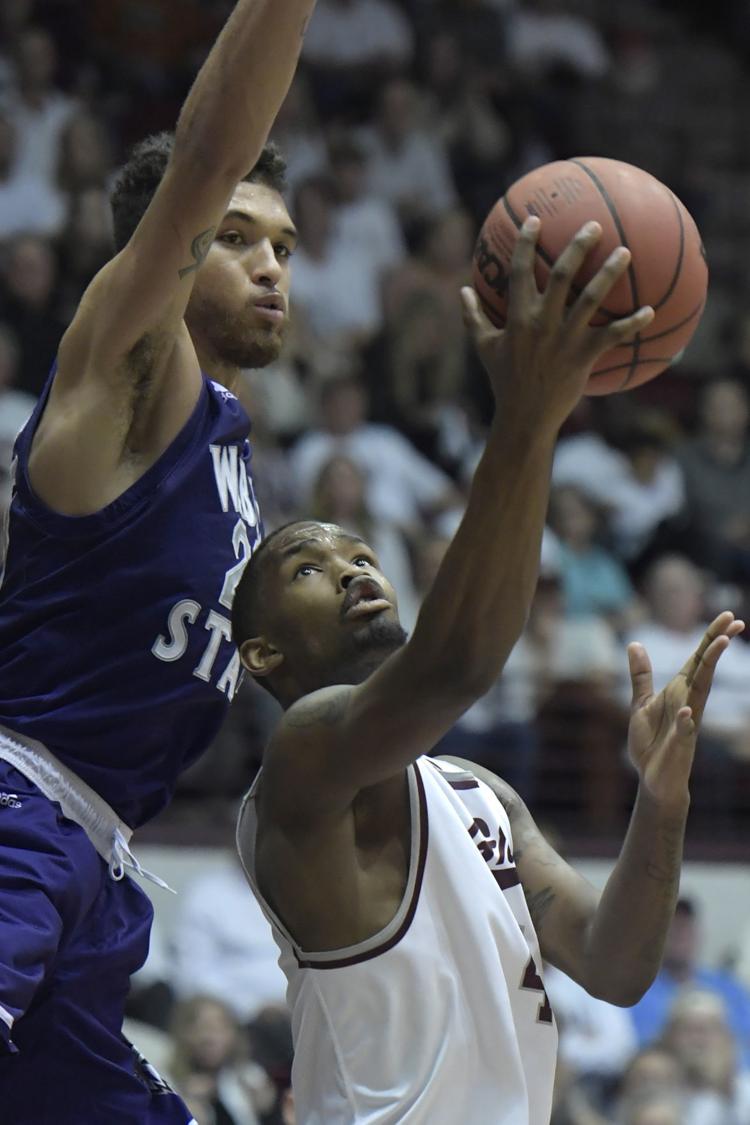 Griz vs Weber-2-tm.jpg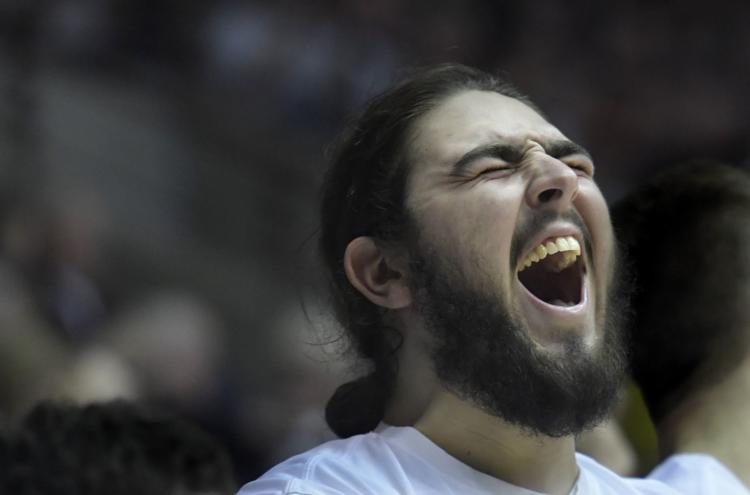 Griz vs Weber-3-tm.jpg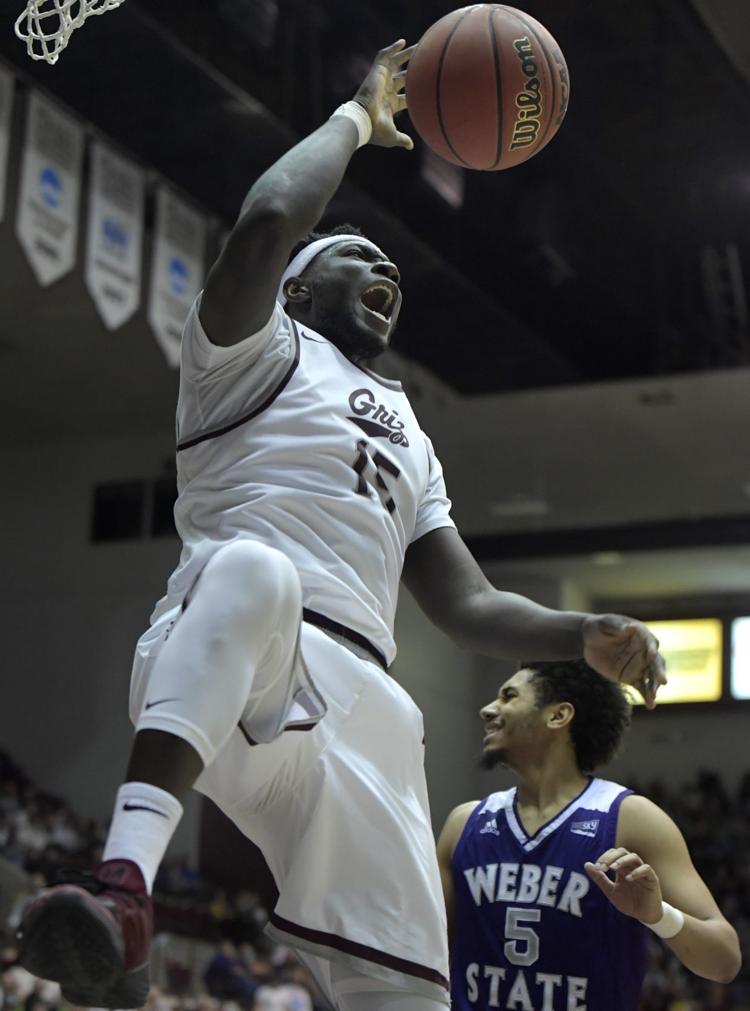 Griz vs Weber-4-tm.jpg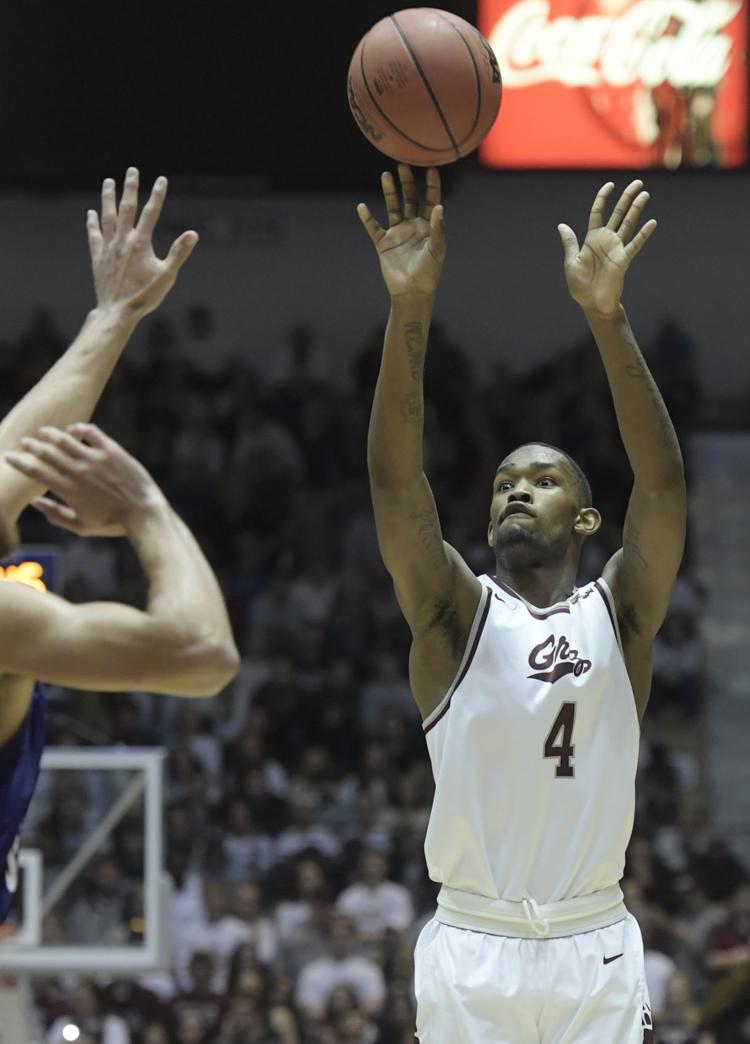 Griz vs Weber-5-tm.jpg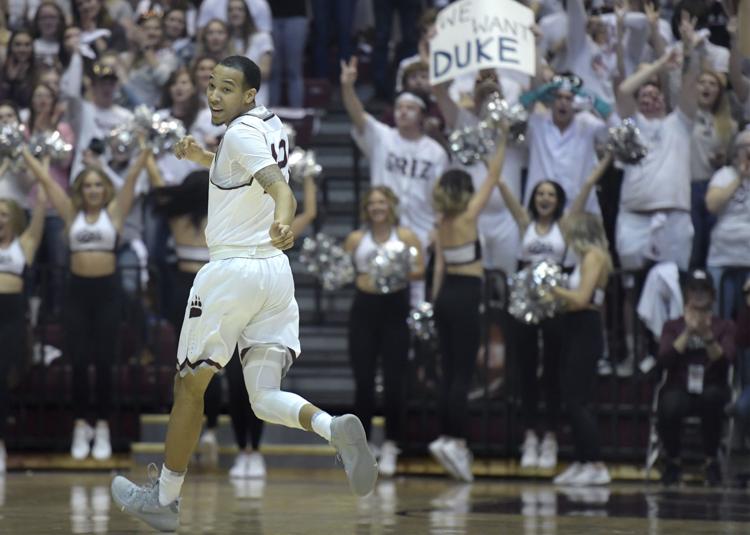 Griz vs Weber-6-tm.jpg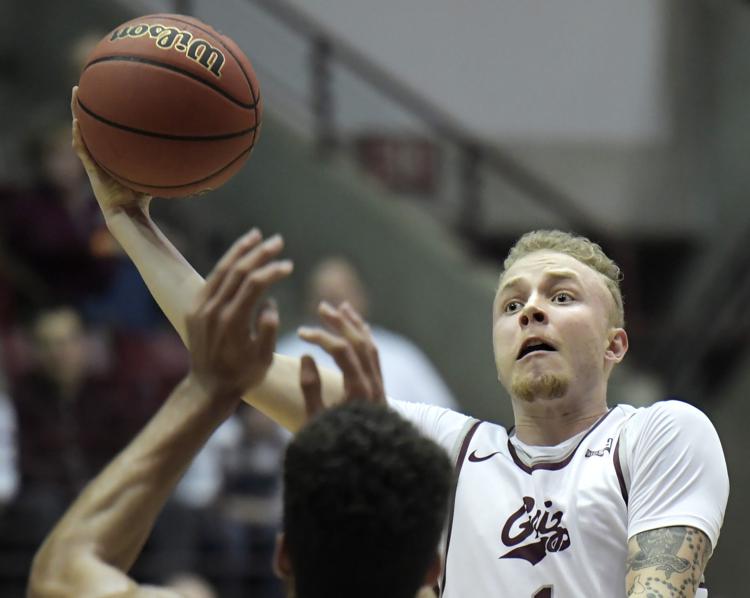 Griz vs Weber-7-tm.jpg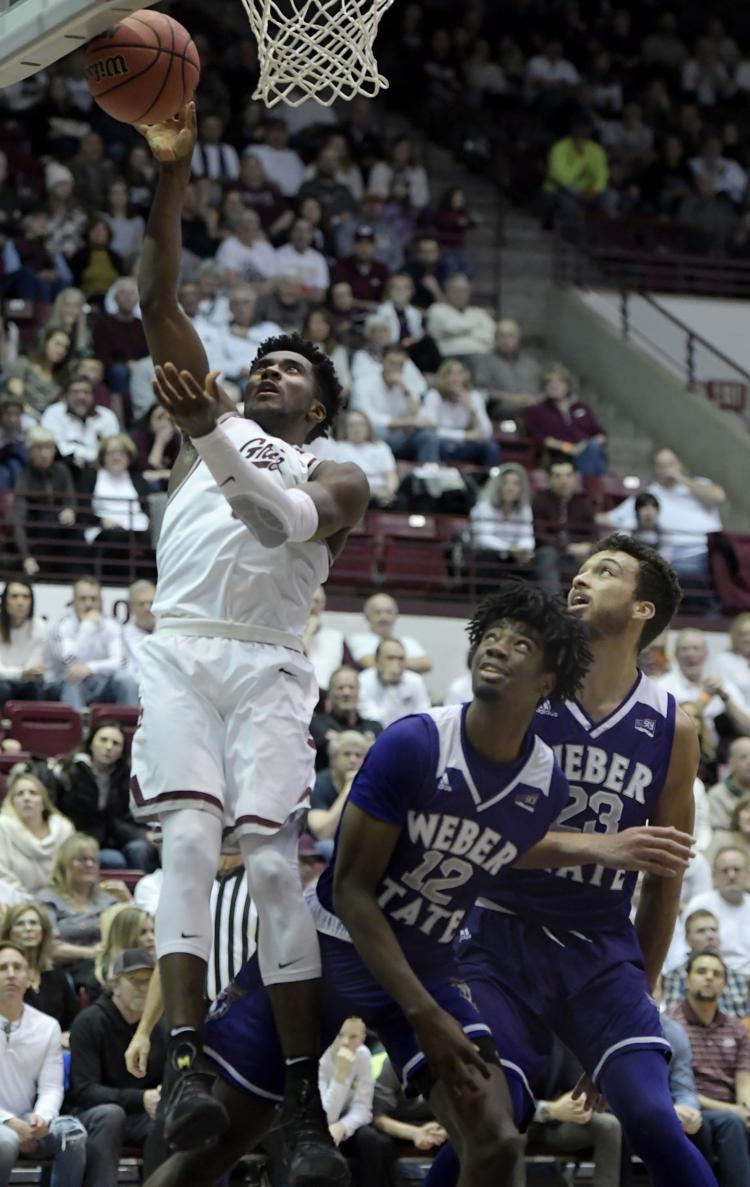 Griz vs Weber-8-tm.jpg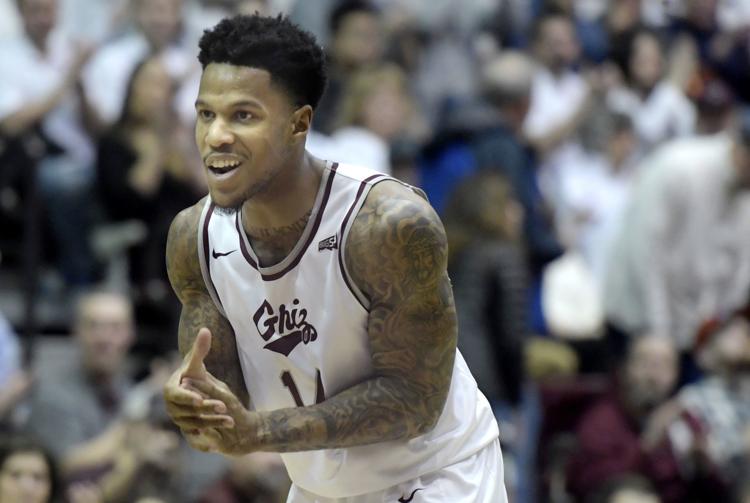 Griz vs Weber-9-tm.jpg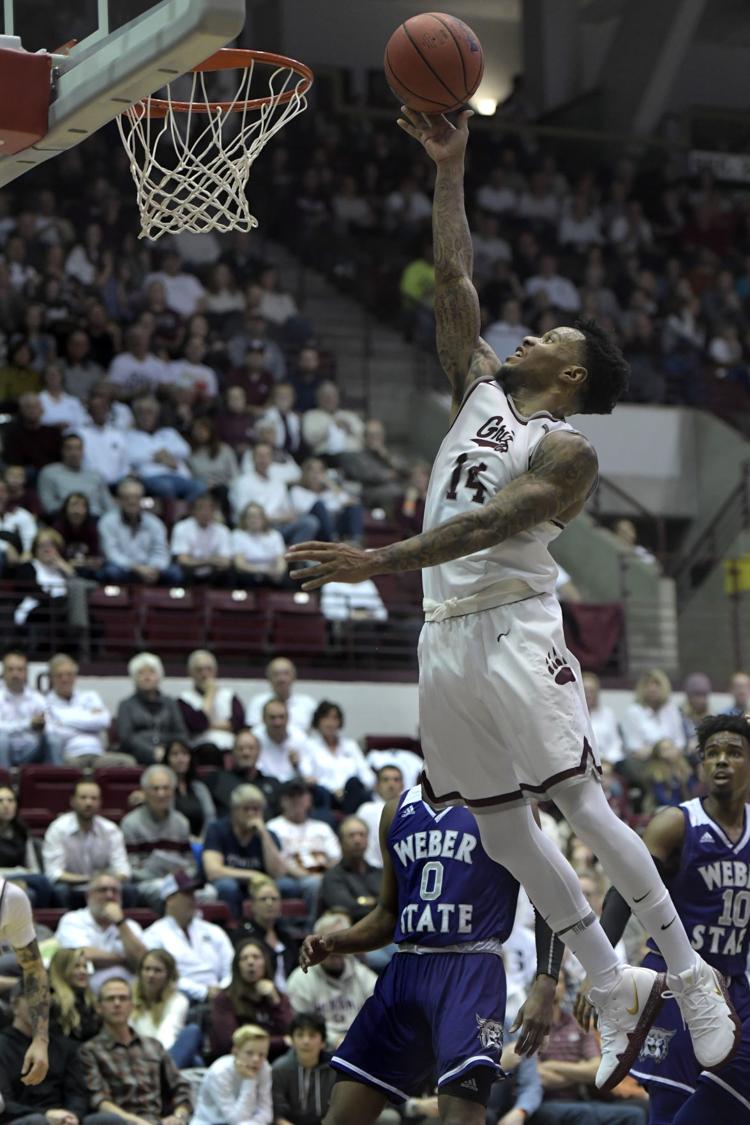 Griz vs Weber-10-tm.jpg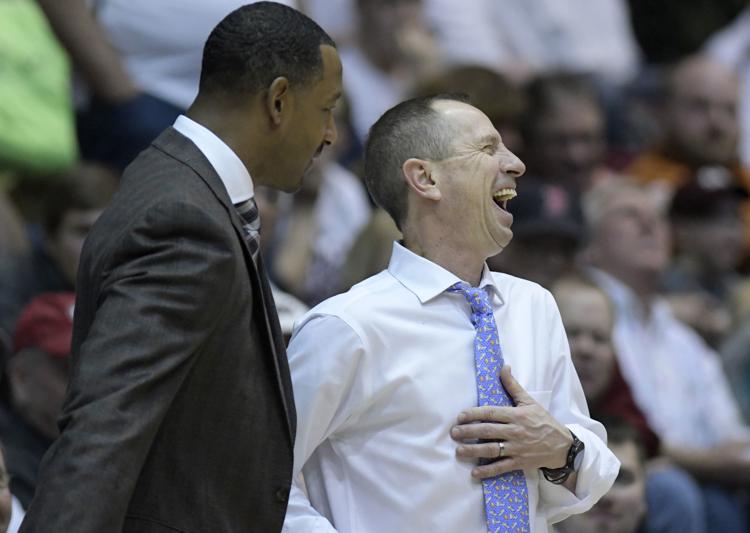 Griz vs Weber-11-tm.jpg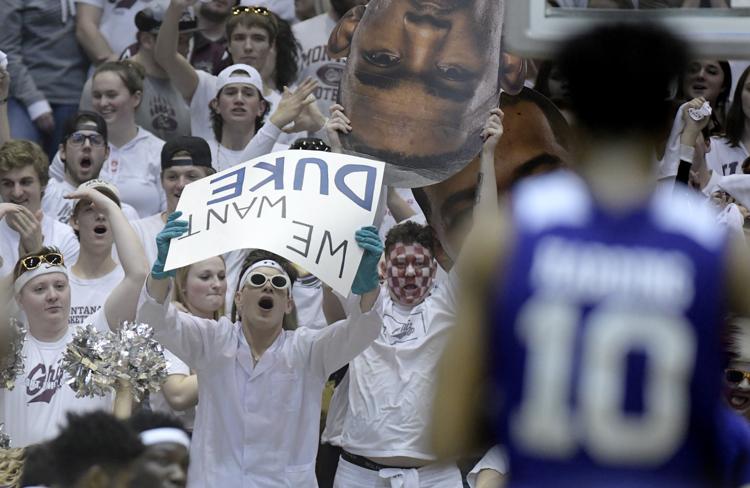 Griz vs Weber-12-tm.jpg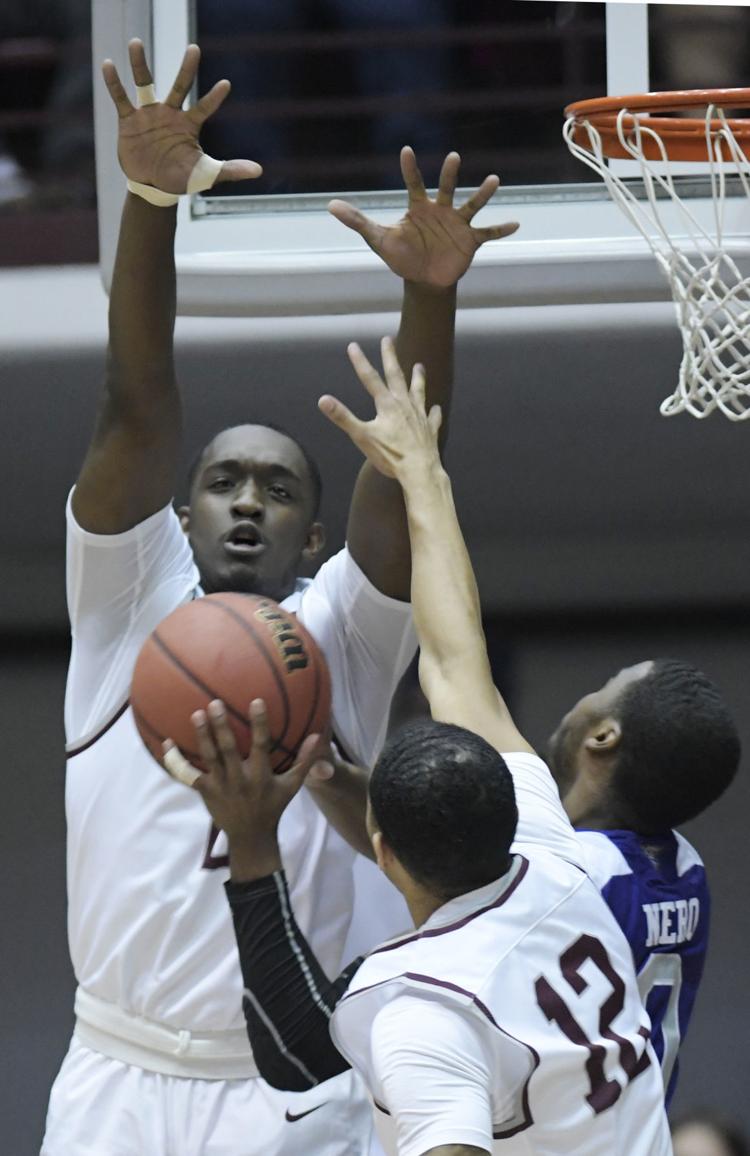 Griz vs Weber-13-tm.jpg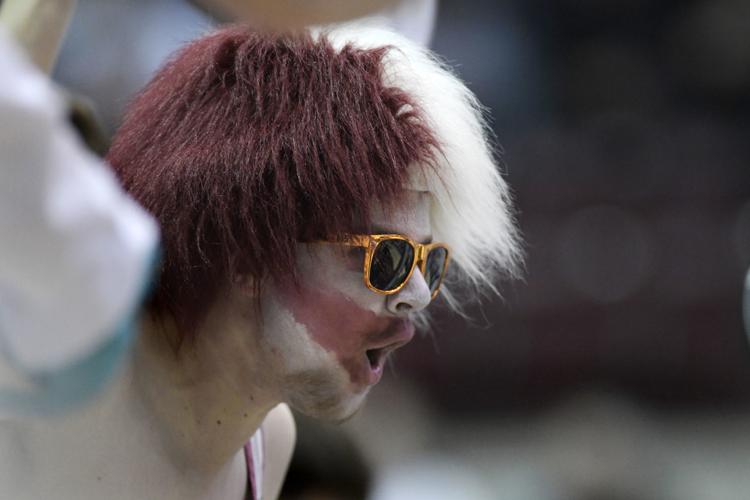 Griz vs Weber-14-tm.jpg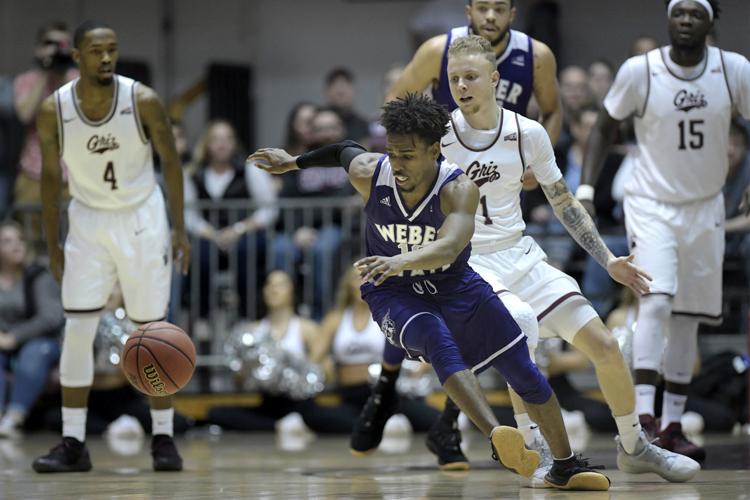 Griz vs Weber-15-tm.jpg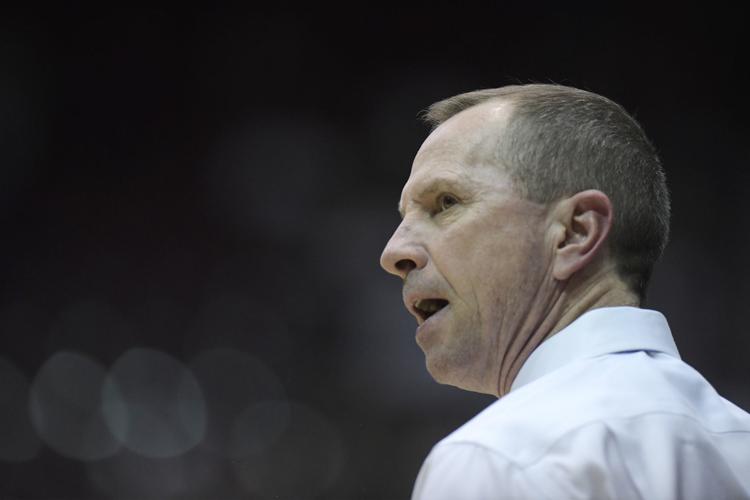 Griz vs Weber-16-tm.JPG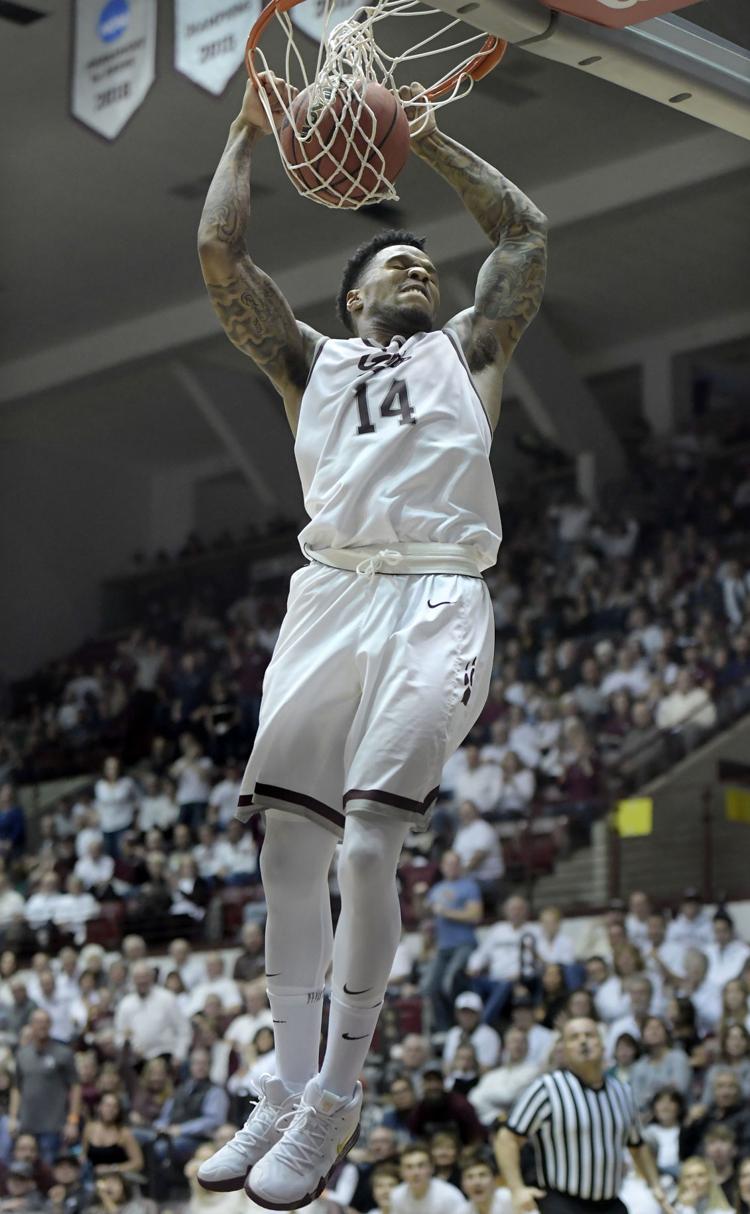 Griz vs Weber-17-tm.JPG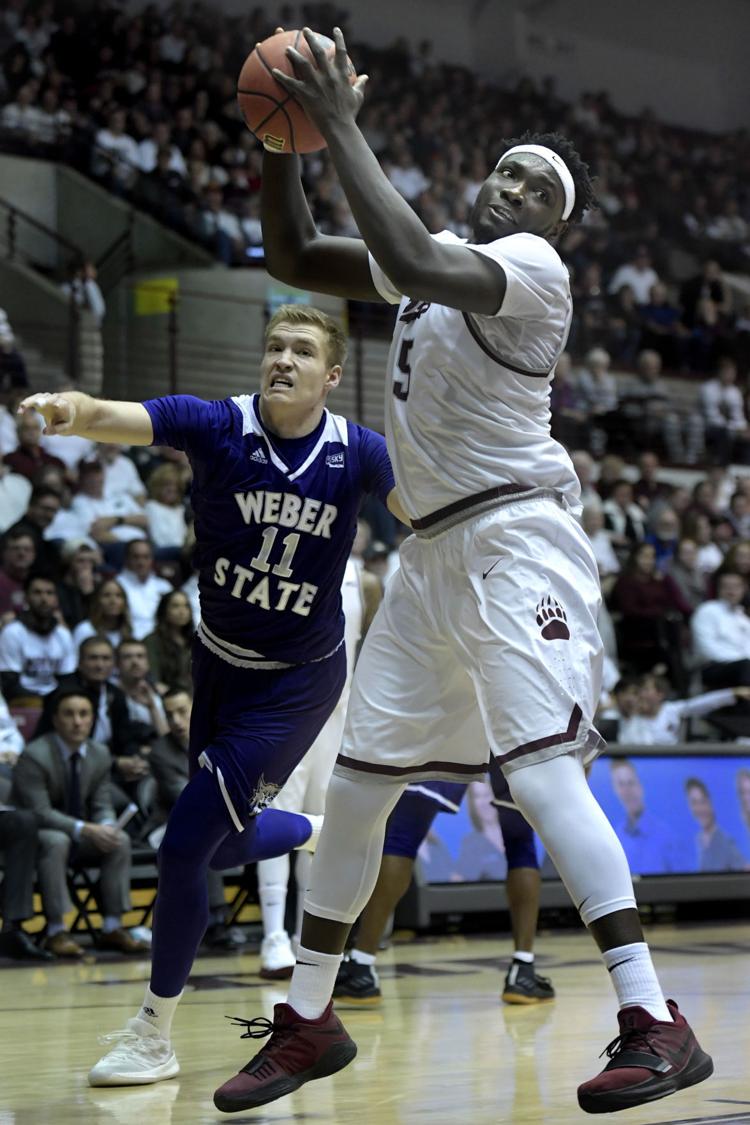 Griz vs Weber-18-tm.JPG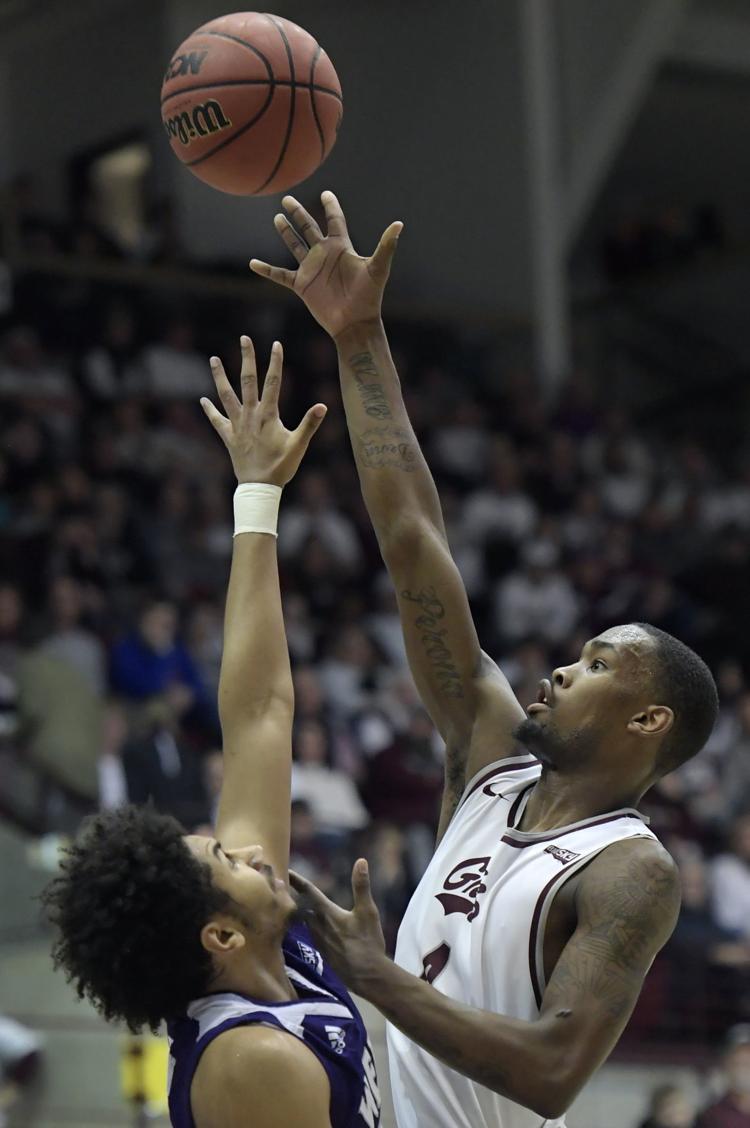 Griz vs Weber-19-tm.JPG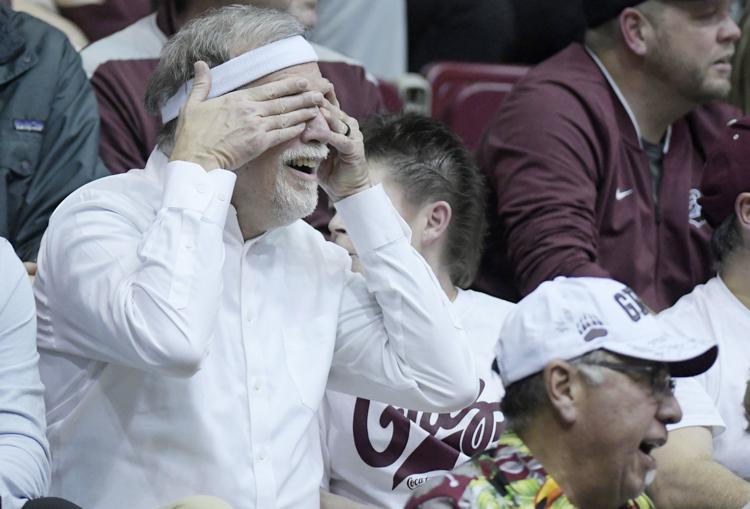 Griz vs Weber-20-tm.JPG