MISSOULA – Kendal Manuel knows what it feels like to start in a basketball game, just not for the Montana Grizzlies.
But that milestone was checked off on Thursday night at Dahlberg Arena when Manuel started in place of injured senior Michael Oguine. Manuel took full advantage as he kick-started a second-half run for the Griz en route to a 16-point performance as the Grizzlies defeated the Idaho State Bengals 80-69.
Manuel, a redshirt junior and Oregon State transfer, finished the contest 6 of 12 from the field, including 4 of 8 from the 3-point line.
"It felt good just being able to play in front of your home state and everything," Manuel said. "We've been on the road for a long time so that was the big thing. It felt good to just be in front of the crowd."
After a so-so first half, Manuel came out firing after the break. The Billings native, who prepped at Skyview High, scored 11 of Montana's first 13 points in the second half, knocking down three 3-pointers in that stretch. Only up 33-30 at half, Manuel's offensive outburst paced a 16-1 run that pushed the Grizzlies to a 49-31 advantage with 14:13 left to play.
"I knew I wasn't making my shots in the first half but everybody just kept telling me to keep shooting," Manuel said. "So that's what I did. I kept sticking with the game plan and I was open and knocked some shots down."
ISU quickly made it a game again, pulling within eight at 53-45 after the Bengals went on a 14-4 run. They got within 59-54 with 7:05 to go but Montana answered with a 13-3 run to lead 72-57 with 3:31 to go to put the game away.
Redshirt senior Jamar Akoh finished with 22 points and 17 rebounds in the game while fellow redshirt senior Ahmaad Rorie tallied 19 points. Senior Bobby Moorehead added nine points, all of which came from beyond the arc. Eight of Akoh's rebounds were on the offensive glass while Rorie fell one assist shy of a double-double with nine.
"I thought (Kendal) played well," Montana coach Travis DeCuire said. "He gave us what we thought we'd get out of him, though, with opportunity and shots. He got off to a slow start but it's his first start for us so that's going to happen. Him as a threat opens it up for other people, and that's why I thought the floor was so open."
Despite shooting 21.4 percent (3-14) from three in the first half, Montana rebounded to knock down 7 of its 10 attempts in the second half.
"(Kendal) got a couple of good looks early that didn't go down and I think he started pressing. Then he settled down, got one to go in and the thing opens up," DeCuire said. "Bob seems to shoot better under pressure in the shot clock. Most of it was how we got those shots.
He explained, "The only thing that was missing was we weren't penetrating the paint. We were moving it side to side and shooting open threes because they were there. But those aren't rhythm shots. For us, the best three you're going to get is attacking the paint first, whether it's penetration or post touch. And in the second half we did a better job of getting the ball in the paint."
Montana finished shooting 44.6 percent from the field. The Grizzlies struggled in the first half against ISU's zone defense, but broke it right out of the gates with that second-half run. Defensively, the Grizzlies held the Bengals to 43.4 percent shooting, including 38.4 percent from deep. The Bengals turned the ball over 16 times compared to Montana's nine. Four ISU players scored in double figures, led by Brandon Boyd who finished with 16 points.
Montana hosts Weber State, the conference's first-place team, on Saturday at 7 p.m.
Notes: Oguine missed the game due to what DeCuire specified as a "bruise" which he suffered after a nasty spill at Idaho last Saturday. DeCuire said Oguine will be ready to go on Saturday against Weber State.
Griz vs Idaho State-2-tm.jpg
Griz vs Idaho State-1-tm.jpg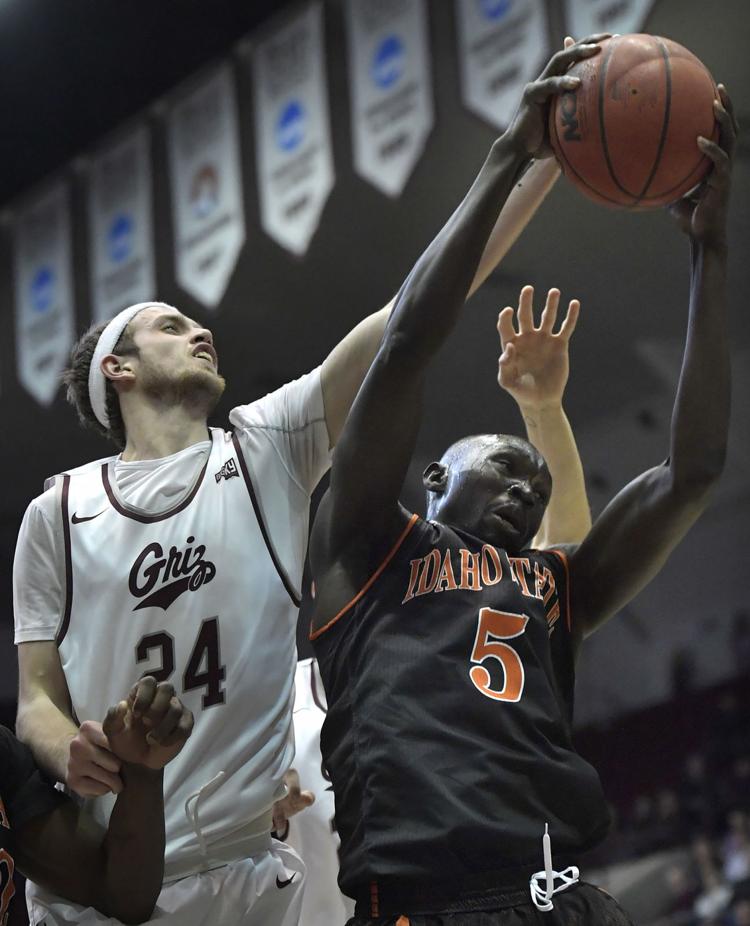 Griz vs Idaho State-3-tm.jpg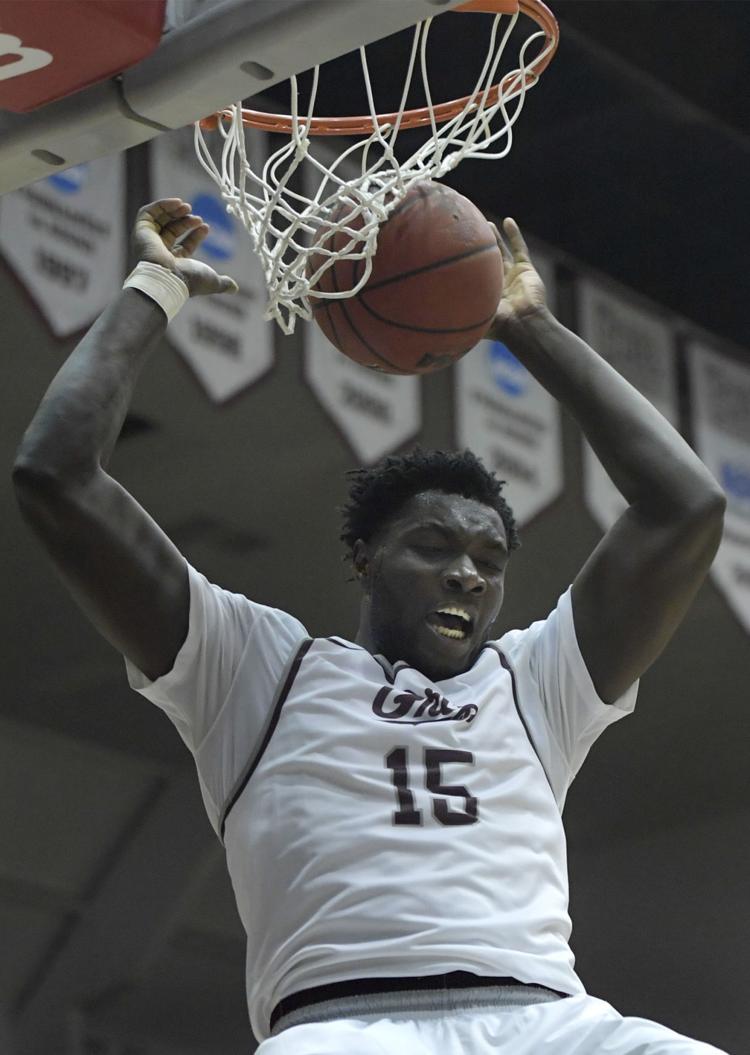 Griz vs Idaho State-4-tm.jpg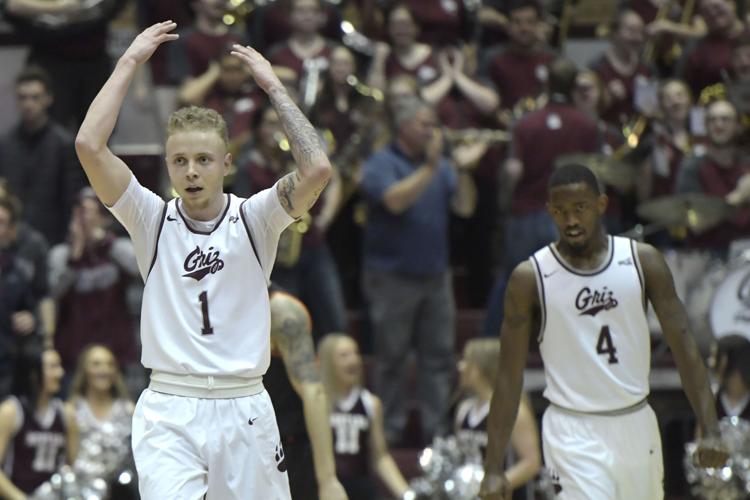 Griz vs Idaho State-5-tm.jpg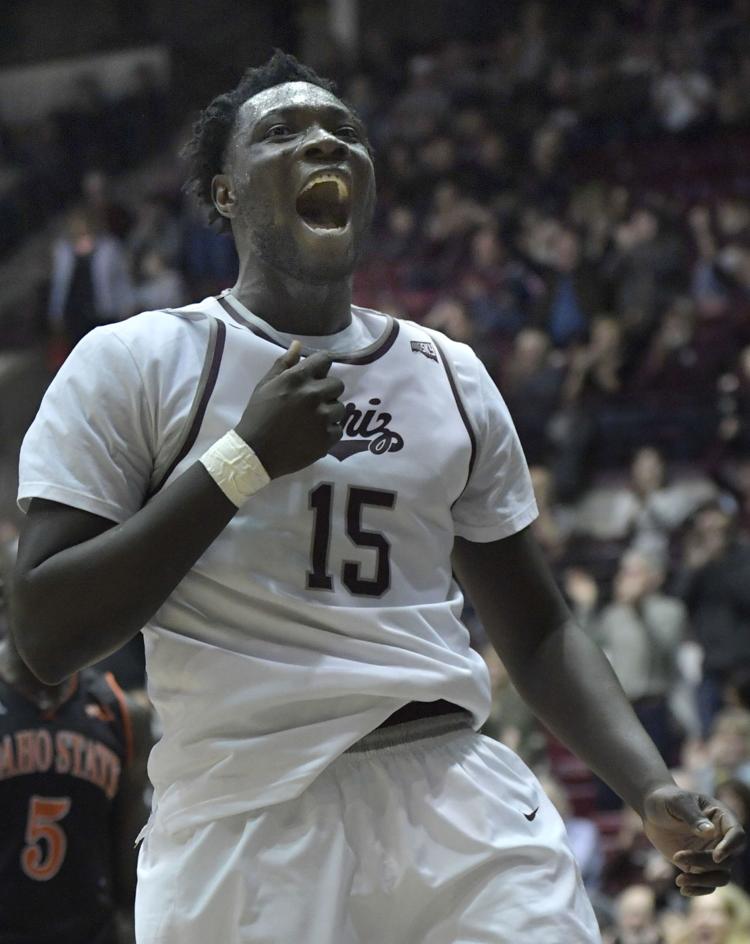 Griz vs Idaho State-6-tm.jpg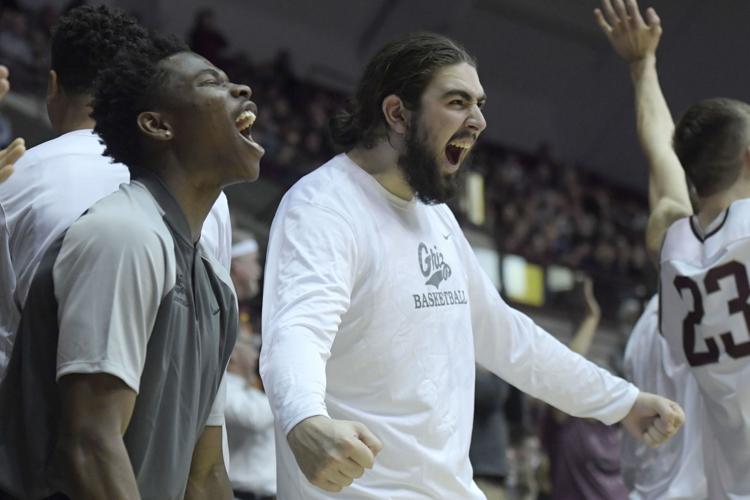 Griz vs Idaho State-7-tm.jpg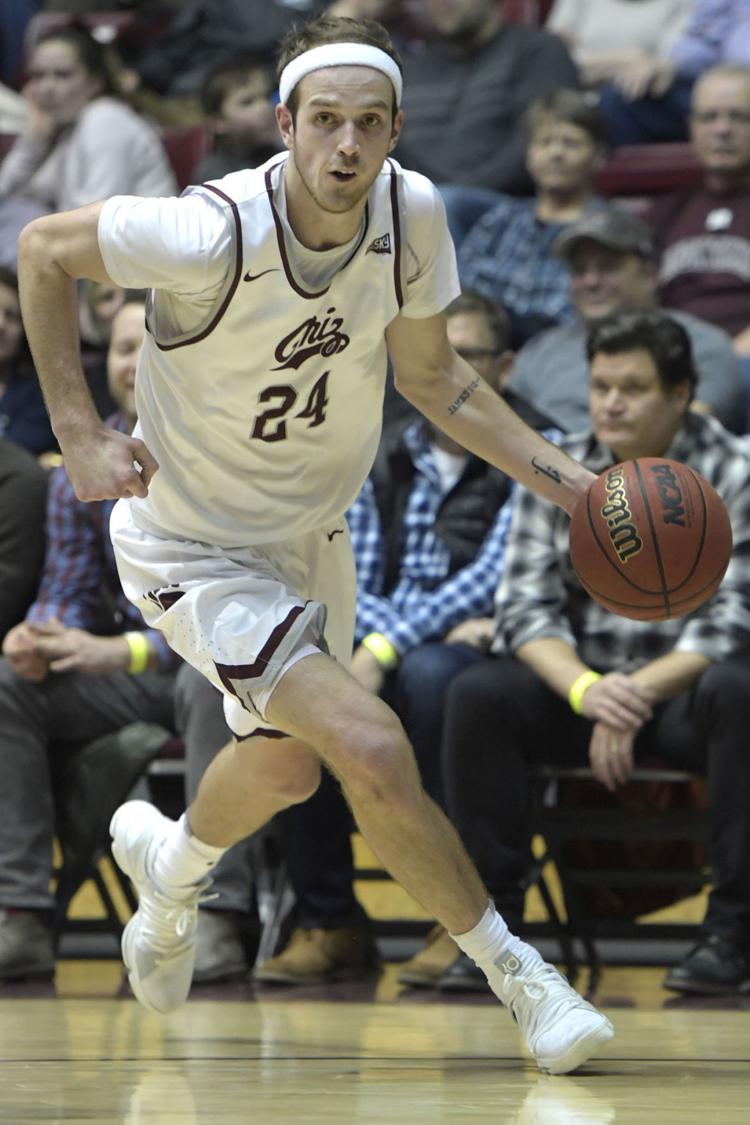 Griz vs Idaho State-8-tm.jpg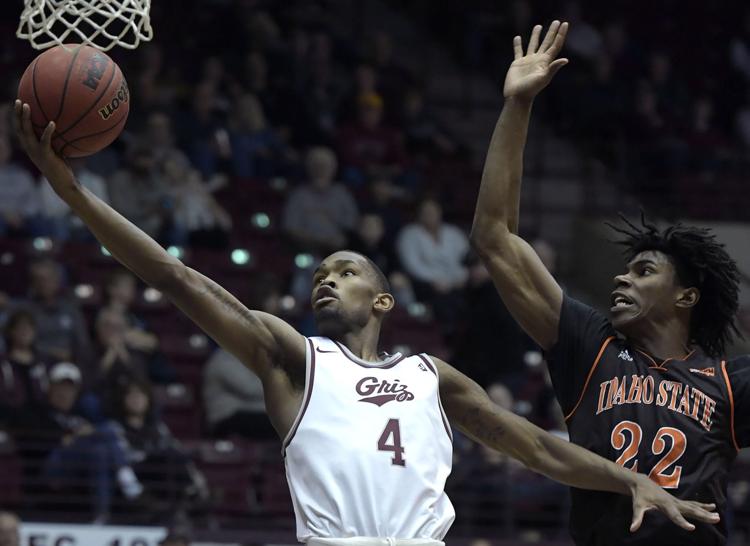 Griz vs Idaho State-9-tm.jpg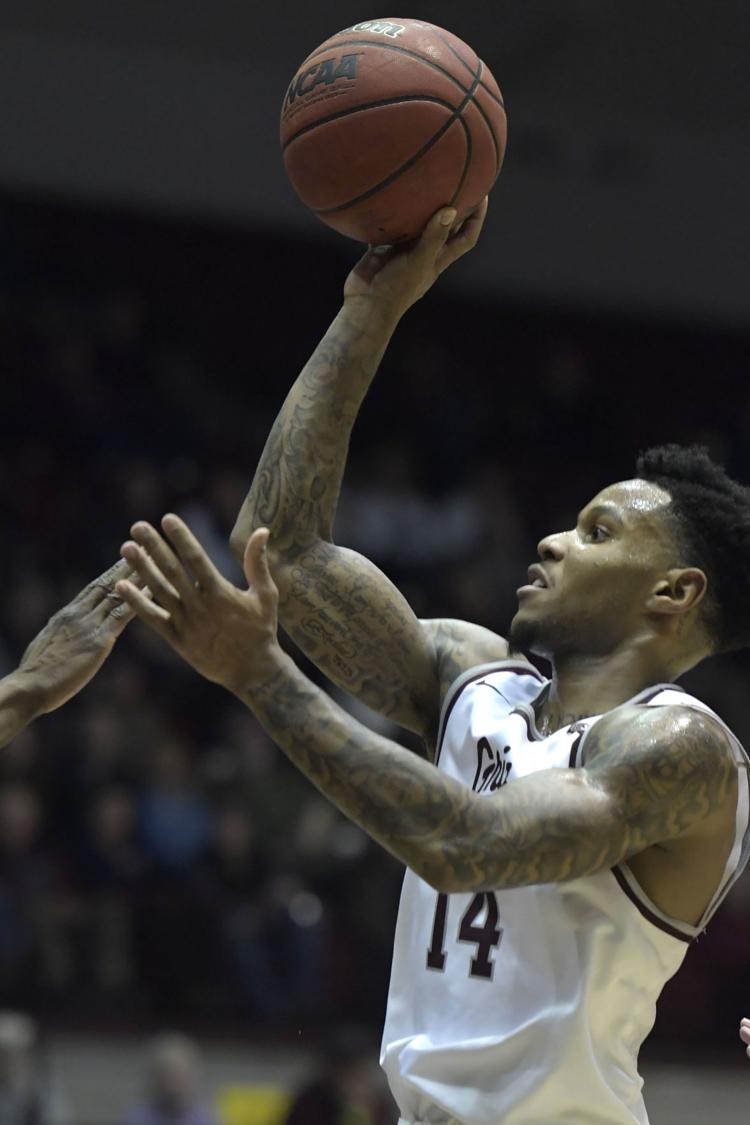 Griz vs Idaho State-10-tm.jpg
Griz vs Idaho State-11-tm.jpg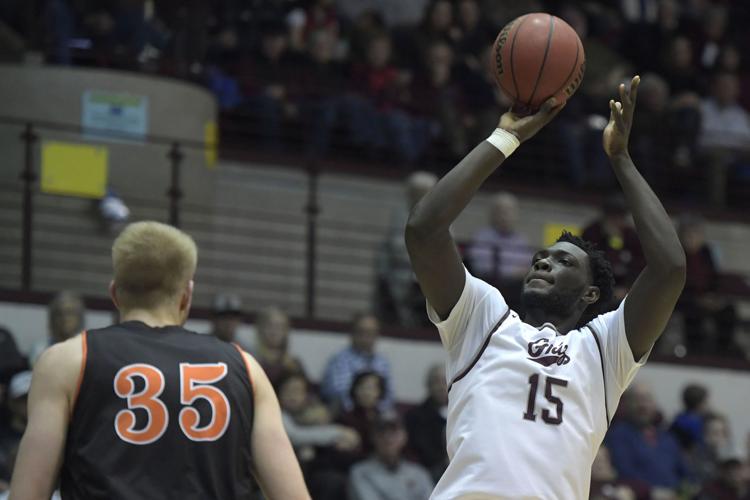 Griz vs Idaho State-12-tm.jpg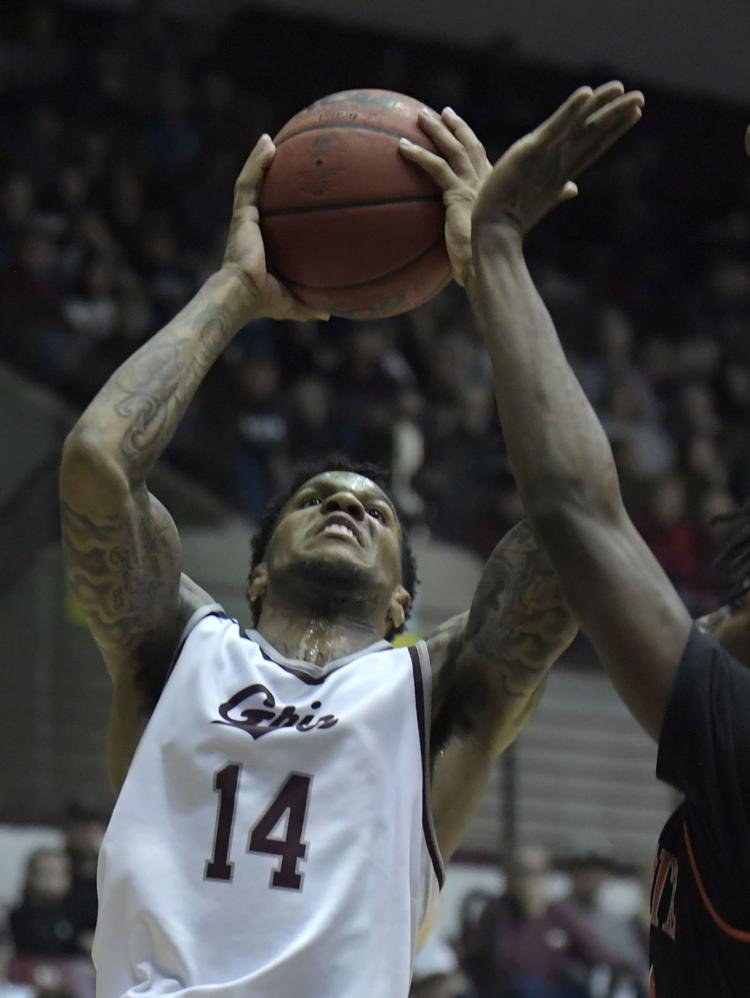 Griz vs Idaho State-13-tm.jpg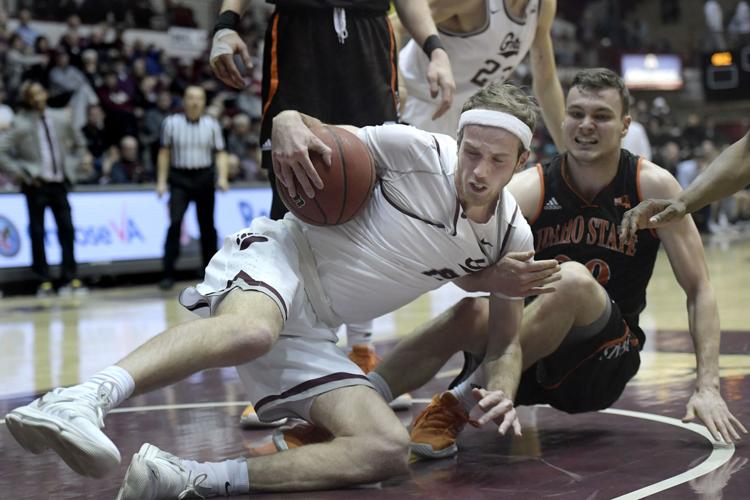 Griz vs Idaho State-14-tm.jpg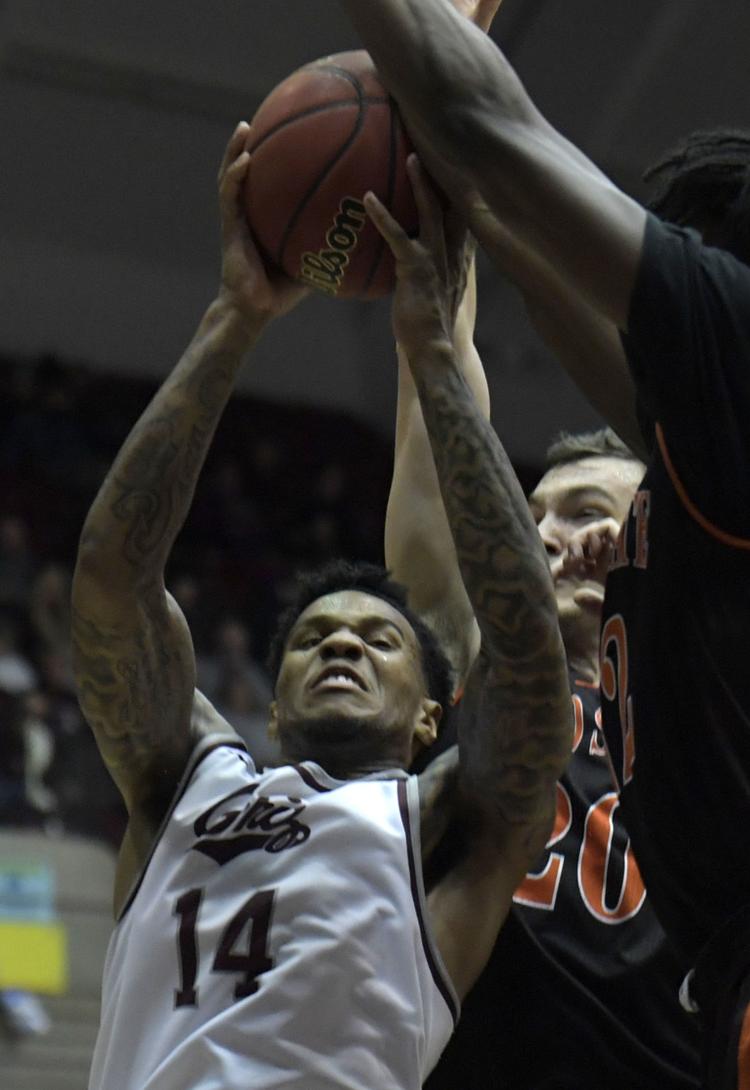 Griz vs Idaho State-15-tm.jpg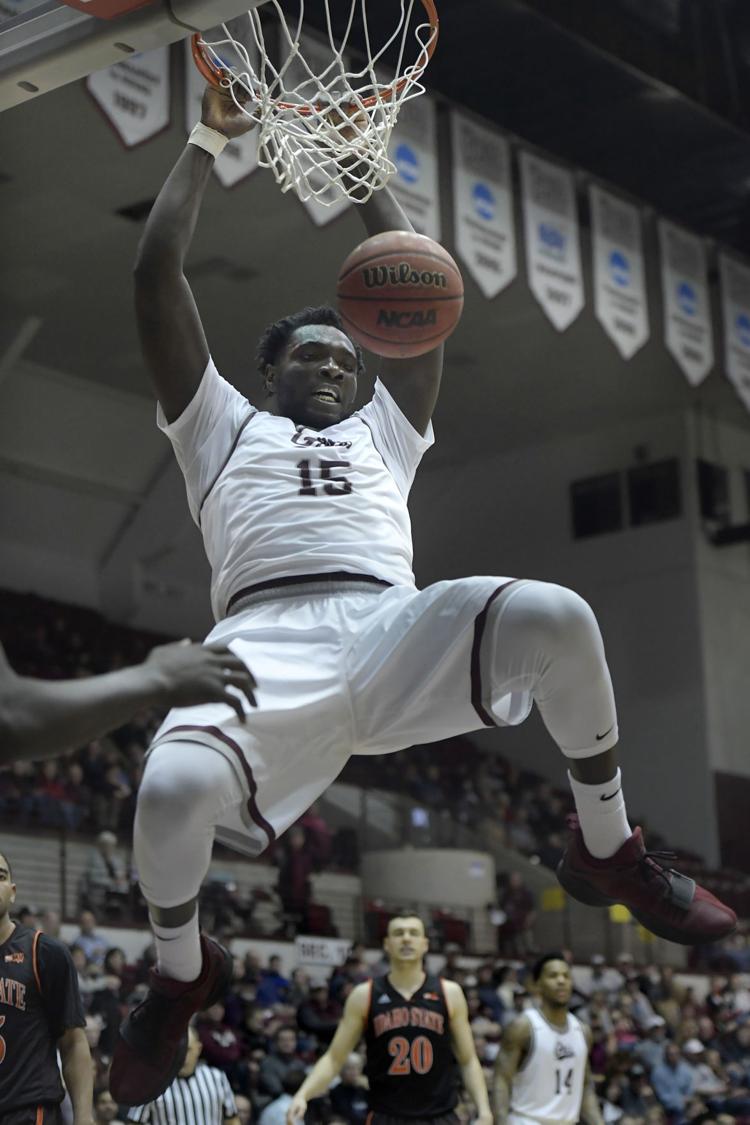 Griz vs Idaho State-16-tm.jpg
Griz vs Idaho State-17-tm.jpg
Griz vs Idaho State-18-tm.jpg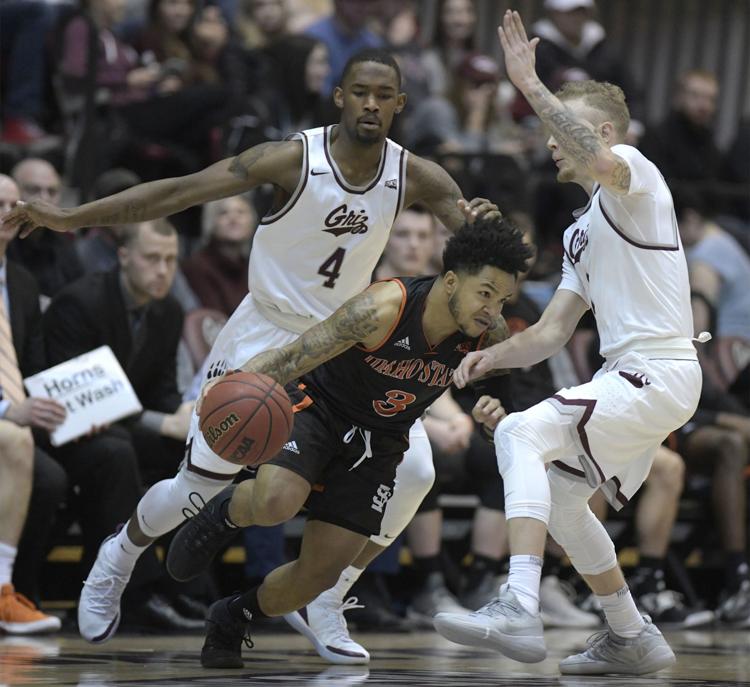 Griz vs Idaho State-19-tm.jpg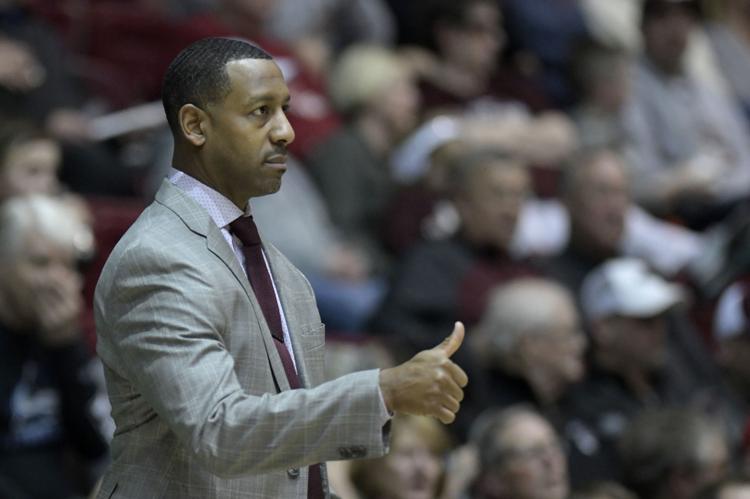 Griz vs Idaho State-20-tm.jpg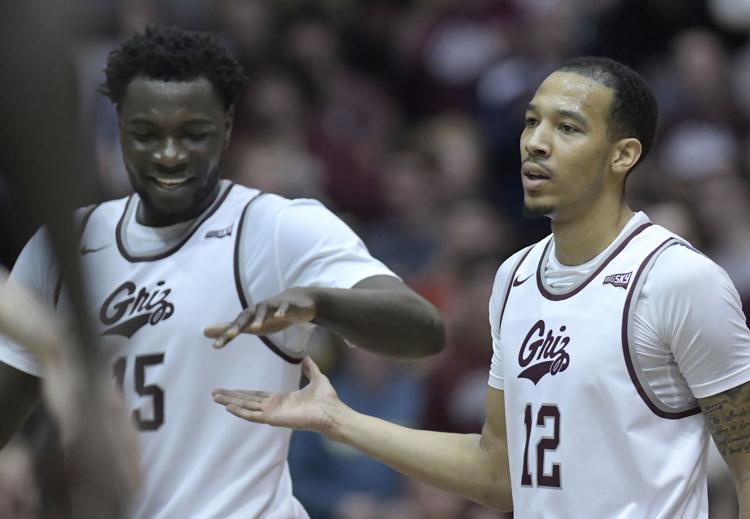 Griz vs Idaho State-21-tm.jpg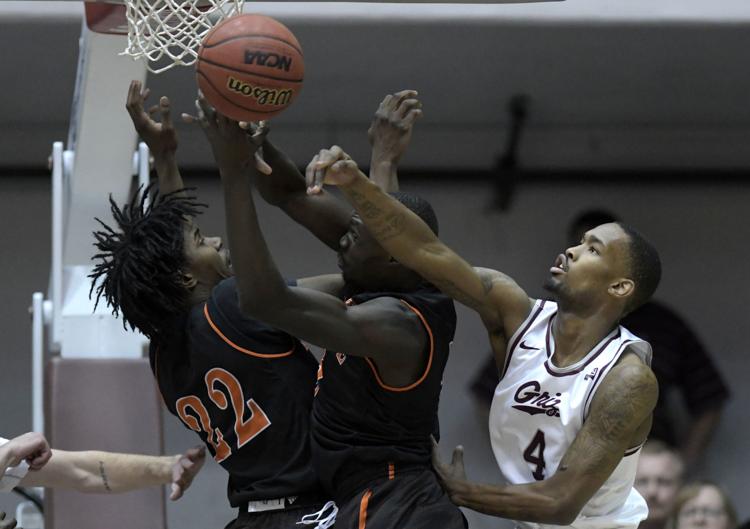 Griz vs Idaho State-22-tm.jpg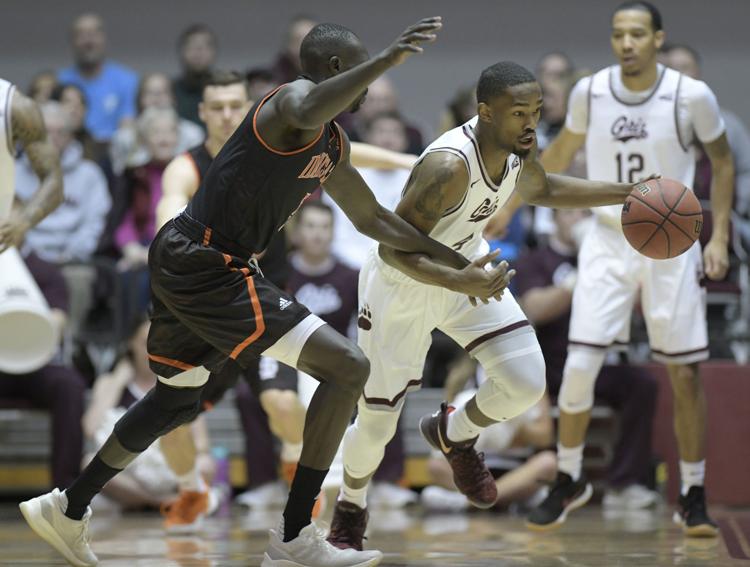 Griz vs Idaho State-23-tm.JPG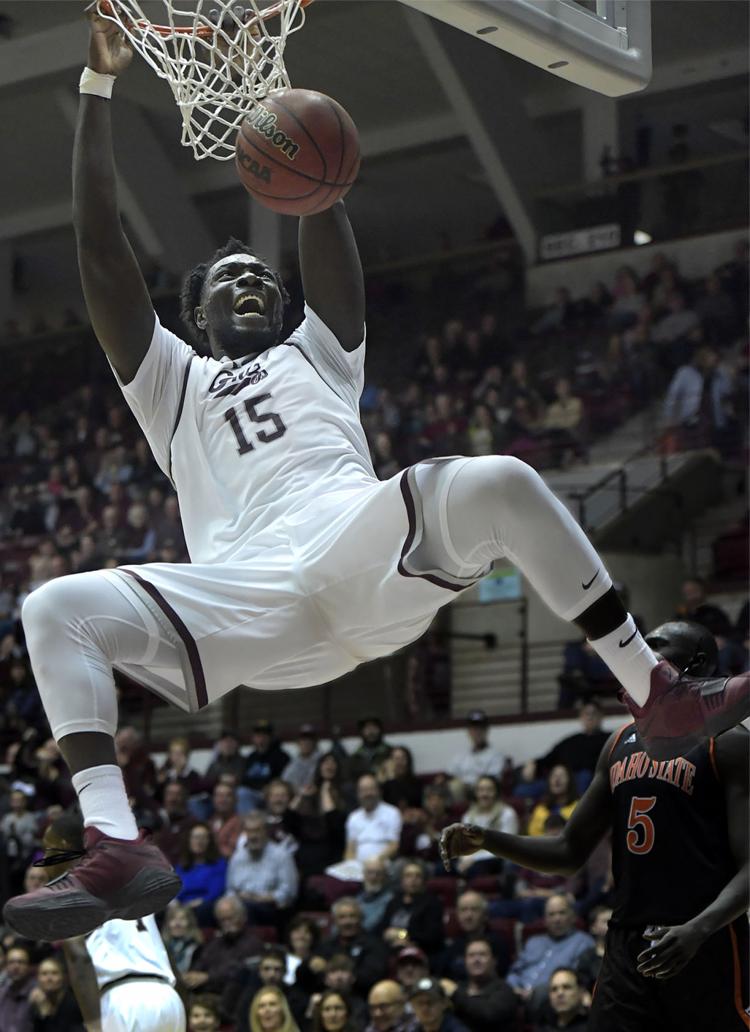 Griz vs Idaho State-24-tm.JPG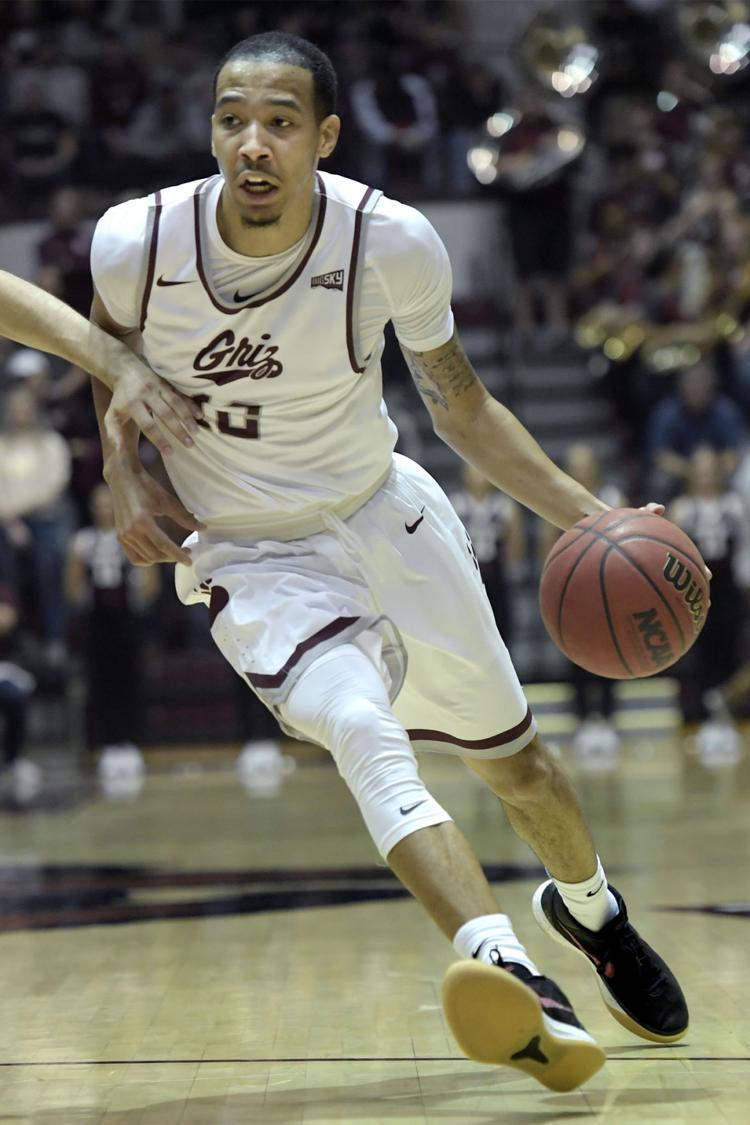 Griz vs Idaho State-25-tm.JPG