DES MOINES, Iowa — Last year, the Montana men's basketball team started hot and Michigan came back in the opening round of the NCAA Tournament.
This year, like the Montana winter, the Grizzlies were ice-cold and never recovered.
Michigan's size and stout defense held Montana in check as the Wolverines raced to a 74-55 win at the Wells Fargo Arena on Thursday night.
Right out of the gates, Montana seemed rushed on many of its shot attempts in trying to attack Michigan quickly. Easy shots were few and far between as Michigan switched quickly on screens and packed the paint, making inside and outside shots difficult. And when Montana did find an open look, it just couldn't knock it down.
"We just got off to a rough start in terms of how we were playing," Montana coach Travis DeCuire said. "I don't think we were on the same page offensively. A lot of tough shots, not a lot of patience."
"Credit to their defense. They're one of the best defenses in the country," Montana senior Bobby Moorehead added. "We knew it was going to be tough to hit shots, and once we got them, we didn't hit them.
"It really sucks to end like that, but I think we played hard, and it is what it is. But they're the better team. They beat us."
The Griz began the game 1 for 9, were 3 for 22 at one point and finished the first half shooting 9 for 33. The Griz were 0 for 9 from deep to start before redshirt senior Donaven Dorsey knocked one down.
"We were fortunate we were able to defend the 3-point game and defend their isolation matchups," Michigan coach John Beilein said. "Really proud of the whole team and how they bounced back after losing a championship game (in the Big Ten tournament) late Sunday and here we are playing Thursday, and they bounced back like the champions they are."
Meanwhile, Michigan (29-6) found itself knocking down shots right away. By the 6:22 mark, Michigan had jumped to a 25-8 lead, its largest of the half.
The second half featured more of the same for Montana. Junior Sayeed Pridgett came out and scored five straight, knocking down an open 3-pointer and converting a smooth layup to bring the Grizzlies within single-digits at 34-26. But Michigan sophomore Jordan Poole kick-started a 10-0 run with a deep look of his own to keep the Wolverines in the driver's seat, and they never let up.
"Their size. We're really undersized I guess, and they're used to playing a lot of big teams so I think their size got to us a little bit," sophomore Timmy Falls said. "Just their pace and the way they run their offense. They really run their offense well.
"I think we fought our (butts) off, so you can't ask for more. I appreciate all the guys."
Grizzly killer Charles Matthews led the game with 22 points for Michigan while freshman Ignas Brazdeikis added 14. Matthews, a senior, also grabbed 10 rebounds, posting another double-double after a 21 and 10 performance a year ago. Junior Jon Teske added 11 points and nine rebounds while sophomore Jordan Poole chipped in 10. Junior point guard Zavier Simpson added four points, 10 assists and seven rebounds.
"They're a great defensive team. We had a couple of silly turnovers. Give credit to their pressure," Teske said about Montana. "We knew coming in that might be a problem and we coughed it up a little bit. But we were talking about sometimes this is the toughest game to kind of get over and to get this one under our belt feels good."
Added Matthews: "This weekend always seems to be the toughest, for all teams, just the nerves of the tournament. Montana is a great team being able to switch their positions and they present defensive challenges, and they were definitely tough on the floor. But we were able to win."
Pridgett led Montana with 17 points, while redshirt senior Ahmaad Rorie and  Falls each added 10. Montana finished shooting 20 for 60 from the field and 6 for 24 from deep. Rorie will end his career in sixth on Montana's all-time scoring list with 1,654 points while fellow senior Michael Oguine will finish seventh with 1,647. Moorehead also holds the record for most appearances as a Grizzly with 134.
Montana ended its season at 26-9.
Montana's Timmy Falls works for a rebound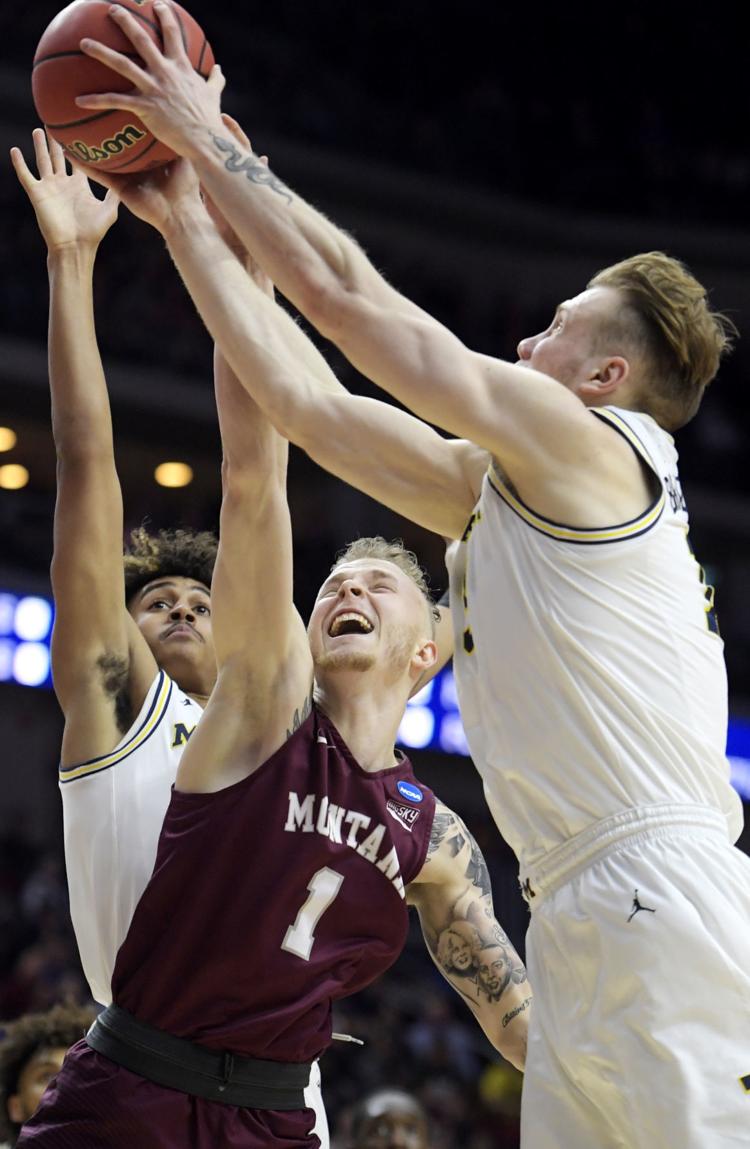 Michigan's Ignas Brazdeikis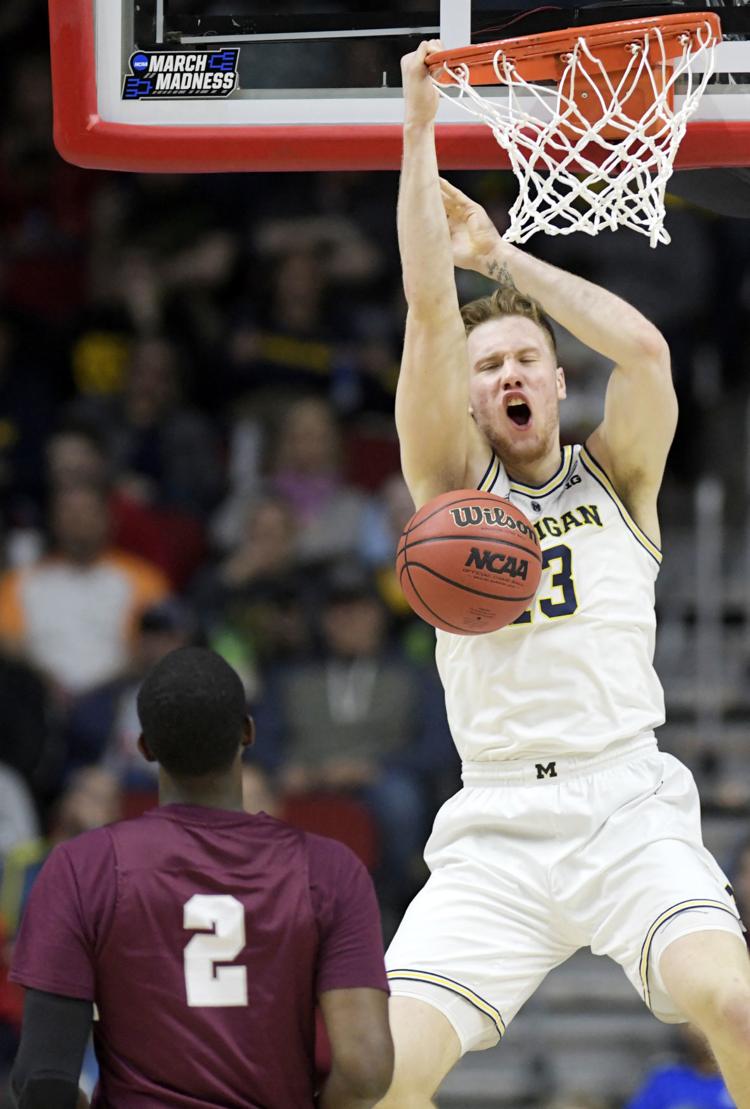 Donaven Dorsey reacts after a foul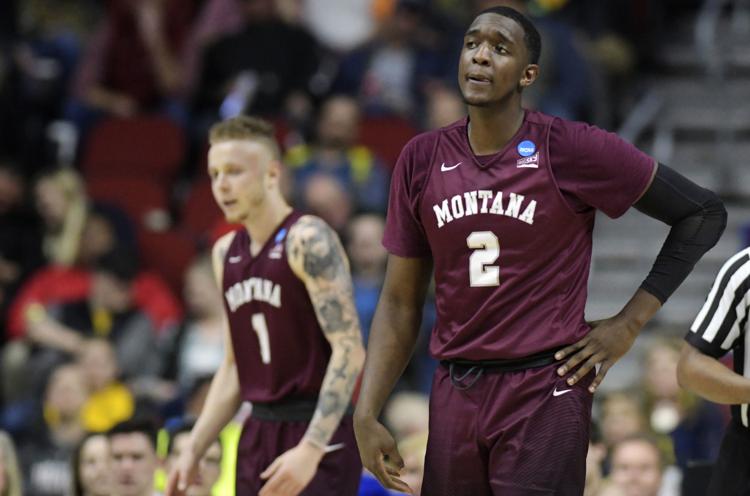 Montana's Bobby Moorehead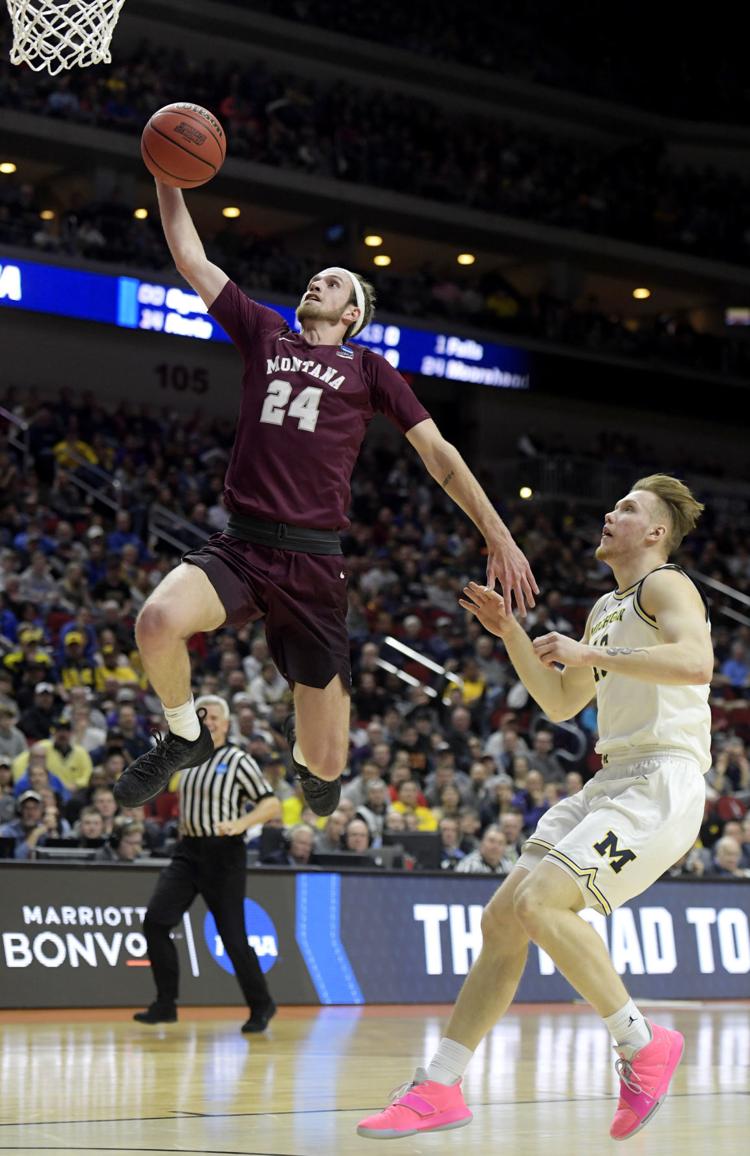 Sayeed Pridgett shoots a layup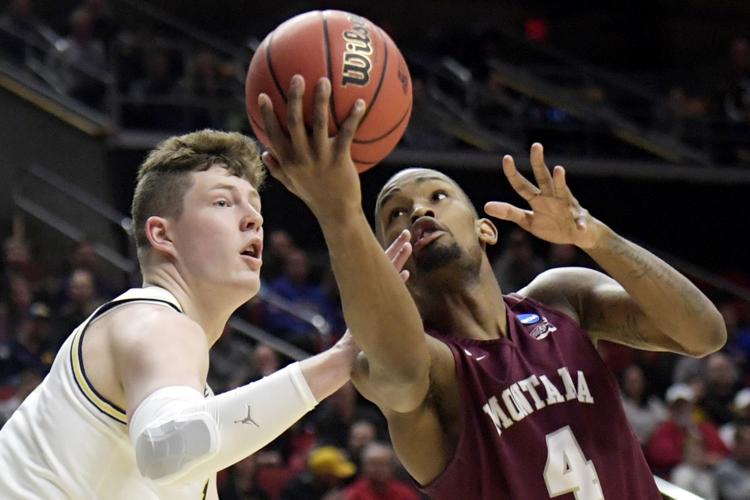 Wells Fargo Arena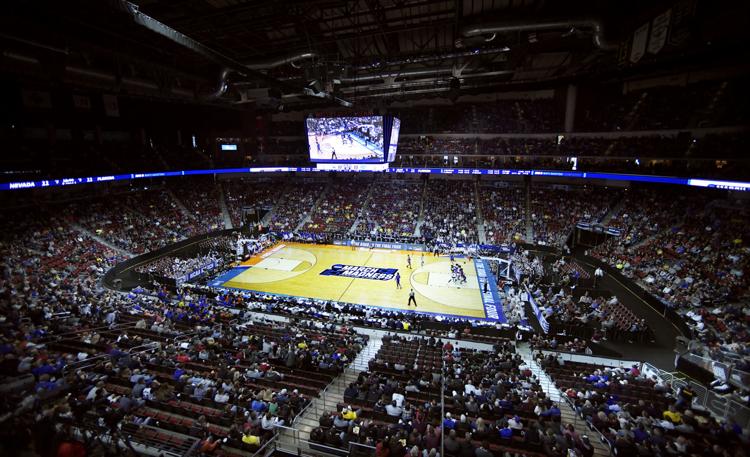 Donaven Dorsey, center, warms up with Mack Anderson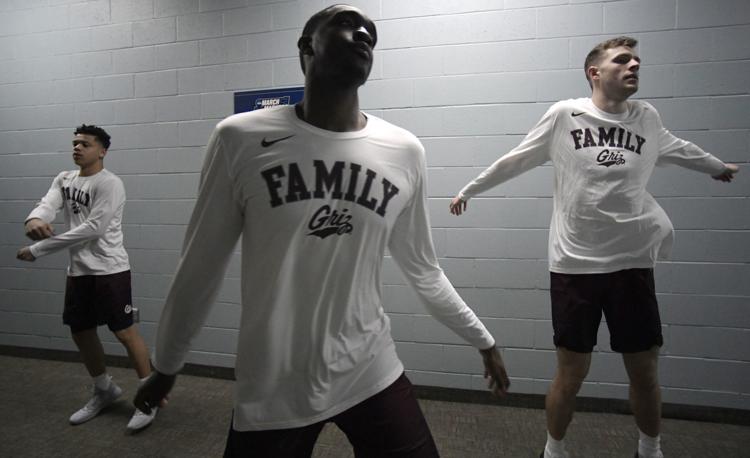 Travis DeCuire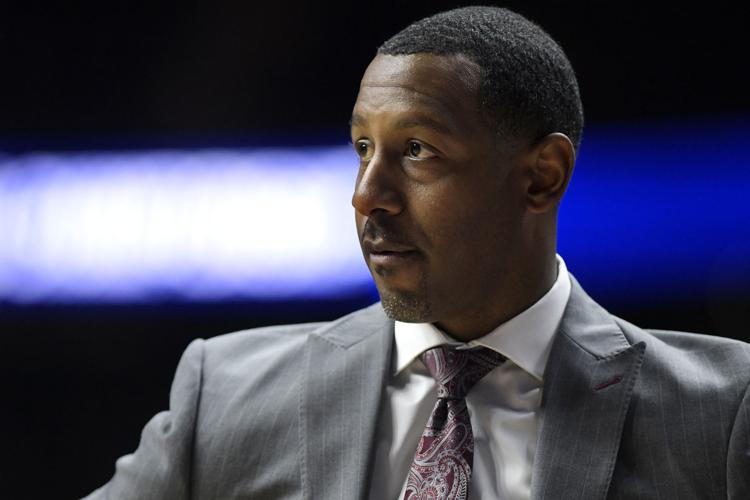 Donaven Dorsey, Charles Matthews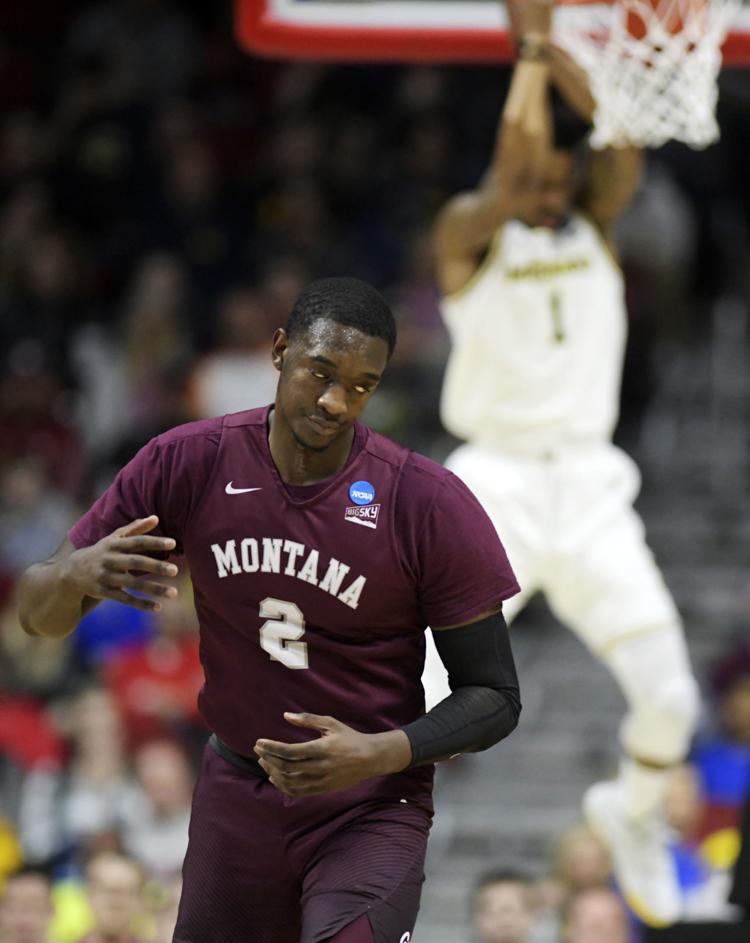 Bobby Moorehead runs with the ball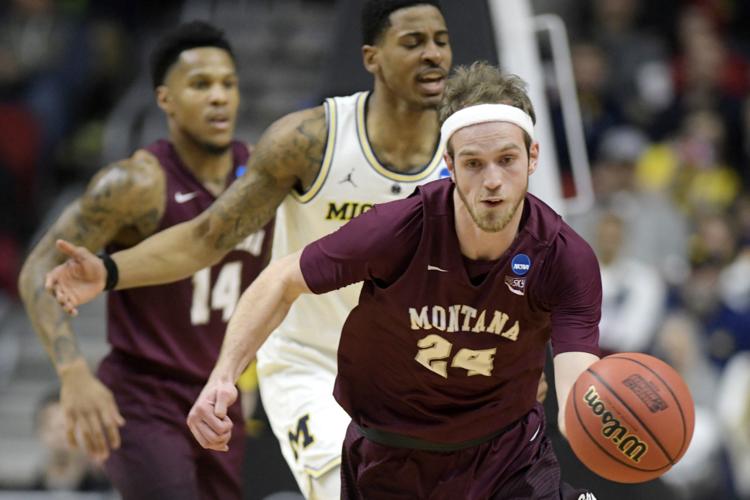 Michigan's Charles Matthews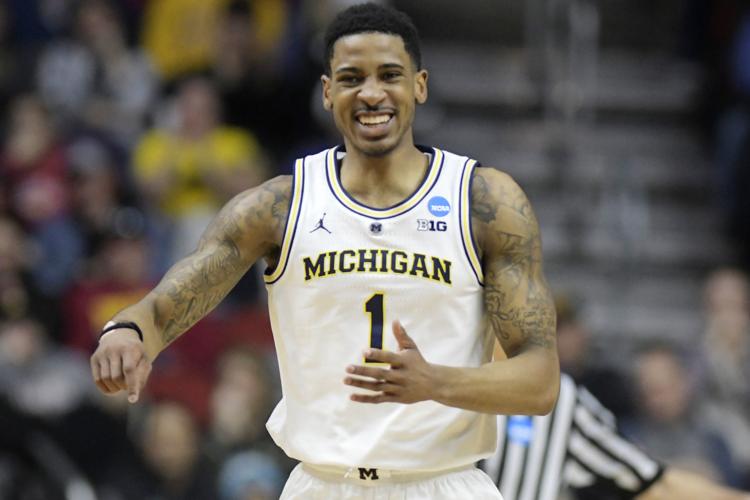 Michigan head coach John Beilein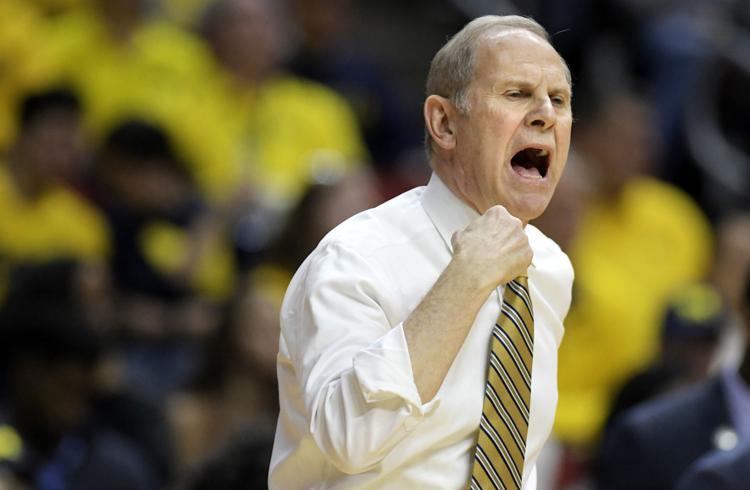 Michigan's Charles Matthews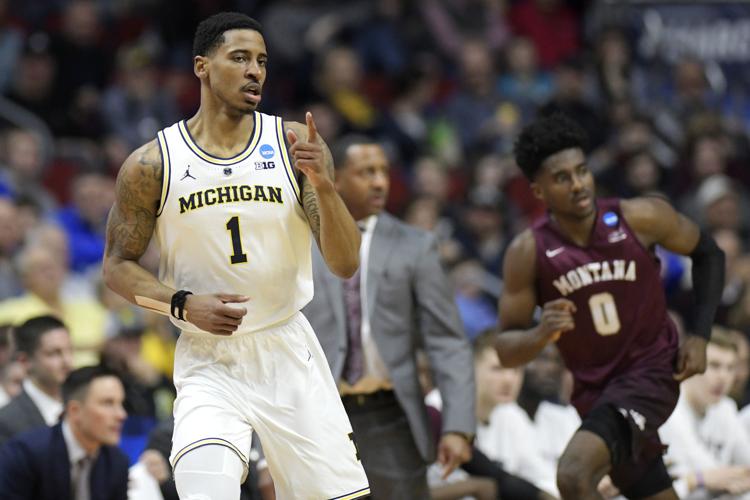 Michigan head coach John Beilein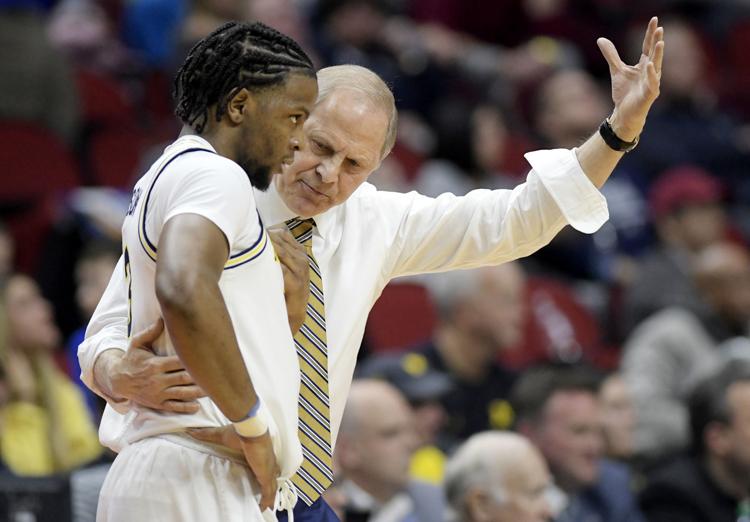 Michigan's Ignas Brazdeikis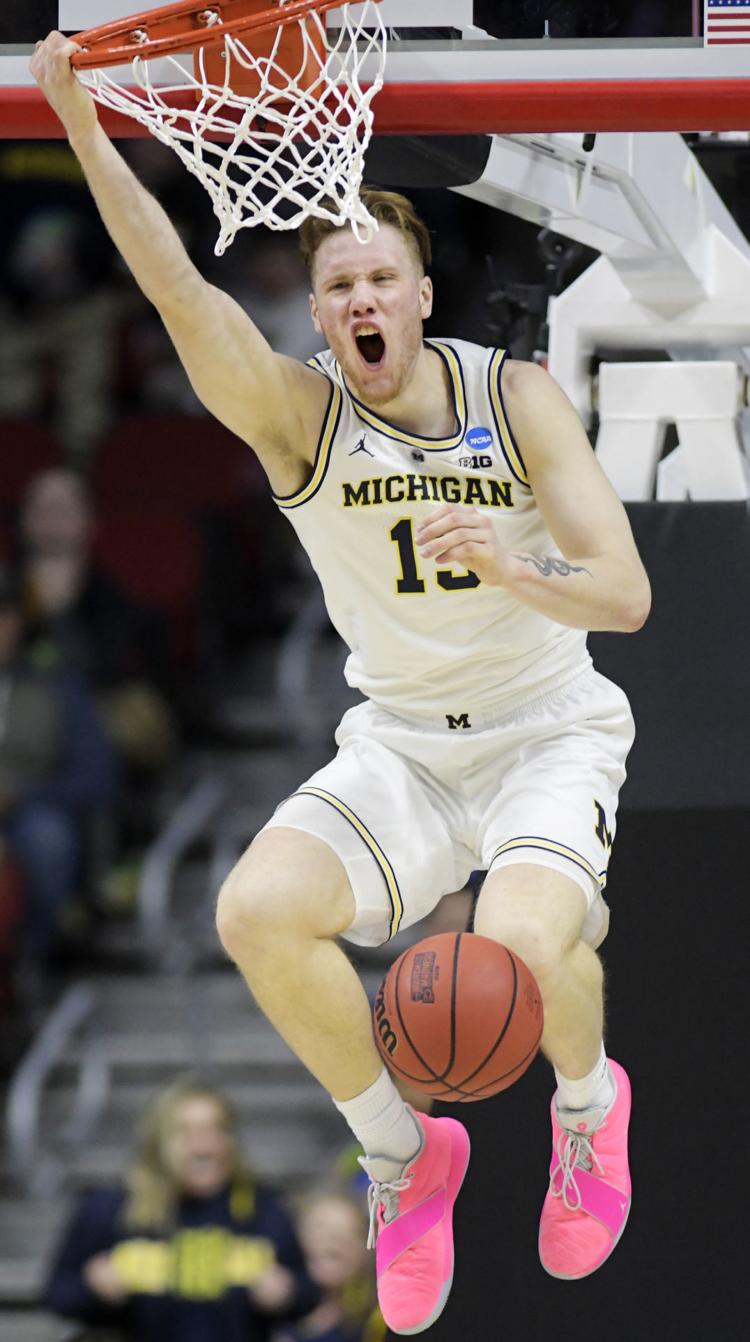 Zavier Simpson looks to pass around Montana's Ahmaad Rorie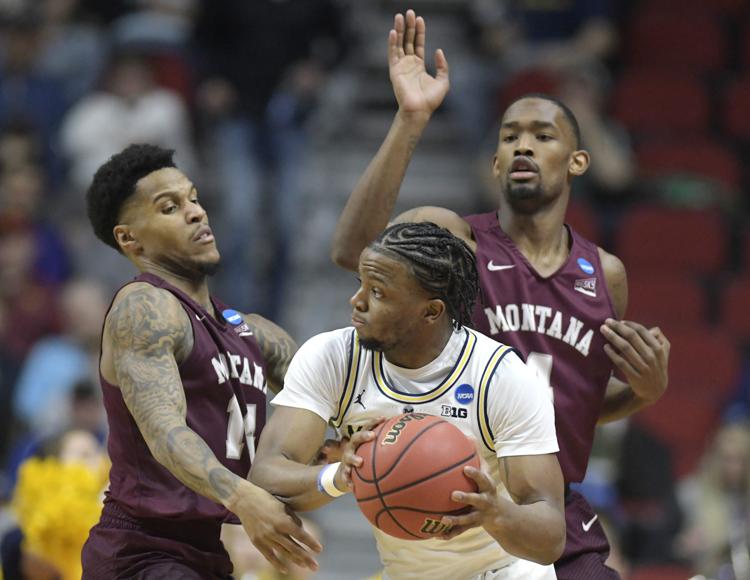 Travis DeCuire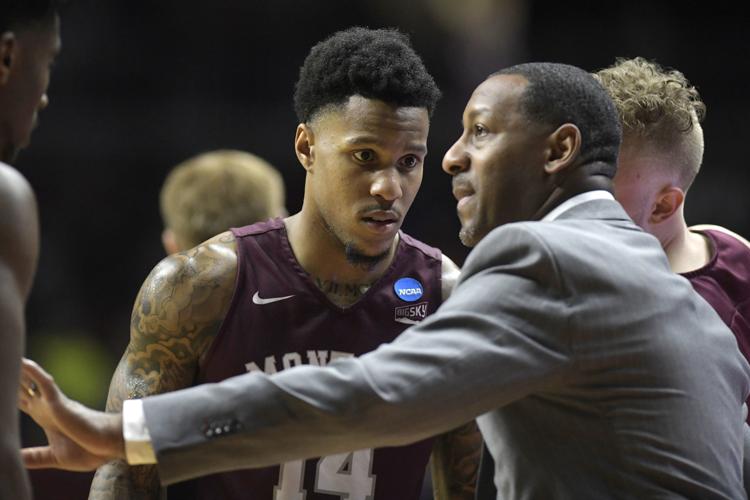 Michigan head coach John Beilein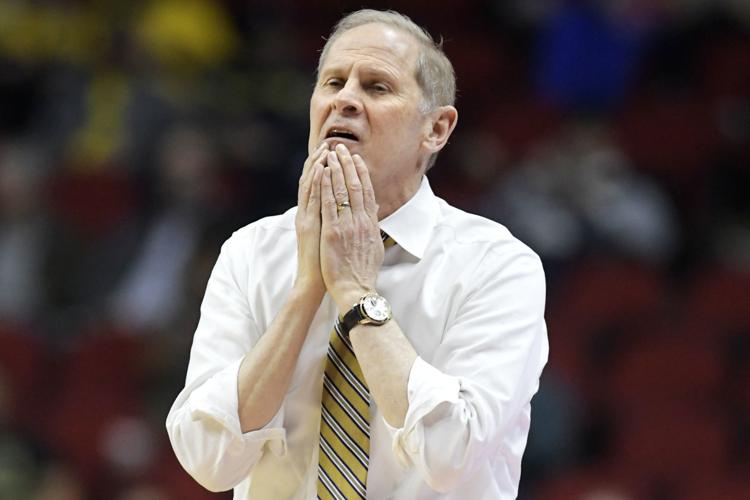 Montana's Kendal Manuel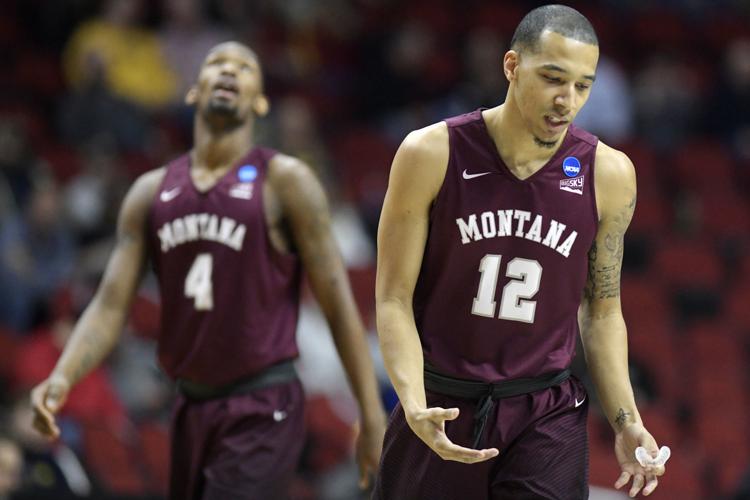 Travis DeCuire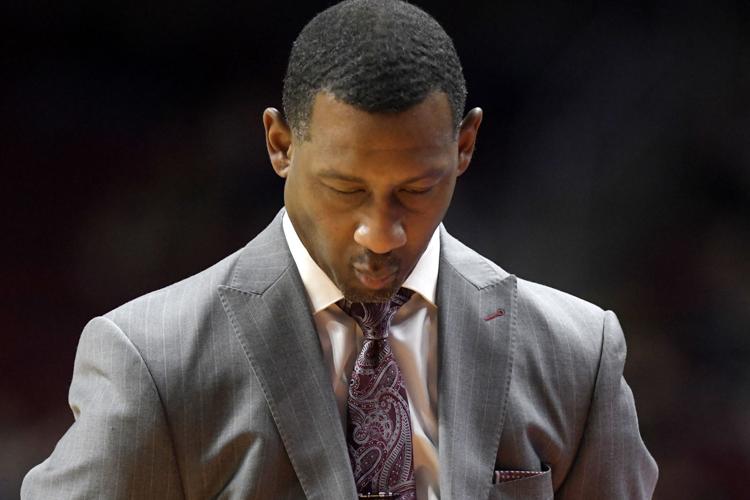 Montana's Timmy Falls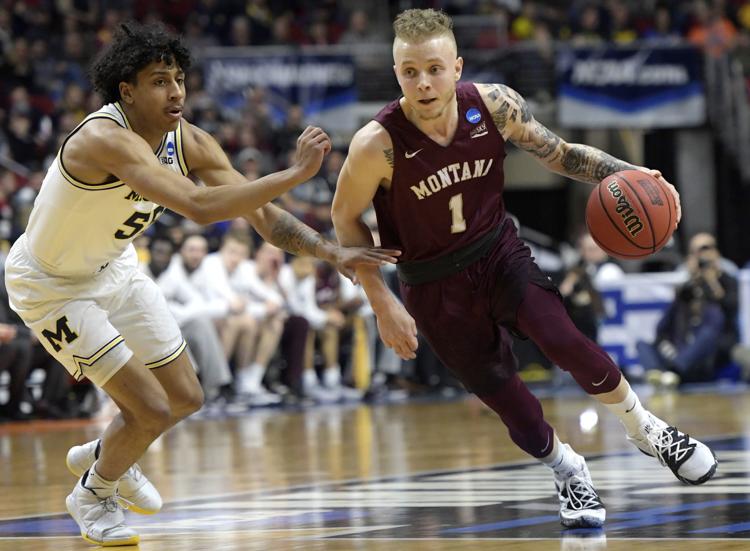 Montana's Sayeed Pridgett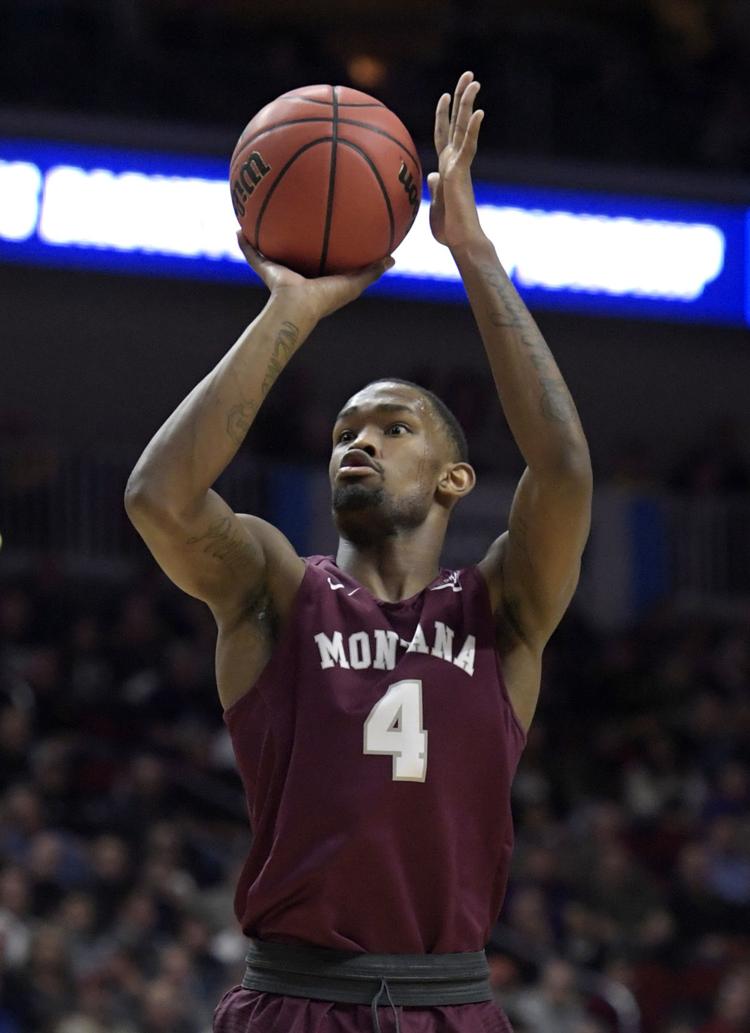 Montana's Ahmaad Rorie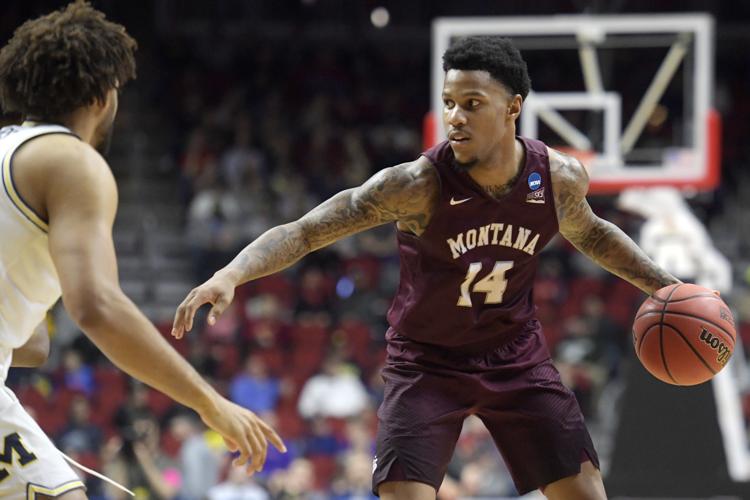 Travis DeCuire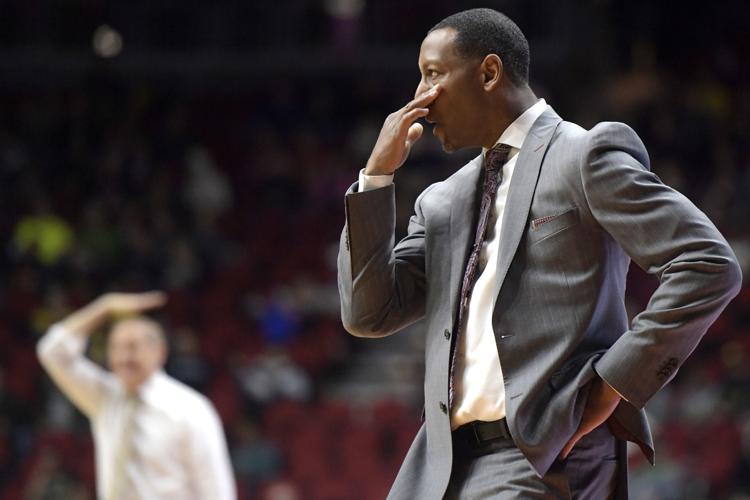 Ahmaad Rorie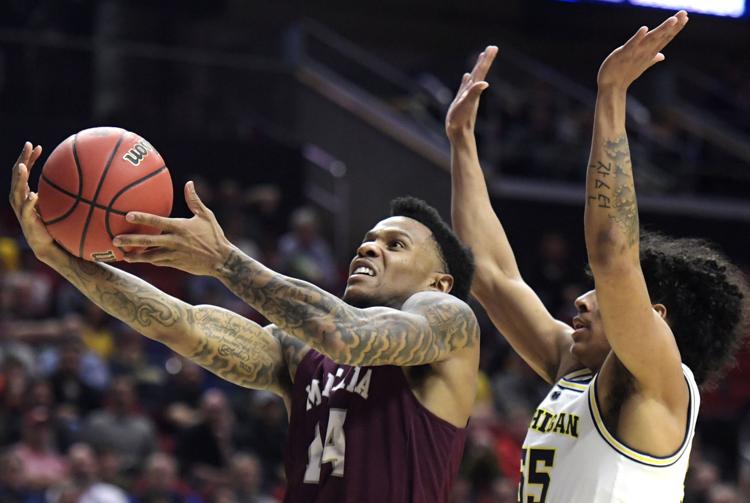 Sayeed Pridgett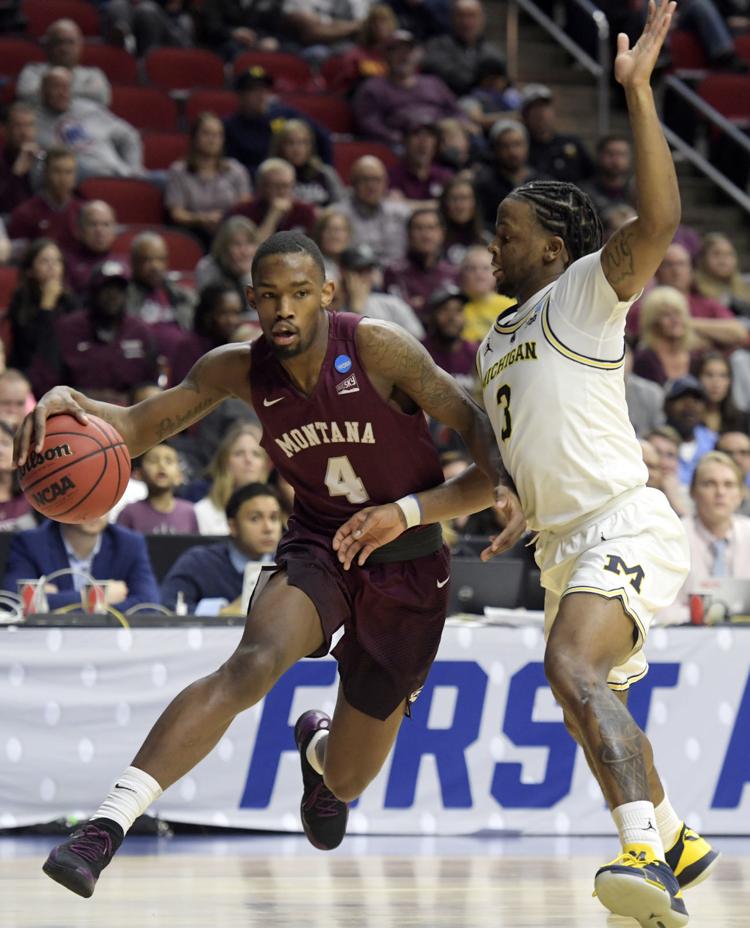 Michigan's Jon Teske pulls down a rebound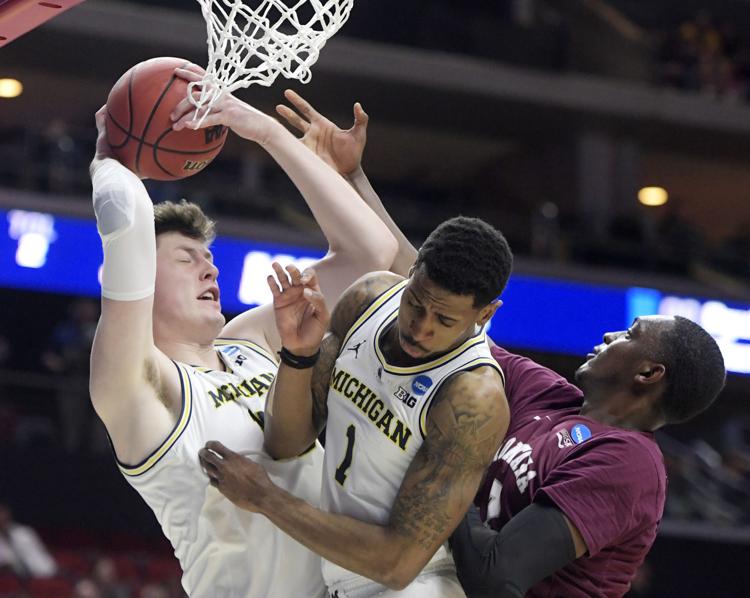 Sayeed Pridgett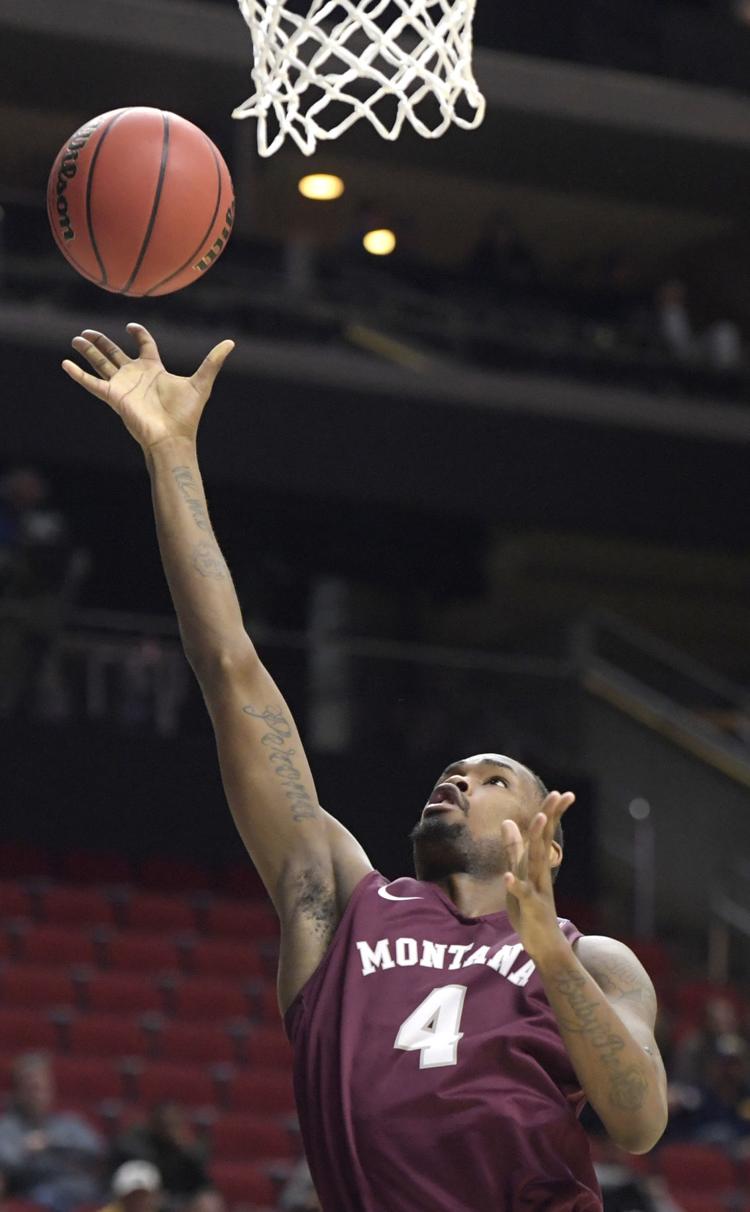 Travis DeCuire
Monte does a flip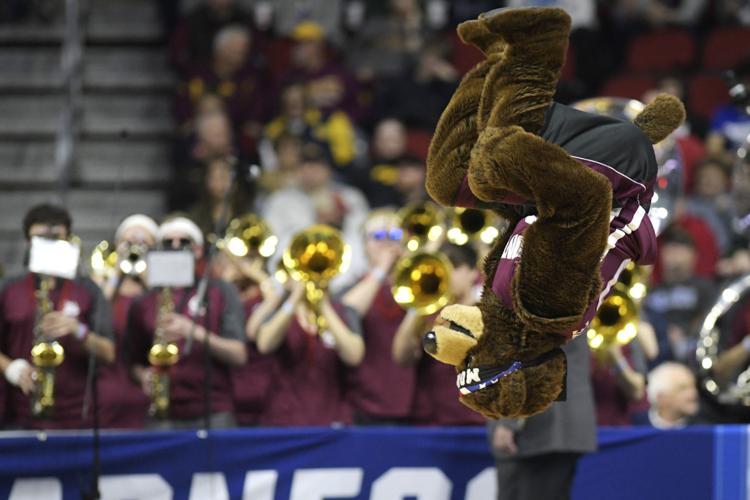 Montana's Donaven Dorsey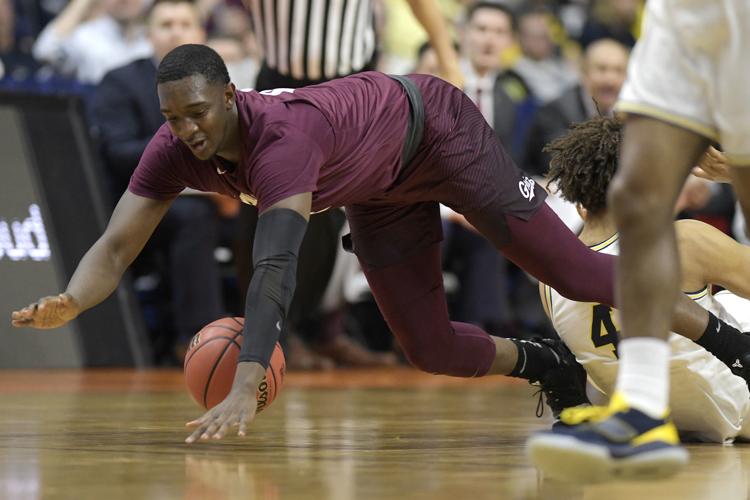 Michigan's Isaiah Livers battles Montana's Donaven Dorsey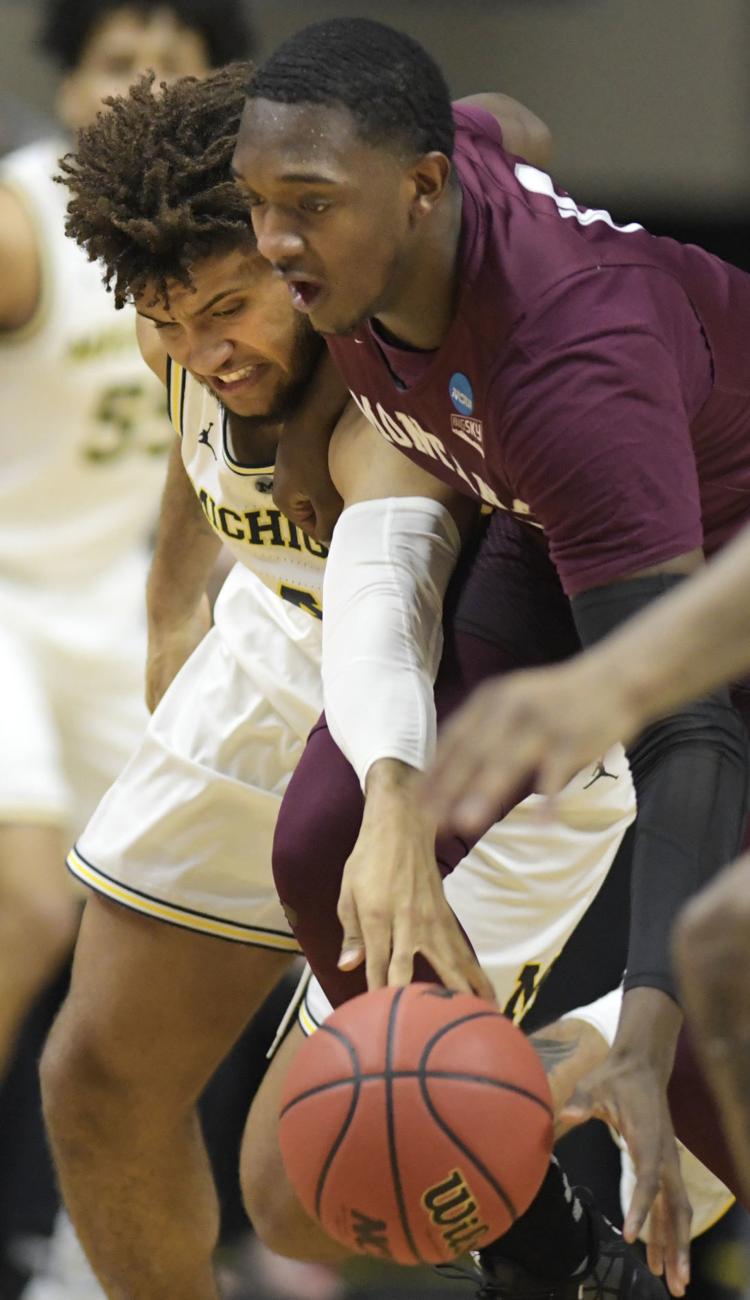 A Montana fan celebrates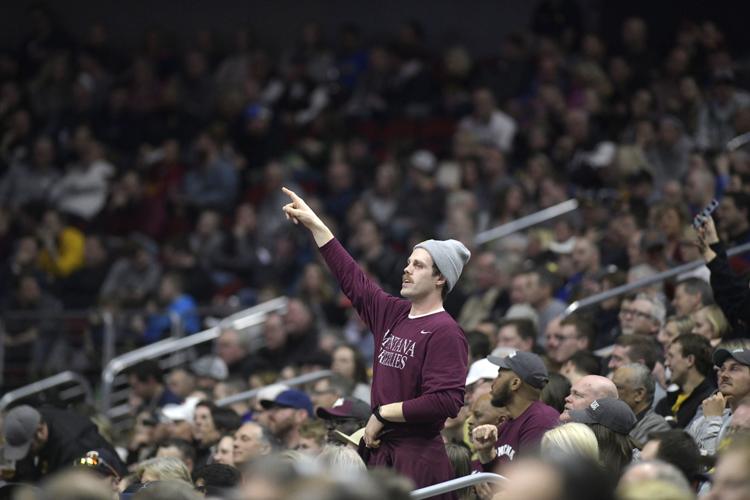 Michigan's Jon Teske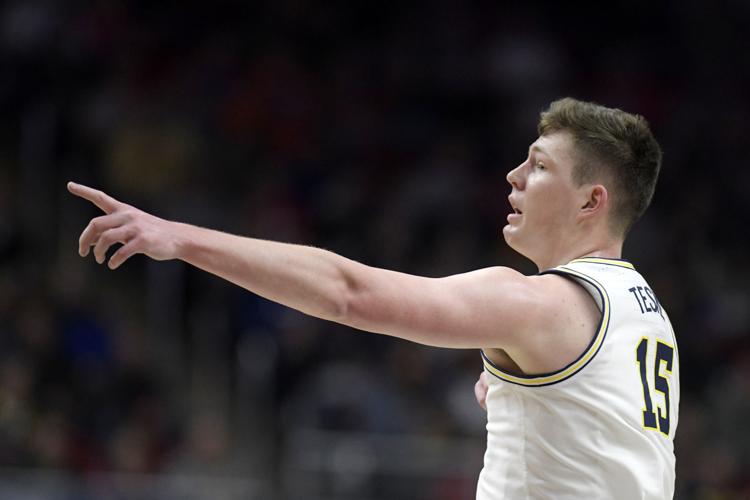 Montana falls to Michigan