MISSOULA — Saturday's game between the Montana and Southern Utah men's basketball teams featured a salute to the old as well as anticipation for the new.
And in the end, the Grizzlies rebounded from Monday's loss to Northern Colorado.
Montana defeated Southern Utah 70-54 on senior night at Dahlberg Arena as the Grizzlies celebrated their four seniors, whose time in Missoula will come to a close in just a few weeks.
Seniors Ahmaad Rorie and Michael Oguine poured in 15 and 14 points, respectively, but junior Sayeed Pridgett gave fans even more reason to be excited about next season despite the fact that UM will lose as productive a senior class as it has ever had. Pridgett scored a game-high 20 points, all of which came in the second half.
Rorie led the game with six assists while Oguine and fellow senior Bobby Moorehead each grabbed nine rebounds and added two blocks each. Montana's fourth senior, Jamar Akoh, missed his sixth straight game with a knee injury.
"Just wanted to have fun. That's the main thing I've been trying to tell everybody on the team is just have fun," Rorie said. "So to be able to get a win is real big time for myself and the other seniors. Don't want to go out losing on your special night."
The game wasn't without ugly moments. The teams combined for 37 fouls, which slowed the pace tremendously while causing tensions to rise quickly.
Montana led 29-28 heading into halftime despite shooting only 38.5 percent from the field. Defensively the Grizzlies were locked in thanks to an impressive first half from sophomore Timmy Falls, who hounded SUU's guards. The Grizzlies held the Thunderbirds to 40 percent shooting and 27.3 percent from three.
After SUU opened the second half with a basket, Pridgett scored seven straight to give UM the lead for good. But the Thunderbirds got within one point at 38-37 after senior Brandon Better drilled a 3-pointer and was fouled.
This came after a pair of controversial calls against Falls, so Montana coach Travis DeCuire was given a technical foul for his reaction. Better made both technical free throws but missed the one for the four-point play, and that was as close as Southern Utah got.
The technical seemed to light a fire under the Grizzlies, who pulled away from there.
"Honestly we try to treat it like it's our senior night as well," Pridgett said. "Try to give these guys our all and make sure we get them out of here with a win."
After Pridgett got them started, the seniors began to come up with clutch plays to seal it down the stretch. Rorie converted on a four-point play followed by another jumper to put Montana up eight.
The dagger, fittingly, was an oop from Rorie to Oguine to give Montana a 59-49 lead with 6:07 to play. That play is one Montana fans have seen a thousand times from the historic duo.
"It was good. I haven't thrown a lob for a minute. We actually missed him earlier. I think we got the play call mixed up," Rorie said. "I knew that was going to be open again, and he jumps high so just have to throw it anywhere by the basket and he'll catch it. Felt like it was a momentum changer."
Oguine followed that up with a three and Montana never let go of control as the Griz improved to 21-7 and 14-3 to maintain their lead in the Big Sky Conference.
"It's huge. It's a hard night because the seniors want to play well and everybody wants the seniors to play well," DeCuire said. "Sometimes they're pressing which is what happens in the first four minutes. The good thing is they worked the kinks out and started playing basketball and then all three of them had really good nights.
"You want them all to play well and I'm excited that we were able to do that. Now we can move on and focus on what's the task at hand."
Southern Utah fell to 14-13 and 9-9. Cameron Oluyitan led the Thunderbirds with 10 points. Montana hosts Northern Arizona on Monday in its final home game of the regular season.
Griz vs Southern Utah-1-tm.jpg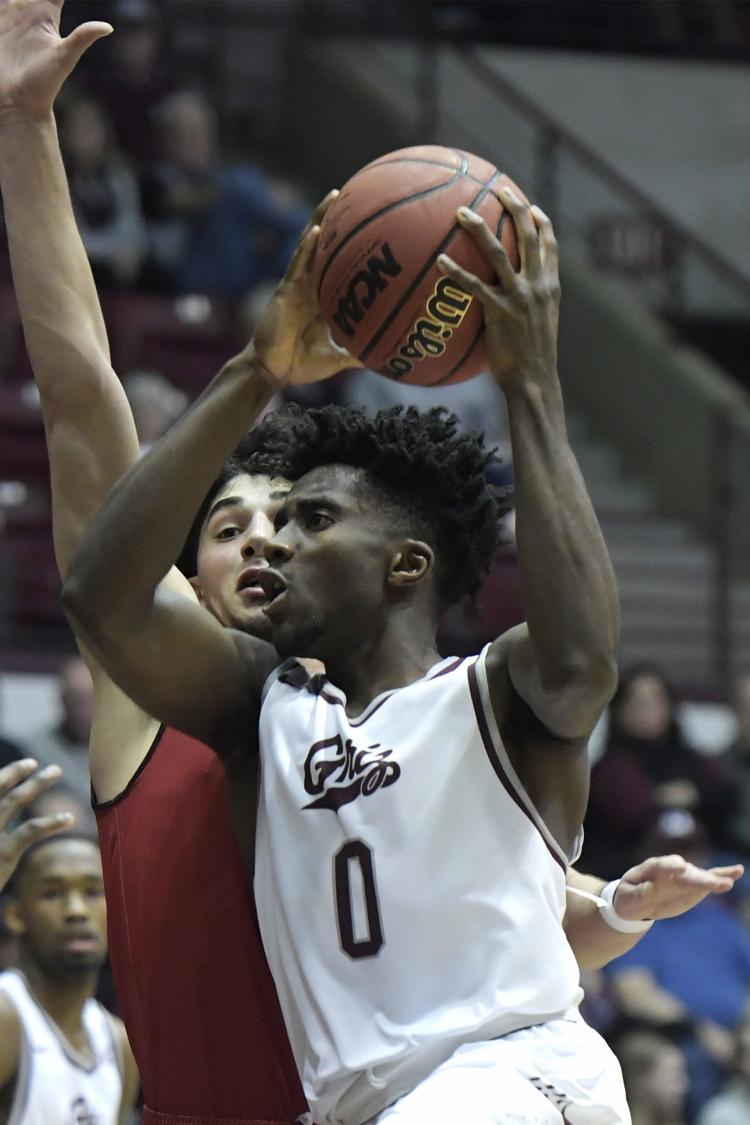 Griz vs Southern Utah-2-tm.jpg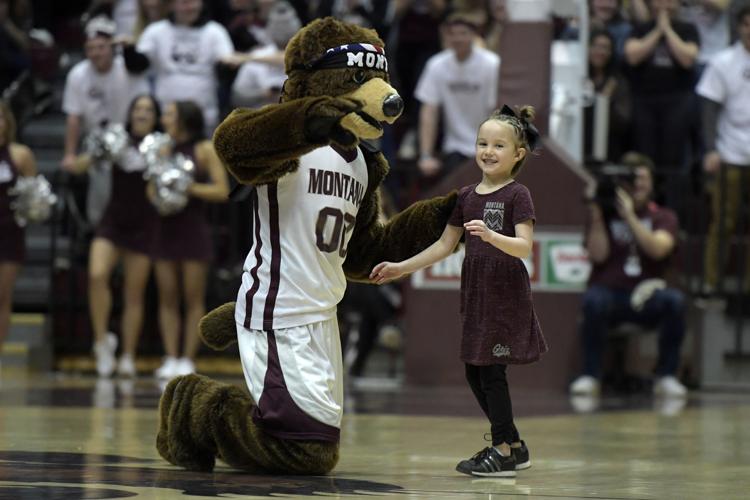 Griz vs Southern Utah-3-tm.jpg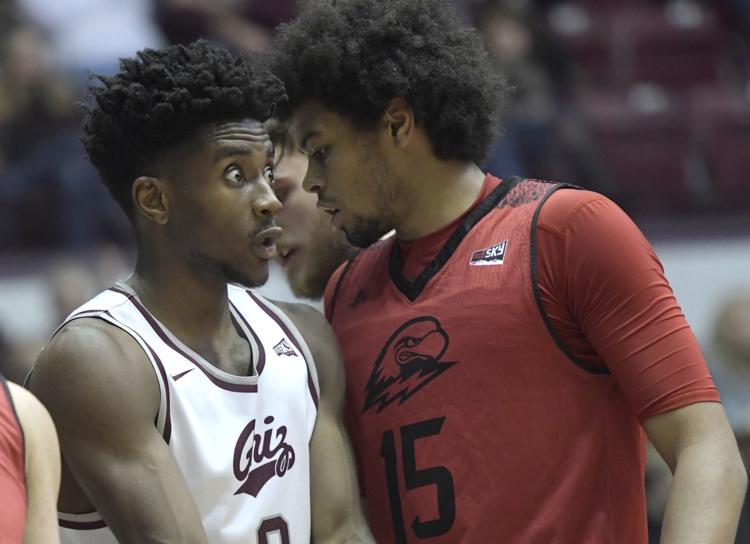 Griz vs Southern Utah-4-tm.jpg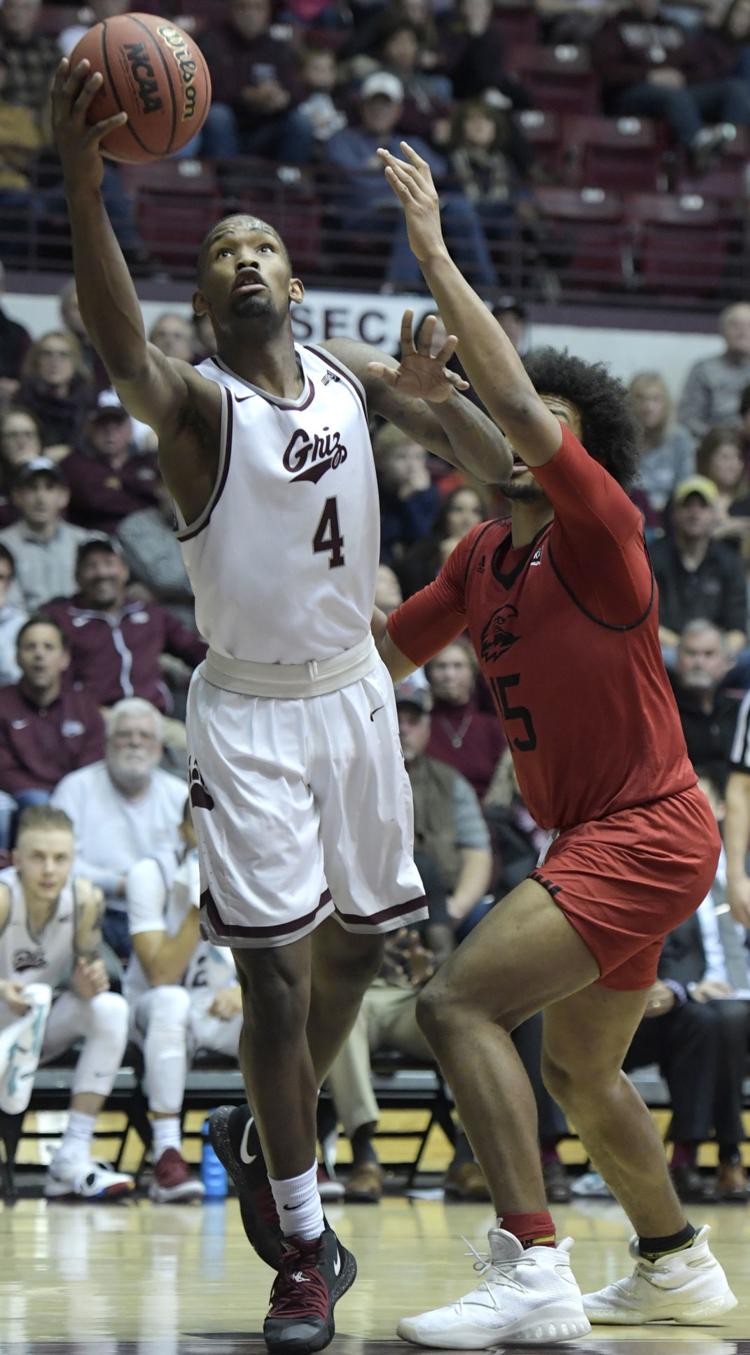 Griz vs Southern Utah-5-tm.jpg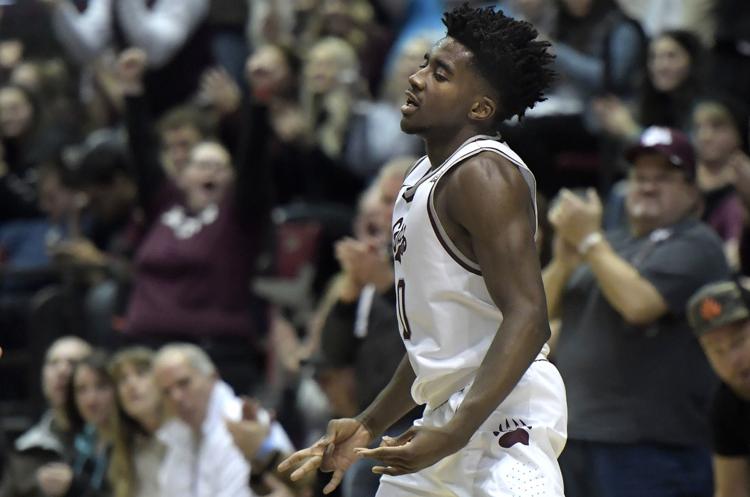 Griz vs Southern Utah-6-tm.jpg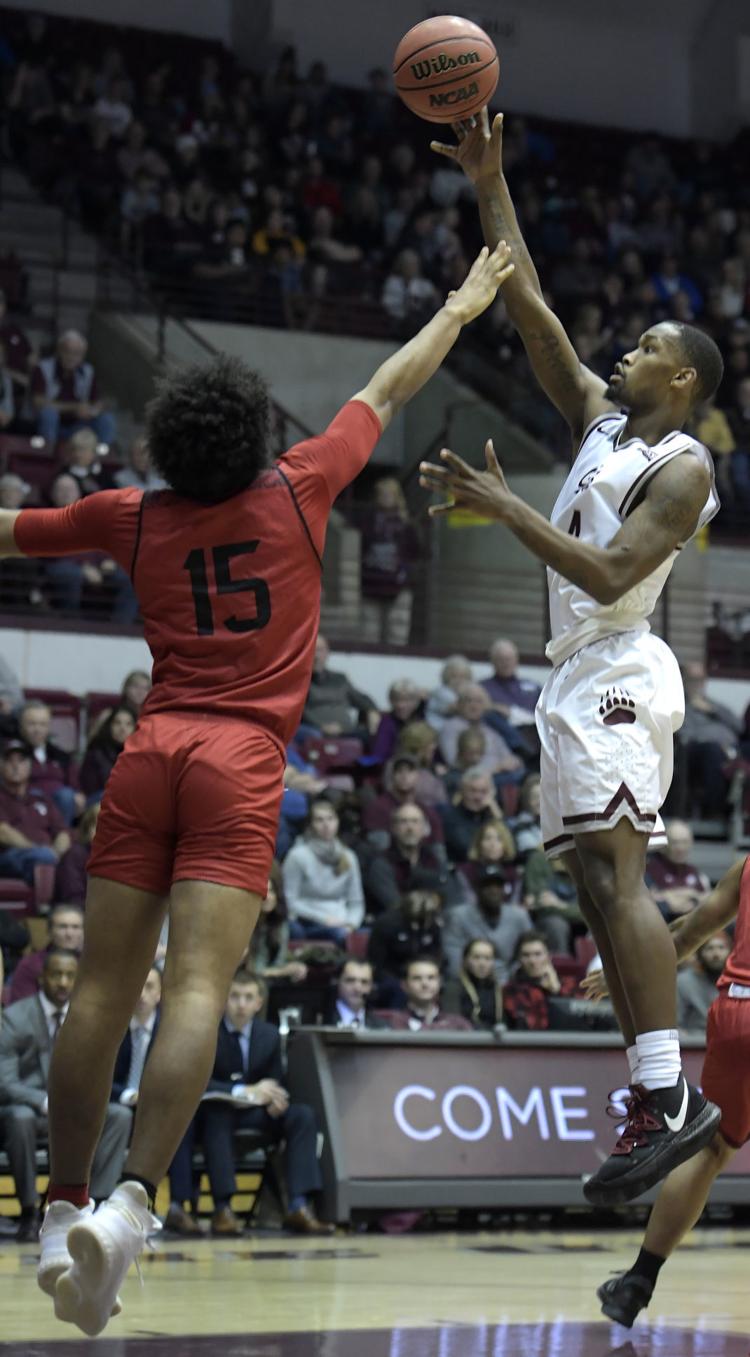 Griz vs Southern Utah-7-tm.jpg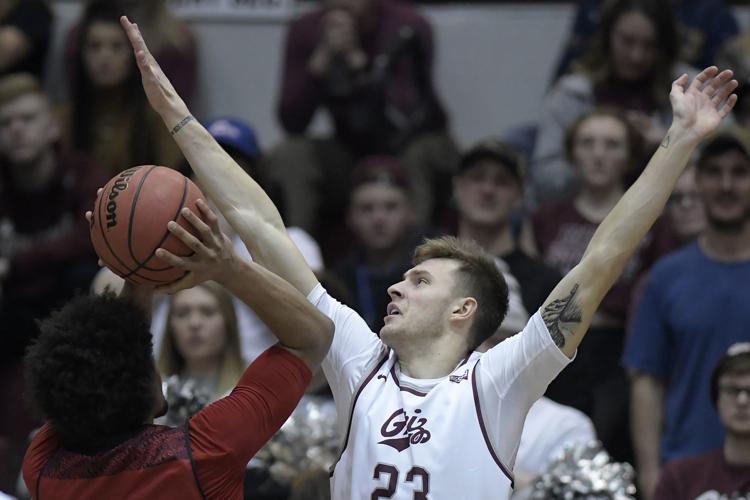 Griz vs Southern Utah-8-tm.jpg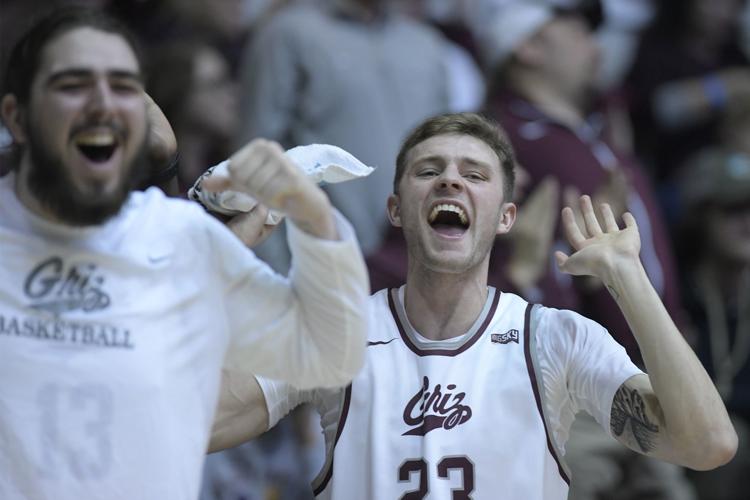 Griz vs Southern Utah-9-tm.jpg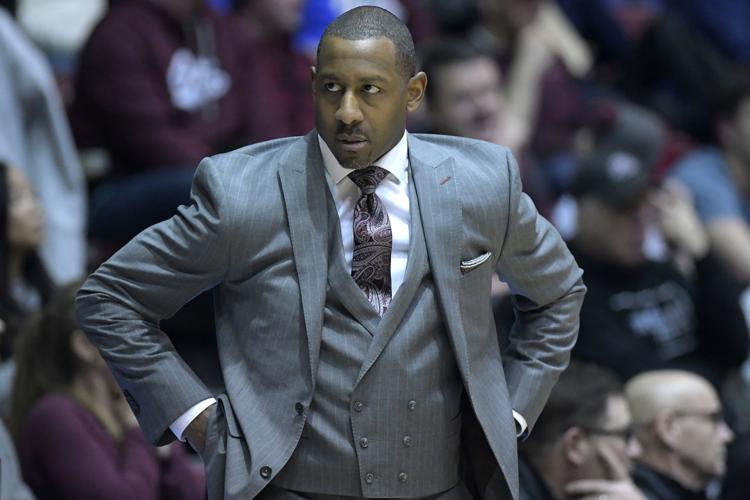 Griz vs Southern Utah-10-tm.jpg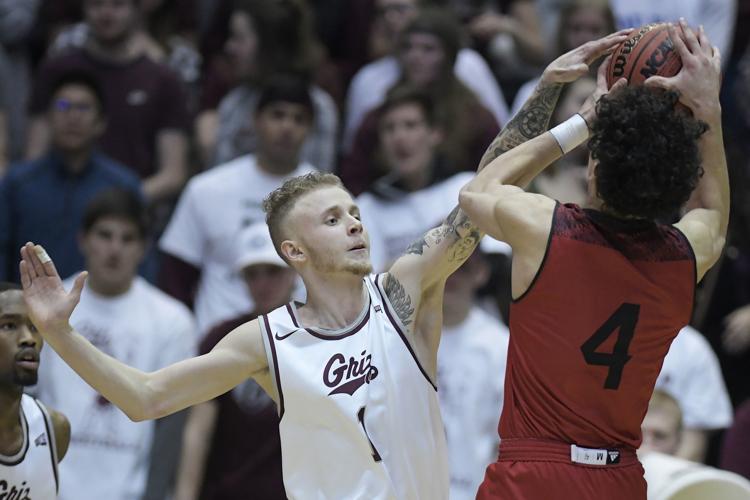 Griz vs Southern Utah-11-tm.jpg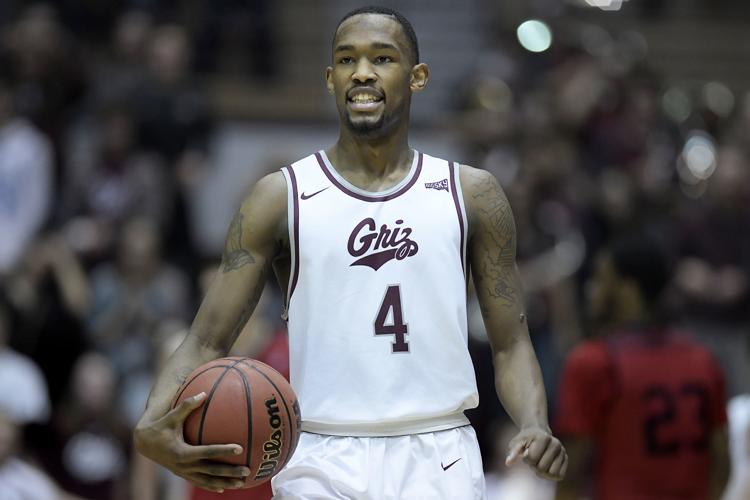 Griz vs Southern Utah-12-tm.jpg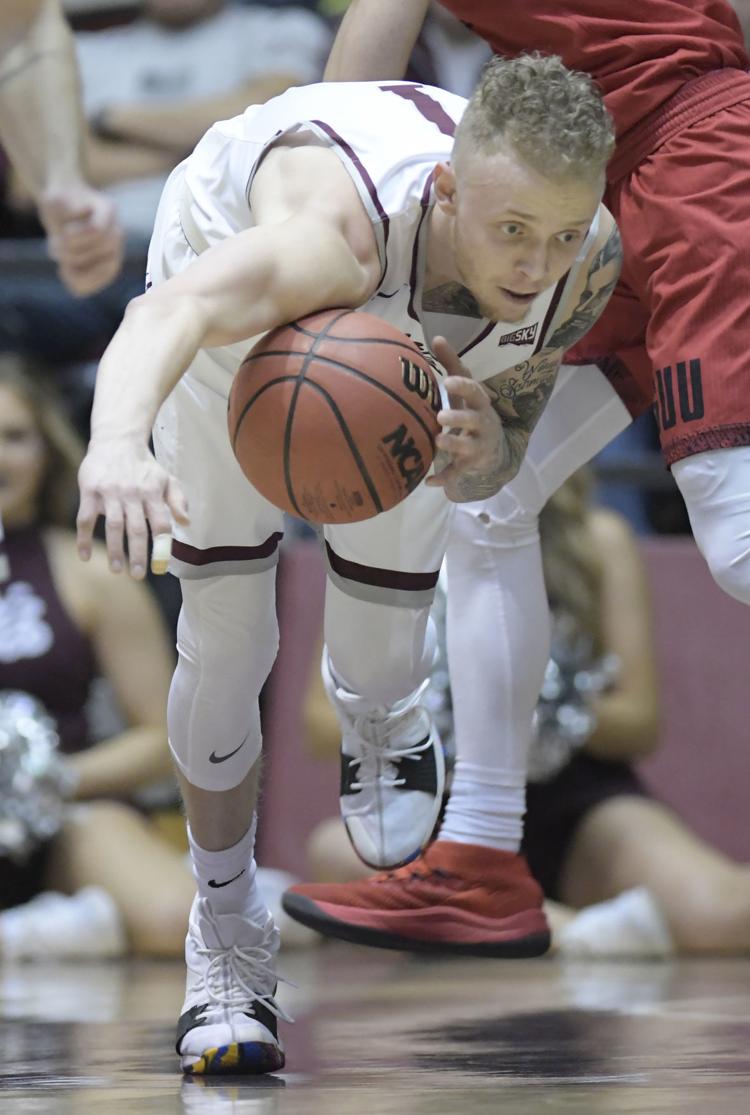 Griz vs Southern Utah-13-tm.jpg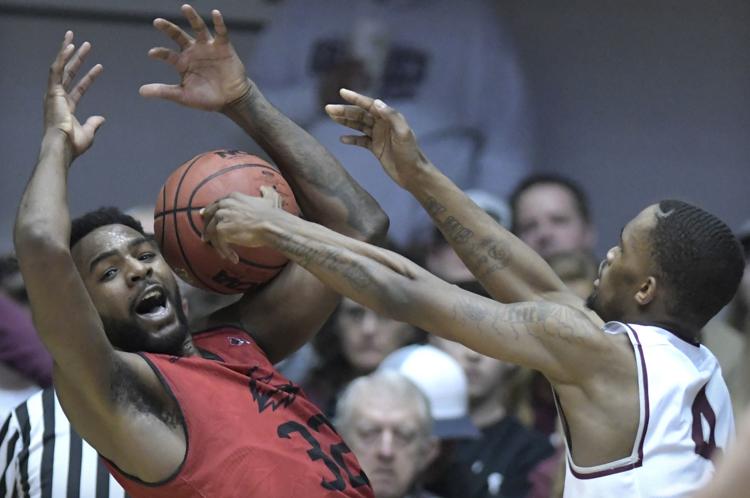 Griz vs Southern Utah-14-tm.JPG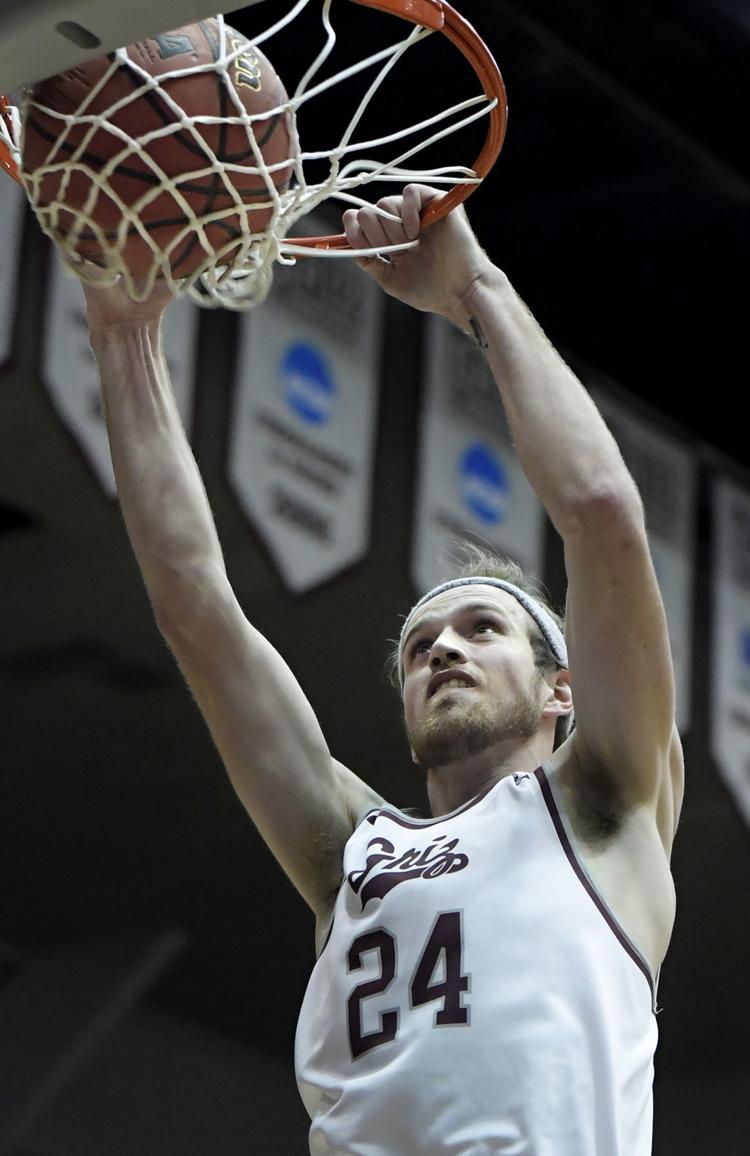 Griz vs Southern Utah-15-tm.JPG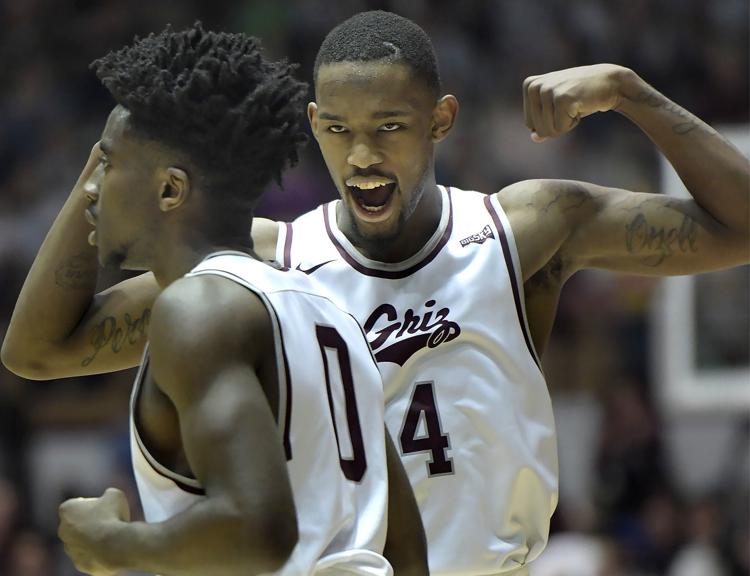 Griz vs Southern Utah-16-tm.JPG