MISSOULA – Eastern Washington and Montana sure know how to cause drama whenever the two schools clash.
Saturday night was no different as the Grizzlies held off a late run from the Eagles to hand Montana coach Travis DeCuire his 100th career victory with a 75-74 win in front of 5,005 fans. Emotions spilled over once it concluded as the teams got into a shoving match.
Despite controlling the game for its majority and leading 66-54 with 7:14 to play, Montana let Eastern Washington back into the contest after the Eagles went on a 14-2 run to eventually tie it 68-68 after reigning Big Sky Conference player of the week Jacob Davison scored with 2:45 to play.
"Travis does a good job of taking your first and second option away which they did tonight so it just ended up being we made some shots," EWU coach Shantay Legans said. "It turned out to be a great game."
Montana senior Michael Oguine took over UM's offense from there, scoring the remaining seven of its points. He knocked down four straight free throws but baskets from Jesse Hunt and Davison kept the game tied 72-72. Then, Oguine scored a running floater off the glass with 1:15 left but Kim Aiken quickly answered to tie it again with 53 seconds play.
"Our offense was getting a little stagnant. We had a few dry possessions so coach trusted to put the ball in my hands and make a play," Oguine said. "I wanted to get to the rim. I didn't want to settle so I went into attack mode.
"When I got to the line it was all about stepping up and making them. I haven't shot a great percentage on the year (68.9 percent coming into the game), but the thing about it is things will even out and we got the win."
Davison fouled Oguine on the next possession and he converted one of his two tries. The Eagles then milked the clock with Davison who had Montana senior Bobby Moorehead eye-to-eye with him in the waning moments. His last-second attempt just a few feet from the basket did not fall, sealing the Grizzlies win.
After Davison's shot missed, things got a little heated between the two teams. After redshirt senior Donaven Dorsey grabbed the rebound, Aiken had his arms around him as the buzzer sounded so Dorsey tried to shake out of his grip.
Oguine jumped in to get Aiken off Dorsey and then the two teams emptied the benches as some more pushing and shoving ensued. Nothing escalated into extreme measures and after some video review by the refs, the Grizzlies walked away with the win to improve to 17-6 overall and 10-2 in league play. The Eagles fell to 8-15 and 6-6.
"I saw my teammate (Dorsey) with an arm around his neck and I just tried to push him off and make sure things were good," Oguine said. "It escalated and you don't ever want to see that. It was unfortunate that the game had to end that way. We didn't shake hands or anything but just wanted to make sure everyone was safe and I just tried to de-escalate the situation."
Despite all of that, DeCuire and Legans shared a long embrace at the conclusion of the game and found each other again before speaking with the media to offer their well-wishes.
"That's a playoff environment and we played them for a conference championship last year and we've been down this road a couple of times so we knew that game was going to be high-level," DeCuire said. "You have to find a way to scrap it out."
And the win means a lot for DeCuire, who while being interviewed was congratulated by players for his milestone win.
"It feels great. I've had the opportunity to work and play with great coaches and learn some things that I've been able to use. But at the end of the day I have a phenomenal staff and players and you can't win without that," DeCuire said. "I'm along for the ride and I'm enjoying it."
Montana junior Sayeed Pridgett scored 19 points and grabbed nine rebounds but fouled out with 5:17 left as the Eagles were making their comeback. Dorsey added 16 and senior Bobby Moorehead tallied 13 points and 10 rebounds for a double-double. Oguine finished with 11. Davison scored 23 points to pace EWU. Redshirt senior Jamar Akoh did not play and Dorsey started in his place. Akoh took a hard fall on his knee on Thursday against Idaho. He dressed out Saturday but never entered the game.
The win also avenged UM's Jan. 10 loss to EWU. 
"Lot of fun. You hate to lose these kinds of games but it was a great college basketball game," Legans said. "Montana is the best team in the league and everyone is trying to catch them.
"It turns out it's a good game every time we play them and I hope we get to play them one more time because that means we're playing in the championship game."
Griz vs Eastern-1-tm.jpg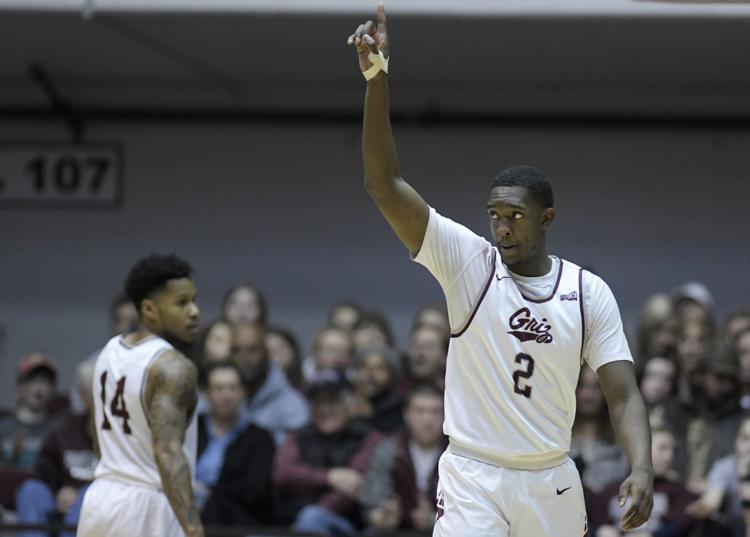 Griz vs Eastern-2-tm.jpg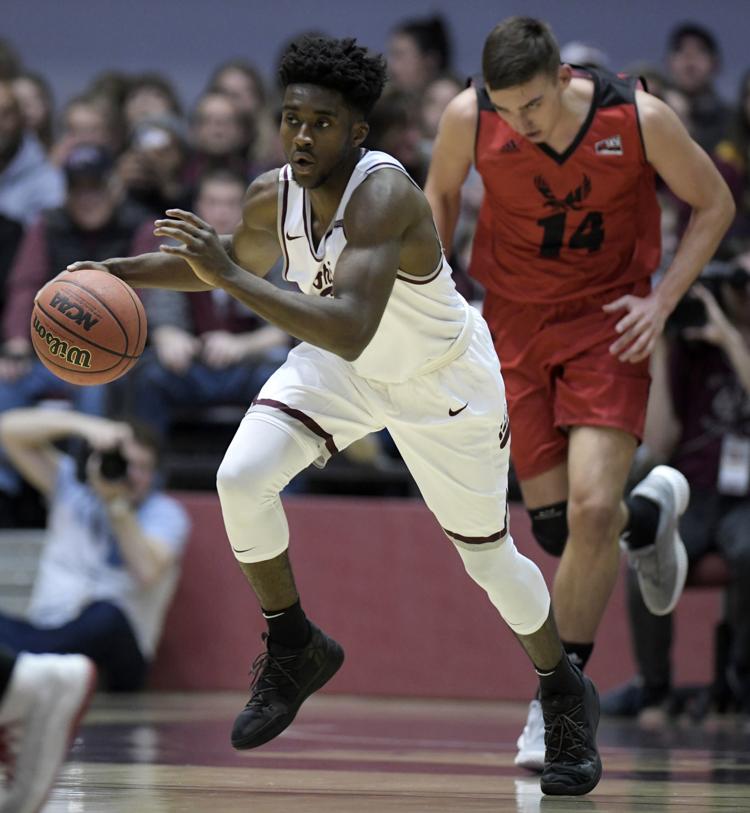 Griz vs Eastern-3-tm.jpg
Griz vs Eastern-4-tm.jpg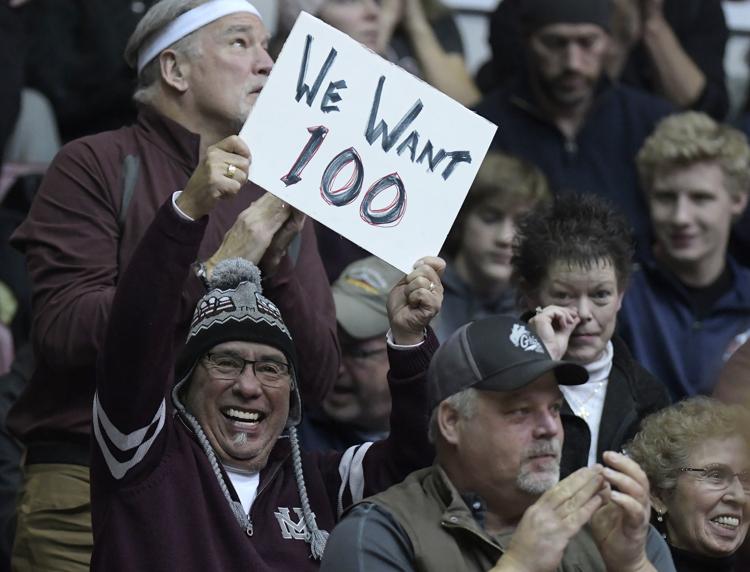 Griz vs Eastern-5-tm.jpg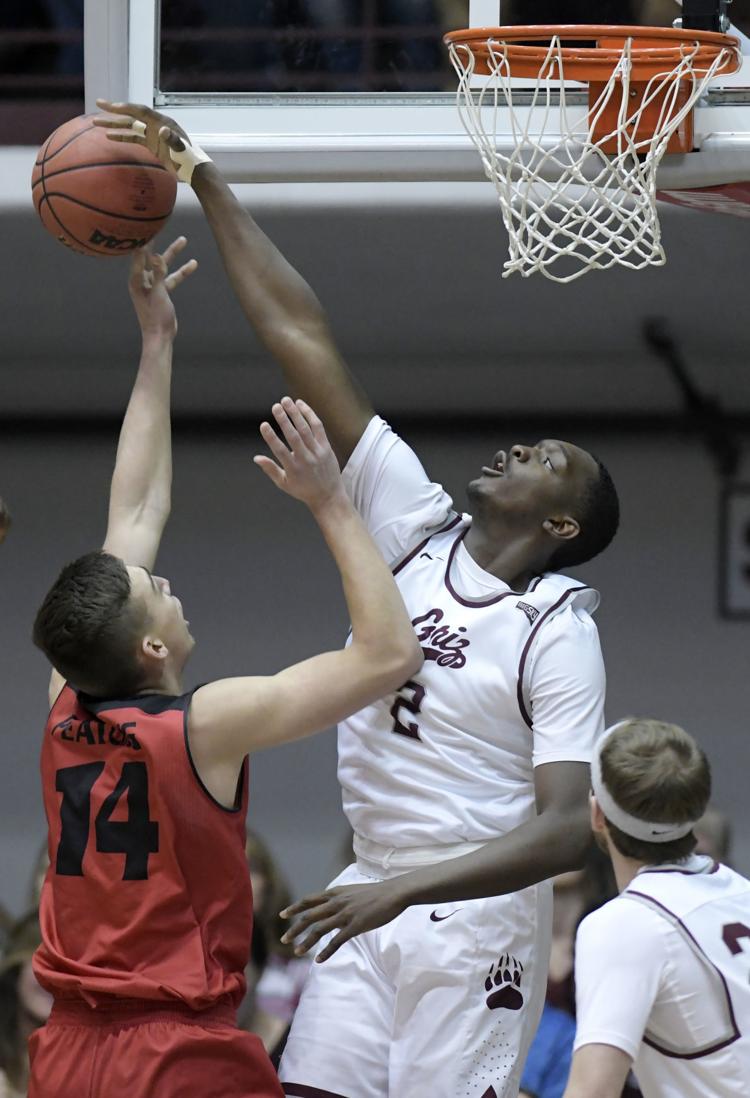 Griz vs Eastern-6-tm.jpg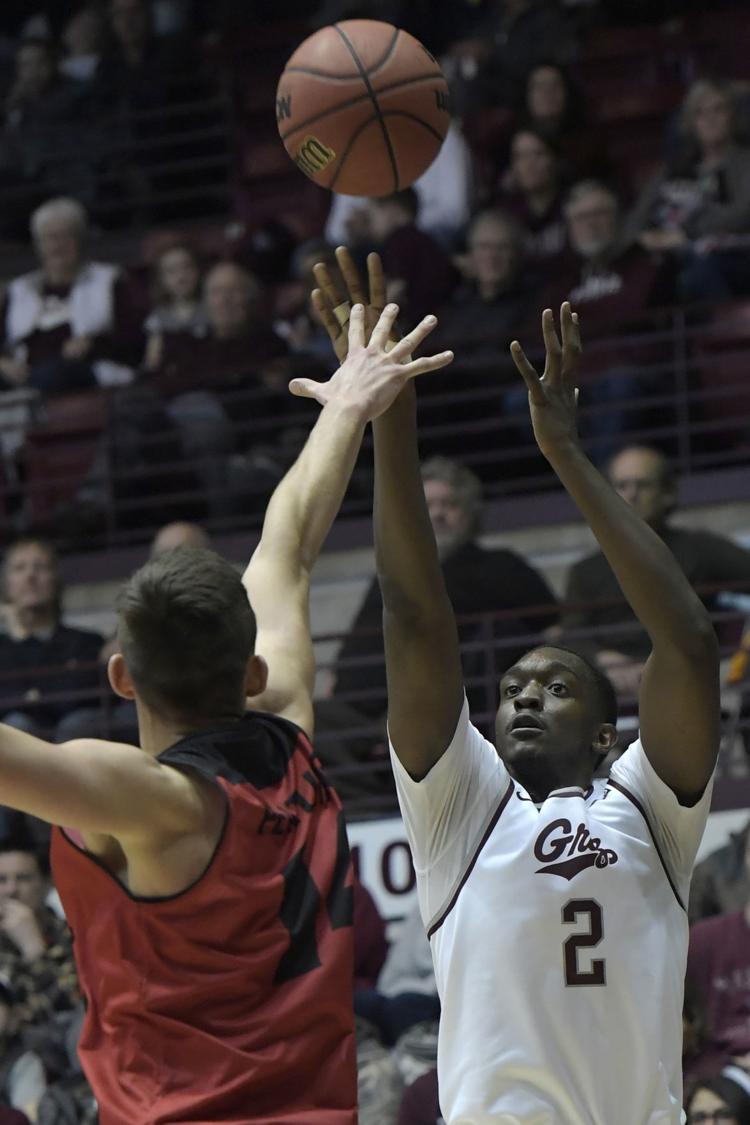 Griz vs Eastern-7-tm.jpg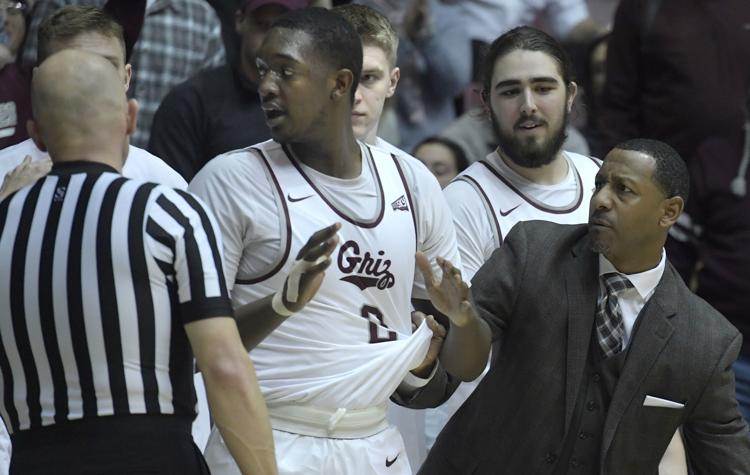 Griz vs Eastern-8-tm.jpg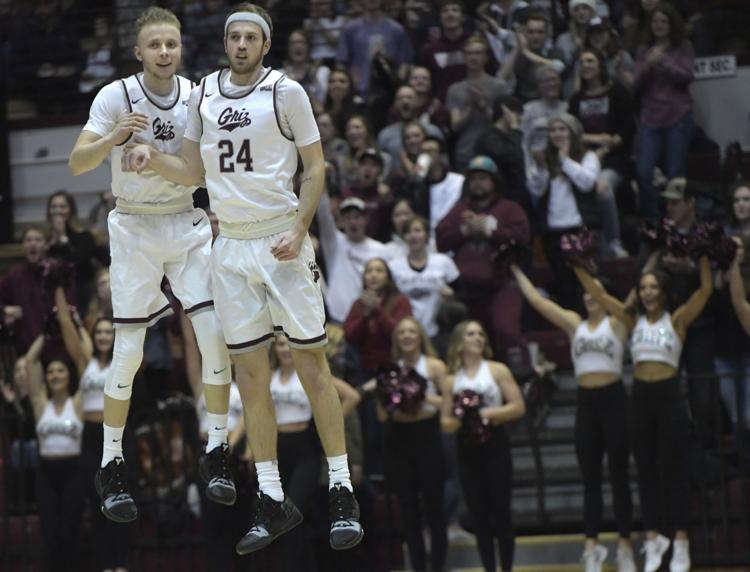 Griz vs Eastern-9-tm.jpg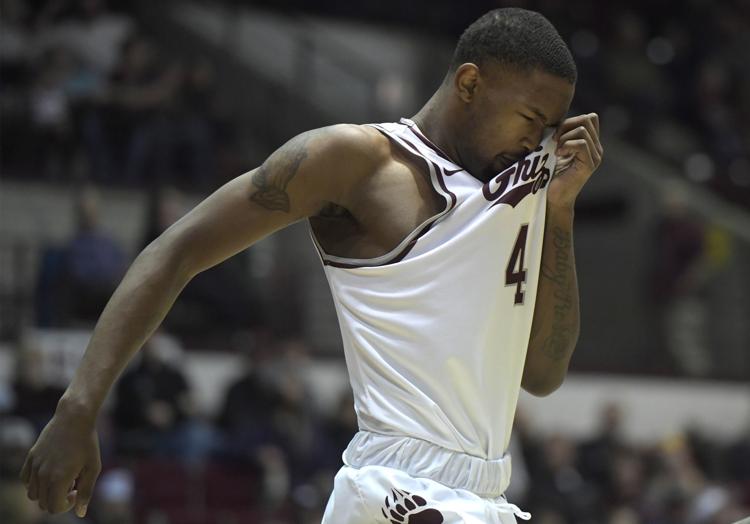 Griz vs Eastern-11-tm.jpg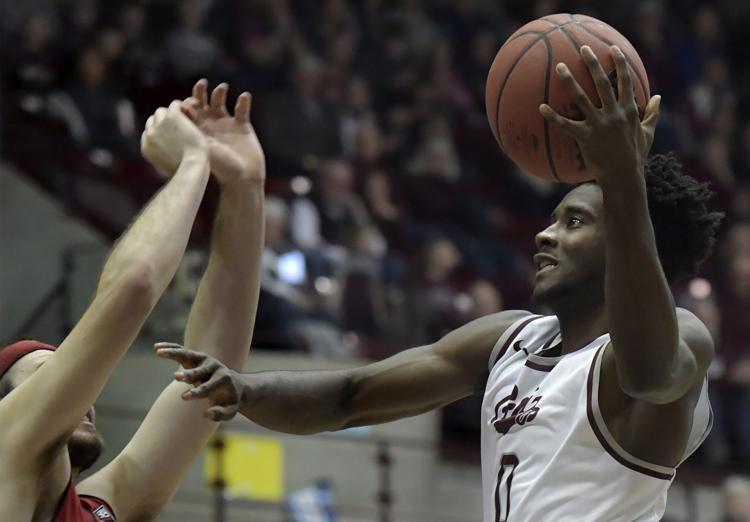 Griz vs Eastern-12-tm.jpg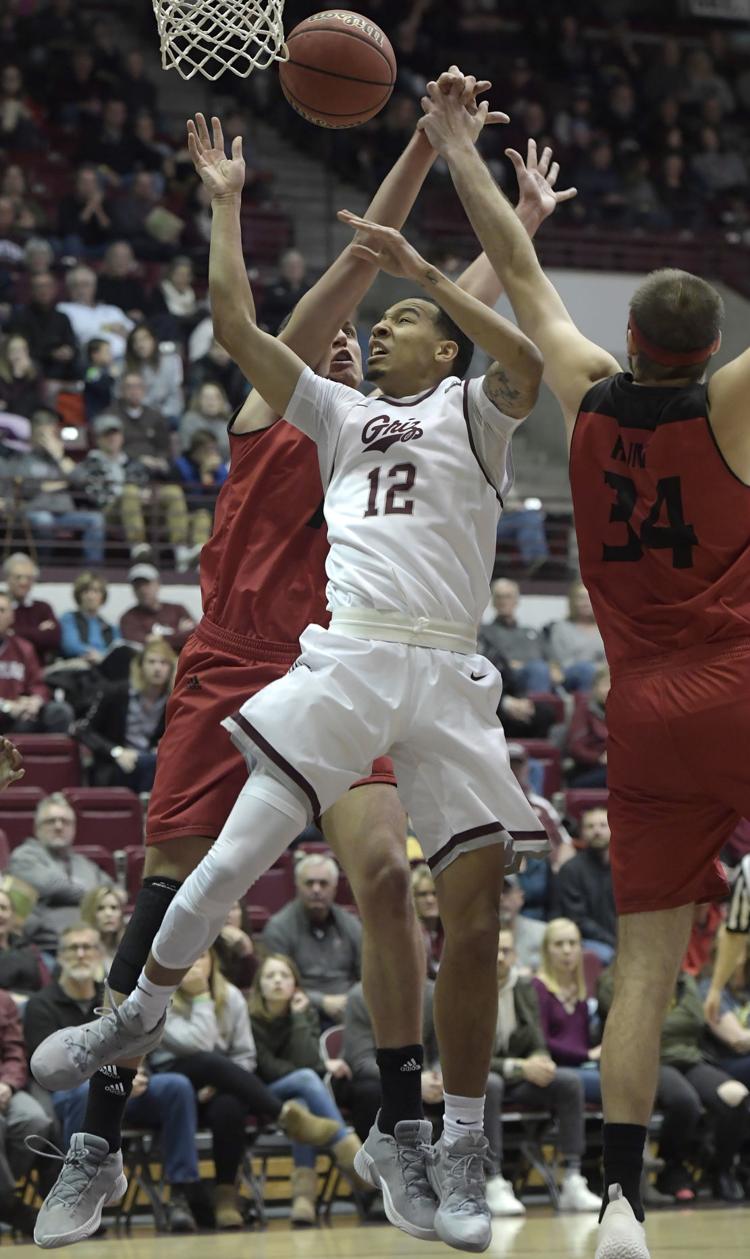 Griz vs Eastern-13-tm.jpg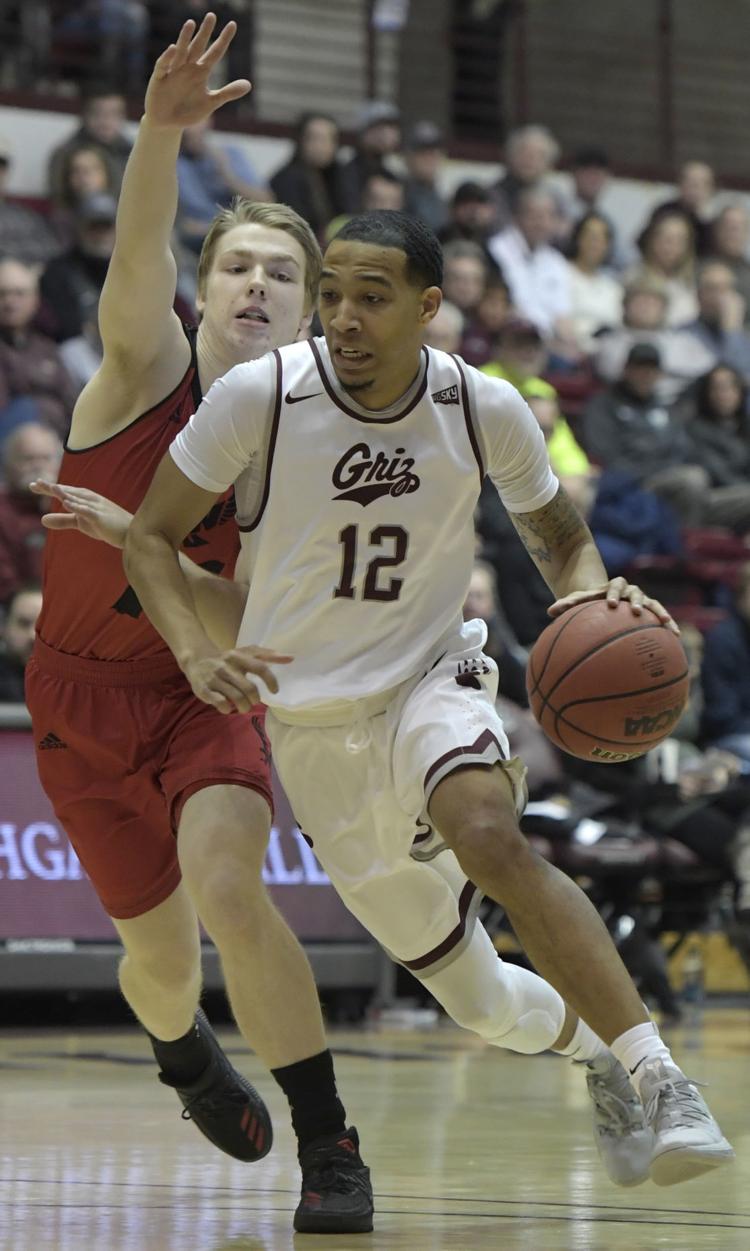 Griz vs Eastern-14-tm.jpg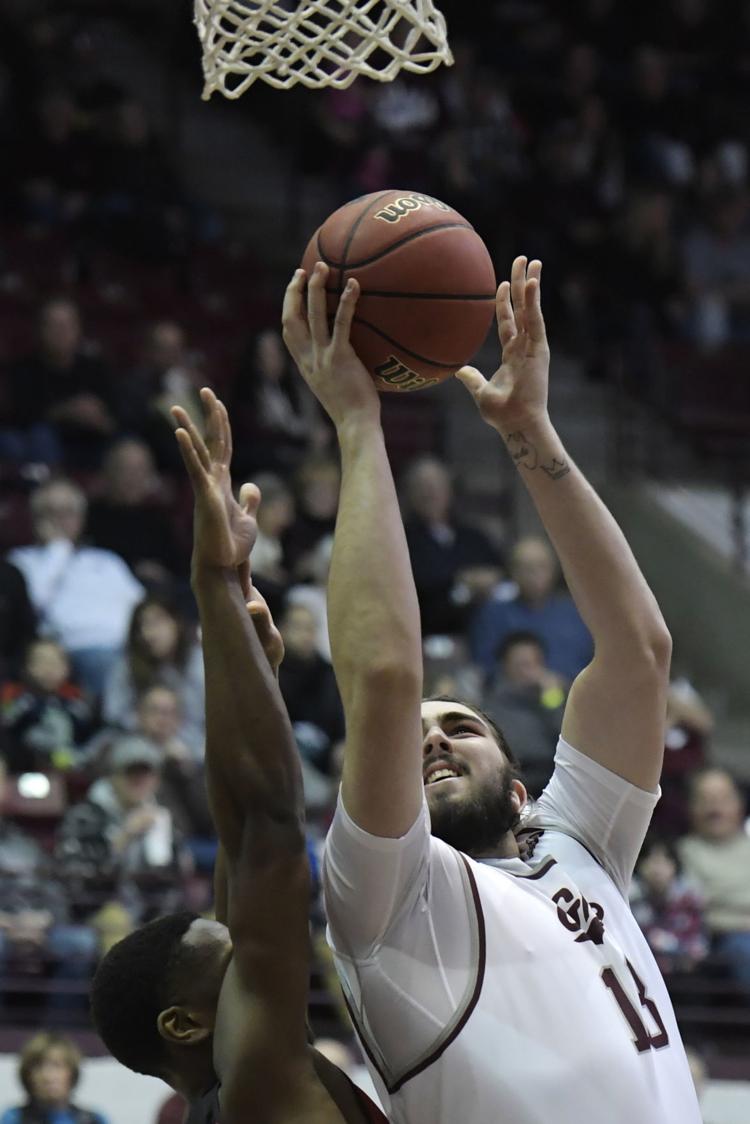 Griz vs Eastern-15-tm.jpg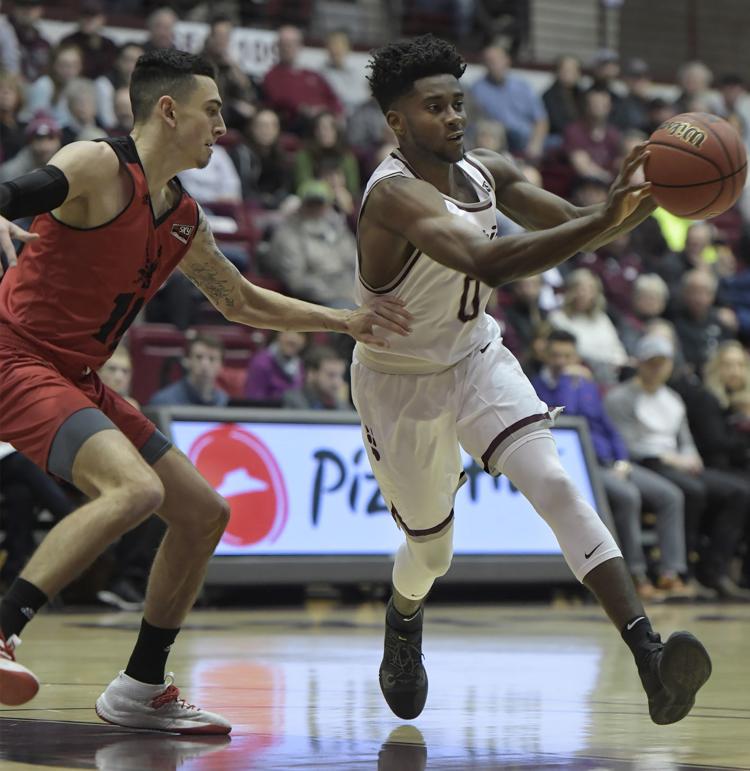 Griz vs Eastern-16-tm.jpg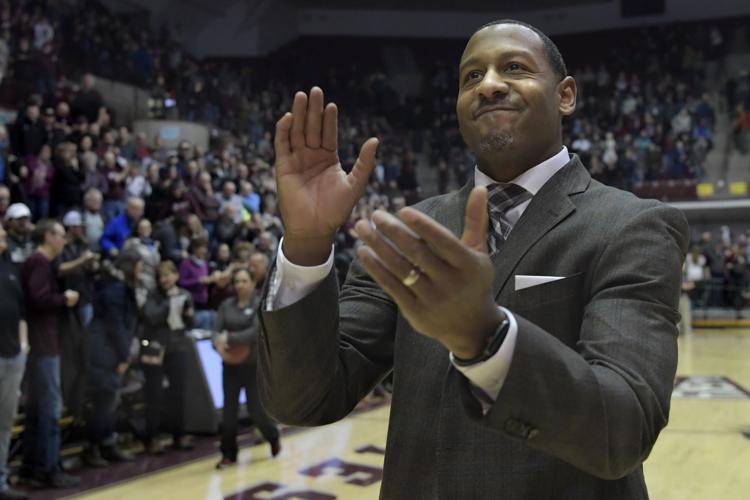 Griz vs Eastern-17-tm.JPG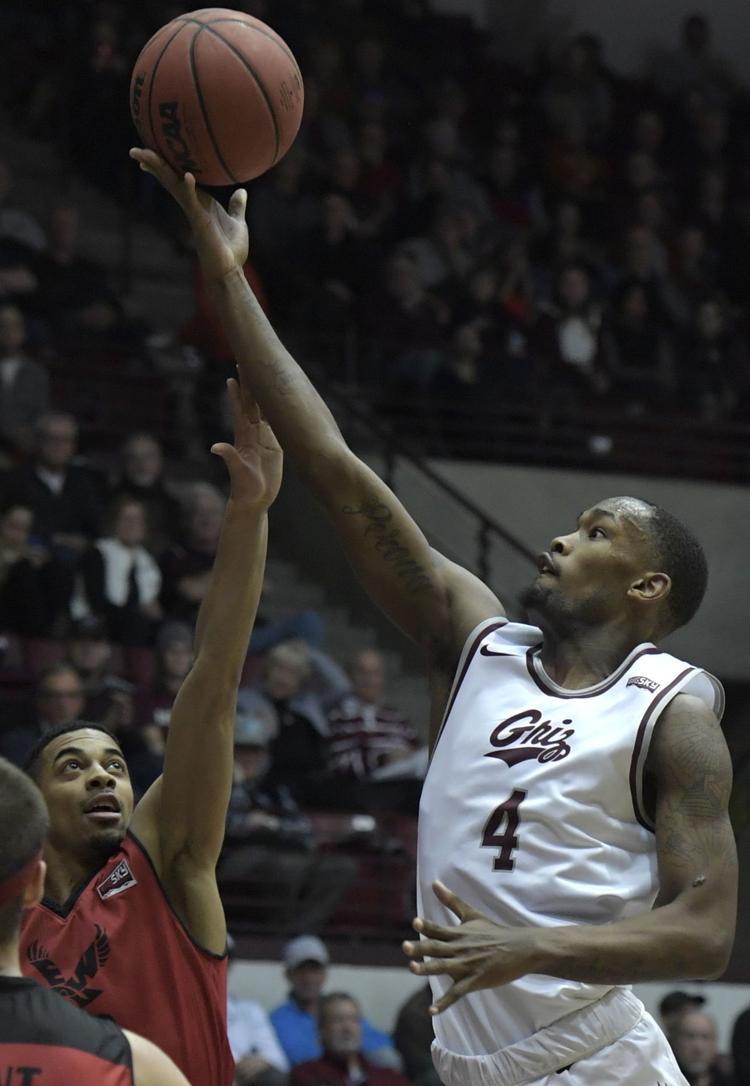 Griz vs Eastern-18-tm.JPG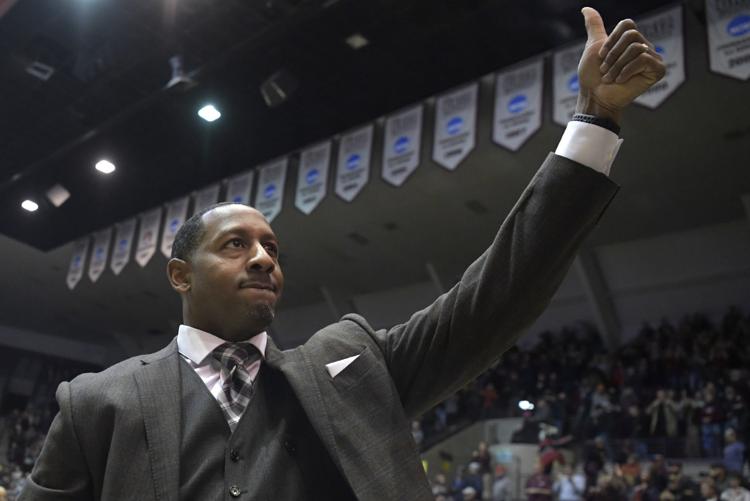 Griz vs Eastern-19-tm.JPG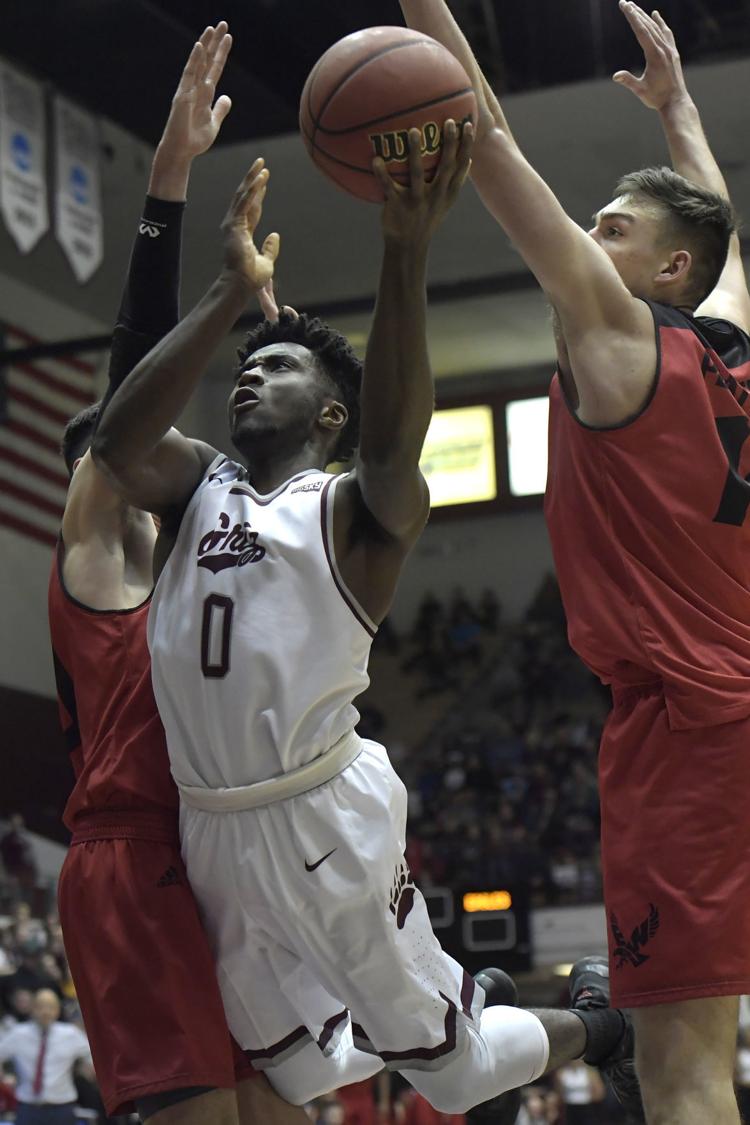 Griz vs Eastern-20-tm.JPG