BUTTE — Heading into his ninth season as Montana Tech football's head coach, Chuck Morrell has seen plenty of talented recruiting classes.
With that in mind, his 2019 group, Morrell said, might just be one of his best — especially on the in-state front. The Orediggers officially added 26 student-athletes from Montana and 14 from Idaho, Wyoming, Washington, Nevada and California via a Wednesday afternoon press release.
It's a broad class, one which lists nine players as athletes (meaning there's a variety of places they could end up), five offensive linemen, four defensive lineman, four linebackers, four quarterbacks, three defensive backs and one each of offensive/defensive lineman, linebacker/tight end, tight end, running back and long snapper.
That's certainly not set in stone — especially for the players who come in with credentials in multiple positions — but it's a starting point to look at what players Tech was going after.
"Year in and year out our No. 1 mission is balance," Morrell said to 406mtsports.com on Wednesday afternoon. "We want to make sure we can gain the services of quality players at multiple positions. We try to make sure that on any given year we're not exclusively focusing on one position because over the long haul we want to have balanced classes, so I think that's No. 1.
"First balance, the second thing is mental toughness … something we evaluate consistently, is this going to be a young man that's going to fit into our culture."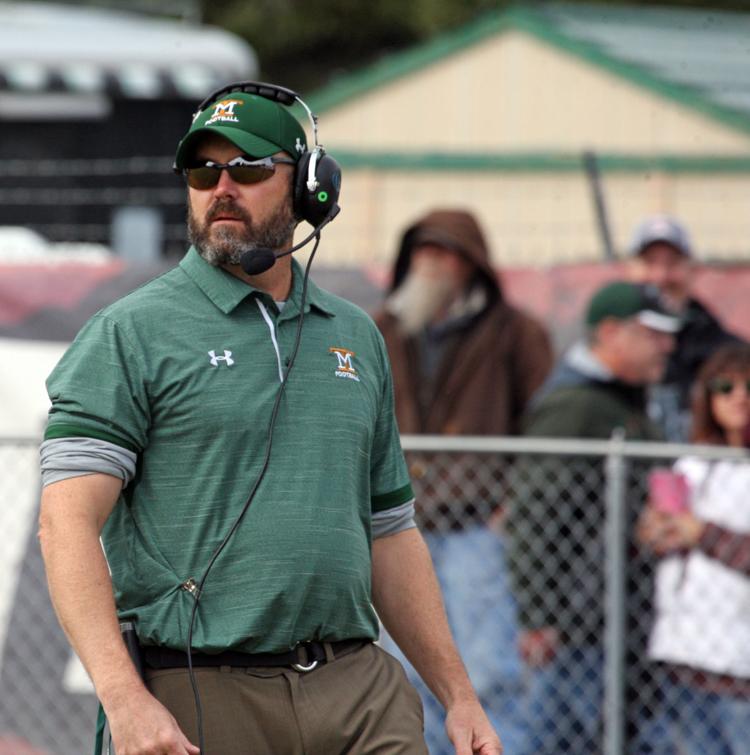 The Orediggers lost 13 seniors off last year's squad and were hit especially hard at the defensive line and linebacker position. There's a few skill players in there, as well as some backups, but the trenches were certainly a place Tech was looking to fill some gaps in.
They're certainly bringing in some heft and 6-foot-5, 235 Greencreek, Idaho product Spencer Schumacher is one to keep an eye on. The Orediggers have had some success with tall defensive linemen over the past few seasons (e.g. Cam Nissen, Chance Hansen) and Schumacher is much in the same mold.
"(Schumacher) played 8-man football in Idaho and actually was an all-conference, all-state quarterback at the 8-man level and also a very successful defensive lineman," Morrell said. "Certainly he's got a frame on him and we've been able to work with him over a number of camps here."
Morrell also brought up Helena Capital's Alaric Greil as a player with plenty of potential. The 6-foot-3, 240 pound defensive lineman was selected all-state three times at the defensive end spot for the Bruins and holds the school record for most sacks in a game.
"On a year in, year out basis we're always focused on our fronts," Morrell said. "That's something that's very evident in the Frontier Conference is that you've got to have a very confident group up front to be successful.
The Kalispell connection
Undoubtedly one of the best recruits to come in this class is Kalispell Flathead running back Blake Counts.
He set the Montana all-class single-season record for most rushing yards in a season with 2,588 this past year. For his work, Counts was named the Montana State Offensive Player of the Year as well as the USA Today All-Montana Offensive Player of the Year. Also a first team all-state and all-conference, he'll play in both the East-West Shrine game and the Badlands Bowl.
There's a long history of excellent running backs at Montana Tech and Counts could very well be the next standout.
"We wanted to make sure we were staying strong in the running back department," Morrell said. "The offenses that we've run since I've got here have always been a featured back … certainly something we're going to emphasize is our run game."
Counts will reunite with prep head coach Kyle Samson, who was announced as the Orediggers next offensive coordinator on Jan. 3 of this year. The running back committed two days later.
Counts will also get to play alongside Jaden MacNeil, who is coming to the Orediggers from Flathead. First team all-state and all-conference his junior year as a safety, he was named first team all-state as a quarterback this past season.
Montana Tech has found some success recruiting the area in the past, but Counts and MacNeil could be the start of a trend.
"That's been a primary recruiting area for us for a long time," Morrell said. "And now we'll only continue to enhance that with having Kyle (Samson) here and the relationships we've built throughout the state."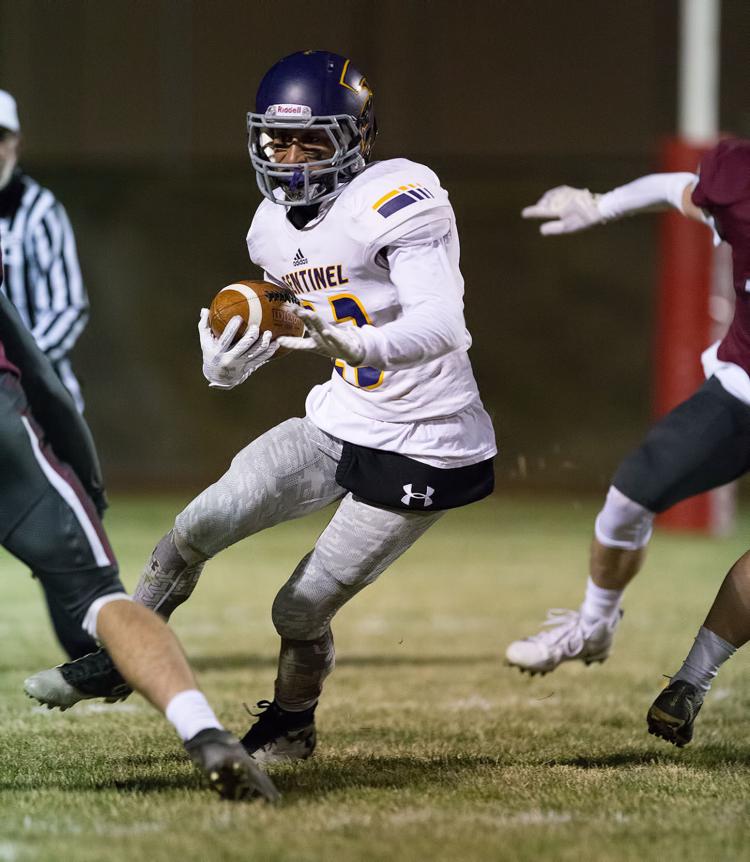 A quartet of quarterbacks
With four freshman quarterbacks joining the Orediggers next season, the competition at the spot could be tougher than ever.
Four different players threw passes for Tech last season with Jet Campbell finishing out the season. It's not known if all four will return to the Orediggers next season, but with the plethora of quarterbacks now on the roster, there's a decent chance that at least a few of them will switch positions.
A name to watch out of the freshmen? Boise, Idaho (Borah High School) product Jake Standlee. He threw for 5,196 yards, 46 passing touchdowns and had 393 completions — each one of those is a school record.
Morrell also threw out the names of Mitch Norslien (Lewistown) and Cade Wyant (Rocklin, California) as potential names to watch.
"Certainly a focus in this class this year was to bring in a couple quarterbacks," Morrell said. "Jake's (Standlee) got a great release, very strong arm, great decision maker overall. There's no doubt he has a chance to be a threat."
He added: "There's certainly a number of guys in that group that will have a chance to compete and win playing time."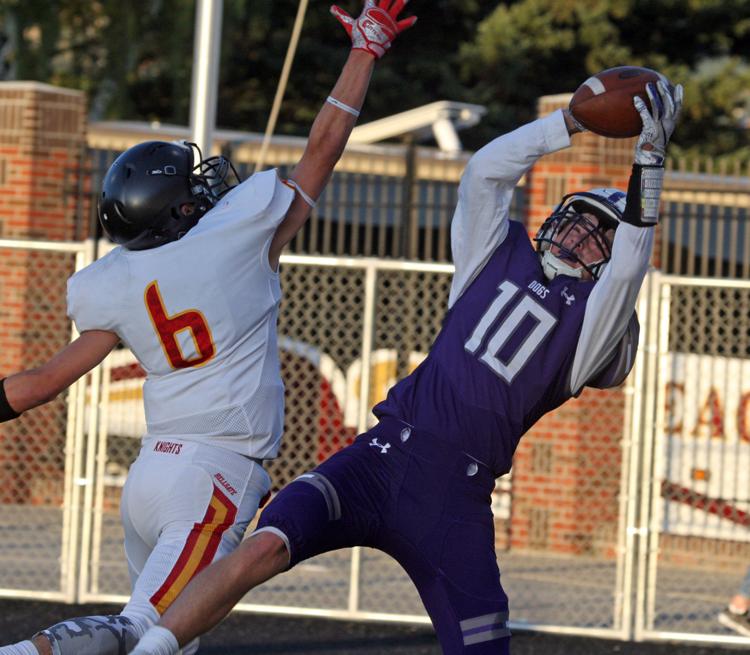 Butte connections
Morrell signed three players from Butte and Butte Central, while adding another with previous connections to Montana Tech.
Clay Fisher and Seth Gardner played for the Maroons, while Kale McCarthy is a Butte High product. Kyle Torgerson (Great Falls High) has a brother, Kody, who was a redshirt freshman last year for the Orediggers. Torgerson's cousin, Zack Torgerson, was a true freshman running back a season ago.
McCarthy is an especially interesting prospect and an extremely productive player for Butte head coach Arie Grey.
"He's a tough, hard-nosed player who's going to develop into a really good all-around football player," Morrell said. "When we look for the profile of a Tech guy, he certainly fits that."
Final thoughts
Overall, this was a valuable class for Morrell to sign and contains a number of players who could really turn into something special.
Montana Tech seems to be in a good place, recruiting wise, at the moment and this class is simply affirmation of that trend. The in-state crop of players was talented across the board and the Orediggers really seemed to get a lot of the guys they wanted.
Morrell mentioned there could be one or two more players signed to the class, but this seems to be the bulk of the 2019 class.