GREAT FALLS — There might not be a deeper position group in the Frontier Conference heading into the 2019 season than the Montana Tech secondary.
In his 23 years of coaching the defensive backs, even Montana Tech head coach Chuck Morrell might have a first this year.
"I've had some incredible kids that have played for me over the years, you know elite level All-Americans, guys like that," Morrell said of his defensive backs at Frontier Conference Media Day. "Right now I look at our depth chart board and I'm very confident in about 10 guys. I don't think I've ever been able to say that."
Running a dynamic defense with lots of substitutions and tons of defensive backs, that depth has always been necessary. But through strong recruiting and development — along with a handful of key transfers — the Orediggers have built a truly elite unit.
At cornerback, Damaree Morris is a returning all-conference player while Matthew Drake, Naoki Harmer and Jake Orvis all made an impact of varying degrees on defense as well. Any of the latter three also have the ability to start and with the return of Mike Delaney from injury, that's another body to throw into the mix as well.
Morris ranked in the top five of the Frontier in passes defended with 14 in nine games and added an interception as well. Harmer (12 passes defended) and safety Justin May (five, with three interceptions) were not far behind.
The duo of May and Tucker Rauthe have become one of the premier two-man safety units in the league. Rauthe was second on the team in tackles with 63 while May was third with 51 and 2.5 of those were for loss.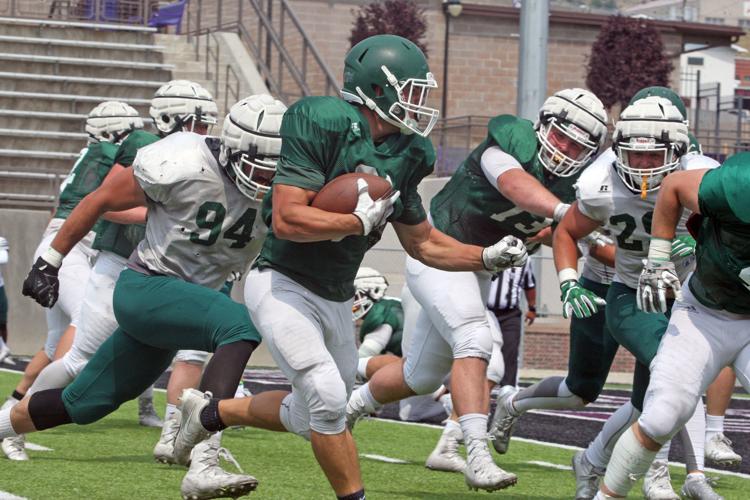 Teddy Croft and Tanner Chase will also have a chance to add themselves to the rotation, as will several players who redshirted in 2018.
"A year ago it was all new faces, practically and we're returning everybody, that's something that's exciting to me," Morrell said. "They're a heckuva group."
Finishing 5-5 last season, Montana Tech knows it is capable of quite a bit more. The Orediggers fielded one of the best defensive units in the Frontier Conference a year ago and that was in large part anchored by its secondary along with its linebackers.
Tech loses a defensive stalwart in Connor Wines — an outside linebacker that Morrell said was one of the best he's ever been around — and that loss cannot be understated. Along with Wines, Tech will be without the vast majority of its defensive line unit, a veteran group that helped make life tough on opposing league offenses.
Opponents completed only 48.9 percent of their pass attempts against the Orediggers, which was the best mark in the league. Tech allowed 26.9 points and 374.1 yards per game, with both stats sitting in the middle of the conference rankings.
The Orediggers also had the best fourth-down defense in the league and Frontier teams converted just 58-of-161 third-downs.
Those are mostly winning numbers, though Morrell almost assuredly would like to see the points and yards allowed to take a bit of a dive. With a revamped (and healthy) offense under first-year coordinator Kyle Samson, there is a lot of potential for the team up on the hill in Butte.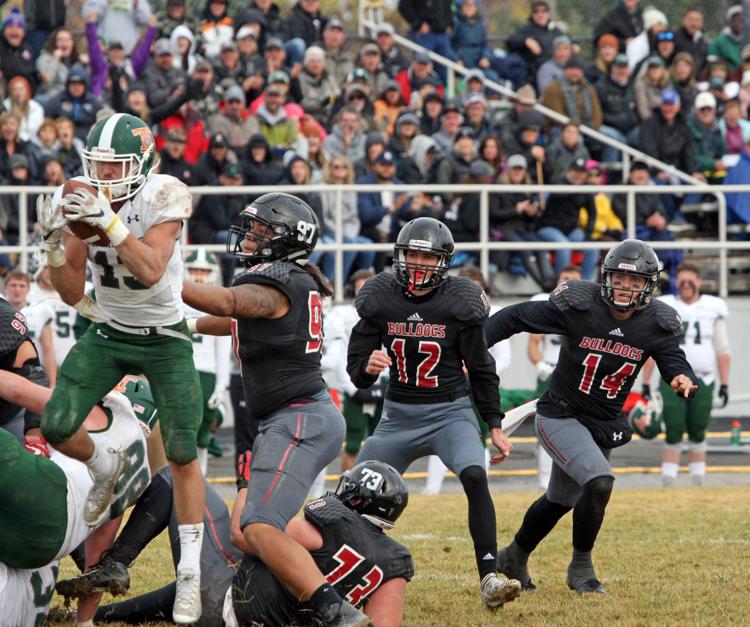 Montana Tech has its eyes on the conference title once again, but they know it is a long time until the middle of November.
"We do have some extremely talented football players. I could ramble on about a number of our guys that are at the very top of their positions in the conference but you've also got to get a little fortunate too," Morrell said. "Being a little bit lucky in terms of injuries and position groups that stay healthy are a big key to you being successful throughout the entire season."
Winning close games will be key — Tech was 3-1 in one-possession contests last year — as will figuring out the quarterback spot, a place is where there is still an open competition.
Returning star running back Jed Fike helps too, but like last season there could still be a lot of pressure on the defense to make plays. It just might be up to the defensive backs to help swing a couple of critical games.
"I'm extremely confident in the (secondary) back there," Morrell said. "They've got to carry the weight of not only the defense, but the team."