BUTTE — The first day of padded football is always exciting for a team and Montana Tech's Wednesday afternoon practice at Alumni Coliseum was no different.
It was, after all, the first time they've been able to hit since Nov. 10, 2018 when they upset Rocky Mountain College in the last season's finale to finish with a 5-5 record. The players — and coaches — were more than happy to be out on a fairly nice afternoon in Butte.
"It's nice to get out and actually run plays instead of just kind of walking through and talking stuff," linebacker Jacob Clarke said. "It's going to be real good to get out on the field and fly around."
Coming off a winter condition period that Oredigger head coach Chuck Morrell called the best they've ever had, there are again serious expectations for Tech. Weightlifting records were broken and several veteran players said they felt many of the freshman and sophomores are being assimilated into the team quickly.
For the team, these are signs that good things are coming.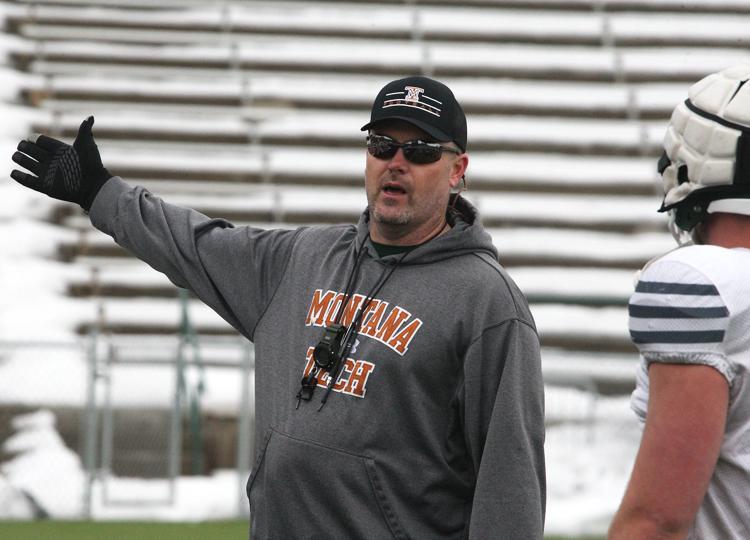 "After last year, we didn't reach where we didn't want to reach where we wanted to be goal wise, team wise," safety Tucker Rauthe said. "I'm excited, we've had some young guys step into some really important roles and we've got a lot of veteran guys coming back. So as a team, it's really exciting."
Hitting massive peaks and low valleys last season, the 2018 Oredigger football season was a roller coaster. Tech used four different quarterbacks as injuries took their toll and a ferocious defense helped keep the team together.
An overtime loss against College of Idaho and a late collapse against Montana Western were two of the lowest points last season, while wins against Southern Oregon and Frontier Conference champion Rocky Mountain were the highlights.
"We're shooting for the top, that's our goal," senior offensive lineman Grant Benz said. "I mean I think we have the ability to do it … you know last year, was a .500 season and a lot of people might say that's an alright season, but to us that's just not good enough.
"We set our goals really high and what's the point of setting goals if you don't set them high?"
While the Orediggers did lose quite a bit of production along its defensive front and one of the best wide receivers to lace their cleats up in the Frontier Conference, the squad actually brings back quite a bit of talent. The defensive secondary will be impressive, the offensive line should be able to replace its key pieces and, of course, all-star running back Jed Fike remains in the backfield at the head of a deep running back group.
There's also an extremely strong freshman class that hasn't even hit campus yet as well as a number of redshirts who are itching to get on the field.
"There's a ton of good guys out there," Morrell said. "I mean we're early in practice, it'll give us a chance to get those guys that redshirted for us a year ago to get out on the field and give us a chance to evaluate them and I love spring ball, it's an opportunity for us to really teach and that's what I really enjoy about coaching."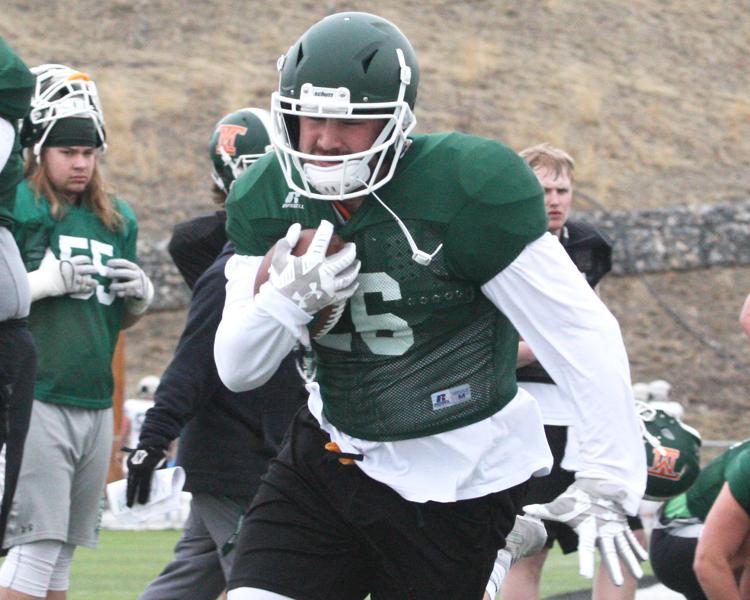 Tech will have 13 more practices during the spring session, as the team officially started on Monday. Family Day, as well as the Digger Athletics Auction will be held on April 13 with spring football ending seven days later.
But that's still a bit away. Right now, Tech is just focused on getting back into football.
"Just being back on the field is just an exciting moment, it's always that way, full of energy and just ready to go," Rauthe said. "I'm really excited to see where we can lead our team this year."
NOTES: The auction will start at 5 p.m. in the HPER Complex that weekend, though the silent auction is expected to start earlier … The scrimmage on April 13 starts at 1 p.m. and is open to the public … With BJ Campbell leaving the program for a different job, the strength and conditioning coordinator is still a spot Tech is working on filling … Quarterback Jet Campbell took most of the first-team reps, but Morrell mentioned Brandon Battle as another player that could contend.