DILLON — A day after securing one of the most significant victories in the history of Montana Western athletics, the Bulldogs' women's basketball team kept the party rolling from Billings back to Dillon.
After making stops at schools in Big Timber and Twin Bridges to let local students share in their celebration, the Bulldogs arrived in their hometown to a cloudless Wednesday afternoon and a celebratory atmosphere.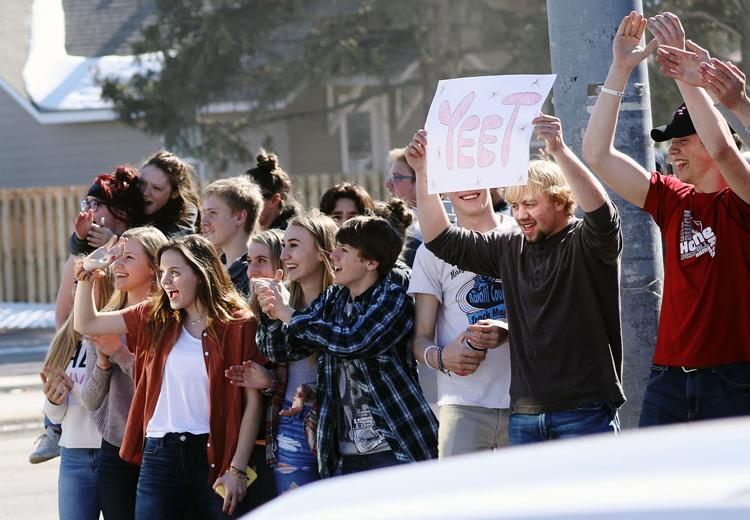 Their team bus was met by a sizeable contingent of emergency vehicles who escorted them through town — sirens blaring to announce their arrival — as fans clutching red and black balloons and a pack of Dillon High students lined the sidewalks back to campus.
Once back at their home venue, the Bulldogs were met by hundreds of people packed into Keltz Arena, eager to greet the newly-crowned champions.
A hero's welcome for a heroic effort.
"It's still unreal," said senior Britt Cooper. "We're trying to live it up and celebrate but I don't think it's hit us yet."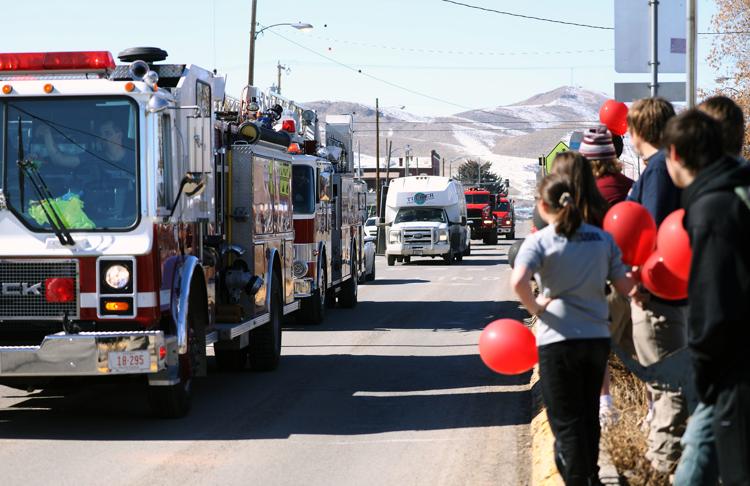 Less than 24 hours earlier at Rimrock Auto Arena at Metra Park, Western stepped into the NAIA Division I Women's championship game for the first time in program history. The Bulldogs found themselves pitted against the Oklahoma City University Stars, a team gunning for its 10th national title and already the owner of four championships this decade.
On the biggest of stages and under the brightest of lights, Western never flinched.
The Bulldogs led by double-digits for most of the game, battering OCU to the final tune of a 75-59 victory while cementing the 2018-19 Western women's basketball squad into Montana sports lore.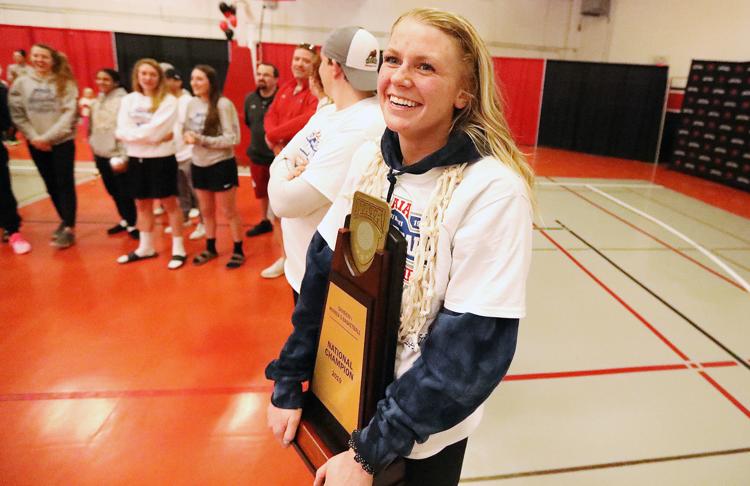 Standing before the homecoming crowd on Wednesday — after watching his team and members of Western's football team circle up and sing a round of a Bulldogs' spirit song — seventh-year head coach Lindsay Woolley thanked the legions of Western supporters who made the trek to Billings and provided his team with a home-court feel hundreds of miles from Dillon.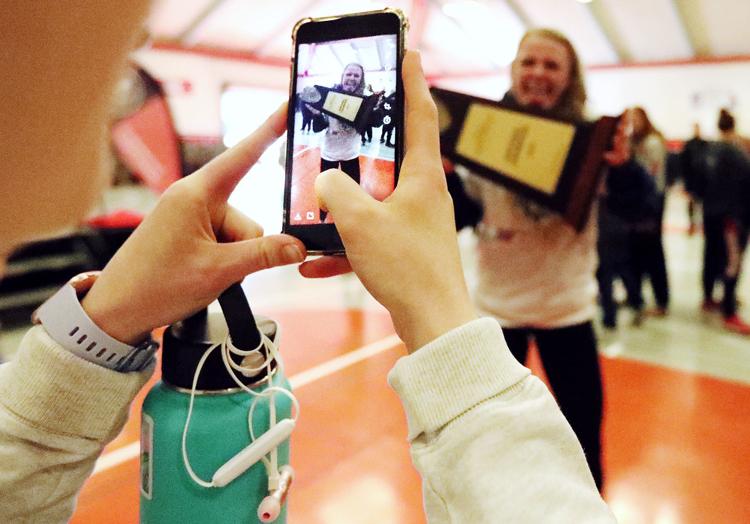 "We had a great crowd," Woolley said. "I don't know how many of you were there, but it was an awesome experience."
Later on he reflected on the past week in which his team completed a yearlong journey from disappointment at last season's semifinal exit to emerging as national champions.
"It was hard to close my eyes last night, just thinking about the gamut of games and some of them are hard to remember," said Woolley, who was also kept up late into the night returning a deluge of congratulatory text messages. "Five games in seven days is a lot of basketball. But it was so much fun."
His team's success also earned Woolley a personal accolade as he was named NAIA coach of the year following the Bulldogs claiming the title.
He gave all the credit back to his players.
"Obviously it's just a byproduct of what they've done," he said. "For them to go out and perform like that, it was special."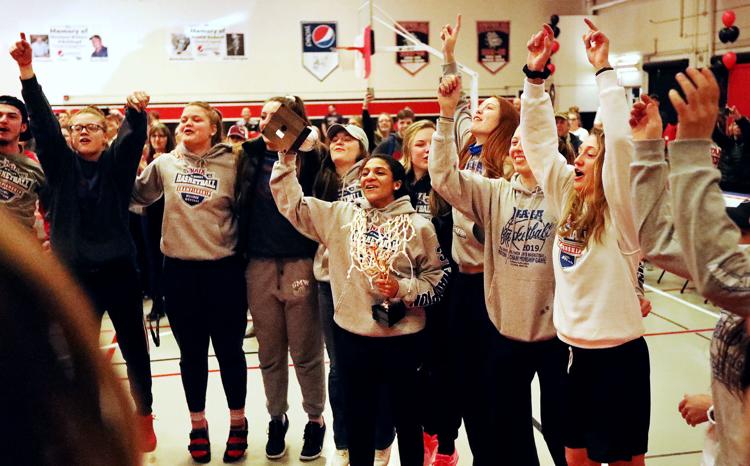 For Cooper, the full weight of Western's accomplishment perhaps hasn't settled in yet but she had little trouble conveying what it meant to her.
"It means the world," Cooper said. "I love my teammates so it's amazing that I got to experience it with them. I wouldn't want another group of people."
Among that group is stalwart point guard Brianna King, who pieced together consecutive 37-point plus performances to put a bow on her storied legacy with Western to go along with a pair of NAIA Player of the Year awards and championship MVP honors in her final game.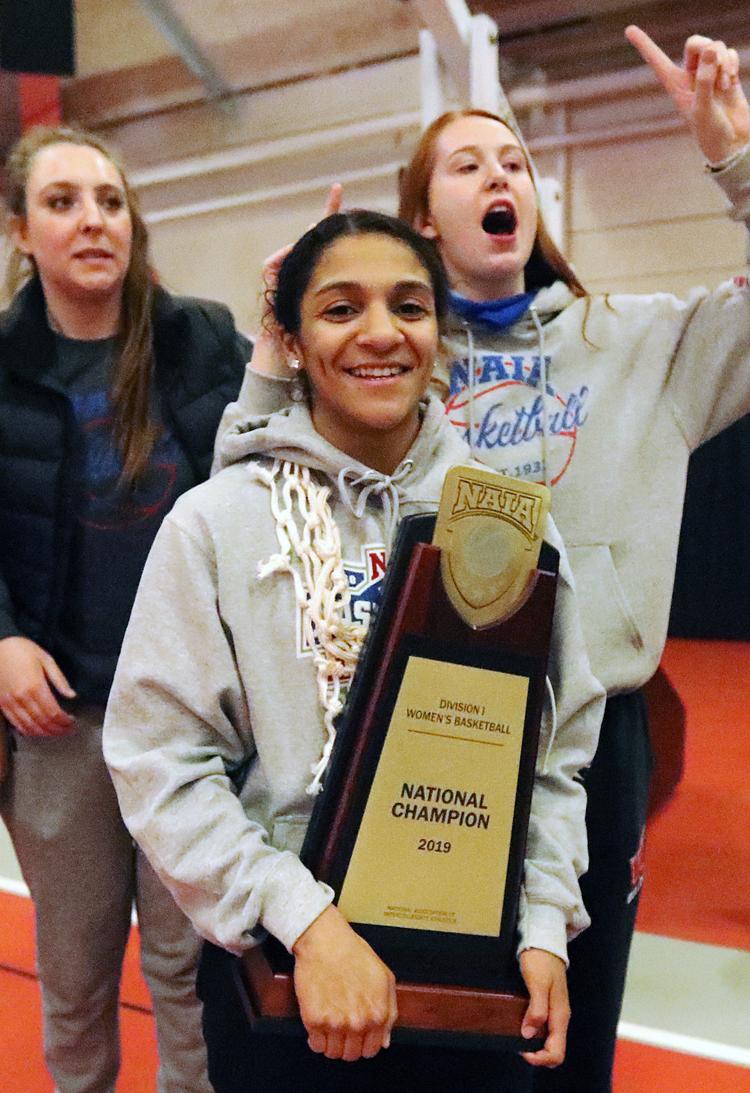 It's a lot to absorb, and King said she's still trying to soak it all in.
"Unreal," King, with the championship net draped around her shoulders, said. "It's crazy and just exciting. I'm just enjoying the moment right now."
The stakes couldn't have been any higher on Tuesday evening, and King and the Bulldogs headed into the championship fray with an all-in mentality that paid off in spades.
"We knew we had a real shot," King said. "It was our last game so we were just going to go out there and give it everything we had. I was going to play my hardest for my team. We all wanted it."
The euphoria of victory may have still enveloped Western, but Woolley was able to recognize that what his team has forged this season is a memory that will last a lifetime.
"It's something that we're never going to forget," he said.