DILLON — Just about 800 feet from Straugh Gymnasium lives one of the best basketball players ever to come through Montana.
Bri King apologizes about five times that the apartment she shares with fellow Montana Western basketball player Tori Anderson is a bit messy, but really it isn't. She's just returned from the funeral of her grandmother in Spokane on the eve of the Bulldogs heading to the NAIA national tournament in Billings, where they're slotted as one of four No. 1 seeds.
Her room, in the style of every college dorm room, is neat. A collection of baseball hats hangs from hooks near the ceiling and basketball shoes are stashed in her closet.
The space screams Bri King, who is shy, quiet, friendly and intelligent. It also screams basketball player, from the PlayStation 4 gaming system in the corner of her room with an NBA game next to it to the orange and black balls in a pile on her floor.
And that makes sense, because when asked, she'll tell you just how much the sport has meant to her.
"Everything," King said. "The world. It's been my outlet, it's been my home, it's been my everything."
***
Well before she was a first-team All-American guard on one of the best NAIA teams in the country, she was something of a trick shot specialist.
There is an old YouTube video posted in 2013 called, 'Brianna King best basketball player in Spokane' in which she shoots the ball from the roof of her house to a hoop set up on the side of a street.
It only took five tries to hit the wild shot, which she says is one among many.
"I was always doing crazy shots," King said, laughing a bit at the memory. "I'd go stand in my neighbor's yard and shoot hook shots and so one day I had the idea to turn the hoop around and shoot off the roof."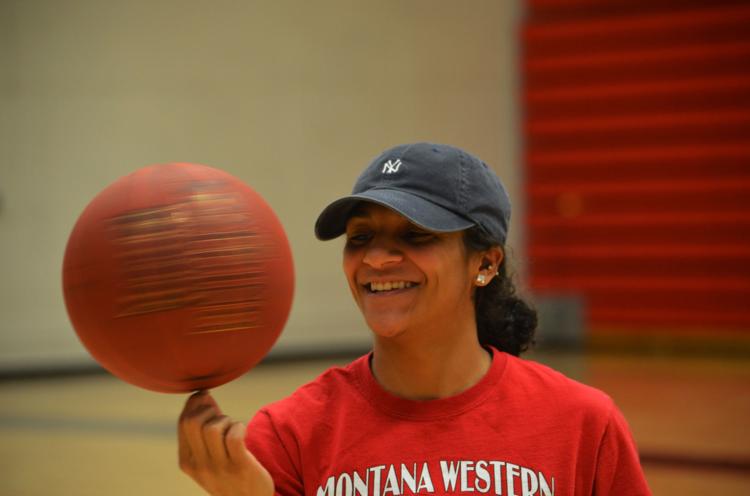 The video is impressive, but King has perhaps been even more so on the court. She started playing early in her hometown of Spokane, Washington, at a YMCA. She even played for two years on the AAU circuit, but quit because she didn't like some of the girls and it got a bit intense for her.
So, always carrying around a ball in her arm, she played pickup games with her friends and at local parks. It wasn't long before the eventual 5-foot-5 guard turned into a bona fide star at North Central High School and earned notice from colleges.
Grades, though, were an issue. They prevented some of the bigger schools to give her a look.
"It was mostly other stuff going on, it's just kind of hard to fully apply myself to school and like to have to worry about everything else that I had to worry about," King said. "And so, I guess I just really didn't have the ideal home life, so sometimes it was really hard to focus on school."
King mentions several times that her mom, Heidi, is a single mother and raised four kids by herself on a tight budget. Brianna and her twin sister, Brittney, were the youngest and as any parent of twins will say, it's a tough thing to do.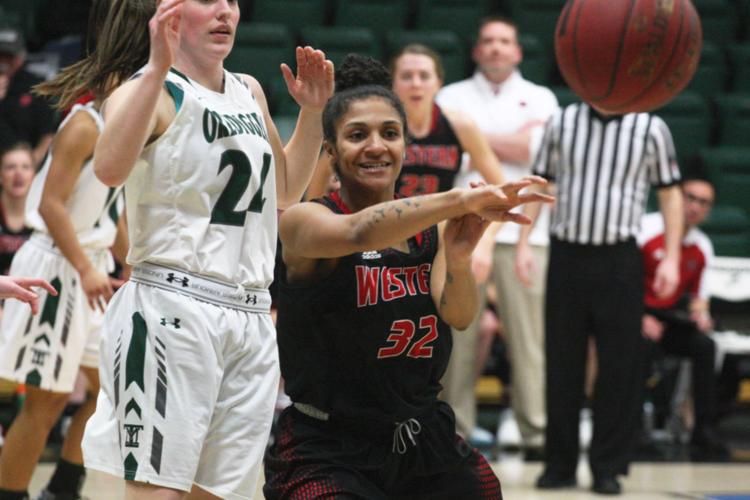 But the family made it work and soon King had the opportunity to play at Spokane Falls Community College and eventually at Western. She credits a lot of that to her mother.
"She's amazing," King said. "Superwoman … she'd do anything for us and is definitely my biggest fan. She made it to all my games in Spokane, she never missed a game. Even if she was sick, or anything, she was always at the game and she's just my number one supporter.
"I wouldn't be here without her."
As King's career evolved, Montana Western head coach Lindsay Woolley began to notice. Woolley and assistant coach Tony Nakashima — who did much of the early recruiting — had long known about King but weren't sure they could attract her to Dillon. The minute King hit the floor for Spokane Falls, she started to put up impressive numbers and interest swelled.
In fact, as a sophomore she scored a tournament and school-record 46 points in a quarterfinal win over Bellevue in the 2016-17 Northwest Athletic Conference tournament quarterfinals.
"We brought her in for a visit like the week after their NWAC Championships," Woolley said. "We knew that it was going to be tough to get her because, 'A', she was a good player and 'B', like grade-wise, it was going to be really close whether she could get eligible."
To get to Dillon, she had to take 11 credits of summer school classes. She got two A's and a B.
The day King received her grades, she texted Woolley. He was ecstatic and told her to get to Montana as soon as possible. King's grades were finalized on a Wednesday and Western started school the next week.
For her, it was a relief.
"It kind of felt like my future was on the line, you know," King said. "If I didn't pass those classes, I wasn't going to be able to play anywhere."
***
For somebody raised in the city, life in Dillon has been an adjustment.
She still remembers what was going through her head when she first drove down Interstate 15 and saw the area she'd be residing for the next two years.
"First thought was, huh, I'm in the country now," King said. "That was probably my very first thought … nothing really around here, no trees, nothing really."
A non-assuming person, King has fit into both the team and the town well. She's already made lifelong friends since coming to Montana and on the court she's been spectacular.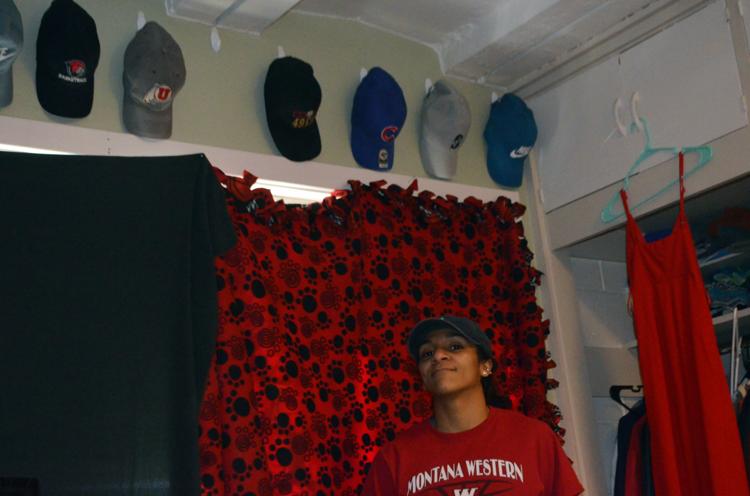 Mostly a driving point guard early on, she credits her high school and junior college coaches for help developing her shot, which today is simply deadly and often requires opposing teams to send several defenders after her. There's a smooth athletic fluidity to her game and she's one of the quickest guards in the Frontier Conference.
She isn't, as Woolley will say, a 'rah-rah' type of player and lets her game speak for itself. She's remained humble about her success.
"When I'm on the court, I'm just trying to give my best performance for my teammates," King said. "I'm a firm believer in sportsmanship and I don't go out there and act like I'm better than everybody, I just go out there and play my best."
Between her JUCO and NAIA careers, King has tallied 2,564 points. In her first two games against NAIA competition — Dickinson State and St. Thomas (Florida) — she scored a combined 54 points.
Spokane Falls won its first NWAC title since 1984 her sophomore season and Western's record with King is 52-13. The Bulldogs made the NAIA tournament the first year she was on campus, advancing to the semifinals — the furthest Western has ever gone.
King started all 36 games her freshman year, leading the conference in scoring with 19.2 points per game and was a first-team All-American as well as Frontier Conference player of the year.
In Montana Western's NAIA quarterfinal game against Menlo College, she scored a school-record 40 points.
"When it matters, she's usually pretty good," Woolley said. "To me, that's the mark of a kid that thinks about the game the right way … you can't coach that. You either have kids that perform or kids that shrink.
"She's a kid that performs."
***
The best basketball player in the Frontier Conference thought about not suiting up for Montana Western this season.
In September, her mother was involved in a car accident while coming to Dillon to pick her up. King's nieces were in the car and weren't injured, which she said is nothing short of a miracle.
Her mom was critically injured and ended up losing an arm. A GoFundMe set up by King has reached near $2,500 to help offset the financial strain of her recovery.
At that point, basketball was the last thing on her mind, but Heidi insisted her daughter return.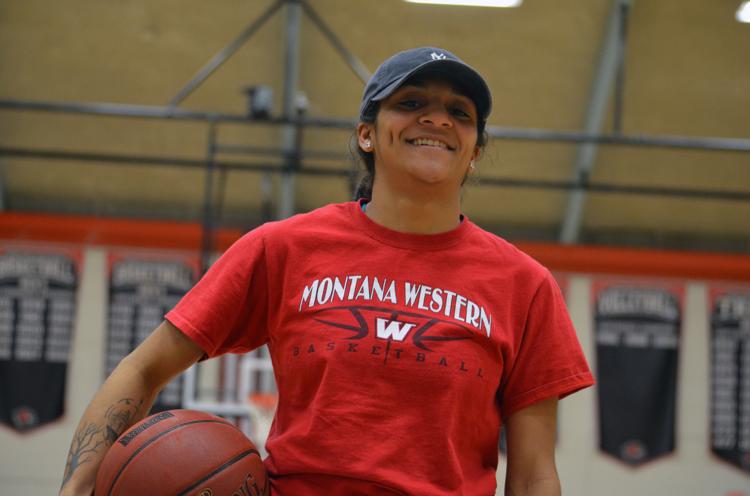 "She wouldn't have had it even if I would have told her, 'Hey mom, I'm coming home to help out,"' King said. "She already told me, 'You're going to go back to school, finish the season, finish school.' So that's what she would want me to do and I knew it. But in the back of my mind, of course I wanted to go help her out, because it's been really hard for her."
She's close to finishing her mother's wishes on both. King's final college games start Wednesday and the tournament runs through March 19, should the Bulldogs make it to the national championship.
As for school, she's nearing the end of a health and human performance degree with the goal of becoming an occupational therapist. She'll have to come back next year to finish, but she's OK with that. King also wants to pursue a basketball career overseas and plans to use the time to work on her game.
But first comes an important piece of paper, one that will travel with her long past the time she spent in the small apartment a short walk from Straugh Gymnasium.
"This year I've gotten invites to a couple of the EuroLeague camps, but I'm not going to do it this year," King said. "I need to finish school anyways. My first focus is finishing and getting a degree."