BUTTE — A year and a little over a month ago, disaster struck the Dillon basketball team — or, more specifically, forward Michael Haverfield.
In December of 2017 during a game against Livingston, he fell hard to floor after a layup and snapped his right wrist. The one he shoots with. His injured wrist derailed the then-defending state champions, who didn't get the chance to repeat at the state tournament. They made a push at divisionals, but were ousted by Browning in a Western A loser-out game.
It would have been a tough pill to swallow regardless, but for Haverfield, still recovering on the bench, it hurt even more.
Now a senior, he's got one more shot to get to state.
"It's a lot more fun than just sitting there watching, you know," Haverfield said. "Way more fun actually being out there with my friends and doing what I love."
After winning its first round game against Stevensville, the Beavers fell to Butte Central in an intense Southwest A contest which moved them to the consolation bracket. Dillon was able to cruise by Corvallis to assure them a spot in the Western A before topping Frenchtown to take the district's third seed at divisionals.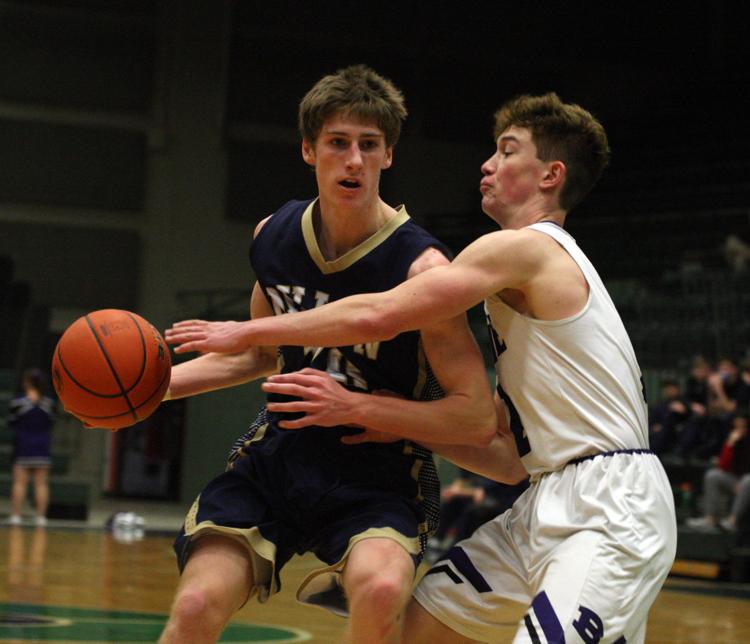 Haverfield was brilliant over the course of the tournament, hitting 25-of-45 shots and scoring 69 total points. He had just four turnovers and averaged 17.3 points in around 25 minutes during the four games.
More than anything, though, he was just happy to be on the court.
"(My senior year) has meant a lot and it's been fun with all these guys," Haverfield said. "It's been a ride for sure."
When he's on the floor, Haverfield plays with a cool grace that only comes from years of practicing his craft. Terry Thomas, his coach, lights up when asked about how much work Haverfield's put into basketball.
Standing 6-foot-4 with a fairly wiry build, he's an inside-outside scorer with a deft touch around the rim. He has a clean stroke on his perimeter shots and impressive footwork to go with it. When Haverfield passes, he's crisp and rarely throws the ball away.
The senior is just an impressive all-around player and it shows up in every aspect of what he does.
"He's worked very, very hard to get good at the game," Thomas said. "He's an unselfish individual and his game shows it … he's a perfect teammate and a perfect leader for our program."
Whether Haverfield's high school basketball career comes to a close next week in Hamilton at the Western A Divisional tournament or in Great Falls at state, he'll be remembered as an elite talent at Dillon.
Though, to be fair, the community won't have to go very far to see him continue his career. He'll play at Montana Western along with his brother, Tanner, who as a redshirt freshman has started 20 games this year for head coach Mike Larsen.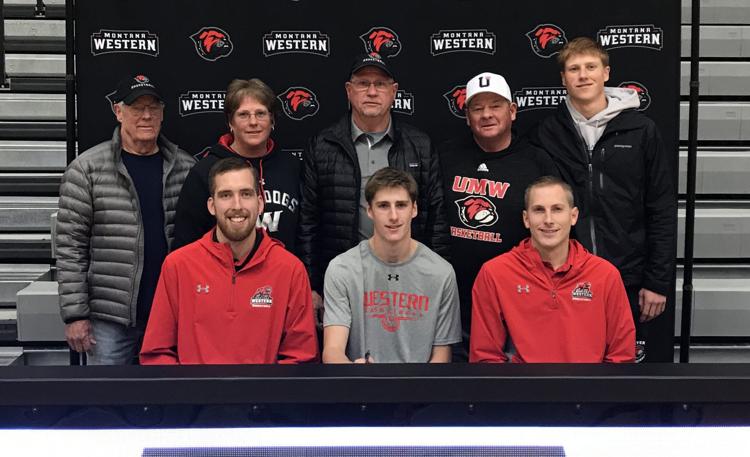 Haverfield (the younger) might redshirt next season, but that's not set in stone. But barring something strange, both Haverfield's will likely step on Straugh Gymnasium floor as Bulldogs at the same time in the next few years.
And for two boys who gave everything they had to the Beaverhead County High School basketball program, that'll mean quite a bit.
"It's so much fun to have kids be able to advance in different programs you have and then go on and play in college," Thomas said. "To be able to enjoy watching them play at the next level and getting the chance to share it with them is pretty special for us in our town."