MISSOULA — Perched atop the stairs of a house that looks out over Missoula is a special kind of tree. The "ski tree" is decorated by medals and racing bibs with the occasional pair of goggles nestled among its branches as the lights twinkle. Each year the decorations grow as siblings Darian and Thomas Stevens add to their accolades.
"I love skiing and I don't want to quit. Competing can be super stressful, but in the end everyone just does it because they love it," said Darian Stevens seated in her childhood home with a slight goggle tan line evidenced on her cheeks.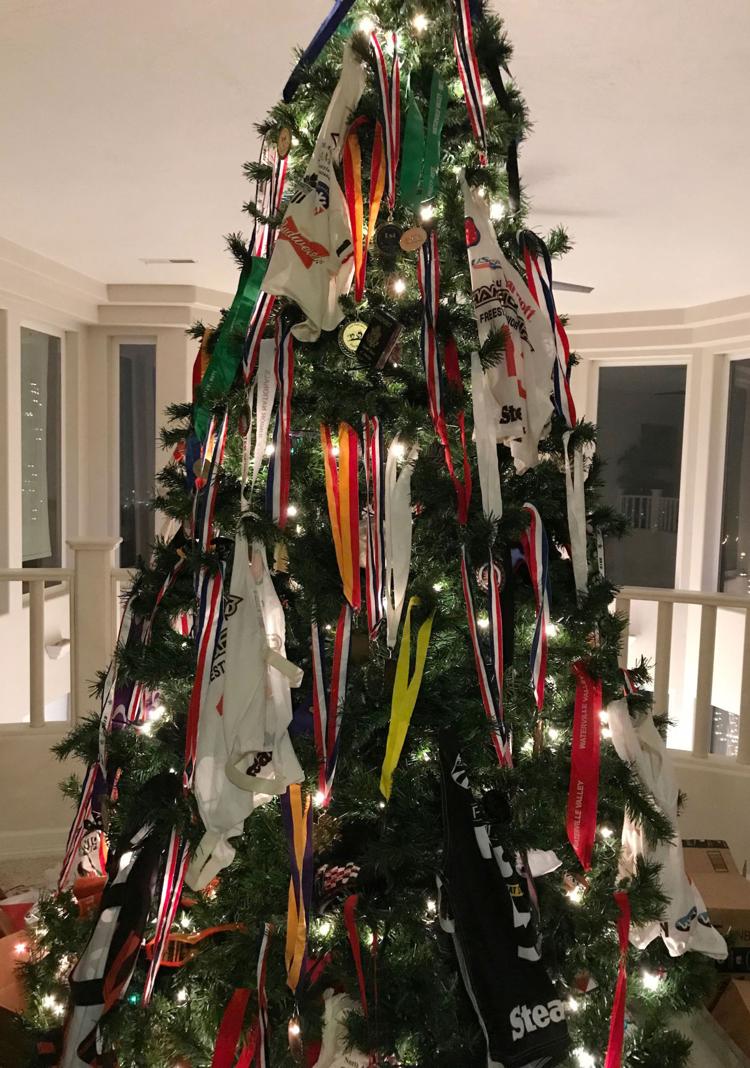 A year removed from her comeback from knee surgery, Stevens is poised to make a run at her lifelong dream – going to the Olympics.
"The Olympics are the pinnacle of any sport," said the admittedly competitive Stevens.
Stevens competes in slopestyle skiing, a type of freesking where skiers navigate a course of rails and jumps and try to do the best combination of tricks. Like halfpipe, it is a judged event, not timed. Unlike sports like track and field or swimming which hold time trials to determine their representatives to the Olympics, slopestyle skiing holds a series of five qualifying events to determine their team.
But it wasn't always a guarantee Stevens would be here. She tore her ACL in February of 2015 which forced her to sit out a year and a half, but she was determined to make a comeback.
"I think you really learn how much you love skiing when you can't physically do it," said the 21-year-old brunette. "I really think it makes you think twice about taking skiing for granted and just being stoked on physically being able to ski."
In December of 2016, she returned to competition and won an event in Switzerland, a trip her mom accompanied her on since she was still too young to rent a car and which she had to rush back from to take finals at Westminster College. But the win made her eligible to compete in the first Olympic qualifying event in February 2017. She placed fifth overall.
This summer she was named to the United States Ski & Snowboard Association's Freesking Pro slopestyle team after being part of the Rookie team previously.
Then a month ago at Dew Tour, the second qualifying event, she placed seventh, but was the second American.
"I feel good. I just have to keep skiing consistently," Stevens said.
Stevens will have a few more events to prove herself to the selection committee January 11-14, 2018 at the Aspen Grand Prix (technically two events are scheduled) and January 18-21 at the Mammoth Grand Prix.
If she is named to the Olympic team, Stevens would compete February 17, 2018 in Pyeongchang, South Korea.
"Women's freesking has come a really long way in the last four years since the last Olympics," said Stevens noting how everyone has improved since the inaugural event and that any number of competitors have potential to medal this time around.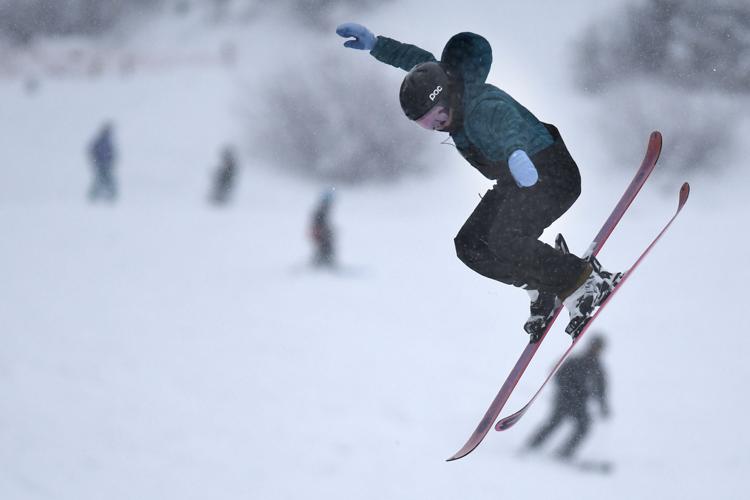 But Stevens originally began her competitive career in another part of freeskiing -- moguls skiing -- which she did until she was 15 with the Missoula Freestyle Team.
"If I grew up skiing park and just didn't know how to ski, that would be a really big bummer so it's good that I learned to ski and in such a cool place (as Snowbowl) with a bunch of really nice terrain," said Stevens.
However, the freedom and spontaneous nature of slopestyle drew her in until she convinced her parents to allow her to pursue it full-time.
That led to a month-long training camp in Colorado which led to spending winters in Park City, Utah to eventually moving there full-time when she was 17 and finishing her high school diploma at the Winter Sports School. She graduated in November 2014 while the rest of her high school classmates at Sentinel High graduated in June 2015.
"It was a really good thing for me as a skier and as a person," said Stevens.
Everything seemed to be lining up just right for Stevens in the run-up to the inaugural Olympic slopestyle event. She'd just graduated, was living in Park City and training with both her friends and teammates, and was one of the top American performers in her sport.
"But the whole Olympic team is definitely trickier," said Stevens. "I mean, my friend beat me out for my spot last time, but you know life goes on. So you just kind of have to be a good teammate, but do what you need to do essentially."
Because of those experiences, Stevens is taking a measured approach to this year's run-up to the Olympics.
"I think for me it's mostly just trying to stay calm mostly and ski how I know how to ski and not let the whole big Olympic thing get in my head," Stevens said.
She still has three competitions to earn her chance, either by earning a spot on the podium during at least two of the remaining three events, or by placing among the top Americans and thus earning a selection to the team by the coaches.
"Going to the Olympics has been a dream of mine since I could remember really so I think just going would be really great, especially since last time I missed it by such a small margin, so just knowing I got picked to go on the team would be enough for me," said Stevens. "Obviously I would want to do well, but I would be so happy just to be a part of it more than anything I think."