Guide to the 2018 Class AA State Basketball Tournament
March 8-10, 2018
Rimrock Auto Arena at MetraPark, Billings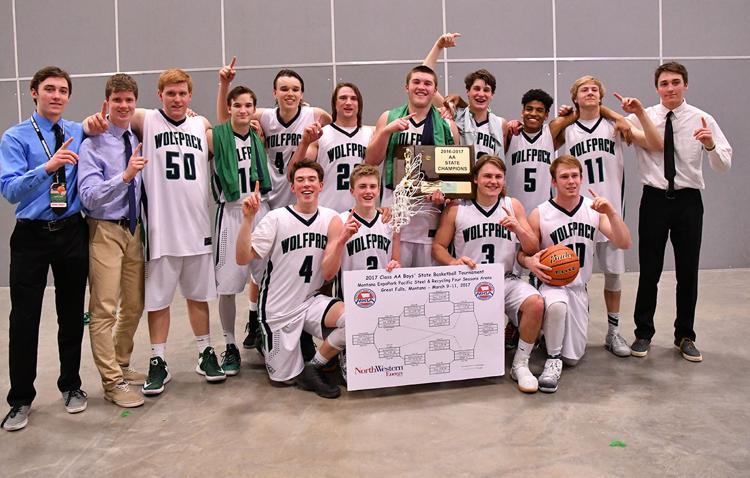 Overview: The Class AA combined tournament will get underway at the Rimrock Auto Arena at MetraPark in Billings on Thursday to decide a champion in the final weekend of high school basketball. Eight teams will compete for the title including last year's champion Kalispell Glacier.
---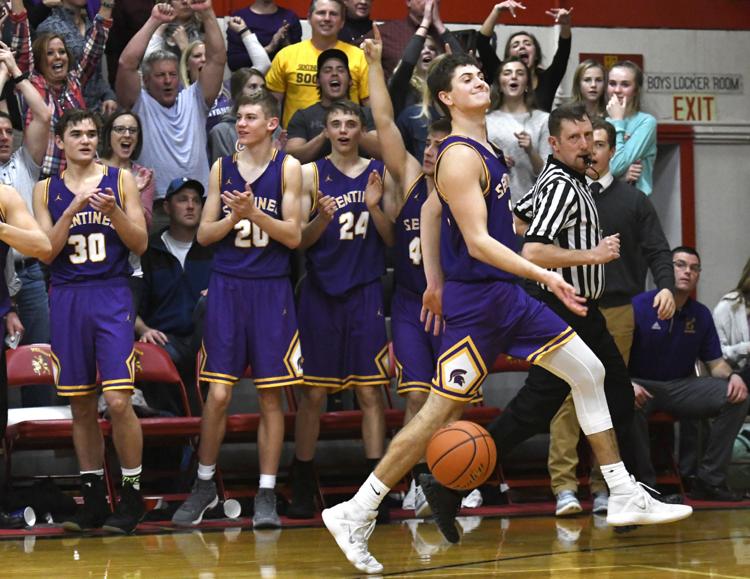 Western AA
Missoula Sentinel enters the season as the No. 1 seed from the Western AA. The Spartans, led by Carroll College commit and AA scoring leader Sam Beighle, defeated Missoula Hellgate to win the divisional and won eight of their last nine games. The Spartans open against Billings Senior, one of just two teams to beat Sentinel this season. 
Other qualifiers: Kalispell Glacier won its first Class AA boys basketball title last year but enters this year's contest as the No. 4 seed from the Western AA. After losing only two games last year the Wolfpack endured more of a roller coaster of a year. Missoula Hellgate has won 11 of its last 13, only losing to crosstown rival Sentinel. After going 5-13 during the regular season, the Helena Bengals went 3-1 at the divisional tournament to quailfy for state. 
---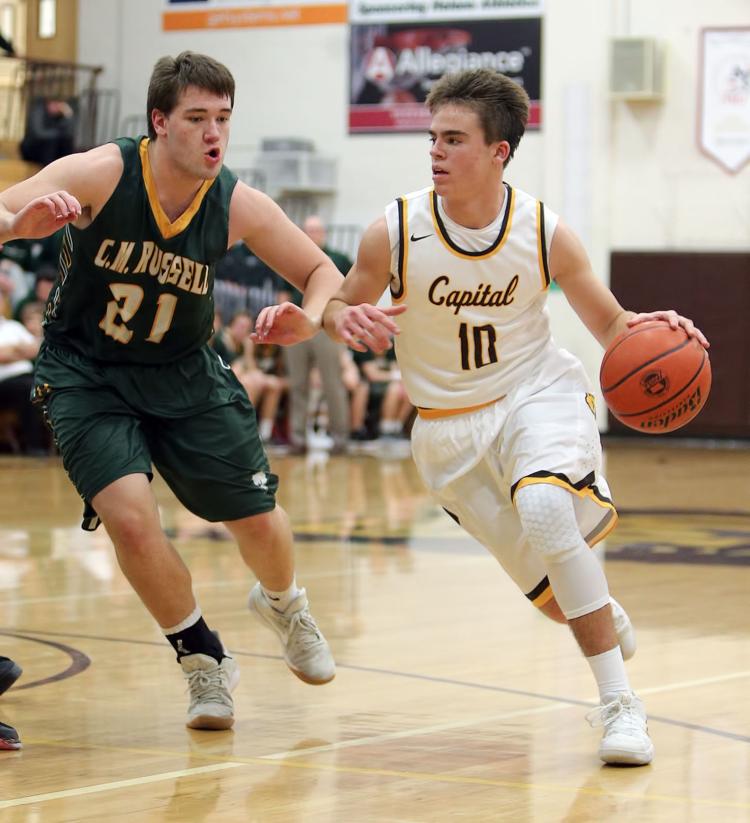 Eastern AA
Great Falls CMR enters as the No. 1 seed and makes its state tournament reappearance for the first time since 2014. Garrison Rothwell, Sam Vining and Jake Olsen have led the Rustlers' three-headed attack against opposing teams to assert themselves back as contenders to the AA title. CMR won 11 of its last 13, stumbled and lost two in a row to end the regular season before defeating Bozeman to claim the Eastern AA title.
Other qualifiers: Bozeman is the two-time State AA runner-up. Led by University of Montana commit Mack Anderson and a plethora of athletic guards, the Hawks are looking to take that final step. Great Falls has fared well after losing two-time Gatorade Player of the Year Brendan Howard to graduation. The Bison have been almost as dominant as their crosstown rival this season, winning six of their last eight and going 3-1 at the divisional. Billings Senior returns to the tournament for the first time since 2012. The Broncs began 2017-18 season hot at 7-2, suffered a five-game losing streak but finished the year winning five of their last eight.
---
LIVE BRACKET
---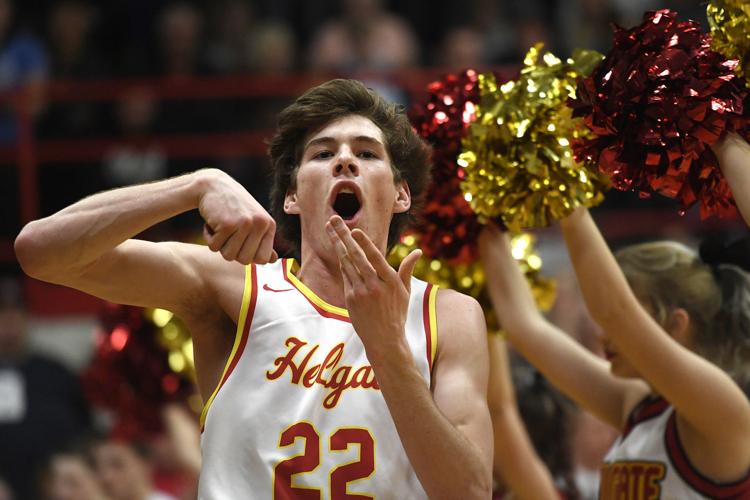 Fun Fact:
Since Billings West failed to make the state tournament this year, Missoula Hellgate now holds the longest active streak for state tournament appearances at eight. Great Falls comes in second with seven. The Golden Bears had made the state tournament for 15 straight years, last missing in 2002. 
---
Returners:
Missoula Hellgate (16-5), Great Falls (17-5), Bozeman (13-8), Kalispell Glacier  (10-12), Missoula Sentinel (17-3)
Newcomers:
Great Falls CMR (16-4), Helena (8-14), Billings Senior (12-10)
---
Overview
Well, if the return to a divisional tournament this season was meant to get your top-8 teams to the state tournament, last weekend's games did their job. The teams with the best eight records will be jostling to try and take the title away from defending champion Helena.
---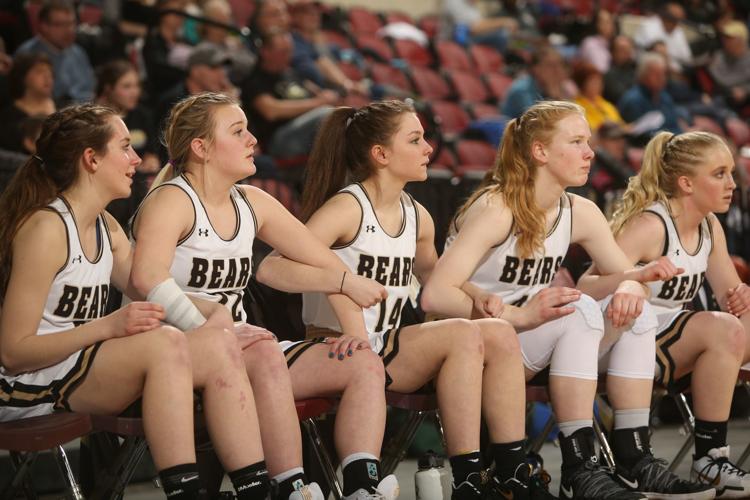 Eastern AA
Billings West (18-2) enters state with the designation of being the classification's hottest team after winning the Eastern AA. The Golden Bears have won their last 12 games, though five of their last six wins have been by seven or fewer points. They boast the state's best 3-point shooter in Shayla Montague, who's connected on 54 percent (37 for 69).
Other qualifiers: Billings Senior (17-4) has yet to win a state title, but the Broncs, who finished third a year ago, have had their best season in some time. Montana State commit Kola Bad Bear averages a state-best 17.3 points per game. Great Falls CMR (13-9) has been without a title since 1986, while Bozeman (10-12) last won in 2016. The records of both teams are deceiving as both are capable of knocking off a higher seed.
---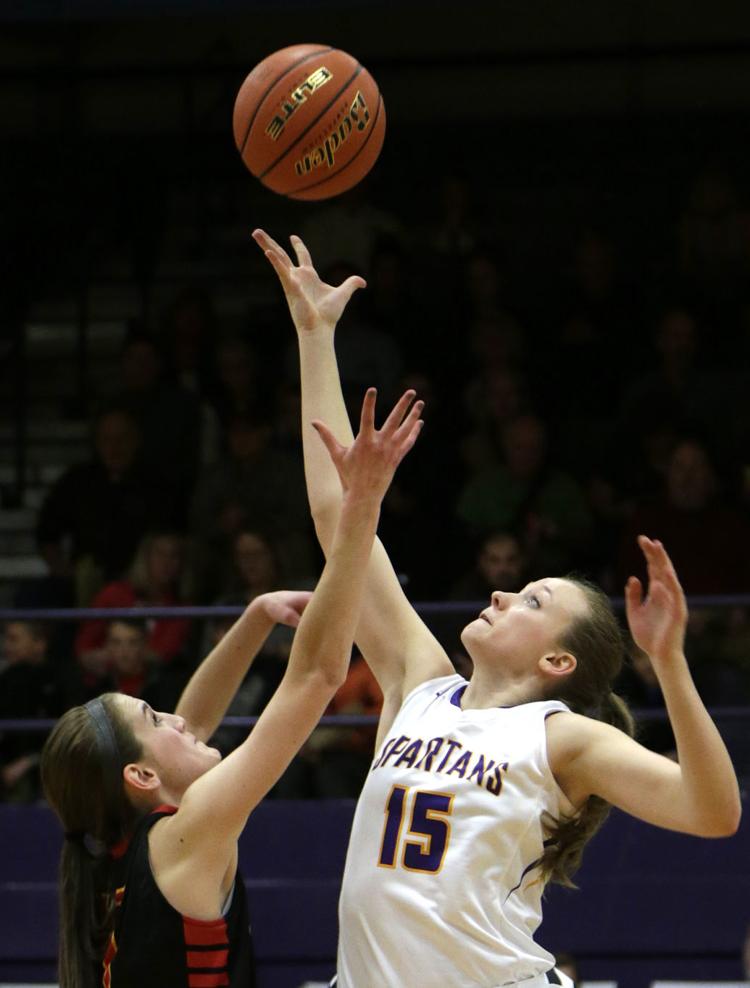 Western AA
Missoula Sentinel (17-3) recovered from rare back-to-back losses to Helena and Kalispell Glacier near the end of the regular season to win the divisional last weekend with an overtime win over the Bengals. Sentinel is the top-scoring team in the state, averaging 57.7 points per game, and will open its tourney against Bozeman, which handed the Spartans a five-overtime loss earlier this year.
Other qualifiers: Defending champion Helena (18-3) features the only player in AA who averages a double-double. Montana-bound Jamie Pickens, a 6-foot-2 junior, averages 15.4 points and 12.6 rebounds per game. Helena Capital (18-4) is at state for the 11th time in 12 seasons under coach Bill Pilgeram and plays the stingiest defense, giving up just 34 points per game. Kalispell Glacier (13-9) already has a win against the Western AA's top seed. Can the Wolfpack grab the upset again against the Eastern AA's top seed in the first round?
---
LIVE BRACKET
---
Fun Fact: All eight teams in the field made the tournament last season.
The field: Billings West (18-2), Billings Senior (17-4), Bozeman (10-12), Great Falls CMR (13-9), Helena (18-3), Helena Capital (18-4), Missoula Sentinel (17-3), Kalispell Glacier (13-9)