BILLINGS — Perhaps the most remarkable part of the Big Timber boys basketball team's breakthrough season is the dominance.
The Sheepherders, who are No. 2 in the latest 406mtsports.com Class B rankings, have won all 16 of their games so far this season. They've prevailed by an average margin of 22.9 points. They won two contests by single-digit points totals — 70-62 at No. 8 Fairfield on Dec. 7 and 44-42 against No. 7 Three Forks on Dec. 15. Big Timber hasn't faced Fairfield again, but it played at Three Forks on Jan. 17… and won 81-60.
"They've played better than expected," Big Timber coach Dan Smart said of his players. "I knew we'd win a lot of games. … I thought maybe we'd have 2-3 losses by now."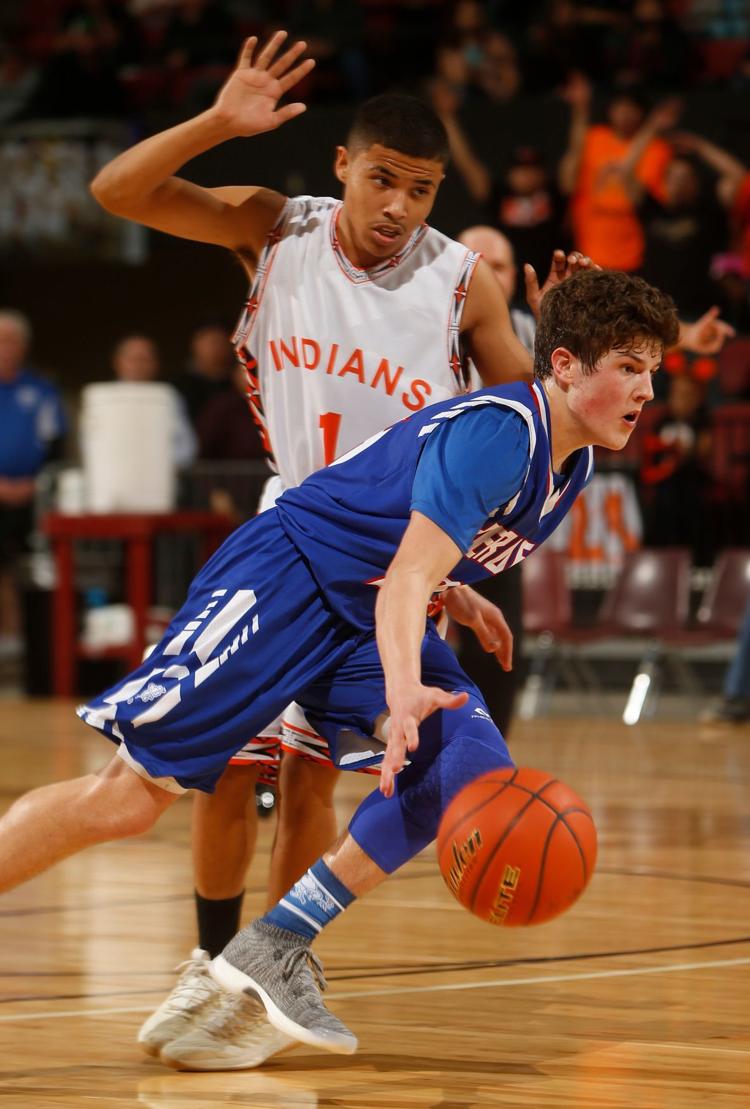 The Sheepherders are led by senior guard Kell Schwers, who leads District 5B in points per game (20.7). Senior big man Ethan Bullock, a Montana State football signee, is fifth in the conference at 12.3 points per game, and senior guard Blake Finn (8.6 ppg) is leading 5B with a .914 free-throw percentage (minimum 35 attempts).
Finn and Smart were both members of the 2015-16 Big Timber team that reached the Class B state semifinals. Smart, who's in his eighth year as the Sheepherders' coach, also guided them to state the year prior.
Smart believes this year's team, which has seven seniors, is deeper than the 2015-16 squad.
"Skill-wise, maybe even a little bit better," he said.
Only Colstrip (17-0) is ranked ahead of Big Timber in Class B, and the classification is stacked below the top two — No. 3 Missoula Loyola, No. 4 Bigfork (the defending champion) and No. 5 Deer Lodge have all suffered two losses, and five of those six defeats were against each other.
Smart knows the path back to state, let alone to a title, will be rough. But the dominance the Sheepherders have displayed so far this season has injected confidence.
"The kids are extremely focused," Smart said. "They think they can win it all."
Chasing mom's mark
Kiarah Coulter had no clue she was close to the Broadus girls basketball single-game scoring record on Jan. 19 against Plevna. Before the game, she wasn't even sure she'd play.
Coulter was battling a cold at the time, struggling to get out of bed the day before the Plevna game. By the end of the night, she had scored 32 points — four shy of the school mark set by her mother Kristie in 1993.
"I wish I wasn't sick," the senior point guard said. "I feel like I would've scored at least 20 more."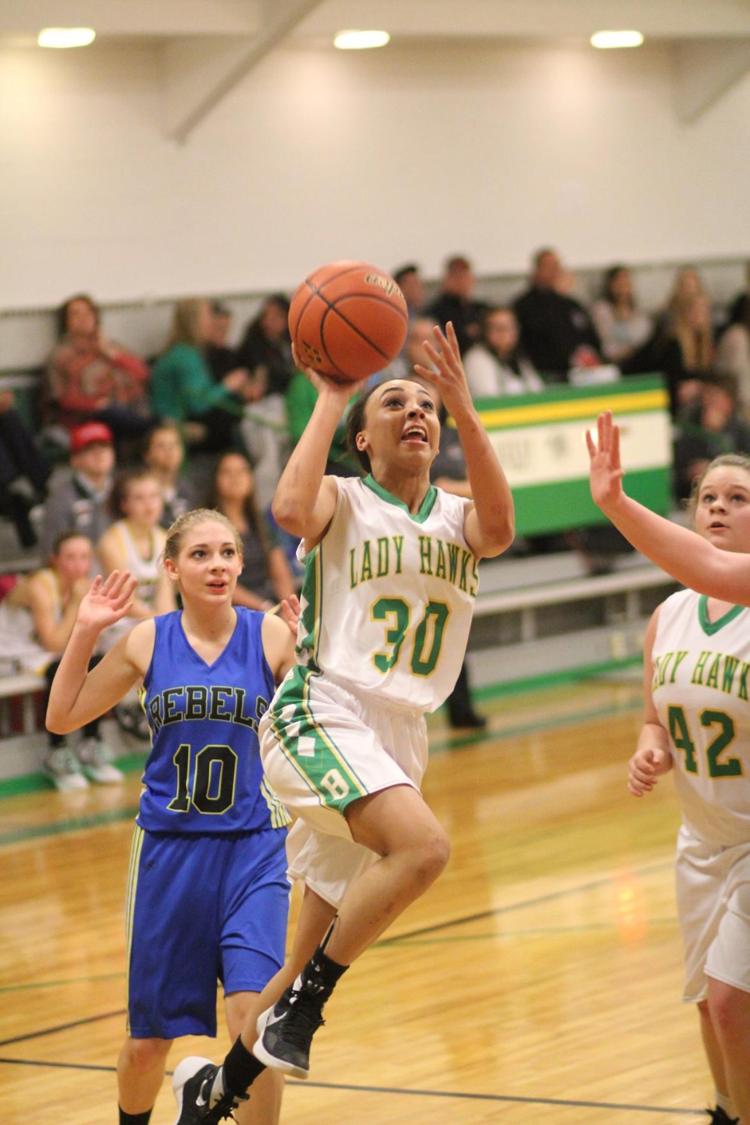 Coulter knew her mother owned the record, but at no point against Plevna did she think she was close. Her cold was so bad, her availability was essentially a game-time decision.
"I saw my teammates all dressed up and knew I had to get out there," she said.
Coulter, who signed with Rocky Mountain for volleyball two days earlier, scored 18 points in the first half and 14 in the third quarter. The Hawks were ahead 33-22 going into the fourth, just close enough to justify leaving Coulter in for the final eight minutes. But her cold was so severe, she said, she couldn't stay in the game.
It wasn't until after the 51-28 win that she realized how close she was to breaking Kristie's record.
"I wish someone would've told me," Coulter said. "I would've stayed in."
Over the phone last week, Coulter said she wasn't sure she would have broken the record even if she played the whole fourth quarter.
"I was that sick," she said.
She paused, then reconsidered her record-setting chances.
"Okay, I probably could've since I was that close," she said.
Kristie scored her record-setting 36 points against Forsyth as a sophomore (Broadus' current girls coach, Kacey Stanley, also played for that 1993 Hawks team). The game went into four overtimes, but Kristie fouled out in the fourth quarter, she said.
Kristie sees a lot of herself in Kiarah's game, especially with her ability to snag steals and convert layups. Both are aggressive, determined and positive, she said.
As she watched her daughter approach the record, Kristie felt nervous.
"If I wanted anyone to break the record, it would be my daughter," Kristie said. "She's amazed me all these years, being her mom. She's always determined and never gives up and always goes 100 percent."
In the four games since the Plevna game, the most points Broadus (3-13) has scored in a game is 30, and Coulter's high was 11. The Hawks will conclude the regular season this weekend at Melstone and at home against Terry.
So Coulter still has a few chances to break her mother's record. If she gets close, it will take more than a cold to prevent her from chasing history.
Colstrip's Wilson hits 150
Colstrip girls basketball coach Roxie Wilson reached the 150-win mark on Jan. 25 against Baker. That's what the official record book says, at least.
She technically passed 150 weeks before that, maybe even last season. She can't find her scorebook from her first season as coach, so a handful of wins are missing from her resume.
That's fine by Wilson, who has coached for 29 years and is in her 10th as Colstrip's head coach.
"It means a lot," Wilson said. "As the days were going by, I thought, 'Wow, that's pretty incredible.'"
Wilson, 59, hardly kept track of her coaching record before this season. She decided to dig up her past scorebooks and count the wins and losses. Discounting her first season, Wilson's record is 155-52 as the postseason approaches.
"I love basketball," she said. "The girls aren't surprised to get 2 a.m. texts from me."
Wilson has coached numerous sports throughout her 29-year career, including cross country, softball, swimming and track ("Only things I haven't coached are golf and football," she said). The Northern Cheyenne native is considering retiring from teaching, but she hopes Colstrip will keep her on as girls basketball coach after she leaves the classroom.
Wilson considers this a rebuilding season for the Fillies, who lost five starters from last year's Class B state tournament runner-up. But they've been strong this season, especially of late. Colstrip, ranked No. 7 in the latest 406mtsports.com Class B poll, is riding a nine-game winning streak and finished the regular season with a 14-4 record.
One hundred and fifty is an arbitrary milestone, and Wilson doesn't know exactly how many wins she's even earned at Colstrip. But the number signifies longevity and consistent success (around 16 wins per season), and she's grateful her career has reached this point.
"I owe all those wins to those girls who have played for me," Wilson said.
Richey-Lambert honors Olson
Richey-Lambert's Haley Olson was honored this past Saturday for surpassing 1,000 career points.
The senior forward doesn't know exactly when she reached the milestone because she wasn't keeping track until recently. But she went back through all of her games and discovered she broke the mark earlier this season. She now sits at 1,215 career points, the most ever for a player on the Richey-Lambert co-op, she said.
Saturday was senior night for the Fusion. When Olson was announced, she was also handed a plaque signed by her coach and athletic director that celebrated her scoring accomplishment.
"It's not necessarily that I only want to score points. It's a plus," she said. "I just really love basketball. … I really work hard at it and enjoy it."