BUTTE — The end has not completely sunk in for Cade Holter yet.
That's fair because, well, his high school basketball career isn't completely over yet. But it will be soon. He's already had his last basketball practice as a member of the Butte Central boys team in the Maroon Activities Center.
He hasn't put up his final shot as a Maroon or hauled in his final rebound — those will both come this weekend in Great Falls at the Class A tournament. Butte Central is a No. 1 seed and will face Laurel in the first round.
The team is excited. Holter as well as fellow seniors Dylan Sestrich and Patrick Dolan are too.
But they know their time as Central basketball players is running out.
"It's bittersweet," Holter said. "Obviously it's an honor to go to the state tournament … but it's my last week wearing a Butte Central uniform. It's kind of sad, I'm not ready to leave the program.
"Hopefully I can go out with a bang."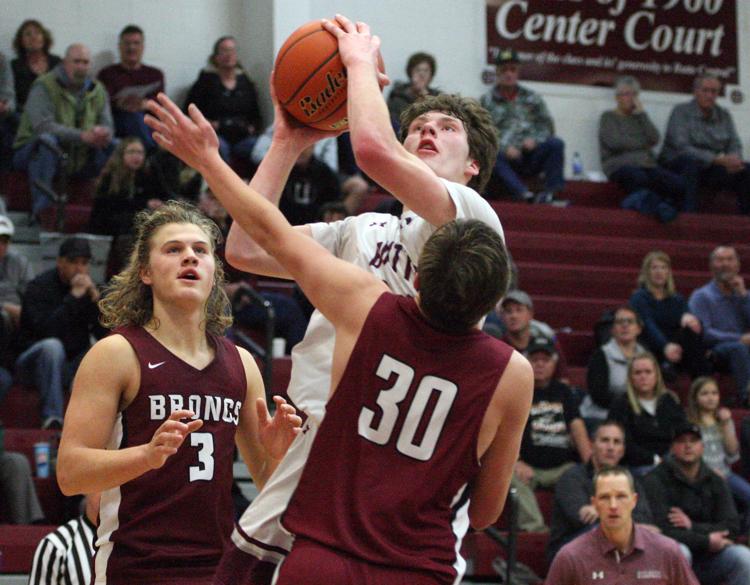 It's the fourth season in a row Holter has been to the state tournament and Central's fifth-straight. He's been on the Maroons varsity team since he was a freshman and, according to Butte Sport's Bill Foley, he has played in 103 games — third-most in school history.
And that's just basketball. Holter is a standout football player and competes in track and field as well. But on the basketball court, the senior has been unbelievable.
The numbers this season are solid: 11.4 points per game on 64.9 percent shooting, 3.9 assists, 3.8 rebounds and 2.7 steals. The incalculable impact he brings when he's on the floor, however, is more than just leadership, experience or any of the other clichés that get thrown out.
Butte Central is simply better when he's on the court. Holter has been the glue that holds the defense together and rarely makes mistakes on the offensive side of the ball.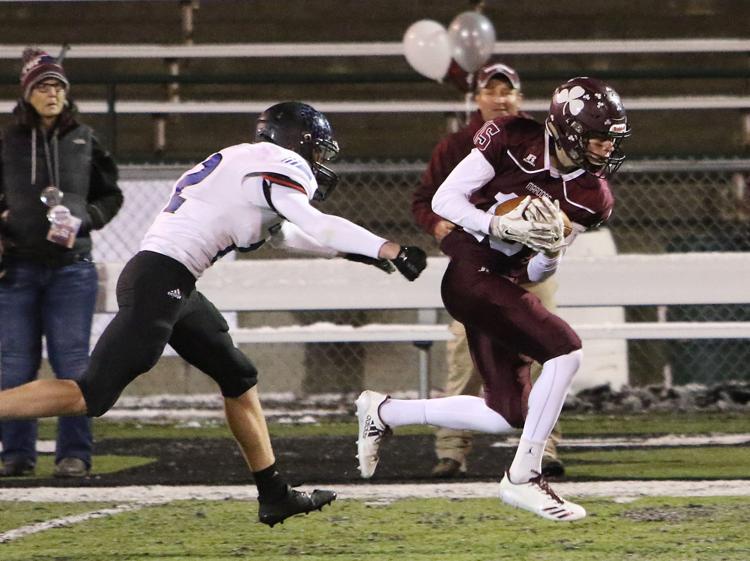 "You continually just marvel at what Cade Holter's been able to do on both ends of the floor," Central head coach Brodie Kelly said. "He's made his mark on this program for sure."
Central is 19-4 headed into the state tournament and comes in as the No. 1 seed out of the West after beating Hamilton in Hamilton at the Western A divisional tournament. Holter had nine rebounds, nine points and zero turnovers in that championship. He had a game-high 15 points in a tough 58-56 win over Browning in the Western A semifinals, the game that assured them a spot in the state tournament.
When the pressure has been highest and the opponent toughest, that's when Holter has played his best.
He's well aware he'll have to do that again if Central wants to come back to Butte with some hardware.
"You play this game, you want to play tough teams," Holter said. "I'm a competitive kid, we're a competitive team, so we want to play the best."
To get anywhere in the bracket at the State A tournament, the Maroons certainly will. Get past a tough Laurel team that has many of the same qualities as Central (e.g. tough defense, solid role players, several scoring threats) and either a rematch with Browning or a game against Hardin await.
Central, though, has a lot of threats of its own and plenty of experience across their roster. Eleven of the 13 players on the Maroons varsity roster are juniors or seniors and virtually all of them have experience at the state tournament.
It's a much different situation than last season when Central went 0-2 at state.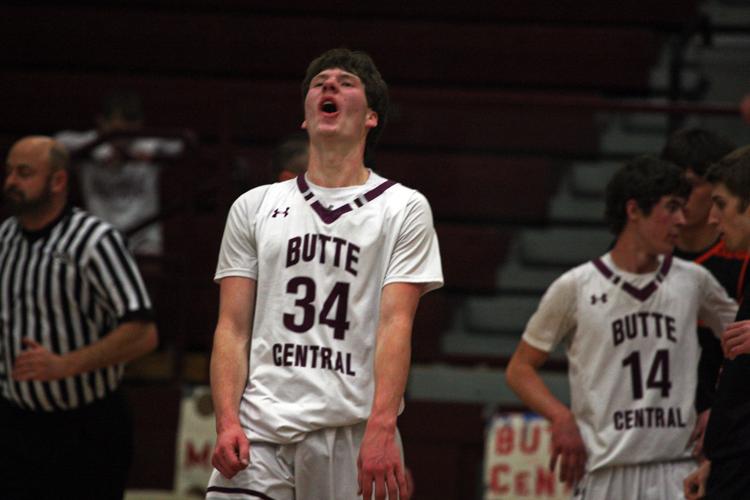 "We have guys that have been there before, know what it's like, so that'll help," Holter said. "I think a lot of these guys played their first varsity tournaments last year and I think there was a lot of nerves that won't be there this year."
Whether Holter and the Maroons are cutting down the nets or not at by the end, his team has been something special to watch. It's one of the better teams in school history and Kelly said they'll look back with fond memories of this squad.
As for Holter, he knows exactly how he wants to be thought of.
"I've given everything I have," Holter said. "I played as tough as I could. I didn't take plays off. I mean, I grew up a huge Maroons fan, so just to have the opportunity I had, I wanted to give everything I could.
"I hope that's something I get remembered for."