BILLINGS — Grant O'Rourke made his college decision before he left the school's campus. Two decisions, technically.
O'Rourke, a Joliet senior, visited Montana Tech for the third time last weekend. On Monday, he committed to the Tech football program, and he was so set on playing for the Orediggers, he signed with them the same day.
"I decided before they even brought up signing," O'Rourke told 406mtsports.com earlier this week. "That's where I wanted to be."
Despite playing on the defensive line for most of his career, O'Rourke will play linebacker at Tech. He moved from defensive end to SAM linebacker for his senior season because offenses would often run plays away from him when he played end, he said, so his coaches wanted him to have more impact on a possession-to-possession basis.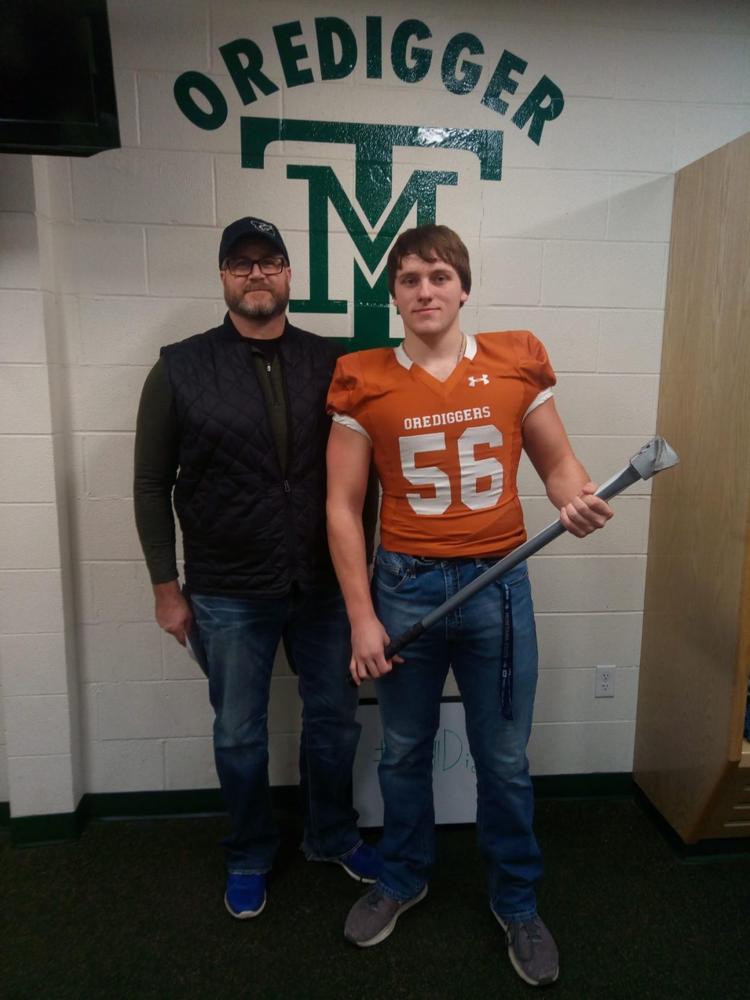 "I like linebacker," he said. "I like getting tackles."
O'Rourke, who said he is 6-foot-1 and 230 pounds, talked to Rocky Mountain College and Black Hills State, and he took a visit to Carroll College, he said.
Tech offered O'Rourke a partial scholarship, and his good friend Brett Robinson (a freshman defensive back who graduated from Joliet) urged him to join the Orediggers. Those weren't the only factors that sealed O'Rourke's signing.
"Their facilities are amazing, and their coaches are amazing. The coaches are easy to get along with," O'Rourke said. "They're very intense and serious, and they seem to know what they're doing."
O'Rourke realized a college football future might be in store when he started for Joliet as a freshman, but the possibility didn't hit him until last year, when he attended several camps and started hearing from schools. His high school coaches were instrumental in getting O'Rourke on college radars, he said, especially assistant coach Rob Robinson, who helped O'Rourke earn a gameday visit to Tech.
"They're the biggest reason I am where I am now," O'Rourke said of his coaches. "I'm super excited. I love football."
Dogies continue bounce back season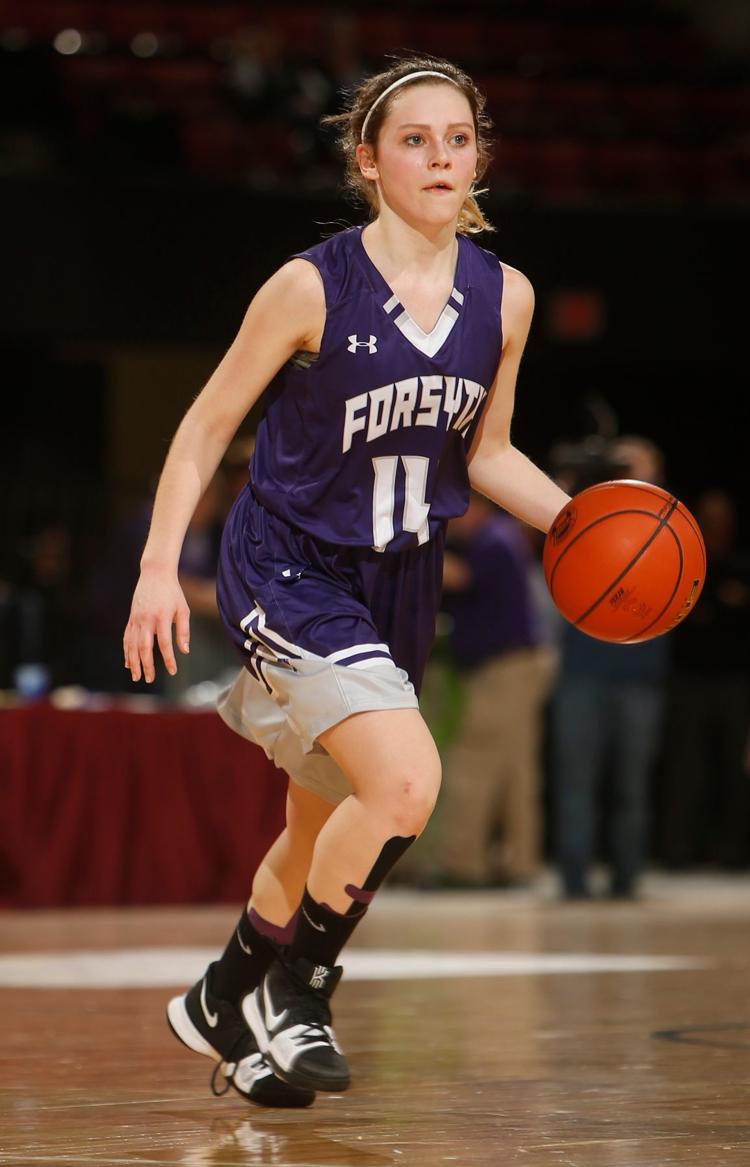 Not everything has fallen into place for the Forsyth girls basketball team this season, and yet, the Dogies have been almost unbeatable.
Forsyth is 11-1 and ranked No. 4 in the latest 406mtsports.com Class B rankings, one year removed from a season that ended with a record barely above .500 and no state tournament berth. Despite a young roster and an injury to a key player, the Dogies look on track to get back to state.
"We still haven't really come together as a team yet," Forsyth second-year coach Ryan Pinkerton told 406mtsports.com. "We've got a lot to prove."
In the second game of the season (Dec. 7 at home against Joliet), Forsyth's sophomore starting point guard Reese Pederson suffered a season-ending torn ACL. The situation looked eerily similar to last year, when Pederson's sister Reanna (then a senior) tore her ACL in the Dogies' third game.
"She's probably one of the better ball-handlers in the state," Pinkerton said of Reese. "It's devastating to see that happen to kids."
This year's Dogies are led by 6-foot-5 sophomore post Lindsey Hein, 5-foot-10 junior post Roxanne Keefer, junior point guard Shay Donley, junior point guard Haley Vance and junior wing Jordan Cookman. Their one loss was a 48-45 battle against conference opponent Colstrip on Jan. 4, and they have earned two wins over No. 5 St. Labre (also a District 3B foe).
Forsyth looks primed to reach state for the second time in three seasons, and it hopes to perform better at this year's tournament than it did in 2016, when it went 1-2. Pinkerton is also hopeful that his team, which has just one senior (Heather Blackwell), can be a state contender for at least two years.
"Our expectations every year are to see a state floor," he said. "The next two, three, four years, we should be competitive."
Ramone highlights promising Harlem freshmen
Harlem freshman RJ Ramone is averaging about 20 points a game this season, with multiple 30-plus-point performances and a handful of plays designed for him to take shots.
"I didn't expect to do that much," Ramone told 406mtsports.com. "I kinda surprised myself."
Ramone might have been caught off guard, but Harlem first-year coach Geno LeValdo has seen this coming for years. The Class B Wildcats are a measly 3-9 this season, but LeValdo is excited for their future, thanks to Ramone and his four freshman teammates.
"Their IQs are way up there," LeValdo said. "They just need to grow into their bodies."
Harlem's other varsity freshmen are Daniel Lawrence, Tyler Cichosz, Teagan LeValdo (Geno's son) and Amari Stanley. Lawrence and Cichosz have joined Ramone in the starting lineup for much of the season, and they are buoyed by the Wildcats' two seniors: Lane Allen and Hunter Gray. Allen has "taken the freshmen under his wings," Geno LeValdo said.
LeValdo called Ramone a pure shooter who sees the floor well, and he's impressed by Ramone's basketball intelligence. When a shot goes up, the 5-8 guard will often weave through box out attempts to pursue the rebound, LeValdo said, rather than standing still and watching the ball.