BUTTE — Butte Central head coach Brodie Kelly wanted his team to have a taste of closing out games in a postseason tournament.
In the Maroons Southwest A district tournament semifinal game against Dillon, he got his wish. Central pushed out to an early lead and held off several Beaver runs — as well as 25 points from Michael Haverfield — to move to the championship game against Hamilton.
"That's a great lesson in tournament basketball," Maroon head coach Brodie Kelly said. "It's a different process to finish one and it was a great job by our guys. They made free throws and took care of the ball."
The Beavers closed to within three points in the middle of the fourth quarter, but Braden Harrington and Gator Yelenich both hit late 3-pointers to extend the lead. Harrington finished with a team-high 12 points and hit two 3-pointers despite his foot bothering him a bit.
Kelly felt that he's trying to protect it a bit, but the junior forward didn't seem bothered and also pulled down five rebounds.
"Gutsy, again, definitely," Kelly said. "That 3-point shot that he hit, when we called a timeout after they'd made a run, he made a good decision … they backed off and he hit it. That's a hard shot to make.
Haverfield hit two late triples — he finished 8-of-15 from the field and hit four total 3-pointers — but it wasn't quite enough to bring Dillon back.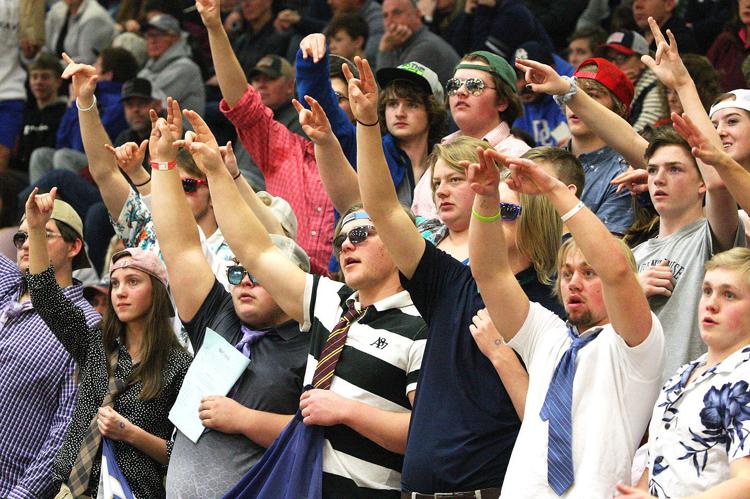 Central was able to out rebound the Beavers 27-17 and got nine offensive boards, which led to several second-chance points. Dillon falls to the consolation bracket, where they'll face Corvallis at 9:30 a.m. for a shot at making the divisional tournament.
"We got off to a bit of a slow start and it felt like it was a bit of catchup," Dillon head coach Terry Thomas said. "I thought both teams played great defense … but we make a basket a quarter and they don't, we win the game.
"We felt like we played well enough defensively to win, but offensively we weren't able to break them down like we wanted to."
HAMILTON 69, FRENCHTOWN 64
Hamilton is headed to the Southwest A district tournament finals.
The Broncs boys basketball team held off rival Frenchtown 69-64 in what was a tremendous semifinal matchup. They'll play Butte Central in the championship game on Saturday evening.
"It's tournament basketball. Frenchtown's a great team … we knew it would come down to the end," Hamilton head coach Travis Blome said. "We finally made a few free throws at the very end and got some defensive stops and defensive rebounds."
Tied heading into the fourth quarter, Frenchtown hit a quick shot to take a 52-50 lead, but a converted three-point play gave Hamilton the lead right back. Cade Baker — who finished with a game-high 25 points — hit a triple with a bit over three minutes left that put Frenchtown ahead, but it didn't last long.
Almost immediately Hamilton hit a shot and Frenchtown didn't retake the lead again.
The last three minutes of the game were mostly dribbled out, with Hamilton taking the clock down to 1:21 before Frenchtown fouled Hunter Omlid. The senior split a pair of free throws, giving Hamilton a 64-62 lead.
Frenchtown, after dribbling out a bit of the clock on their own, turned the ball over on their next two possessions without getting a shot attempt off. Hamilton missed several free throws, keeping Frenchtown in the game, but eventually were able to hit enough to win.
"I'm just really happy we came out with win and move on to next weekend, since we'll for sure play next weekend," said Omlid, who finished with a team-high 19 points and added on 11 rebounds. "Championship tomorrow night and I'm excited for that."
Both teams shot the ball extremely well, with Hamilton finishing 25-of-45 from the field and Frenchtown ended 23-of-46. They combined for 17 made three points as well — Frenchtown had nine while Hamilton had eight.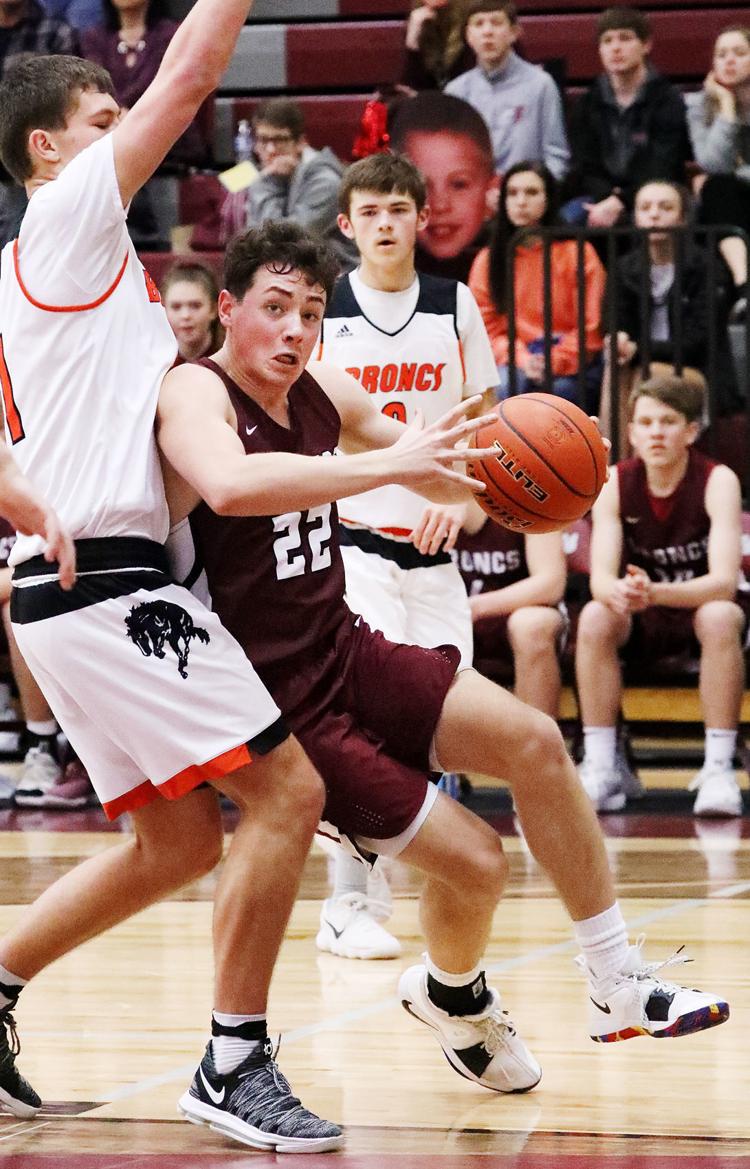 Baker had 20 in the first half for Frenchtown in a strong overall performance. Devin Shelton, who had a deep buzzer-beating 3-pointer at the end of the third quarter, finished with 10 points and five rebounds for Frenchtown while Jared Cole had 11 on 4-of-7 (3-4 3-point) shooting.
Tanner Goligoski had 17 points while Carson Rostad had 15 for Hamilton.
Frenchtown will play Stevensville at 9:30 a.m. with a trip to the consolation finals and divisional berth on the line.
"We always say next play and there's no more time to nap right now," Frenchtown head coach Mark Quinn said. "Postseason, you have to move on … we have a ton to play for tomorrow morning."