BUTTE — Twin Bridges standout guard Daniel Kruer has signed to play with the University of Providence men's basketball team.
Averaging a team-high 12 points and 6.9 rebounds per game, Kruer helped the Falcons to a run in the post season that ended just short of a state tournament berth. 
"Daniel was a great leader for us ... he has set the tone for our future programs," Twin Bridges head coach Josh Keller said to 406mtsports.com.
Kruer will actually be playing for Keller's father, Steve, who just finished his first season coaching the men's program. Providence finished 18-12 in Keller's opening act and were bounced in the first round of the Frontier Conference tournament.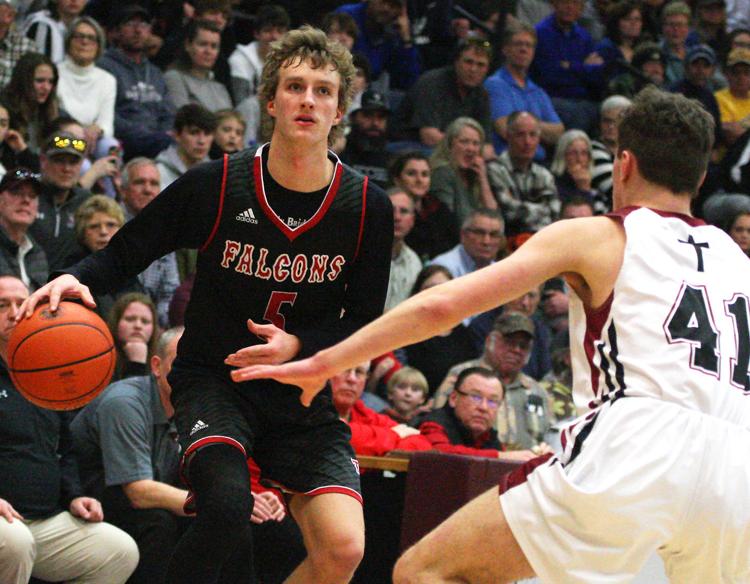 Kruer, who is listed as 6-foot-4, will join a squad that is losing three seniors from the 2018-19 team. There's a chance that Kruer will redshirt next season, but that's likely to be determined once the team comes together in the early fall.
A well-rounded player, Kruer shot 48 percent from the field, 33 percent from behind the 3-point line and 80 percent from the charity stripe. He also played football was involved with jumping events on the track and field team.
Kruer's standout younger brother, Charlie, returns to the Falcons next season. The younger Kruer, who stands 6-foot-5, is another prospect that could potentially land offers in the future as well.
Athletic talent certainly runs in the family as their father, Curtis, was part of the 1969-70 Jacksonville University team that finished runner-up at the NCAA men's basketball tournament.