BILLINGS — Reading through basketball stories in the sports pages of old Montana newspapers, one is likely to find more than a few names of teams that haven't seen a hardwood court in quite some time.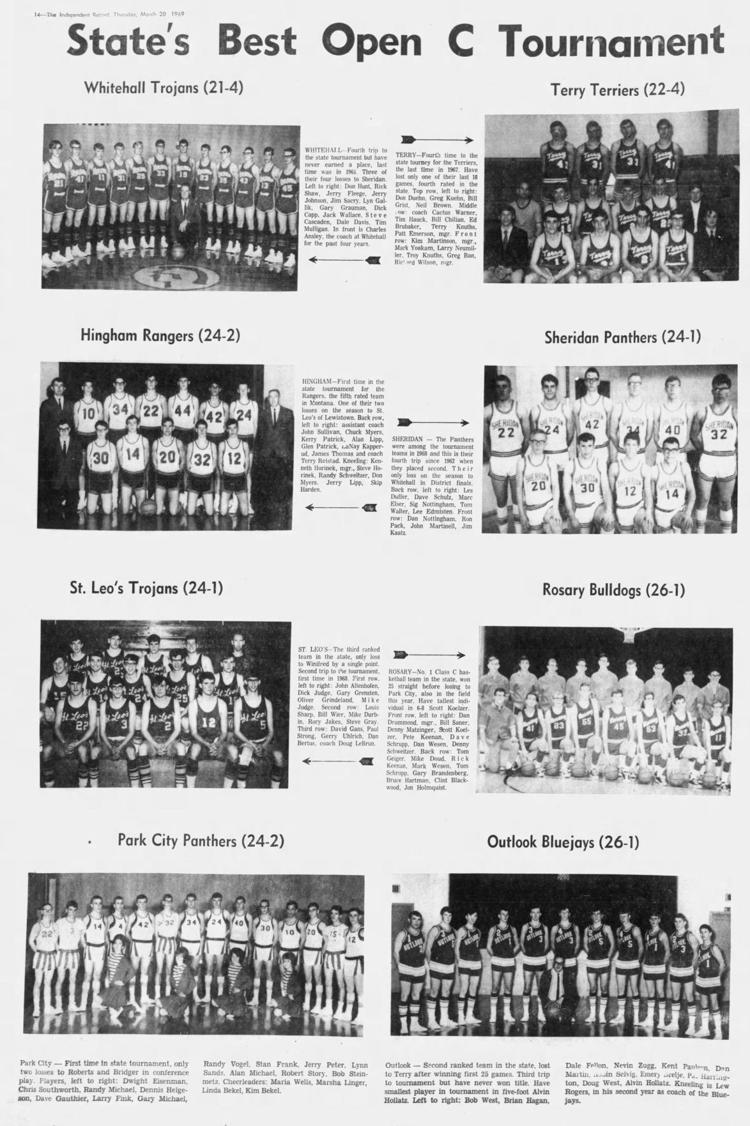 A November 1932 Associated Press story on high school basketball redistricting lists 182 Montana schools (not including 16 unnamed "larger schools"). More than one quarter on that list now represent schools that have either closed or consolidated with other schools since the story was published.
A Billings Gazette preview of the 1969-1970 high school basketball season likewise lists 185 teams (including the large schools), with 23 now-defunct schools ranging from Class C to Class A.
Many of those closed schools also appear in the Montana High School Association's postseason archives, which list past champions.
For most schools, the decision to close boiled down to the same reason: a lack of students. But the circumstances leading to those low student populations vary from political to downright tragic. Some schools were a casualty of their town's dependence upon a single industry. Some fell victim to natural or industrial disaster. Others simply couldn't find enough money.
A map shows many of the high schools that have closed in Montana since the 1930s. Locations are not exact.
End of the line
The stories of many of the small towns in central and eastern Montana follow the same basic pattern: A railroad is constructed, the town is founded to support either the workers on the railroad or an industry that benefits from said railroad, the railroad's influence wanes, and the town's residents leave to find work elsewhere.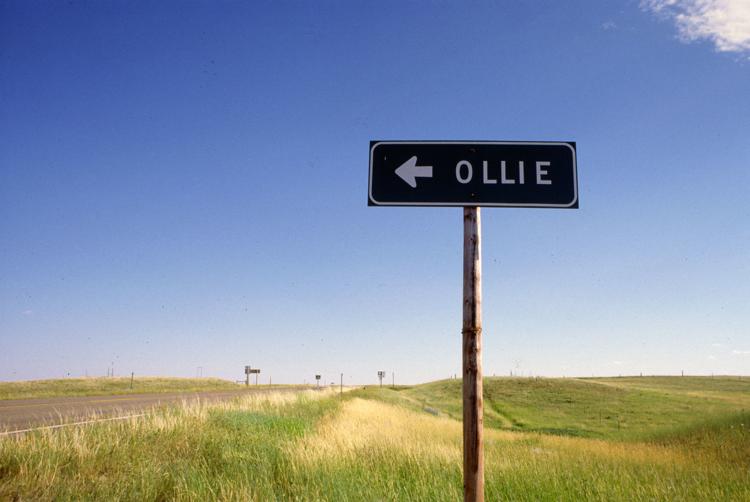 This was the case for towns such as Hogeland, named for Great Northern Railroad chief engineer A.H. Hogeland. The town, about 23 miles northeast of Harlem on the Hi-Line, boomed with the creation of a spur line on the railroad in the 1920s, but by 1960 the population had dwindled to 80. By 1969, enrollment at the local high school was just 13, leading the state board of education to refuse to accredit it in 1970.
It may come as no surprise that several schools experienced irreversible enrollment skids during the 1930s, as small, agriculture-dependent towns struggled through the Great Depression.
Any reference to Vananda's basketball team in newspaper archives is likely to include the term "cager", an old-timey word used to refer to basketball players that is seldom used today, from a period when many basketball courts were surrounded by chicken wire cages.
The town was a stop along the Milwaukee Road, but poor farming conditions doomed the town even before the Depression hit and the railroad closed. Today, Vananda is a ghost town, but the abandoned three-story school stands surprisingly well preserved on the prairie on U.S. Highway 12 northwest of Forsyth.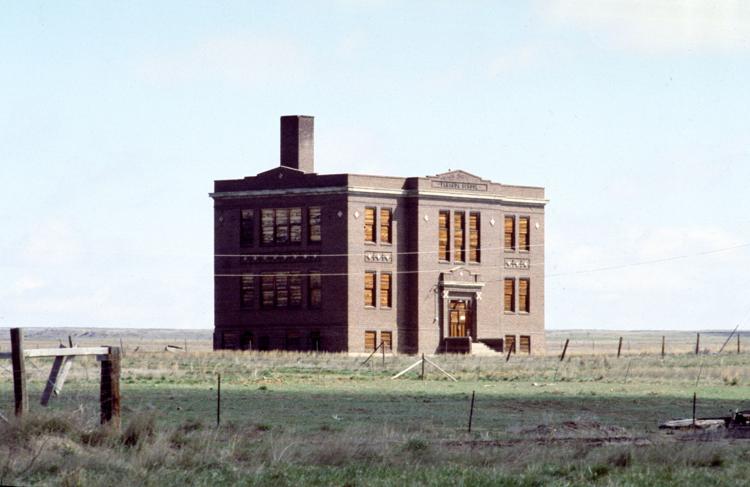 Though the McCone County town of Brockway was said to have shipped more livestock than anywhere in the U.S. in 1934, it saw its population drop throughout the 1930s. By the time World War II ended, the town's high school had disappeared from the sports page.
Some schools closed, at least in part, due to circumstances outside of the realm of simple economics.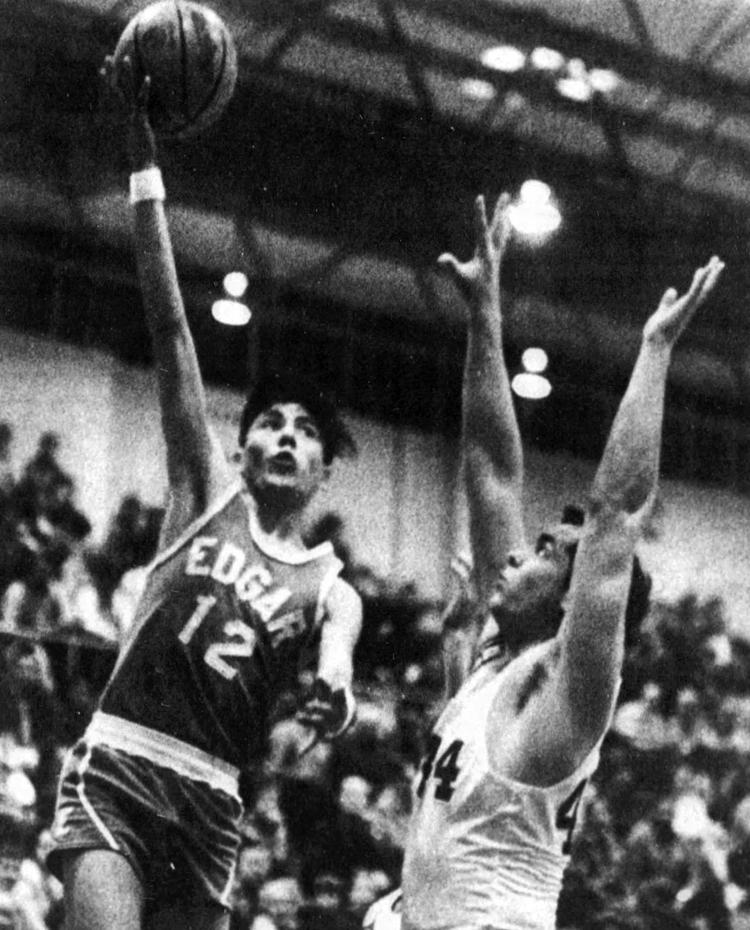 Bearcreek, home to the 1939 Class B state boys basketball champion Bearcats, was the location of the 1943 Smith Mine Disaster. Fourteen of the high school's 36 students lost their fathers in an explosion in the mine, which claimed the lives of 74 men in what remains Montana's worst coal mining disaster. The town, between Belfry and Red Lodge and home to roughly 400 before the incident, never fully recovered. The school was abandoned in 1951.
Just three years after making an appearance in the 1975 Class C state boys basketball title game, the Antelope Pronghorns were left without a home court when the high school burned down in October 1978. Voters chose not to rebuild the school, and students in the northeastern Montana school began attending classes in Plentywood.
In the case of Edgar High School, the end was not brought by fire or a slow loss of students, but by a mass exodus. When Plenty Coups High School was built in the mid-1970s, many Edgar-area students chose to transfer to the new Pryor school. Two-thirds of the students who attended Edgar in 1974 were gone by the start of the following school year. The school closed in 1976, 10 years after winning a Class C boys basketball championship, and it is believed some of the team's memorabilia remains in the old school basement.
Last rites
Closures haven't been exclusive to rural areas. A handful of high schools in larger cities have disappeared over the years, most of them Catholic schools that either combined with other parish schools or fell victim to financial difficulties.
Anaconda Central (formerly named Anaconda St. Peter's) was the smallest of the Class A schools when it closed in 1973. The transfer of its students to the city's public school system boosted Anaconda High School to Class AA, but Anaconda has since changed classifications, first to Class A in 1986, then to Class B in 2015. Anaconda Central won the Class B boys crown in 1951.
Helena Cathedral High School, created by the merger of the all-girl St. Vincent's Academy and Mount St. Charles Academy (a preparatory school associated with Carroll College), moved to Helena's West Valley in 1965. The Cathedral Greenies became the Catholic Central Cougars.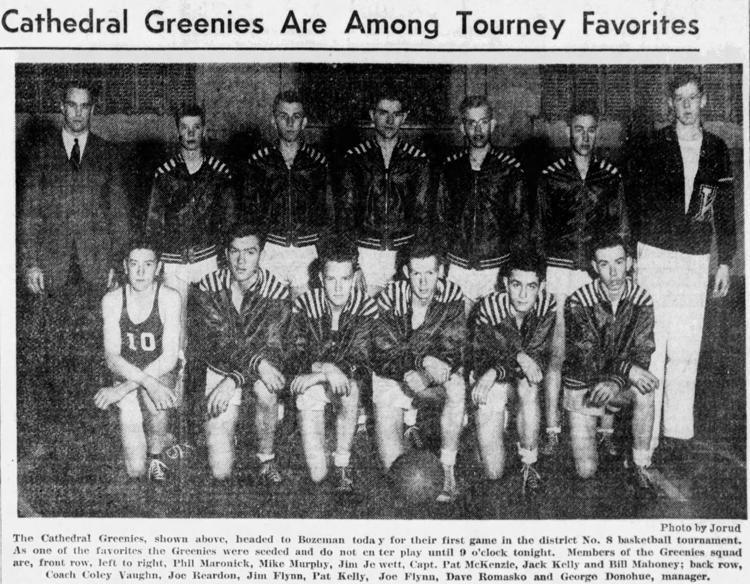 Like Anaconda Central, Helena Catholic Central was hit by a budget deficit, and despite an ambitious drive to raise $1.2 million in just two weeks, the school closed in 1969 with 69 graduating seniors. The building was purchased by Helena's public school district, and became Sunhaven High School before it was renamed in 1973 to Helena Capital High School.
Holy Rosary of Bozeman won a Class C football title in 1973 and won two of its three boys basketball championship appearances in the 1960s. A 71-game conference winning streak by the Bulldogs boys basketball team was counted as one of the state's top ten sports stories of the 1960s. Despite its success, the school closed in 1976 after financial troubles, and was demolished in 1980.
Miles City Sacred Heart, which won the 1965 Class C state boys basketball championship and made an appearance in the Class B title game in 1975, closed its doors in 1986 due to lack of funds. That was just two weeks after Lewistown's St. Leo's announced that it was closing for similar reasons.
A Billings Gazette story noted that in 1968, Montana had 31 Catholic schools. By 1986, there were just four. Today, there are five Catholic MHSA member high schools: Billings Central, Butte Central, Missoula Loyola Sacred Heart, Great Falls Central and St. Labre.
Into the new millennium
In 1969, District 1C in boys basketball included seven schools. Four of them — Antelope, Flaxville, Outlook and Peerless — have since closed, three since 2005.
Flaxville, which closed in 2006 with just one student in its final graduating class, was one of five schools in an 18-mile radius in the northeastern corner of the state that have closed since the 1930s. The Flaxville Cardinals won Class C boys basketball championships in 1976 and 1979.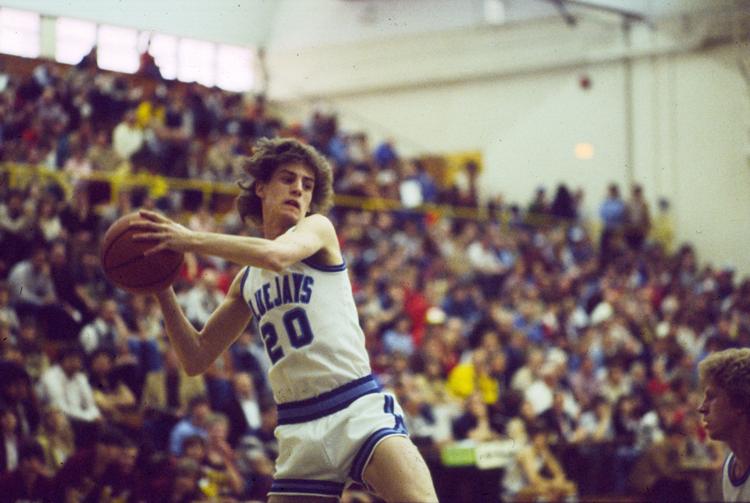 The nearby Outlook Blue Jays won back-to-back Class B girls basketball championships in 1975 and 1976, Class C boys basketball titles in 1978 and 1980 and a boys track and field title in 1970. A massive fire in Outlook on Halloween of 1999 spared the school, but it ceased operations in 2005.
The Peerless Panthers made Class C boys basketball title game appearances in 1979 and 1995, but lost both games. In the spring of 2009, the last year Peerless was included in MHSA enrollment numbers, there were just 11 students at the school.
Joining forces
When a high school closes, students are often bused to a larger school nearby. In some cases, however, schools have elected to unite with other small schools to form brand new school districts instead.
The section of U.S. Highway 2 between Shelby and Havre once boasted at least eight individual high schools. None of those schools still exist in their original state, but mergers have resulted in the formation of two districts, separated by just 20 miles.
Kremlin and Gildford, once Class C rivals, merged to form Kremlin-Gildford in 1971. Rudyard and Hingham came together to form Blue Sky in 1980. K-G and Blue Sky consolidated in 2004 to form what is known today as North Star.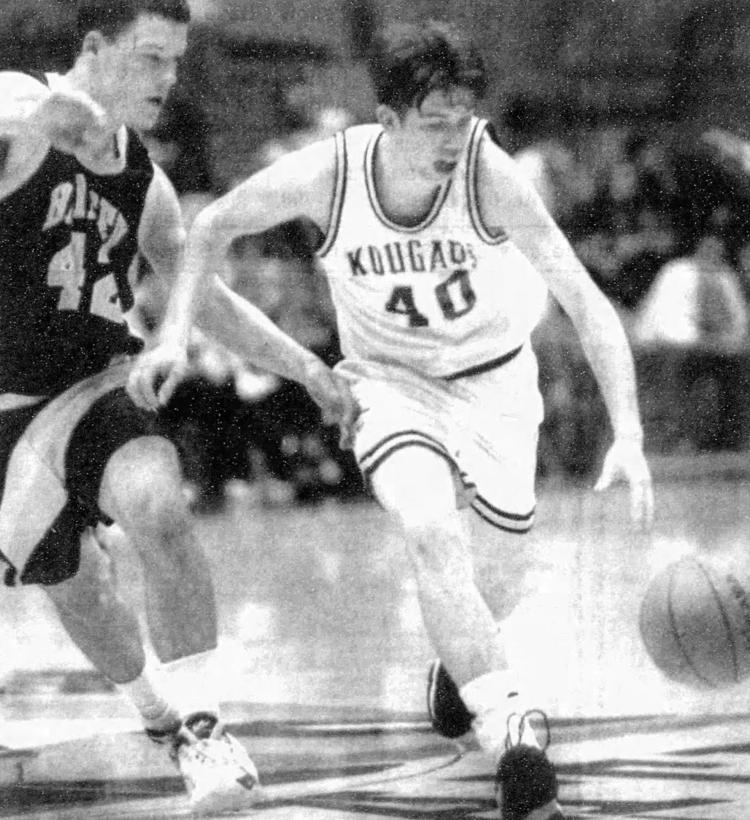 Just a few miles west of Rudyard, where North Star High School is located, three other communities have joined to form their own consolidated school district. An enrollment slump at both Joplin and Inverness led the two districts to consolidate in 1980. In 2005, they joined Chester to create Chester-Joplin-Inverness.
The Park County communities of Clyde Park and Wilsall, separated by just eight miles, faced student shortages in the 1980s. In 1990, the Blackbirds and Longhorns became the Shields Valley Rebels.
Today, some schools employ sport-specific co-ops, joining forces with other schools when enrollment numbers get too low to support teams in a given sport. This may not prevent a school from reaching the point of closing, but it does ensure that students at the state's smallest schools are given the chance to compete, though often under another school's banner.
The co-op system leads to some interesting combinations. Former rivalries such as Roy-Winifred, Richey-Lambert and Drummond-Philipsburg have turned into unlikely partnerships.
When Geraldine and Highwood joined forces in 2011, just three years after playing one another in their fifth 6-Man football championship meeting, they chose an appropriate name for the team: the Geraldine-Highwood Rivals.
Westby, which sits right on the North Dakota border, forms a rare interstate co-op with Grenora, N.D. — The MonDak Thunder — which has made frequent postseason appearances in multiple sports.
The other end of the spectrum
In its most recent enrollment numbers, from the spring of 2018, the MHSA lists 179 member schools. Of those schools, 17 had fewer than 20 students enrolled. In 2008, that number was just five.
At the Class C level, 2018 student populations ranged from seven at Willow Creek to 129 at Arlee. The MHSA announced in April 2018 that Arlee would move up to Class B in the fall of 2019.
While low enrollments make the future of a handful of small schools uncertain, some of the state's urban school districts are facing the opposite problem: overcrowding.
In the fall of 2006, one year before Kalispell Glacier High School officially opened, Kalispell Flathead High School had more than 2,500 students enrolled. That number dropped by more than 1,000 students over the next two years.
Bozeman, currently home to the largest single high school population in the state at Bozeman High School, has a new school under construction to alleviate crowding. The new high school — with a name and mascot yet to be determined — is expected to join Class AA in the fall of 2020.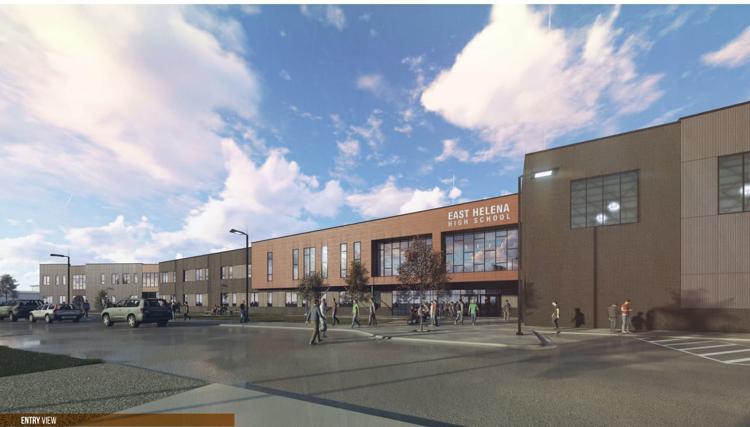 Helena's two public high schools are expected to see some shifts in student populations as East Helena High School is completed. The East Helena Vigilantes are expected to compete in Class A.
Billings, which has faced concerns of overcrowding in its public high schools for nearly two decades, will see at least some relief when neighboring Lockwood opens its own high school in 2020. Like East Helena, the Lockwood Lions are expected to join Class A.
---
Photos: Long-lost Montana high school teams
Anaconda St. Peter's Saints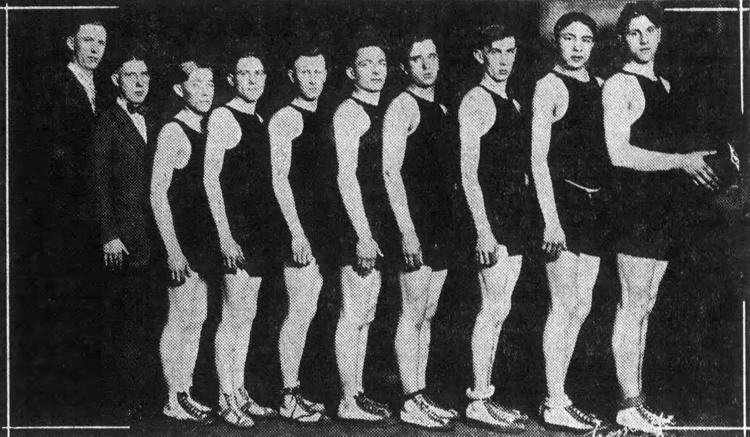 Antelope Pronghorns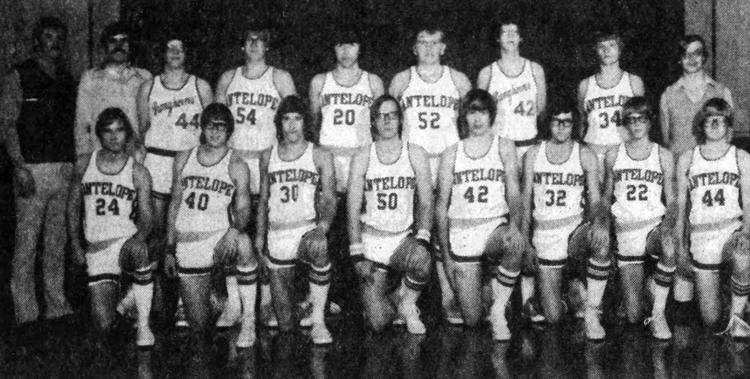 Bearcreek Bearcats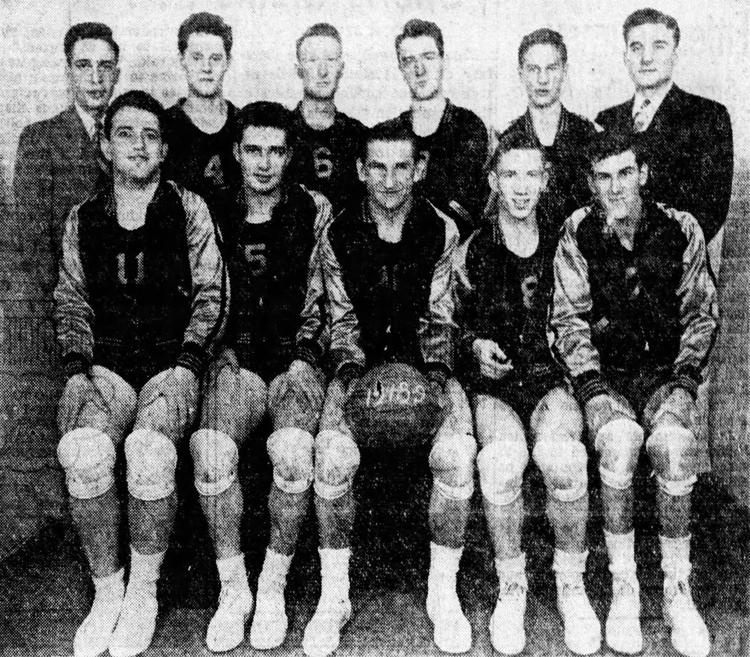 Bozeman Holy Rosary Bulldogs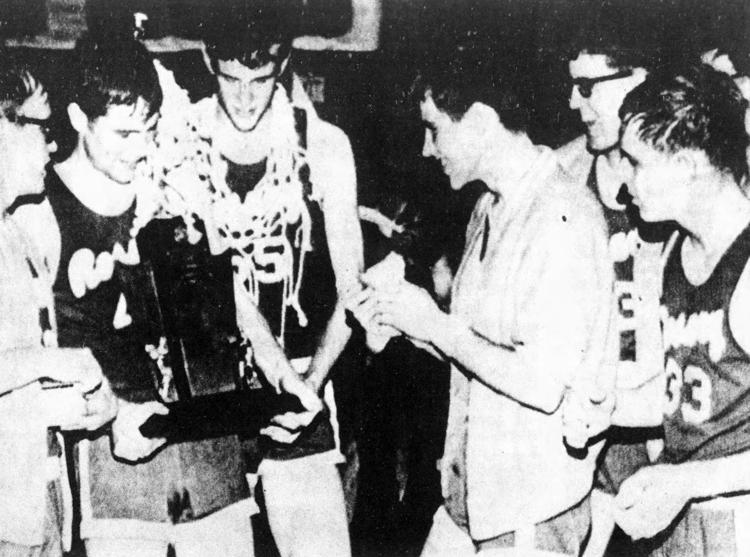 Buffalo Bison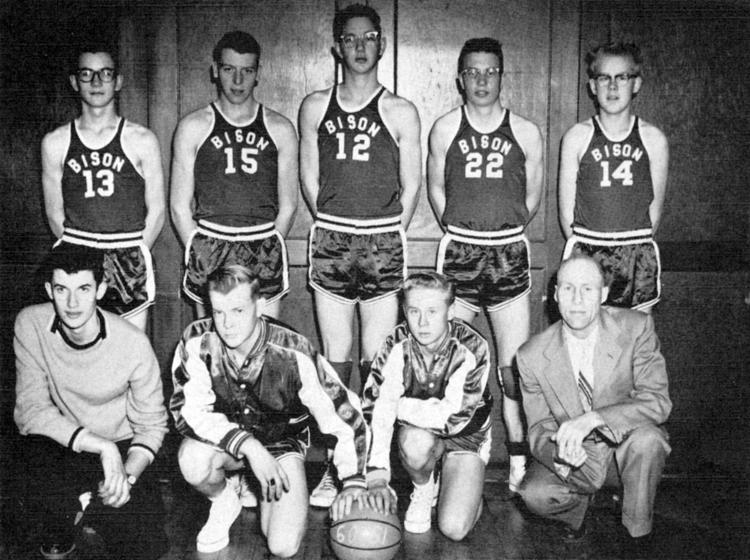 Clyde Park Blackbirds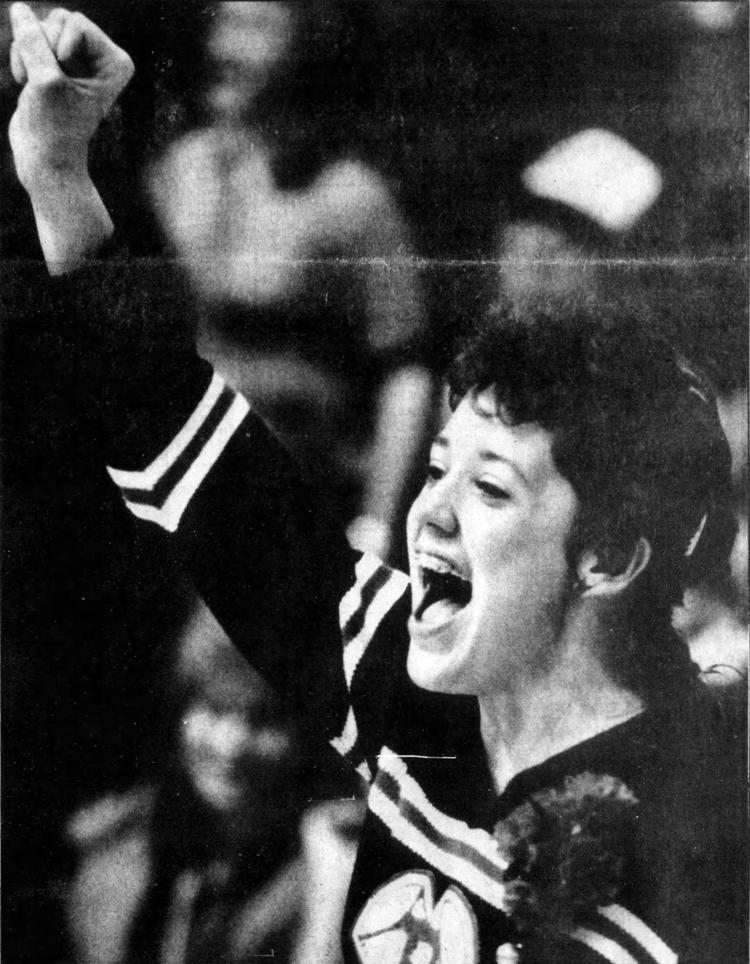 Dixon Demons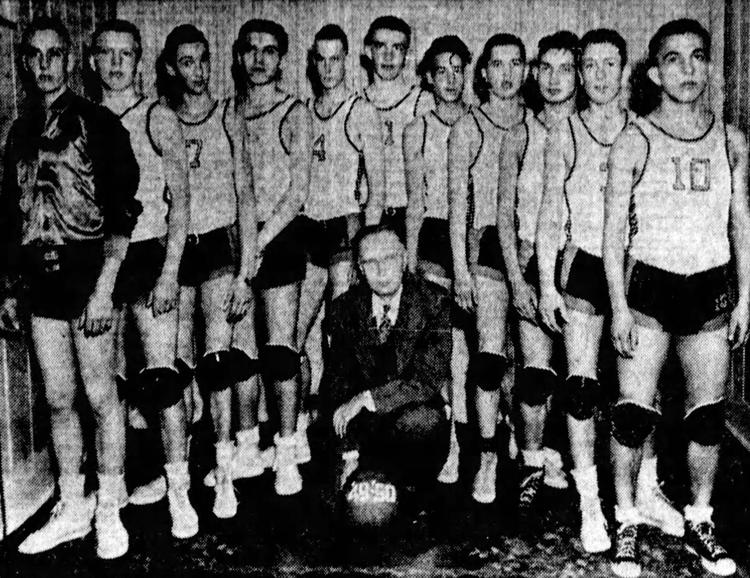 Edgar Wildcats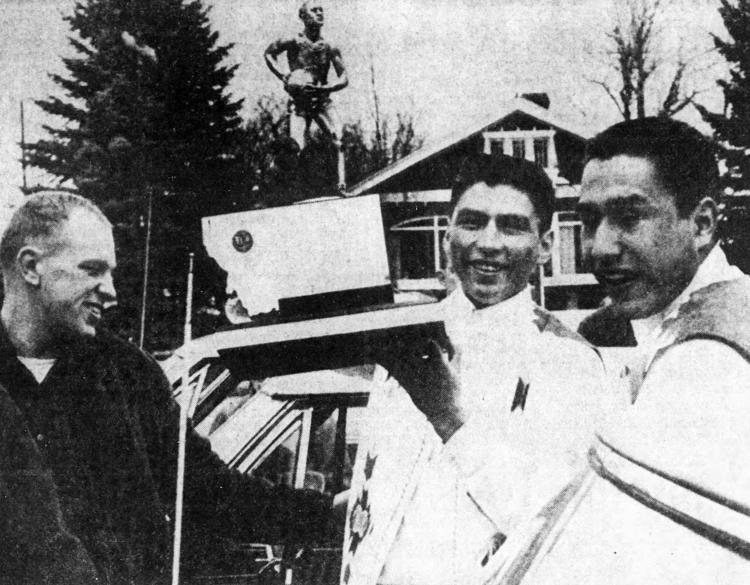 Flaxville Cardinals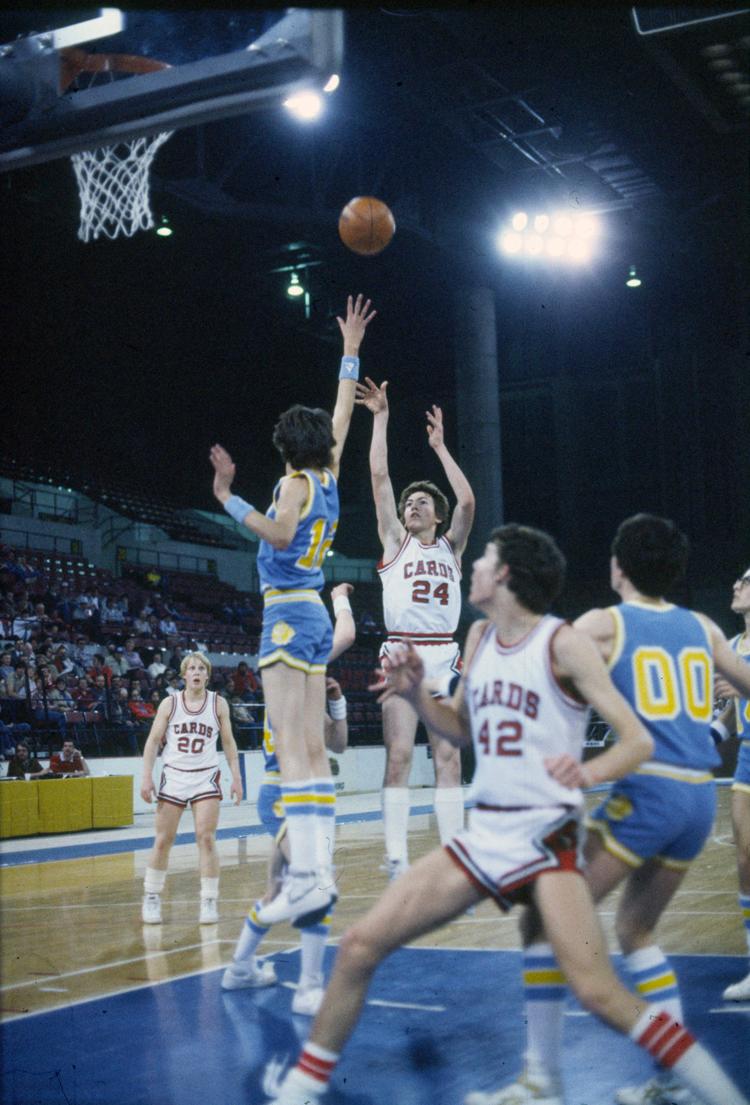 Gildford Broncs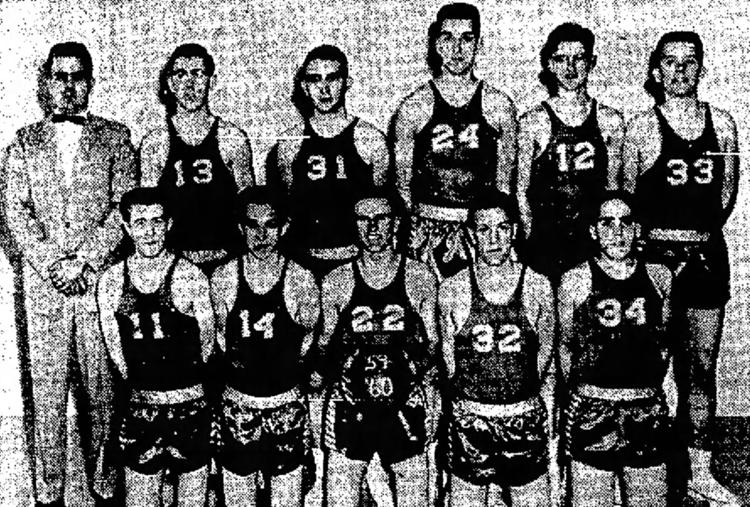 Helena Cathedral Greenies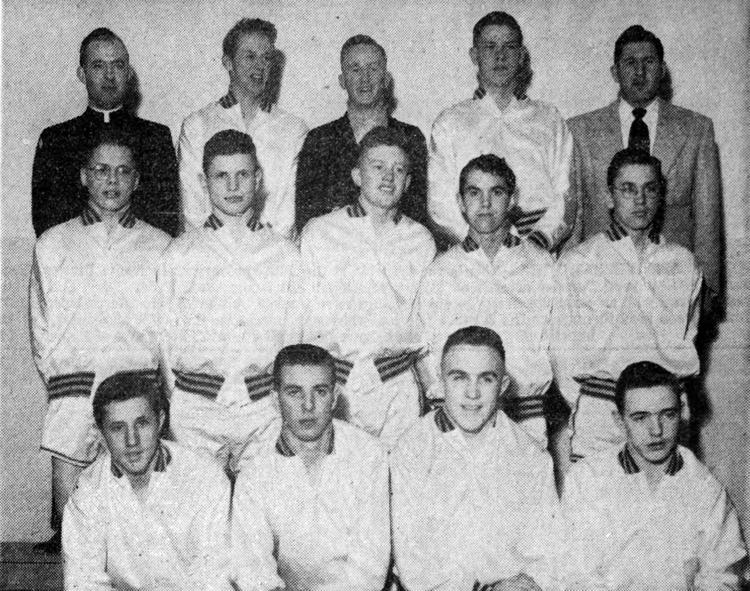 Helena Catholic Central Cougars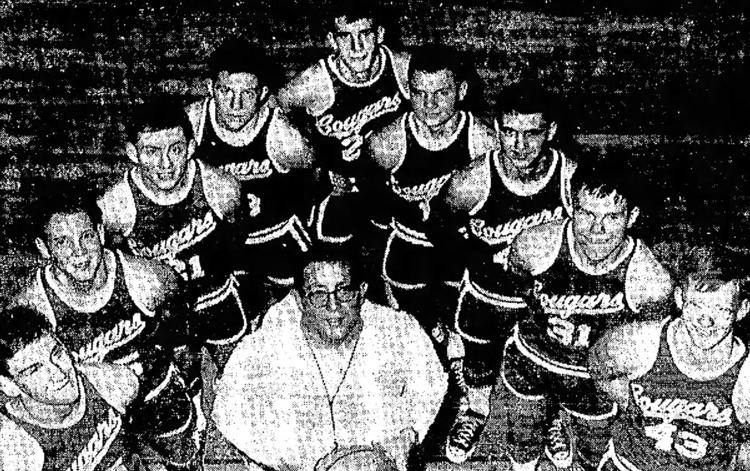 Hingham Rangers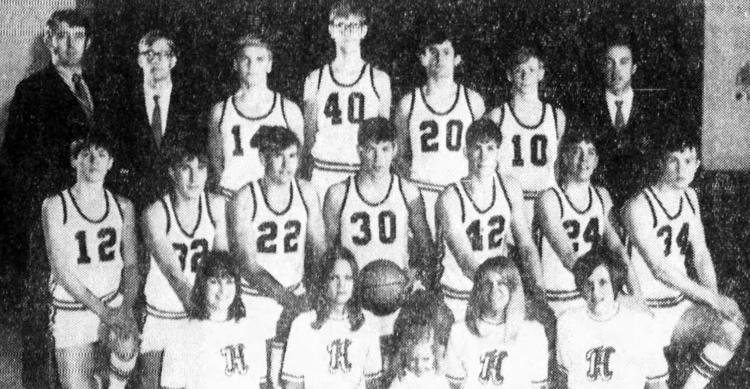 Joplin Bulldogs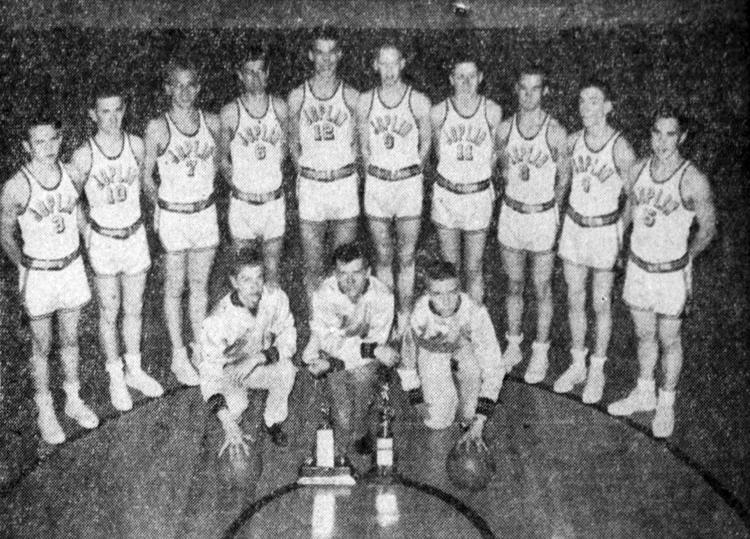 Klein Bears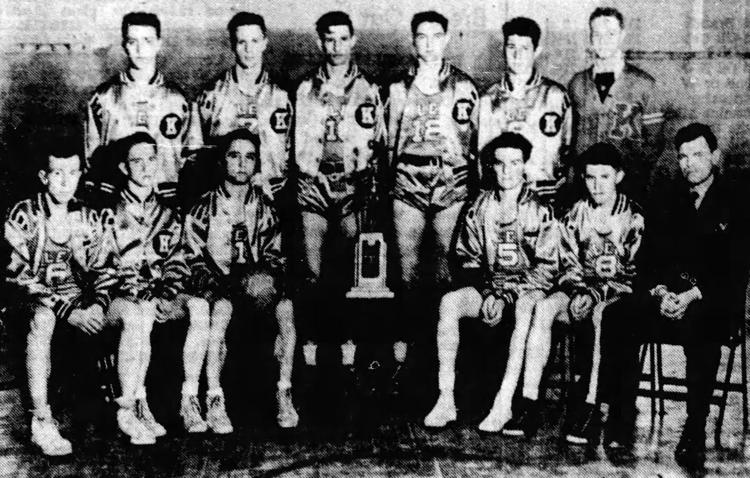 Lewistown St. Leo's Trojans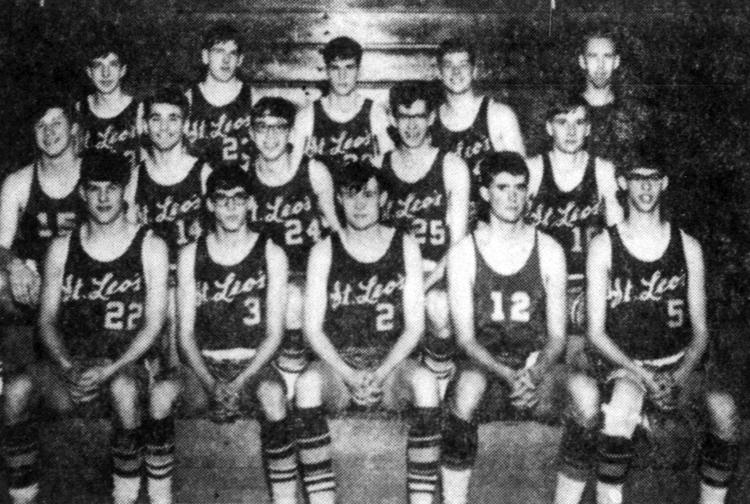 Miles City Sacred Heart Shamrocks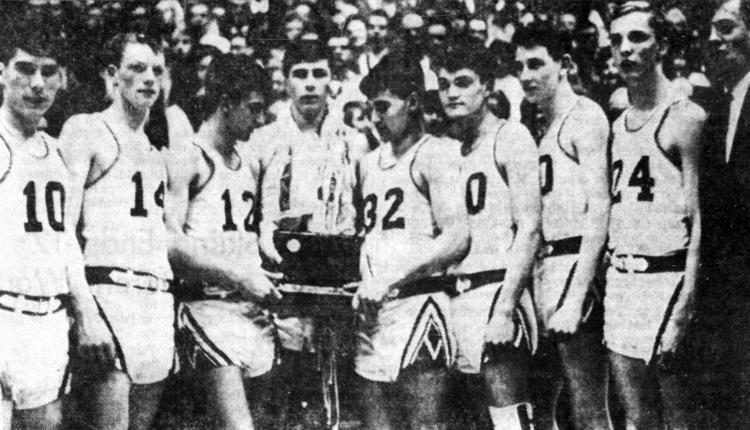 Outlook Blue Jays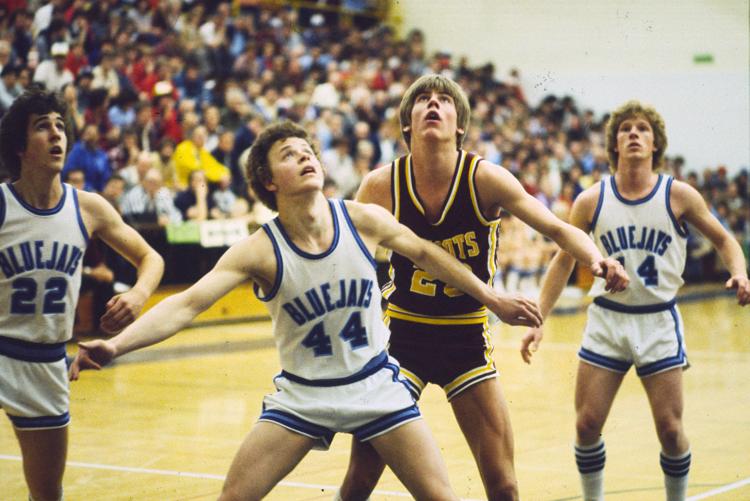 Peerless Panthers