BELGRADE — The Class B girls basketball state tournament begins on Thursday at the Belgrade Special Events Center and the field appears wide open.
None of the eight state teams embodies the Class B parity more than Three Forks. The Wolves are defending state champions and ranked No. 2 in the 406mtsports.com rankings, but they've been inconsistent this season. Their overall record is 13-11, and they spent most of the season at the bottom of the rankings or outside of the top 10.
The team Three Forks beat for last year's title, Colstrip, bowed out in last week's Southern B Divisional tournament. So did Townsend, which was undefeated and ranked No. 1 until falling to Three Forks on Feb. 15 (Three Forks also ended the Bulldogs' season on Saturday).
The topsy-turvy season has three days left — plenty of time for more surprises.
Teams: Columbus (20-3), Fairfield (14-11), Florence-Carlton (19-2), Forsyth (20-3), Harlem (19-4), Missoula Loyola (17-5), Wolf Point (19-3)
Northern B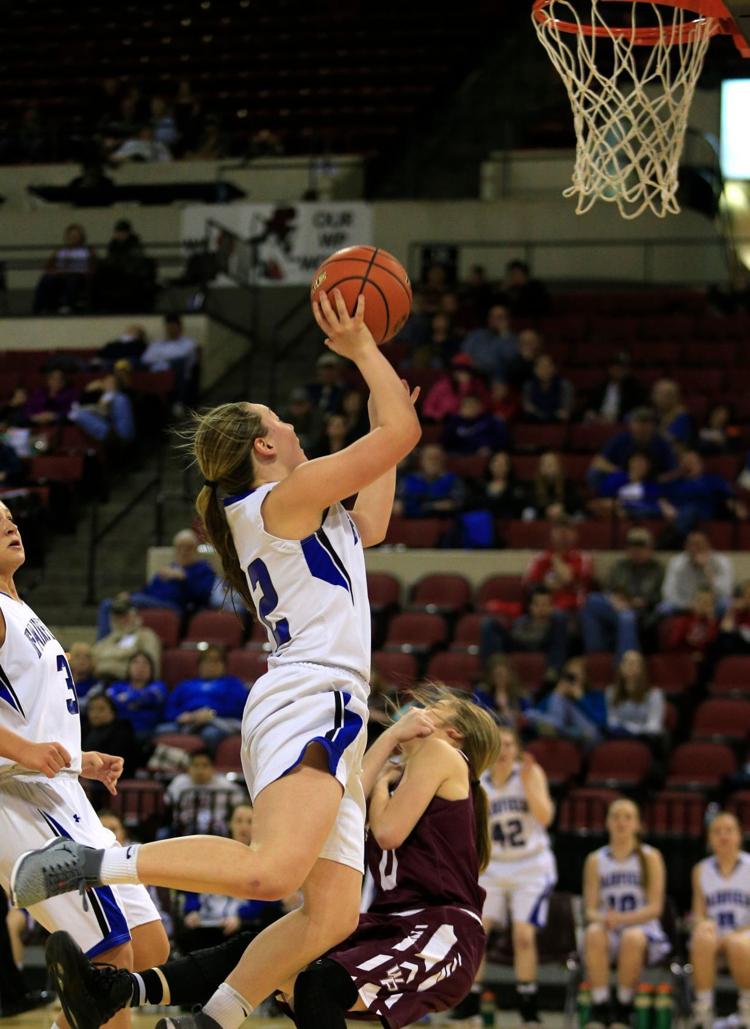 Top seed: No. 3 Harlem and No. 1 Wolf Point have split their four games this season, and Harlem prevailed in the latest matchup: the divisional title game on Feb. 23. L'Tia Lawrence continued her excellent season with a 28-point performance in the Wildcats' 46-43 win over the Wolves. A 46-41 victory over Shelby on Feb. 8 means the Wildcats have beaten everybody on their schedule besides Class C champion Box Elder, which rolled 79-55 on Dec. 6.
Other qualifiers: Wolf Point, making its second state appearance in three seasons, has beaten everybody on its schedule. The one non-Harlem loss came Feb. 9 at Scobey, which prevailed 53-40 — the Wolves' worst loss of the season. But they handled the Spartans a month earlier at home, 56-34. Frazer transfer Mya Fourstar and former Poplar player Imani Bighorn have stood out for Wolf Point, as has Imani's sister Mary Bighorn. Fairfield is the other Northern B team to reach state. The Eagles, who are making their third state trip in four years, have played one state tournament team this season, at Three Forks on Dec. 8. They beat the defending state champs 47-41.
Southern B
Top seed: No. 5 Columbus has won 12 straight games, most recently against No. 6 Forsyth in Saturday's divisional title game. The Cougars, who reached state for the first time since the 2014-15 season, beat No. 4 Townsend in the first round of divisionals and No. 10 Big Timber in the semifinals. Columbus has defeated every team it's faced this season, including two wins over Three Forks.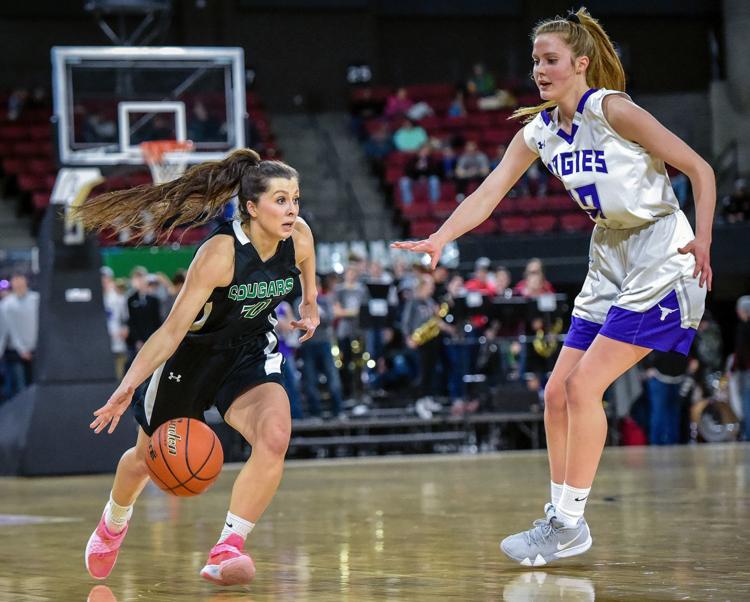 Other qualifiers: Other than Columbus on Saturday, Forsyth has only lost to No. 8 Colstrip — 48-45 on Jan. 4 and 45-43 in overtime on Feb. 1. The Dogies, playing at state for the first time since 2015-16, also beat Colstrip 30-25 on Feb. 16. Three Forks, the Southern B three seed, fell against Forsyth in the semifinals on Friday, but that is the Wolves' only loss in the last seven games. They are making their third straight state appearance, and they're led by Carroll College signee Kyle Olson.
Western B
Top seed: No. 7 Florence-Carlton opened the season with an overtime win over Shelby and two straight losses — 51-29 to Belt (No. 6 in Class C) and 74-68 to Malta. The Falcons have won 18 in a row since then, most recently holding off No. 9 Missoula Loyola for the divisional title on Feb. 23. Florence-Carlton has gone 3-0 against the Breakers this season, and it's returning to state for the second time in three seasons after falling short last year.
Other qualifier: Florence-Carlton has been responsible for the bulk of Missoula Loyola's blemishes in an otherwise excellent season. And the Breakers lost by seven points or fewer in each of their five losses. After suffering a three-game losing streak in mid-January, the Breakers won nine of their last 10 games to reach the state tournament for the first time since 2015-16.