BUTTE — Stepping onto the basketball court is a victory for Bella Sorini.
It's usually painful. Sorini missed most of last season recovering from a surgery on her feet that's part of the treatment for club foot, a condition she was born with, a birth defect that twists the foot out of shape and proportion.
The surgery was her third to deal with the condition and the hope is that it's her last. The other two came when she was 11 months old and then at five years. They were critical in allowing her to walk, much less run and shoot basketballs into a hoop.
"It's crazy … a lot of people can't even walk with it," Sorini said. "I'm really thankful to even be able to walk."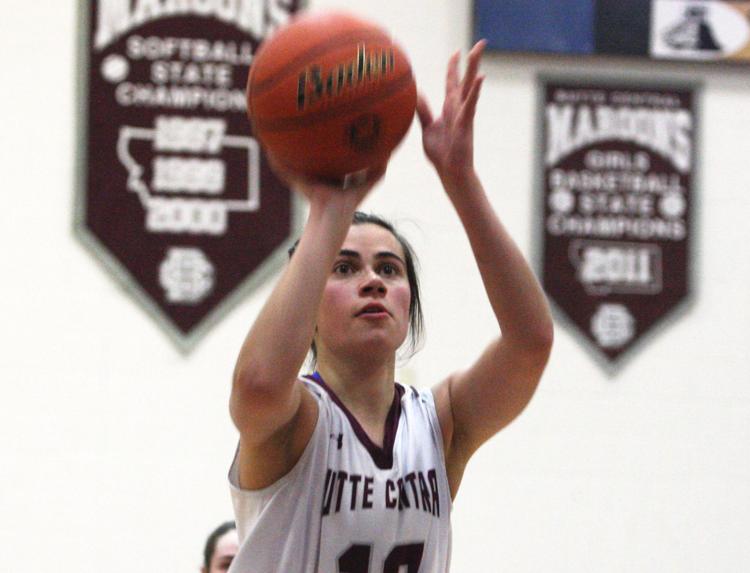 This year, Sorini's seen minutes in every game, despite playing with a bulky brace that covers much of her left leg. She sprained her ACL several months ago and she wasn't even entirely sure she'd be able to play her senior season.
That particular injury was caused by overcompensating for her foot and when it first started, Sorini was more than worried that it was tear.
It, thankfully, wasn't and while the 5-foot-9 forward isn't quite playing at the level she wants to be, getting her chances on the court is something.
"She gives us everything she has," Butte Central head coach Meg Murphy said. "I know she wants to be on the floor more than anybody and she gets down on herself a little bit when she's not out there all the time, but, you know, it's trying to keep her healthy."
Staying healthy has been the key. There's been many hours spent in the training room and even more rehabbing. But for Sorini, all the time and the pain is more than worth it.
Simply put, she loves playing basketball. Her memory of first getting on the court goes all the way back to first grade, when she played in a YMCA league.
Her late father, Dr. Pete Sorini, was a big part of her getting started. A well-known neurosurgeon (among many things) in Butte before his death in 2015 following a long battle with a brain tumor, basketball has been a way for her to stay close with him.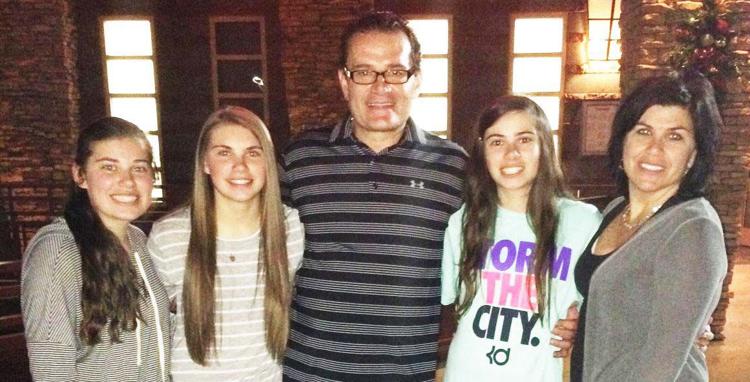 "It's been hard with the passing of him," Sorini said. "So I just know that every time I'm out on the court I have to do it just like he was here in the stands."
Simply having the basketball in her hands, hearing her name called to sub into a game — it means more to her than most people could ever understand. She plays the game with a particular brand of joy and makes the most of her moments on the court.
Sorini doesn't score often, but that's not a big deal to her. She'll pick up the occasional rebound and her situational defense is an important part of her place in the rotation.
One of three seniors on the squad, her leadership is critical too. Butte Central has started off the season 4-6 and are currently tied for second in the Southwest A. Sorini has watched as her squad went 24-0 during her freshman year in 2016 and then found success at the state level over the past few season.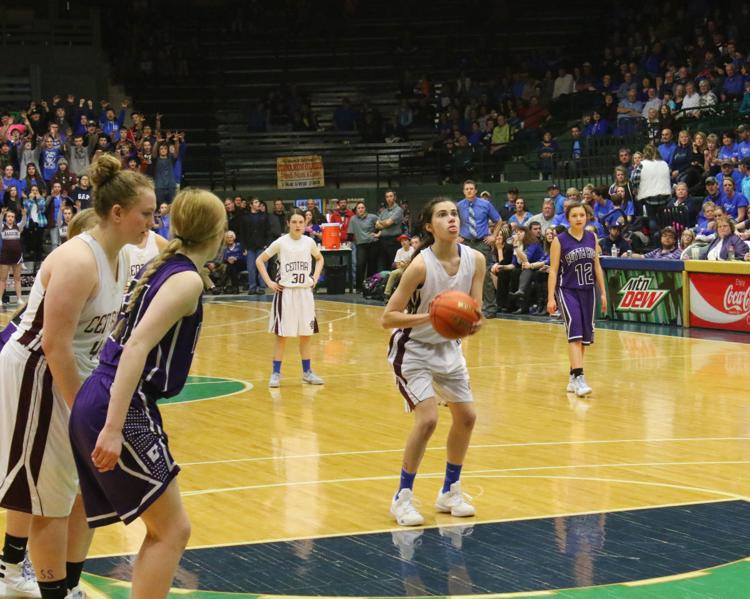 Her experiences have sometimes come while on the bench, but that hasn't made much of a difference in her eyes.
"There has to be someone that has to be like the voice," Sorini said. "I know I can't do a lot with my legs and feet, but I know I can be a voice and be there for a team."
As the season trudges towards it conclusion, there's already been plenty of time for Sorini to reflect on what her high school career has been. She admitted several of the players had even got a little emotional at practice thinking about it.
But, barring more medical complications, Sorini will likely been on the court for each of Butte Central's final eight regular season games. With some good luck and continued growth, the team perhaps has a chance to take it a bit past that.
Sorini will be in the middle of it, working through all the pain.
"I don't know how she does it," Murphy said. "She's set her mind to it, that 'I'm just going to play.'
"That's just how she is."