CUSTER — Throughout the week of practice and team bonding for the 6-Man All-Star game, there was a prevailing sense among the Red Team that they might be slight underdogs.
The Blue was thought to be the quicker team and, in the 6-Man game, that can spell trouble. But when the Red fell behind by 10 points in the first quarter of Saturday night's game, the team didn't act like an underdog. And it didn't panic.
Instead, the Red rolled up its sleeves and grinded out a 33-32 victory in a game that wasn't really decided until the Red's Mavrick McKinlay of Geraldine-Highwood recovered an onside kick with 46 seconds left.
"You've got the best 32 kids supposedly in 6-Man football here facing off one against the other, it's just sheer will power when it comes down to the end," said the Red's Jake Solomon of Denton-Geyser-Stanford, whose touchdown catch from Brady Duvall, followed by Kyle Lee's conversion kick, gave his team a 33-24 lead midway through the fourth quarter. "I was a little nervous there, but I had faith in our hands team."
Duvall, of Geraldine-Highwood, threw for 119 yards and three touchdowns. He completed 9 of 11 passes and was named the Red's offensive MVP. Geraldine-Highwood's Joseph Hale and Colby Zentner of Bridger shared the team's defensive MVP honor.
Bainville's AJ Ullmer earned the Blue Team's offensive MVP honors by throwing for 73 yards and three touchdowns — two to Wibaux's Cobe Begger — and running for a fourth score. It was his 26-yard scamper down the left sideline with 46 seconds left that brought the Blue — after Levi Brubaker of Noxon kicked his fourth extra point — within 33-32. Ekalaka's Caleb Fix was the Blue's defensive MVP.
The Blue bolted out to a 16-6 lead on a touchdown pass from Ullmer to Fix late in the first quarter. But the Red found a way to slow the Blue down, and once Sunburst's Lane Lerum connected with McKinlay on a 15-yard scoring pass for an 18-16 lead on the last play of the first half, the Red never trailed again.
Red started the second half with an 8-play scoring drive, culminating in an 11-yard run by Grass Range-Winnett's Caleb Hess, which amounted to 19 unanswered points and a 25-16 lead.
Grass Range-Winnett coach TJ Smith, who served as head coach of the Red Team, deflected a lot of the credit for the win to assistant coaches Dean Lerum (Sunburst), Dustin Kinkelaar (Roy-Winifred) and Brandon Gondeiro (Geradline-Highwood).
"I knew that I had treasures with those guys. I told them what (packages) I wanted, I told them what I expected, and they got it done," Smith said. "I'm very proud of the coaching staff and I'm very proud of all the boys. We gelled really well this week in practice."
Duvall echoed his coach's sentiment.
"Instantly, we hit it off with the team camaraderie, and it felt good," he said.
The Blue Team misfired on a couple golden chances for more scores. Hale sacked Ullmer on fourth down when the Blue was at the Red 5-yard line with a chance to build its 16-12 lead, and it had another scoring chance halted when the Red's Zane Stahl broke up a fourth-down pass at the goal line midway through the fourth quarter.
The Blue forced its share of turnovers, too, blocking one punt and getting an interception by Ullmer in the end zone for a touchback late in the third quarter.
In the end, it turned out to be what an all-star game should be: down to the wire.
"It's not like a playoff game or anything like that, but it was still intense," Blue head coach Craig Lunde of Wibaux said, before adding with a smile: "But I'll probably be able to sleep tonight." 
2019 Montana Six-Man All-Star Game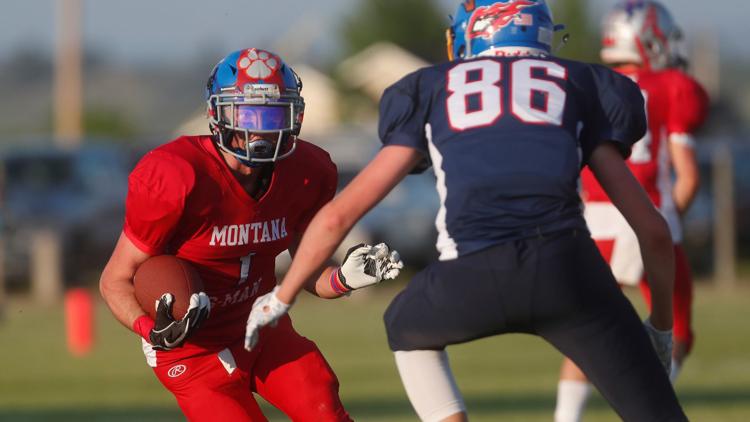 2019 Montana Six-Man All-Star Game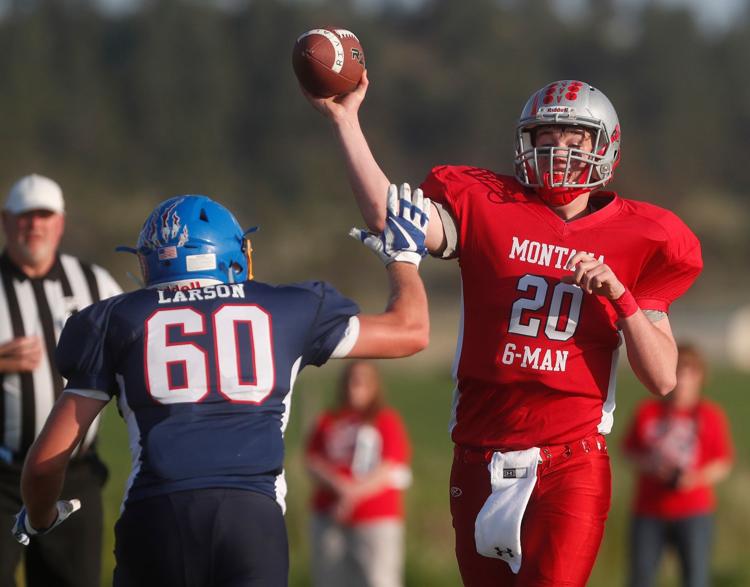 2019 Montana Six-Man All-Star Game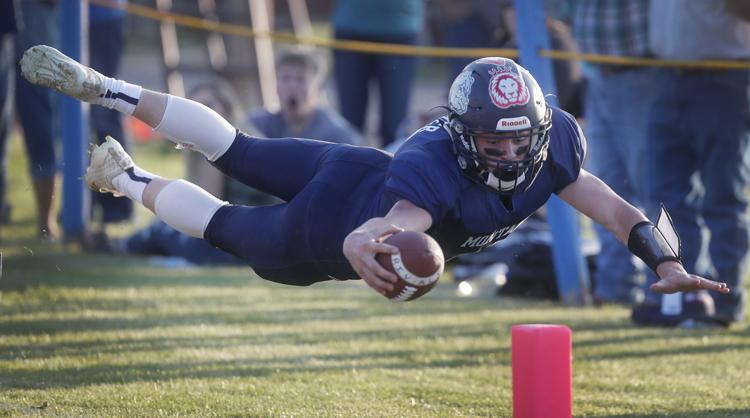 2019 Montana Six-Man All-Star Game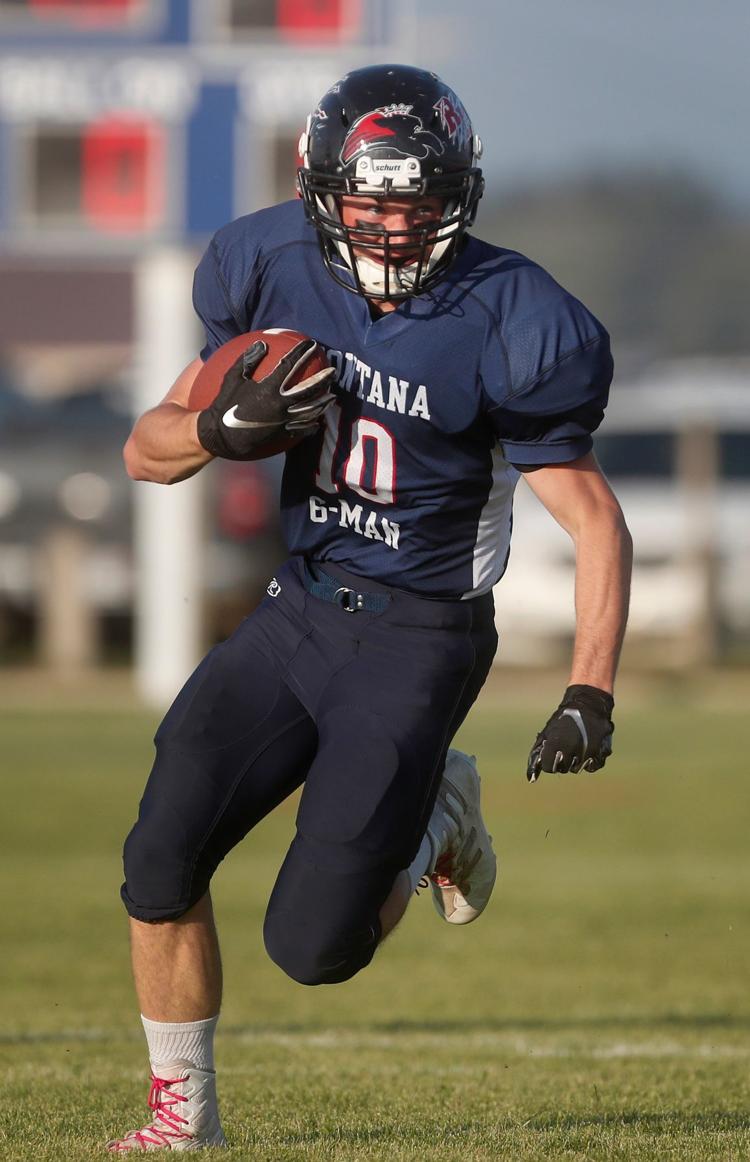 2019 Montana Six-Man All-Star Game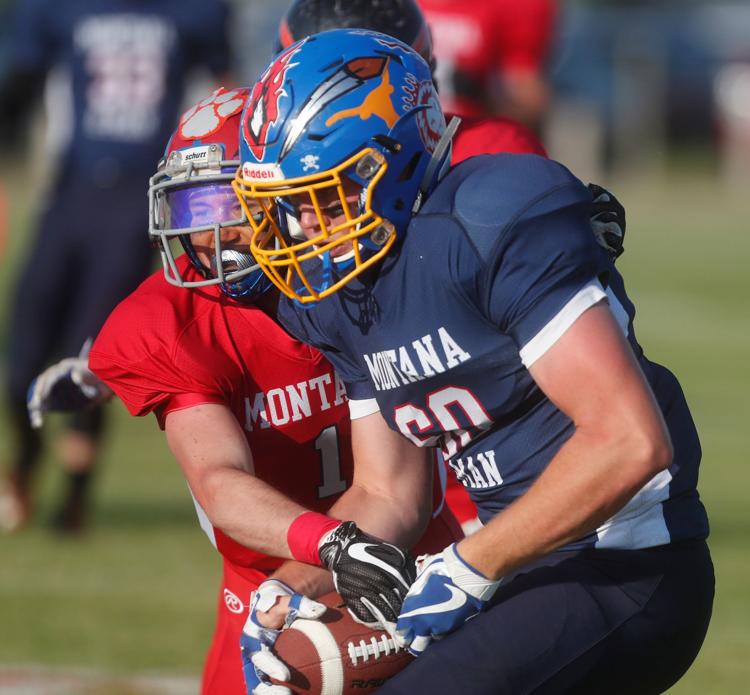 2019 Montana Six-Man All-Star Game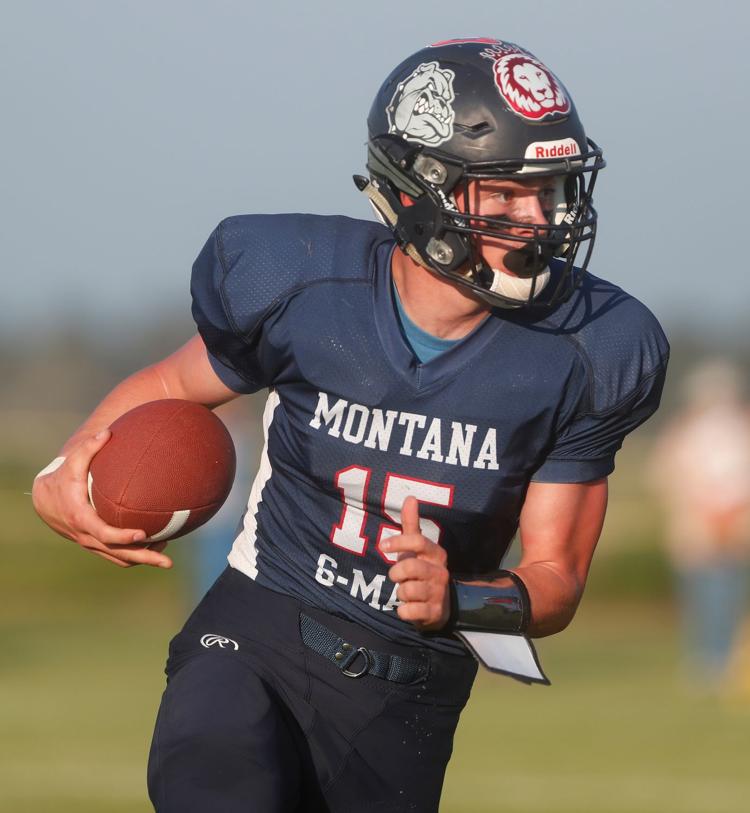 2019 Montana Six-Man All-Star Game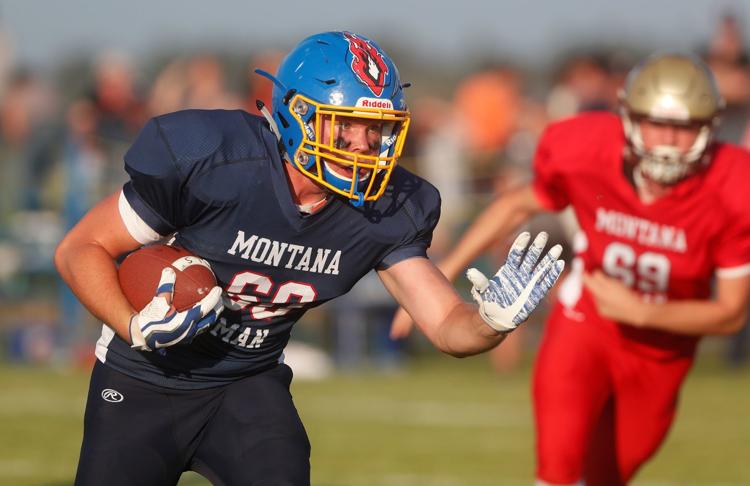 2019 Montana Six-Man All-Star Game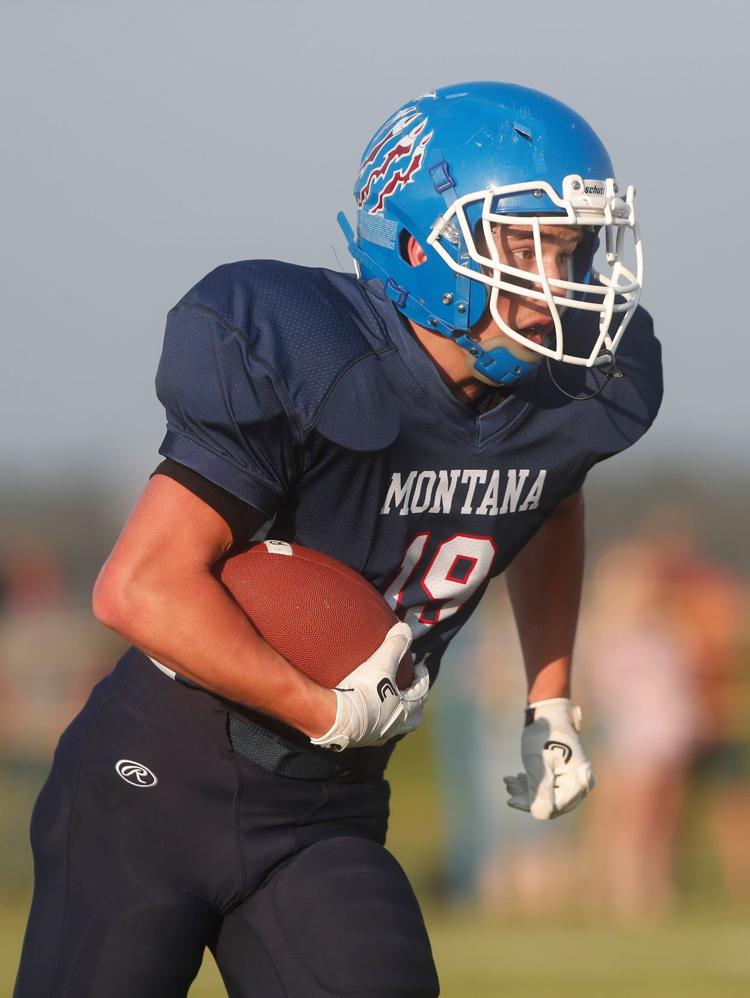 2019 Montana Six-Man All-Star Game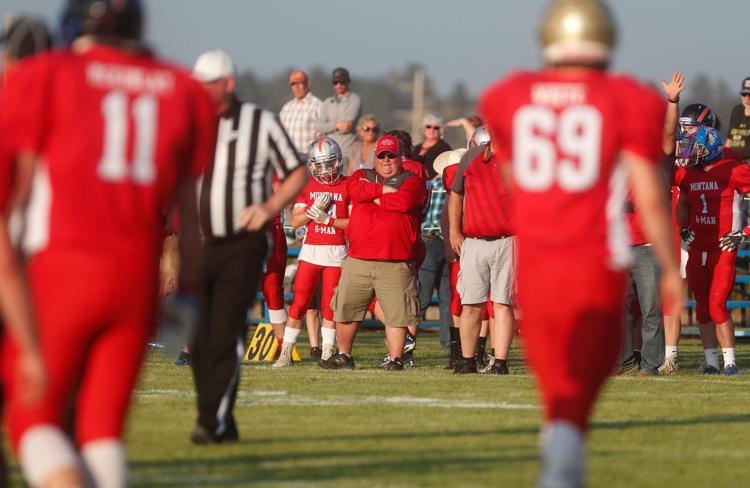 2019 Montana Six-Man All-Star Game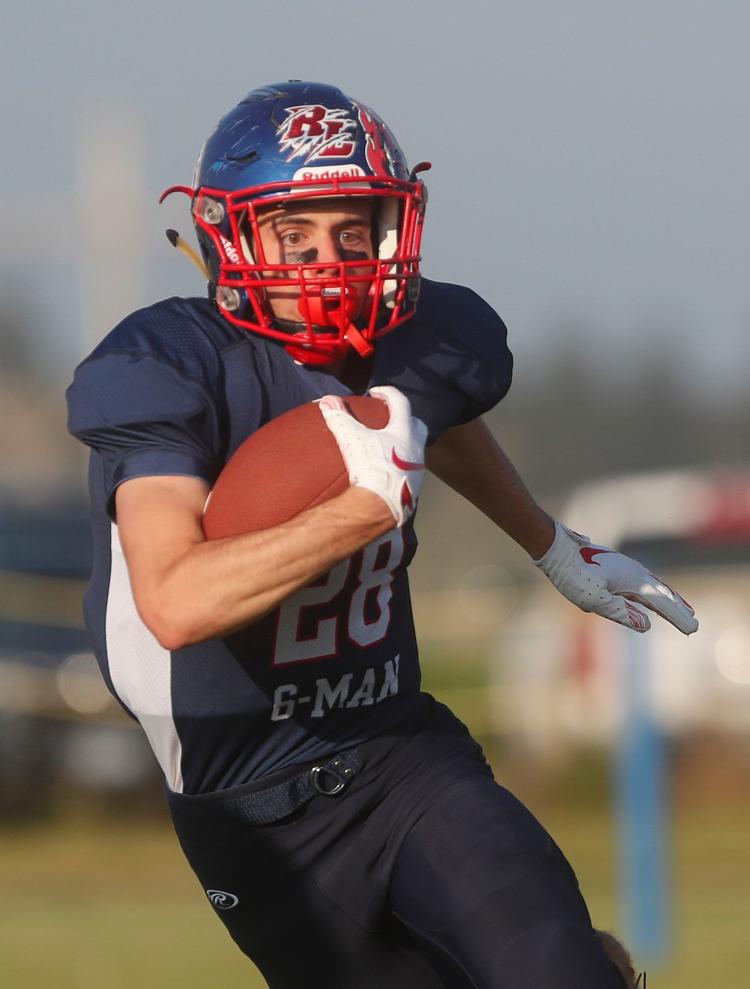 2019 Montana Six-Man All-Star Game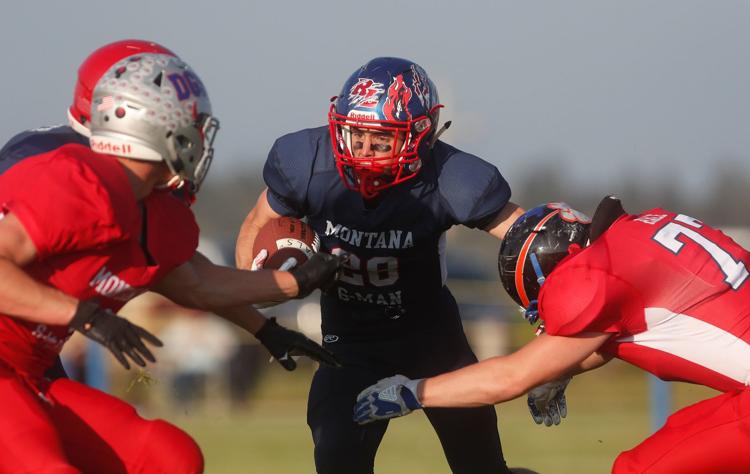 2019 Montana Six-Man All-Star Game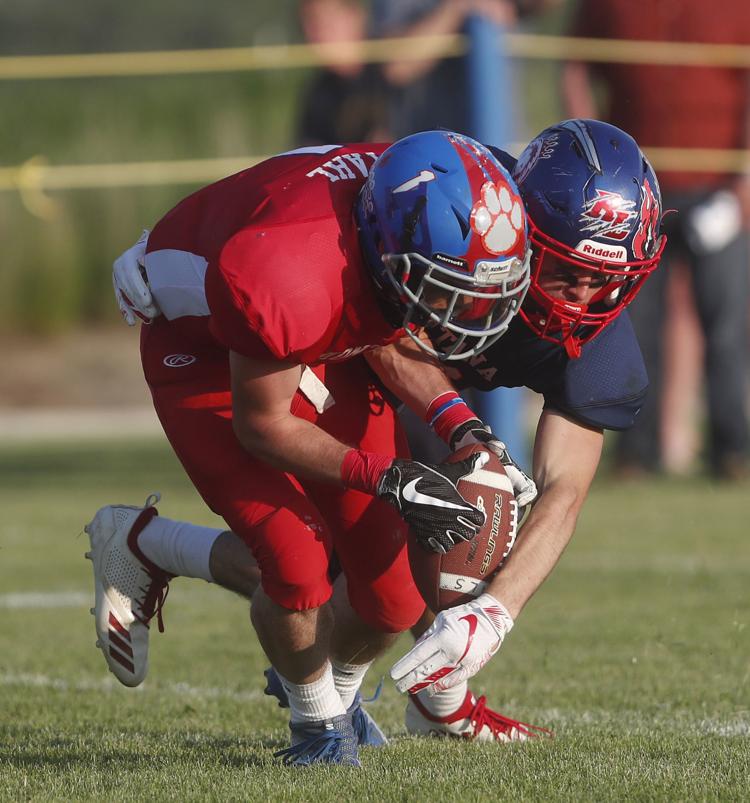 2019 Montana Six-Man All-Star Game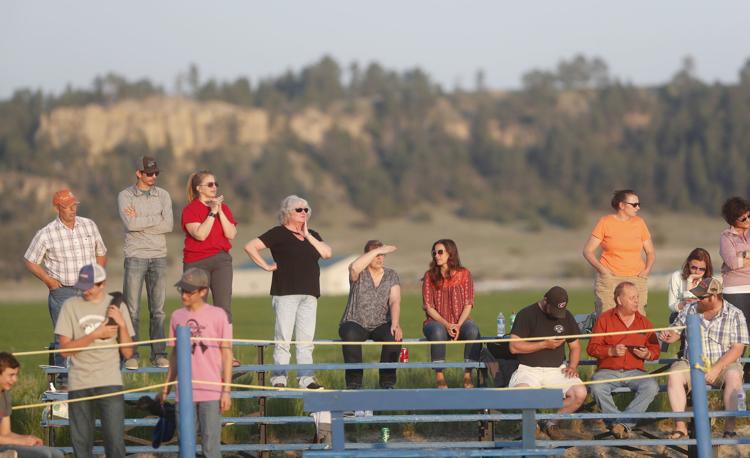 2019 Montana Six-Man All-Star Game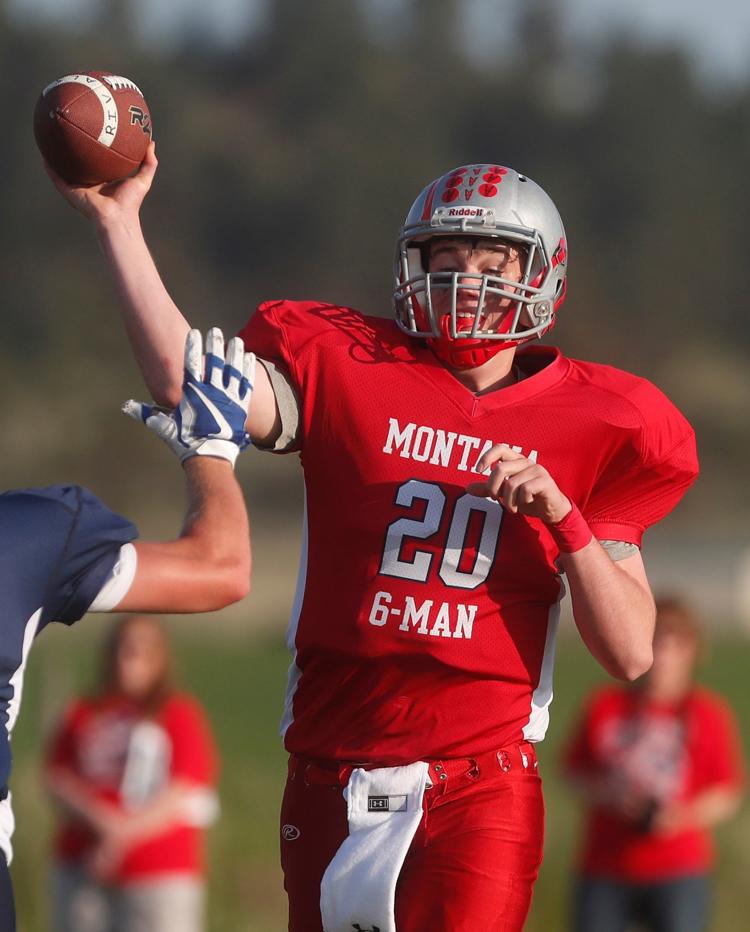 2019 Montana Six-Man All-Star Game