BUTTE — In between the sixth and seventh innings, Ciera Jessop had a request for Corvallis head coach Steve Tintzman — she wanted to bat again.
The senior has struggled mightily at the plate over the previous several weeks and early on against Butte Central it was more of the same. After a 0-for-2 start to the day, Tintzman had decided to use a pinch hitter. At that point, she had been retired 18 straight times and her last hit had come against Belgrade on April 26.
But tied with the Maroons heading into the seventh, Tintzman decided to give her a chance. Jessop would reward his faith with a single shot home run to center field that kicked off a seven-run inning. 
Corvallis went on to win 17-10.
"Honestly, it's what I needed," Jessop said. "It's just indescribable, I mean, after striking out for how many times previously and, like, senior year, towards the end of the season and it's not where I wanted my softball career to end at… it was what I needed and now I can move on towards that."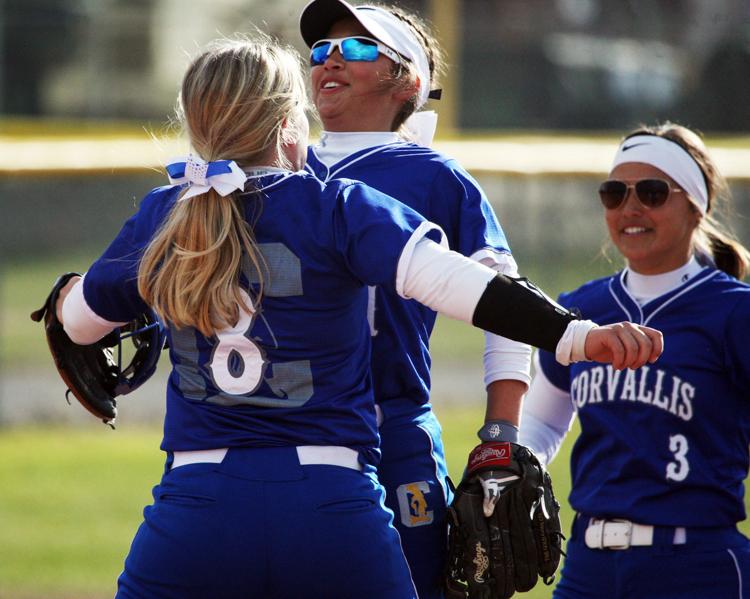 Central gave up two singles and a walk following Jessop's homer and the Blue Devils soon led by five. Miscues plagued the Maroons, who couldn't seem to find any kind of rhythm on defense over the final two innings. The Maroons gave up 12 runs in the sixth and the seventh which was simply too much for their offense to overcome.
Central finished with eight errors, five of them coming in the last two frames.
"I mean, really we should have won this game in the sixth inning," said Butte Central head coach Kelci Thatcher. "Routine plays. You know, we just got to keep working hard, focusing on the things we can focus on, getting better at taking grounders, catching flys, making throws, hitting the ball. Basics."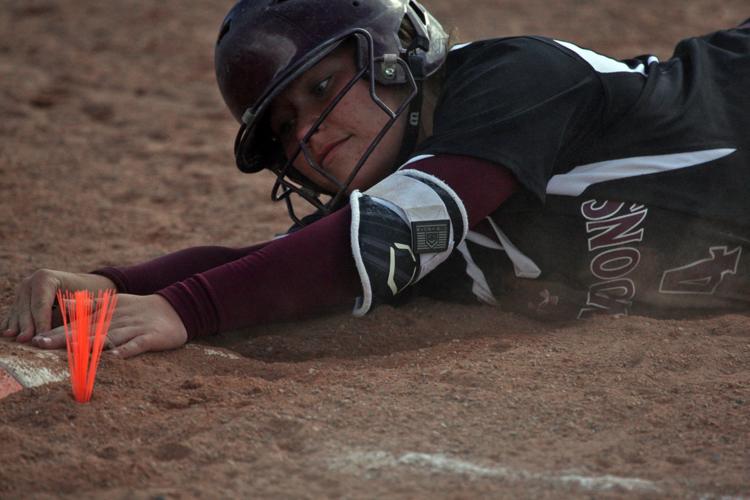 Corvallis finished with just one error and knocked the Maroons pitching for 15 hits. Sami Knapp finished with a game-high four hits and had four RBI while Gabby Krieger went 3-of-5 on the day with two runs scored.
"(Early on) we were pretty lazy with the bat, not much emotion, so once that gets going it's contagious as you can see," Tintzman said. We've been a good hitting ball club and that's how we win. If we're not hitting the ball, we're not gonna have a lot of luck."
Luck hasn't exactly gone Corvallis' way much of this season and the team has lost numerous games in the seventh inning. The young Blue Devils squad is hanging on to their postseason hopes by a thread, while Central saw its chances dissipate completely.
On Thursday evening, however, Corvallis would not be denied a victory. Especially Ciera Jessop.
"When she asked me if she could bat her last time up, I said, 'You know what, if anyone deserves to bat, it's you Ciera,"' Tintzman said. "She's an overachiever, she's an overworker … I said to her if you fail, you fail, so be it, no big deal.
"And look what happened."