BILLINGS — When Casey Gunlikson looks back on his senior year, he admits to getting a little nostalgic about his teammates and what they achieved.
And it's not over yet. The three-sport athlete and sprinter will start his effort to replicate last year's individual title performances this weekend at the 5B district track meet.
The defending Class B champion in three events — 100 meters, 200 meters and 300 hurdles — would like to cap it all off standing atop those podiums once again. With just weeks left in the season, he feels like he's in good shape for that to be a possibility.
"Just cut (the times) down, you know," Gunlikson said. "Go out with a bang."
If he's using the past few years as a foundation, that could be a tall order.
After going undefeated during his junior season in both the 200 and 300 hurdles, Gunlikson hasn't finished lower than second in any individual race in nearly two years. And the number of times he's been runner-up in any of those events in that same time span? Three.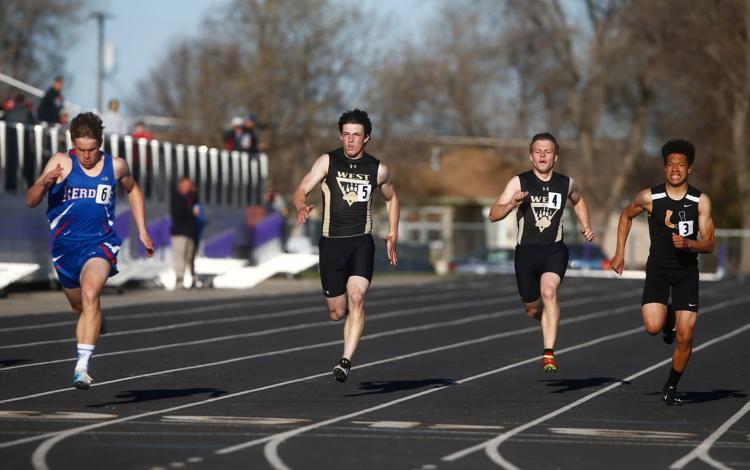 But with that success he knows that no one does it alone even in an individual sport like track and field. For example, he credits his mom and coach, Paula Berry, as the reason he got into the hurdles in the first place and for helping get to this point.
"That's what a coach is there for and especially with a mom, she's definitely going to push me," Gunlikson said. "And it's good for me."
Plus having rivals like Huntley Project's Brad Graves also keeps him on his toes and continues to push him. Each of their season bests are separated by one-tenth of a second.
"It's awesome," Gunlikson said. "He could have (beat) me in any of these races because it is neck and neck every time. He obviously has the same work ethic and same willpower so at the end of the day it's just whoever fights for it and wants it more."
Both will run at Montana State in college, which has led to some interesting conversations on the start and finish lines of the 300 hurdles this season.
"The first 300 that we finished this year, I beat (Graves) and he was obviously tired and tuckered and kind of bummed that he got second or whatever, and I was like, 'Well next year we'll be on the same team so it's no big deal. We're running for the same team right now.' And he was trying to breathe through it and was like 'Yeah, you're right.'"
And while Gunlikson says the finish of the hurdles is the best part of that race, his favorite race is much shorter.
"The 100. It's over like that." Gunlikson said with a snap of his fingers. "It's easiest. It's the funnest to me."
That works out well since he currently holds the fastest time in the state regardless of class after running a personal best 10.83 seconds on May 4.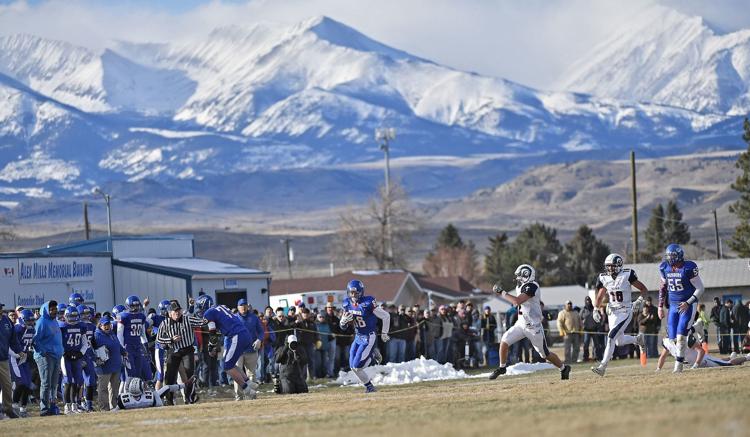 That speed has been put to good use where he helped the Sheepherders to a Class B football semifinal appearance as a receiver and safety in the fall, and then a third-place finish at the State B basketball tournament this winter after going 18-0 in the regular season.
"I mean at the beginning of the season of basketball coach said, 'You know only two teams at the end of the year win a game — third place and first place.' And we'd rather be first, but hey we'll take third," Gunlikson described. "I was really happy with third."
He'll miss the camaraderie of team sports, a subject he'd been reflecting on recently with his teammates given the daily countdown to the end of his high school career numbered less than 20.
"Sports further you in life and they further you as a person so at the end of the day you can't take that for granted. You've just got to enjoy it and live it up," Gunlikson said as he reflected back on his high school sports career.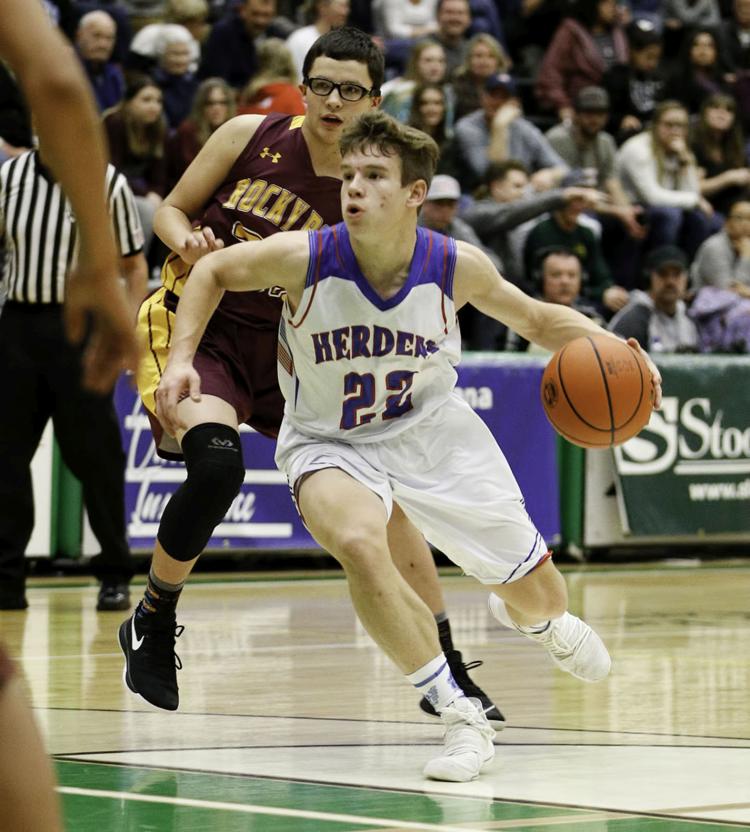 He'll continue that journey in college and says he always wanted to compete at the Division I level, but had to decide between track for Montana State or an offer to play football for the Montana Grizzlies. It was a difficult decision, but one which he said he made based on the toll on his body.
Three may be his number this year — three sports, a third-place finish in basketball and what he considers a third-place finish in football for the Sheepherders — why couldn't a repeat in his three events be possible at the state track meet?