BUTTE — For the fourth year in a row, Butte Central's Lindsay McGree competed in the long jump at the John Tomich Invitational.
And for the fourth year in a row, McGree won the event at the track meet named for her late grandfather. To say that moment meant a lot to her would be something of an understatement.
"I could almost cry," McGree said. "It's been a dream of mine."
McGree won the triple jump with a leap of 16 feet, 10 inches which is now the second-best mark in Class A. Her winning 100 meter dash time of 12.97 — which she said surprised her a bit — is a personal best and tied for the third-best mark in the classification.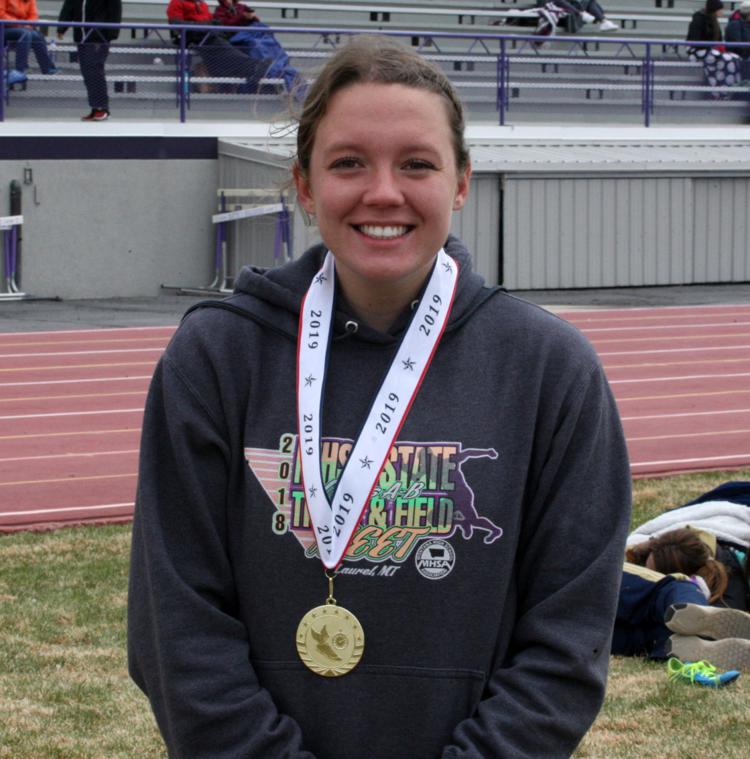 Coached by her father Dan McGree, the long jump has always been a part of the Maroon senior's life. She got into track at around age six and it wasn't all that long before she started competing in the event.
"It always has been (my favorite)," McGree said. "I've been doing it for so long it's just my favorite one out all of them."
The defending state champion in the long jump, there's a good chance she could end up repeating again this season. While weather has hampered the track season for the Maroons, McGree seems to be starting to get into a groove with her jumps.
She's just not trying to overthink it.
"I just try not to try to hard, just try to have fun with it because if I try too hard that's when I don't do as well," McGree said. "My teammates and my dad as much coach and they all push me and encourage me a lot."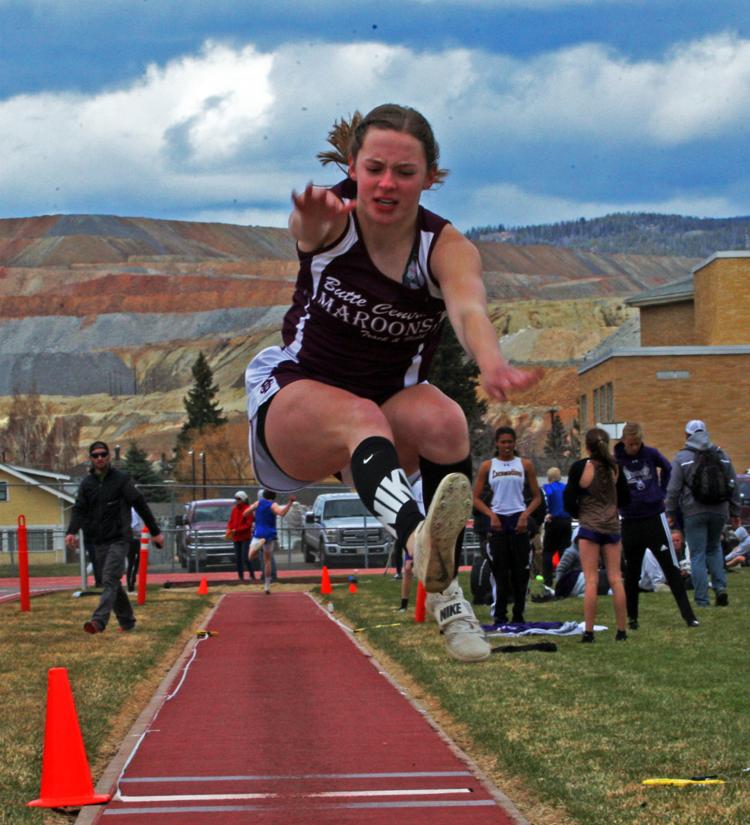 Haverfield leaps to win
Throughout the season, Michael Haverfield has had something of a competition with fellow Dillon high jumper Alfred Peterson.
Peterson (who did not compete at the Tomich Invitational) ranks first in Class AA with a mark of 6-foot-6 which he set on April 23 at the Top 10 meet. Haverfield, meanwhile, again hit 6-4 on Saturday afternoon to win the event. It's the second time this season he's cleared that mark.
"I've been trying to get over 6-4 all season and I finally got it," Haverfield said. "So now it's 6-6 trying to get over that. I'm getting there."
Both athletes are seniors at Beaverhead County and Haverfield said the constant competition has helped him become a better jumper. Going back-and-forth in practice is commonplace, as is some friendly jesting.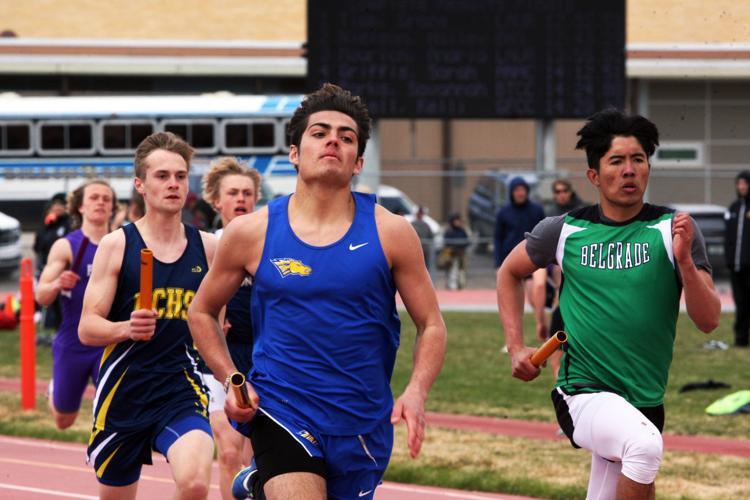 Either could end up taking home the title at the end of the season, but Haverfield knows there's still plenty of work to do before the state meet.
"Well this year I've been working on my approach because my approach was a little sketchy last year to where I was kind of stuttering at the end," Haverfield said. "I kinda got that down and you know, nice and smooth now so now I'm basically trying to get up and jump and just get my best jump."
Butte girls, Frenchtown boys take team titles
Butte High won the girls meet with 131 team points, outpacing second-place Laurel who scored 118 and Belgrade who took third with 70.
The Bulldogs were led by Ally Cleverly, who took wins in the 200 (26.90) and the 400 (1:01.14) and finished second in the 100. Braleigh Garrett and Anna Trudnowski also had wins for Butte, taking the 100 meter hurdles and the high jump, respectively.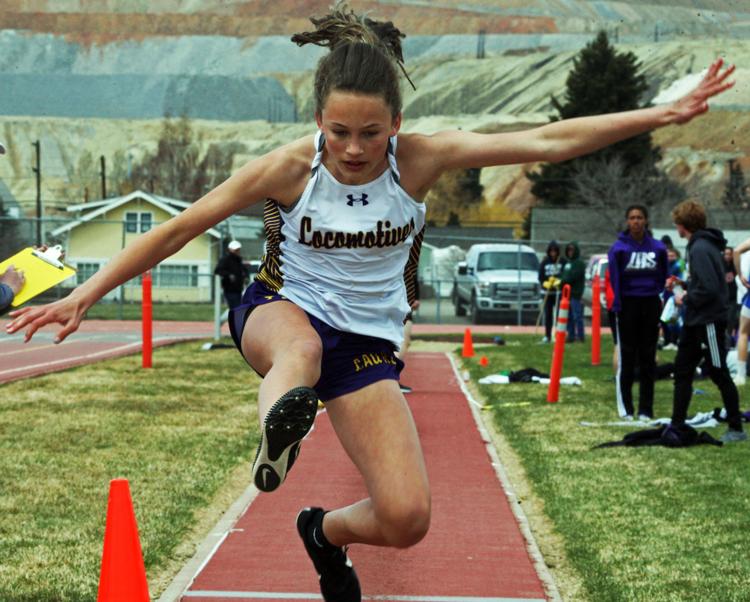 Deer Lodge's Amy Fjell-Hagan was strong in the throwing events, winning both the discus and shot put.
Frenchtown was just able to edge out Laurel by two points to win the boys team title. The Broncs, who scored 102 points, had just two wins — Tyler McDonald in the 110 hurdles and Jeffery Jacobs in the triple jump — but had a number of athletes place in the top six to score points. Laurel had five first-place finishes: Beau Dantic in the 200, Levi Taylor in the 800 and 3200, Ely Kraft in the in the discus and also were able to win the 1600 meter relay.
The Butte boys finished third with 99, barely edging out Dillon's 98.5.