Monday night, the Billings West High Golden Bears wrestling team crowded into Jennifer and Seth Scheller's living room around a 5-year-old and presented him with a signed poster, a hand-carved wooden bear, various gifts and a shirt bearing the title "honorary coach."
The majority of the team decided to surprise Skylan Scheller after learning that the boy was missing wrestling and the team, unable to compete due to health issues.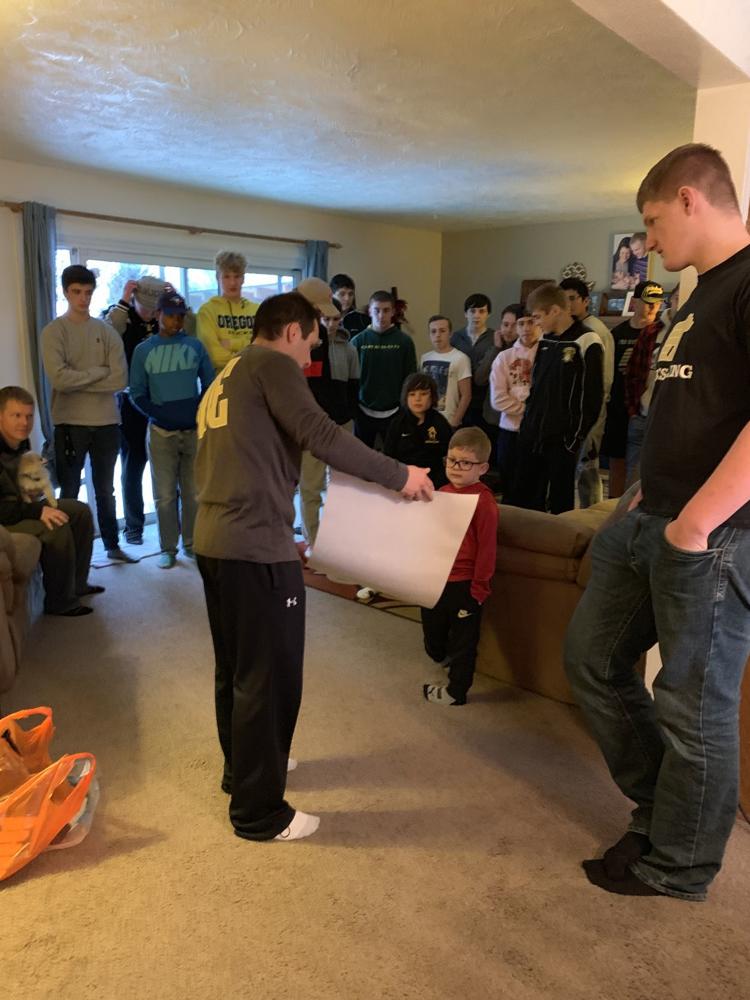 "I figured, let's go to him, since he can't come to us, and make him feel like he's very important," Jeremy Hernandez, coach for the Billings West High School wrestling team and for Team Champs Wrestling Club, said.
In December, two weeks after the wrestling season began, Skylan fell ill with a rare, non-contagious strain of E. coli and had to drop out of the Team Champs Wrestling Club.
Unable to take steroids or antibiotics due to a complication that could cause kidney failure, Skylan can't run the risk of being exposed to other infections or viruses with a compromised immune system and can't wrestle.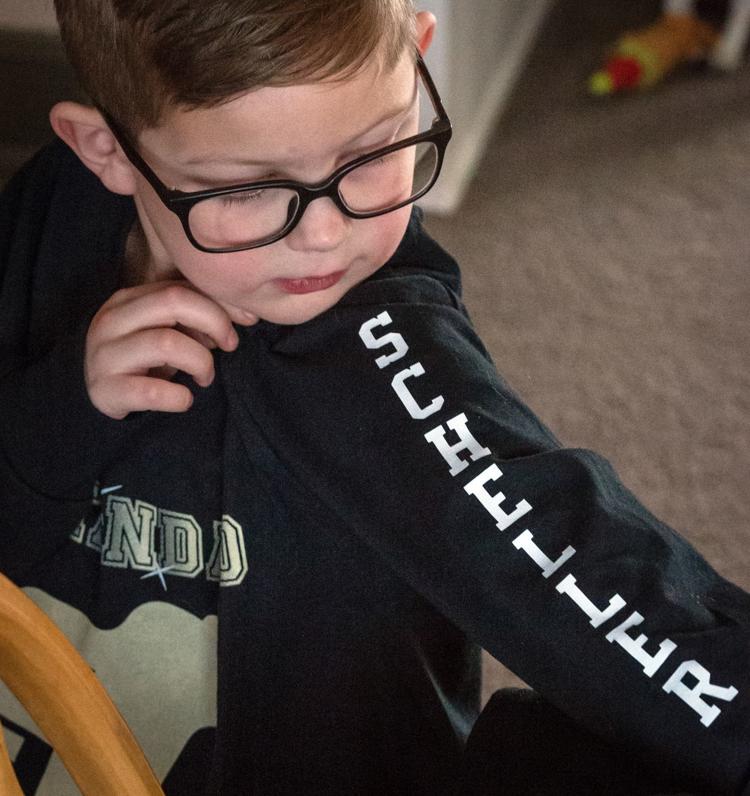 The virus was supposed to leave his system within a week, but eight weeks later the illness persisted. Jennifer Scheller, Skylan's mom, said he's been discouraged the past few weeks while he couldn't wrestle.
"He is very dedicated to the sport," she said. "He wants to be a wrestling coach someday. He takes it really seriously."
Scheller reached out to the Team Champs coach, Jeremy Hernandez, to let him know why Skylan was missing practice.
After learning that Skylan was so ill, Hernandez decided he to try to lift Skylan's spirits. He'd coached Skylan with Team Champs for a few seasons and taught Skylan's parents in high school. Then, in January, Hernandez invited Skylan to sit in at a dual meet.
"I told him that it won't make him feel 100 percent better, but how about he comes and sits next to me, and the team, against Bozeman," he said.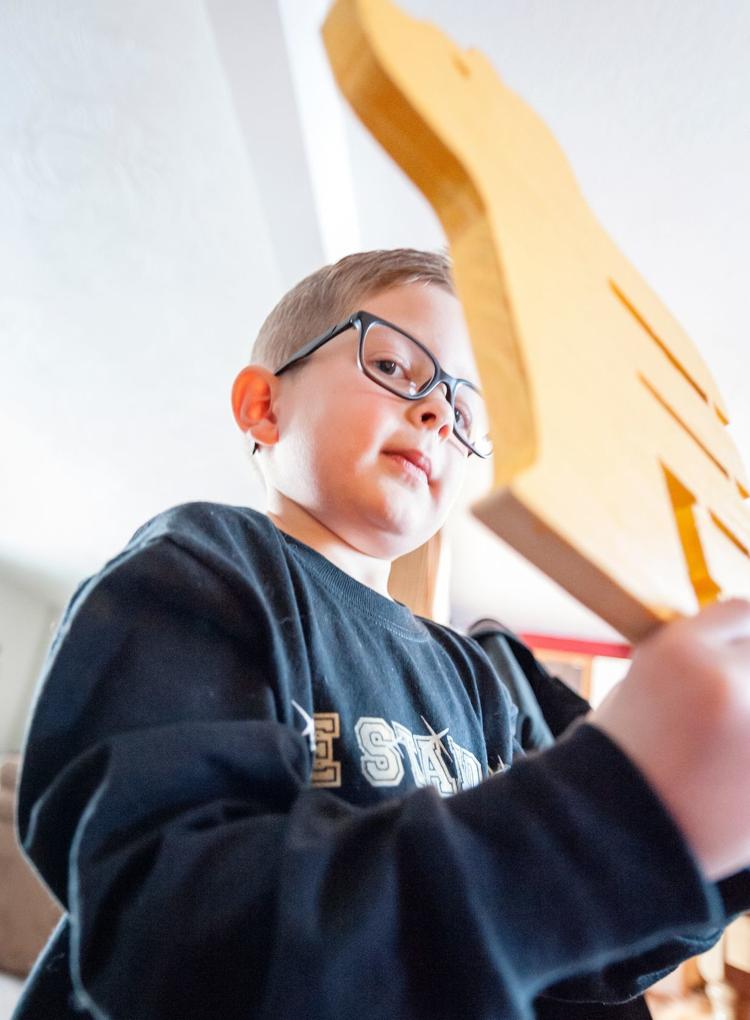 Hernandez was impressed with Skylan's spunk and commitment at the dual.
"He sat next to me and helped us coach, and when the coaches were screaming we could hear little Skylan screaming the exact same thing," Hernandez said. That dual earned Skylan the title of honorary coach.
On Jan. 30, Hernandez sent out a blast email to the parents of the team, calling for help to organize something to make Skylan feel even better.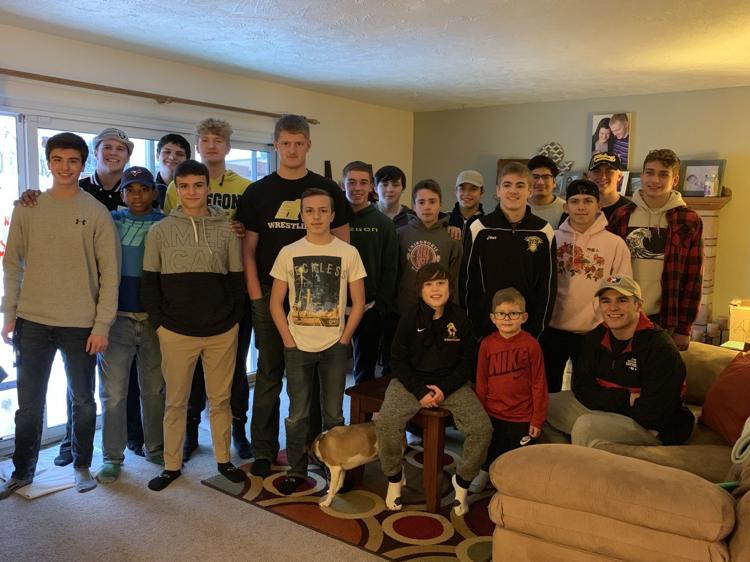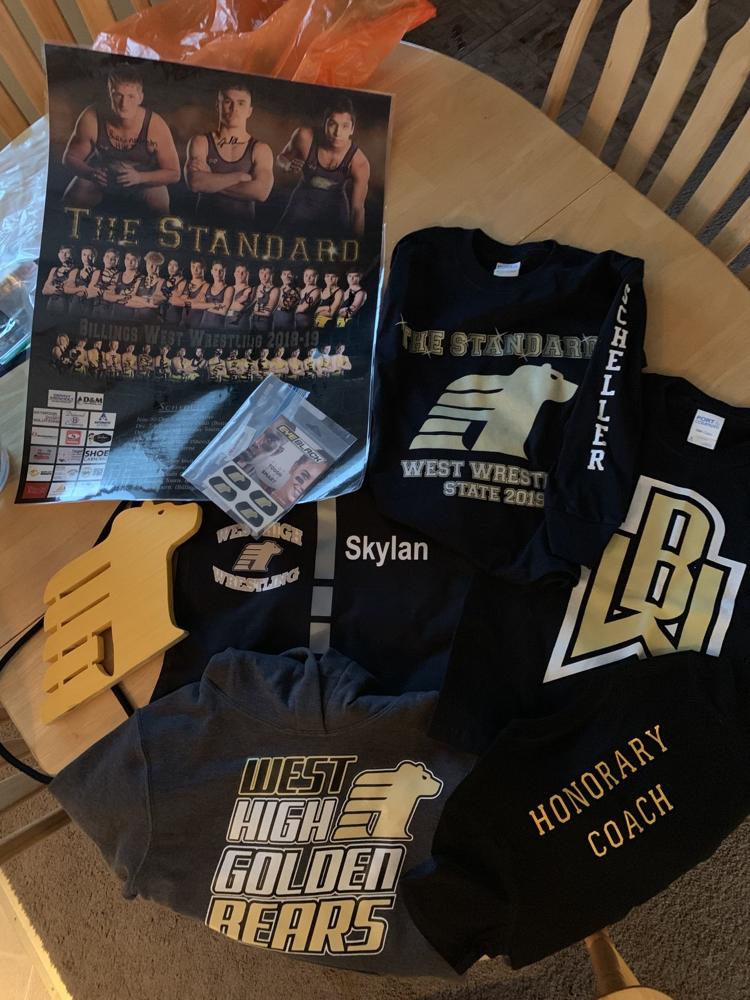 The email included a photo of Skylan sitting in the middle of the team at the dual. The photo struck a chord with Janelle Bell, mother of Levi and Zac Malcolm, both wrestlers on the Golden Bear team.
"You could see he just looked up to the boys and the whole team, and see how much that it meant to him," Bell said. "I reached out to Jeremy, he said there was an email that went out and people were responding about wanting to do different things."
Bell told Hernandez she was going to get Skylan a shirt with his name on it, like the State wrestlers have, and Bell worked with Paul Ruhter Photography to make a poster for the state tournament, using Skylan's official wrestling photo from the previous season of Team Champs.
Visitors of the State Wrestling Tournament may have seen the banner of the 5-year-old among the high school wrestlers.
Although Bell didn't know Skylan personally, she said it's normal for families within the wrestling community to help each other out.
"All over the state, it's like a family," she said. "They take care of each other when they're not well or in need. It just speaks to the wrestling community and how they function."
Hernandez said the little boy seemed overwhelmed by the surprise Monday. But almost an entire team of wrestlers in a small room might be intimidating to anyone. Shy at first, he opened up.
"I think it did wonders for him," Hernandez said. "It won't completely cure him, but it was a big boost for his emotions." 
Scheller said Skylan was very happy to receive the gifts and support from the team.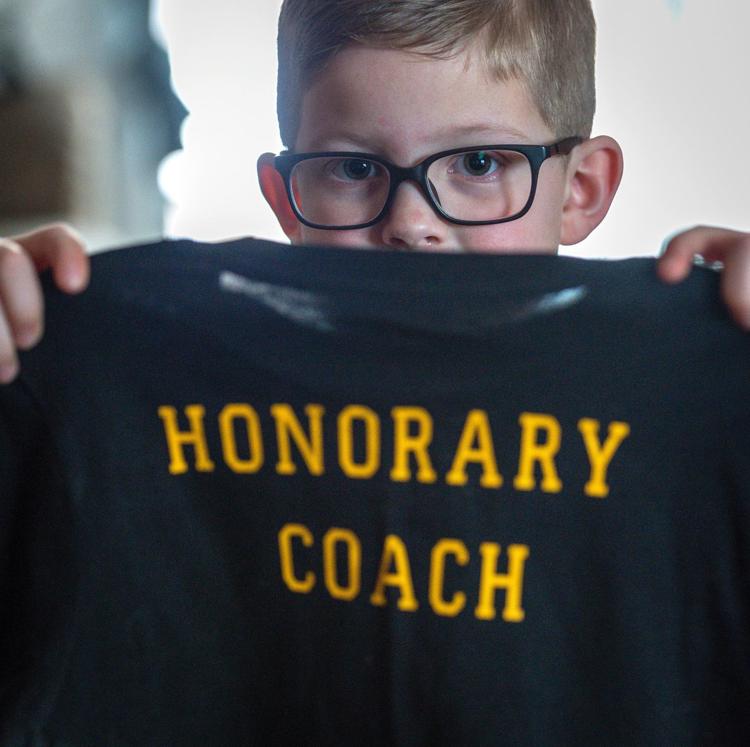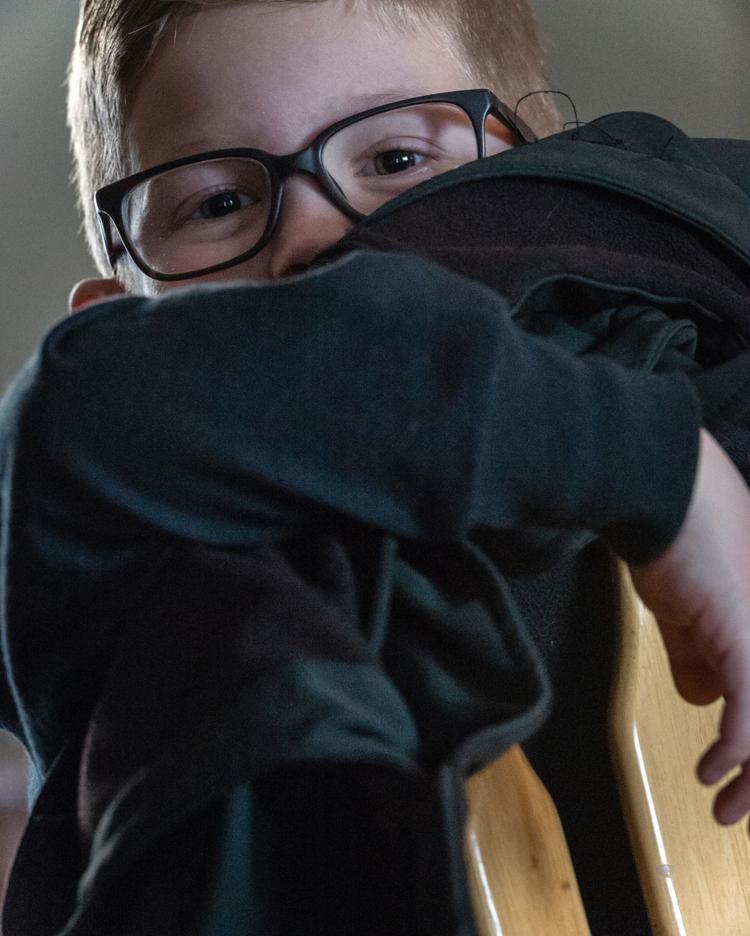 "He is beyond excited. His newest goal is to be a state champ and have them watch him win someday," she said. "He's very ecstatic about it, he talks about his buddies on the wrestling team all the time."
Skylan is also starting to recover from his illness. Scheller said they should know by the end of the week if he's tested negative for the virus. If he does, Skylan can return to wrestling soon.
Through it all, Scheller was impressed by the West High boys' commitment to making her son feel included.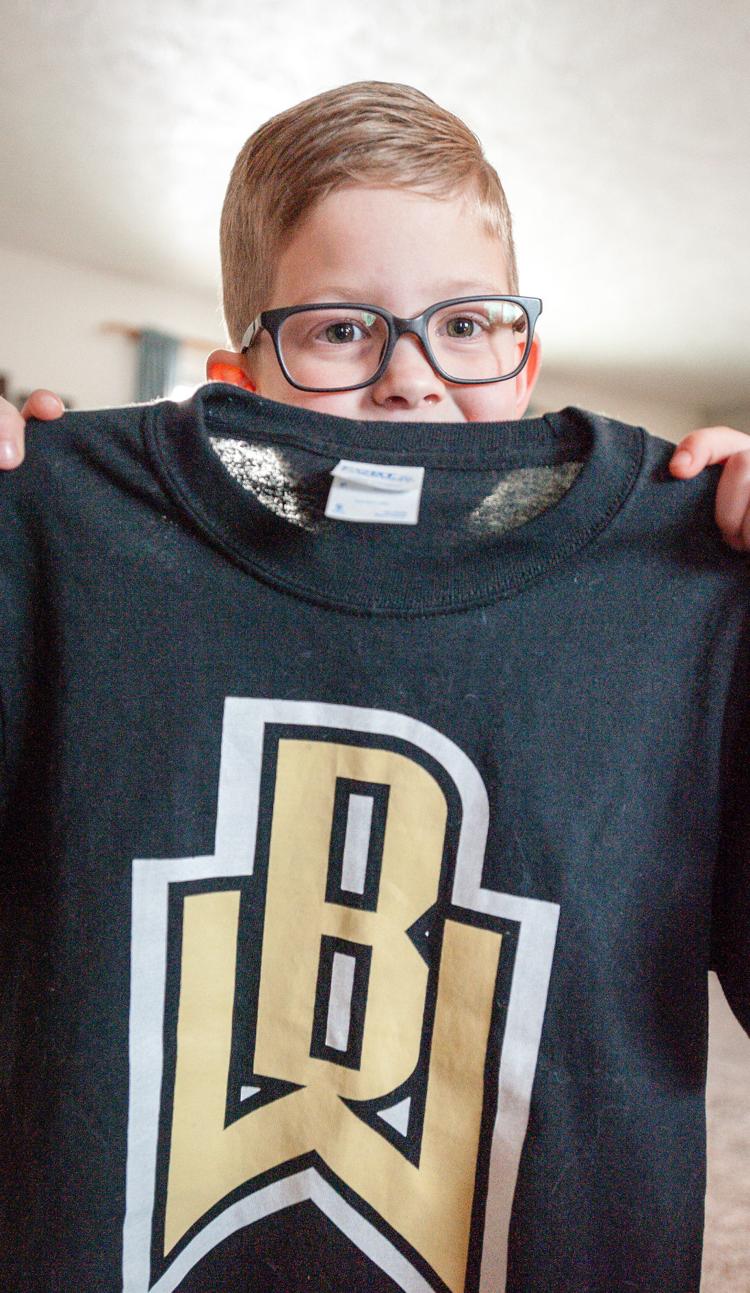 "They told Skylan they had some presents for him, and that he was still part of the wrestling family," she said. "They're great role models. They've all been really caring."
Until Skylan gets well enough to wrestle again, he can bask in his title and all his new friends.
"He feels like he's still part of it, even if he can't be there right now."