BUTTE — Polson's margin for error was basically nonexistent.
Tied with Frenchtown at 211 team points entering the championship bouts of the Western A Divisional wrestling meet, the Pirates had just three wrestlers left. Frenchtown had four, which meant Polson would likely need bonus point wins to take the title.
Hunter Fritsch and Bridger Wenzel obliged. Fritsch got a fall in 36 seconds (the fastest of the tournament) at 170 pounds over Browning's Ryan Running Crane while Wenzel followed up with a 1:49 pin of Libby's Hunter Hoover at 152.
It was just enough and the Pirates — who are sending a tournament-high 15 wrestlers to state — scored 221 points, just edging out Frenchtown's 220.
"If I had to put it in the hands of anybody, it would be the three we had in the finals," Polson head coach Matt Owen said. "Even the one we lost, he won it because he scrapped all the way through that match, even though he took a loss.
"All in all, it was a great end."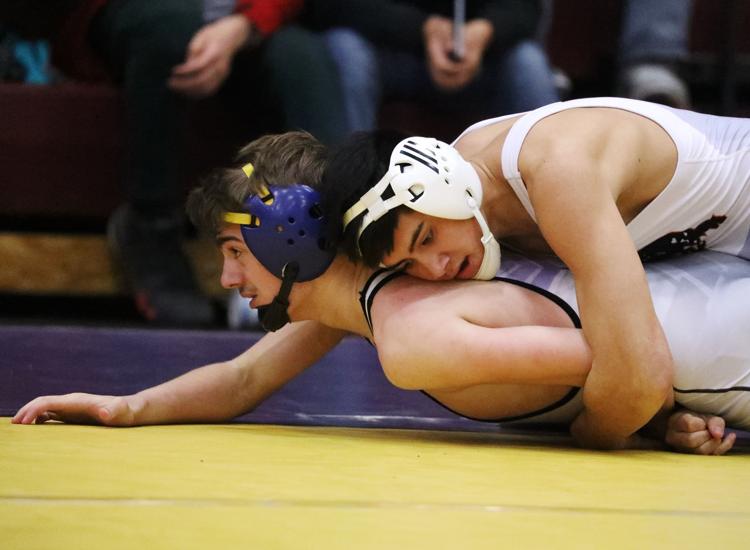 The lone loss Owen is referring to was at 113, where Walker Dyer — who is undefeated at 47-0 this year — beat RJ Pierre via a 14-1 major decision. Dyer got up big early, but wasn't able to get the turn he needed to secure the final nearfall points to give him a technical fall or pin.
Pierre hung tough throughout the match and avoided especially precarious positions at the end of the first and third periods.
"He knew I was looking for the tech so he kind of laid down and stopped wrestling me, but I was really trying to get those points at the end," Dyer said. "It's not too big of a deal."
The Broncs got two wins in the final round, as Jake Bibler was able to beat Libby's Buddy Doolin 9-2 at 120. Eli Warner also battled back to take third place for Frenchtown at 113, while Tate Jones dropped a close match to Colombia Fall's Colten McPhee in the 182 finals. Landen Stewart finished second for the Broncs at 103.
The lower weights have been a strength for the Broncs over the past two seasons and another good battle is brewing next week at the state wrestling tournament in Billings. Frenchtown is sending the second-most wrestlers of the Western A to the tournament and 12 Broncs make the trip to Rimrock Auto Arena at Metra Park.
"Walker made a big jump this year and that has a lot to do with the kids we have in the room," Frenchtown head coach Jesse Long said. "That's what makes the big difference, having all those guys that are close to the same size."
Mays wins 205 championship
Coming into Saturday's tournament, Ronan's Justin Mays had never won the Western A Divisional.
Five minutes and 16 seconds into his finals match with Columbia Falls' Jakob Freeman — a wrestler he's faced four times in his career — that changed. Mays was able to get a slick pin and immediately stood up, arms raised, in celebration.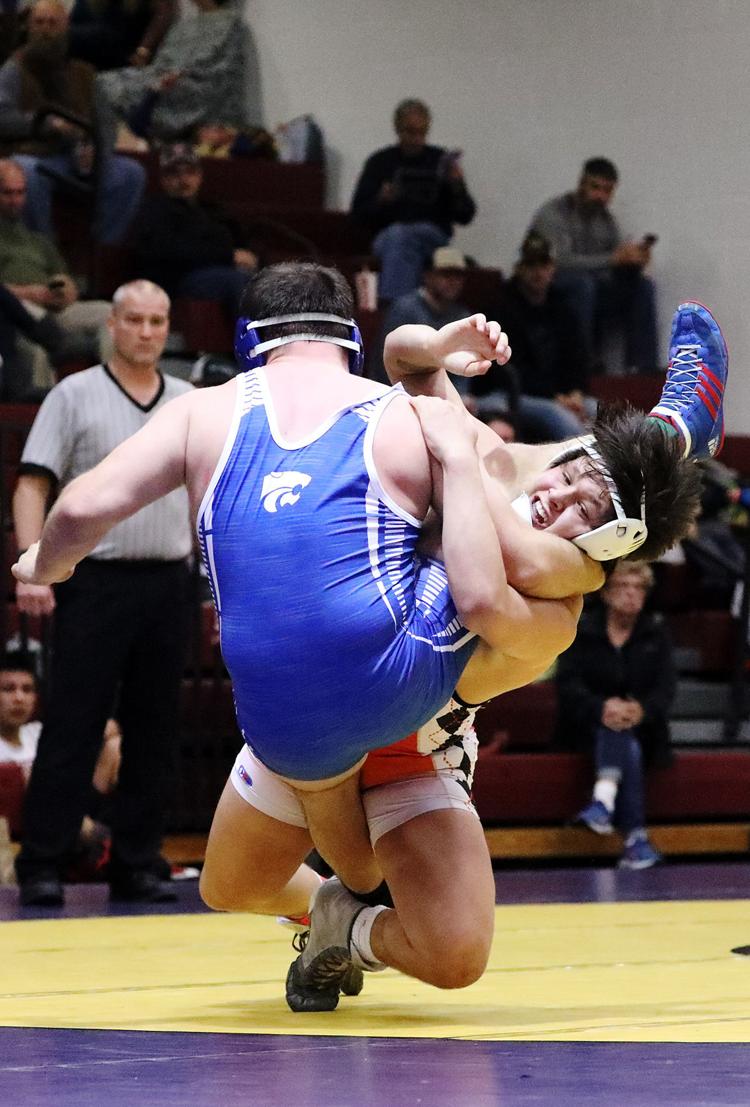 "It felt good, it's always been a good match between me and him, a close match and I'm happy I got the fall," Mays said. "I kinda knew what he did, he always did an underhook to a single leg, so me and my coach always watch that, and he's always told me to watch that and I tried to stay away from that."
He certainly did and it capped a dramatic day for Mays. He got a quick fall in his first match of the tournament, but had escaped Frenchtown's Levi Downard with an 8-6 win in sudden victory in the semis.
Trapper McAllister, the only other wrestler in the finals for Ronan, finished second for the Chiefs at 126 and the squad will send seven total wrestlers to the state meet.
"I think we did good, we don't have a big team right now, but we had some guys place," Mays said. 'It was a good day."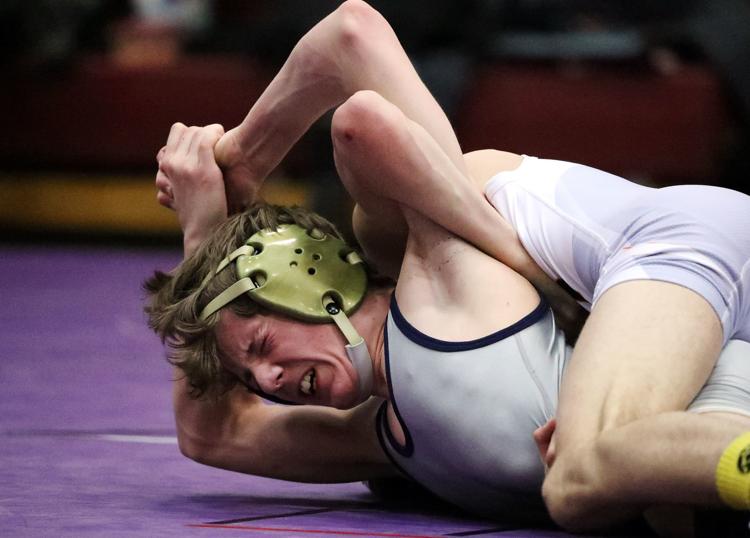 Freshman Huffaker takes title
In what's been a bit of a down year for Dillon, 103 pounder Noah Huffaker has provide a bright spark as a freshman.
After a fall and a major decision in his first two bouts of the Western A, Huffaker ran up a 9-2 lead on Frenchtown's Landen Stewart before eventually pinning him in middle of the third period. It moved the Beaver lightweight to 33-6 on the year and will send him to Billings as the West's No. 1 seed.
The win also had a bit of a revenge factor.
"Last time we wrestled, it was at the Corvallis mixer and he beat me 9-6," Huffaker said. "So, I had my doubts but I just kind of really prepared for it and I could tell he wasn't kind of preparing, so it gave me the motivation to.
"I just went out there and wrestled my hardest."
Dillon is sending a total of seven wrestlers to the state tournament which includes Cooper Hoffman, who pinned Stevensville's Kyler Pancake with two seconds left in the 160 pound championship bout. Luke Huffaker finished third at 126 for the Beavers, who finished in eighth as a team with 108 points.