BILLINGS — From the moment she walked onto the mat at Rimrock Auto Arena at MetraPark for her final Montana Open wrestling match Saturday, Shalynn Pedersen could feel her uncle's presence — as if Tyrel Shumway was still there himself, thrusting his arms skyward in unfettered joy after winning the 2010 State B-C heavyweight crown for Glasgow High.
No surprise there.
Though separated by 14 years, Shalynn and Tyrel were, as she put it, "un-separate-able" when she was first discovering her earliest sports sealegs. Tyrel would stop by the Pedersen household almost daily, in part because he preferred his sister Kala's cooking over his mom's to sustain his 280-pound frame but mostly to hang out and play ball with his "tomboy" niece.
"We'd go out and have a great time, like little kids, and go to a park and play," remembers Shalynn, now a 13-year-old Glasgow seventh-grader. "My relationship with my uncle was something that is kind of unexplainable."
Said Kala, Shalynn's mom: "He meant everything to her."
Their bond was abruptly shattered in July 2013, when Shalynn was 7. For reasons that remain a mystery, Kala says, Tyrel took his life.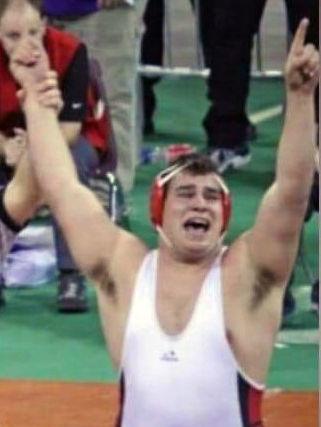 The playful former wrestling all-American had been recently engaged to be married, had just purchased a new home and, as Kala put it, "was getting his life on track" after a brief fling with football at Dickinson State.
He was 21.
"At first I didn't exactly understand what was going on," Shalynn recalled. "And I didn't cry about it at first — not until his funeral."
One reason Tyrel and Shalynn were so close is that while her younger sisters were into gymnastics, she liked the same sports: football and wrestling. Even now, Shalynn wears both his old No. 55 and 32 on the junior-high football team to honor his memory.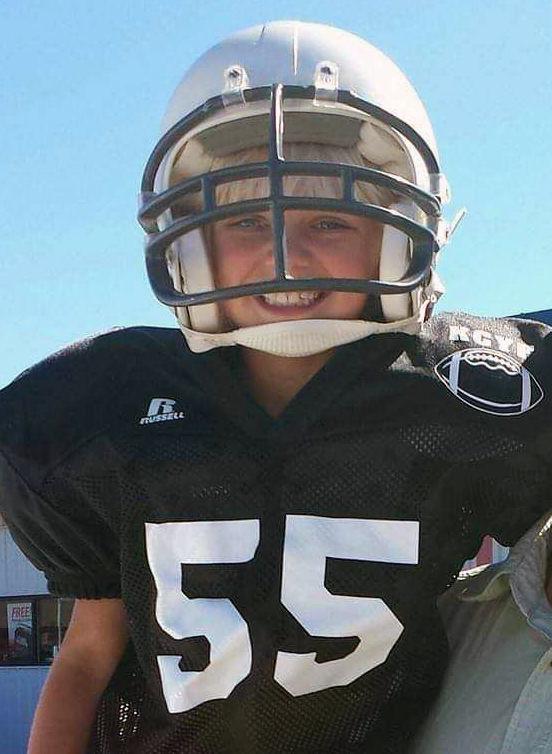 Two years ago, Shalynn took up with the Glasgow Wrestling Club, and this is her first year on the Montana AAU Wrestling circuit. This past winter, she was invited to compete at the Winter Nationals in Omaha, Nebraska.
After arriving at the Metra last weekend, Kala relived the thrill of watching her younger brother pin Josh King of Harlem on the same floor nine years earlier. Upon learning of the mat setup, she pointed out to Shalynn that she'd be wrestling for fifth place in the girls U15 116-pound division on the exact spot where her uncle won heavyweight gold.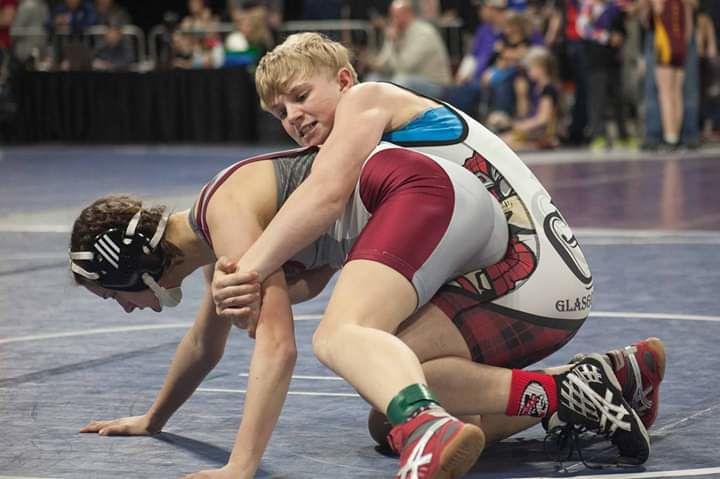 Shalynn was awed but resolved to keep emotions and memories in check — until the match ended and the referee raised her right arm, announcing her medal-winning performance over Ariah Loppie of East Helena.
"I thought I was going to cry on the mat," she said. "I'm like, 'Oh my gosh! I was shocked.
"And I was so happy."
Said Kala: "It brought back the happiness and the excitement when Tyrel won state."
For Shalynn, the success is merely a stepping stone in the sport her uncle dominated (43-1 as a senior).
She and her dad, Michael, a former Malta wrestler, spend hours in the living room watching videos and practicing moves. She hopes to wrestle her way to college.
Though girls wrestling is gaining more acceptance, it still isn't easy for a girl in a boy-dominated sport. Kala said Shalynn often is taunted or bullied for her passion for wrestling and football.
"She's had her tough moments," Kala said. "There's been tears shed, there's been anger and a stir of emotions. But one thing she's never said is, 'I want to quit'."
How could she? It's a message her uncle preached from the get-go, back when they tossed footballs or shot hoops in the park.
So whenever times get tough, Shalynn calls on the spirit of her Uncle Tyrel.
"She loves to say she likes to wrestle for him," Kala said. "He would tell her all the time, win or lose, he's proud of her for not giving up. You fight for it every day. I was proud of my daughter for having the self-confidence that she kept saying, 'I can do this … I can do this.' And then she went out there and fought for it."
No surprise.
Both were certain Tyrel was there Saturday, nudging Shalynn and even somehow orchestrating that she'd be wrestling on the same spot he'd won glory nine years earlier.
They were "un-separate-able" again, if only in spirit, as she fought her way to a medal.
"I was like over-excited," she said. "That's such a big place, it's my first year and I won on the same mat that my uncle did.
"No one can take that away from me."