Four years ago, Darian Stevens was on the opposite side of the phone call she received yesterday. Back in 2014 when the U.S. Olympic team was announced, she learned that she was not selected to go to Sochi.
She's been competing in slopestyle skiing and training for the last four years for another shot. On Monday afternoon, she learned that the outcome would be different this time around and she would be going to the Winter Olympics in Pyeongchang, South Korea.
"It was super nice to finally feel that huge weight off my shoulders," Stevens said Tuesday. "I mean, it's been building up for about four years now."
Two other western Montana residents were also named to the team — Whitefish native Maggie Voisin, who will also compete in slopestyle, and Butte mogul skier Brad Wilson.
The women's slopestyle contest is scheduled Feb. 17.
Voisin, who earned an automatic qualifier earlier this month, went to the 2014 Olympics but fractured her ankle in a training run and was unable to compete. Wilson competed in 2014, but crashed during qualifying and did not advance to the finals. This is Stevens' first Olympics.
The qualification process is a grueling five-contest competition for athletes try to prove that they are one of the best four athletes for Team USA to take to Pyeongchang. If an athlete places in the top three at even two of the five events, they could earn an automatic berth onto the team. And everything culminates in the month leading up to the Olympics with three different contests.
After a seventh-place finish in December at the Dew Tour, Stevens and her teammates headed out to two World Cup contests Jan. 11-13 in Aspen, Colorado. In the first, Stevens failed to make the finals, but did in the second and finished seventh overall.
"I did kind of put a lot of pressure on myself in Aspen. I knew I could do well there and just kind of put that added pressure on myself and I couldn't really perform up to my standards," Stevens said.
And the pressure didn't abate going into the final competition Sunday in Mammoth, California.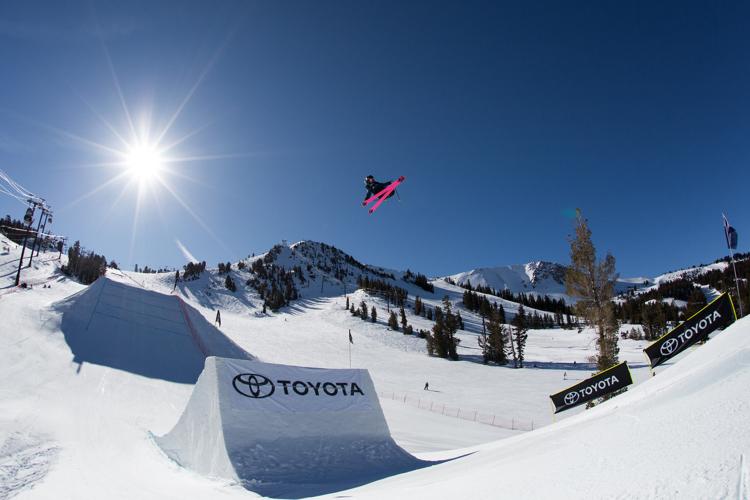 "We had some weather issues so we just sat around and waited for the weather to cooperate with us and eventually it did," Stevens said. "I ended up sixth, but I wasn't really sure where I was at with the Olympic standings so it was still pretty nerve-wracking at that point."
So she went home and waited.
"There was a bunch of rumors going around, but I wasn't going to get excited until I got the call from my coach," Stevens described. "He called me yesterday around 2 p.m. probably and he was just like, 'I have some good news for you. We're taking four girls to the Olympics and you got the fourth spot.'"
She hung up the phone to tell her roommate and younger brother who were in the car with her, and tried to let her mom — who was actually on a flight at the time — know.
And while the hard work isn't over, there is definitely relief having just made the team.
"I think the Olympic process, making the team is really stressful and I think it'll definitely be stressful there because everybody wants to do well, but I think making the team is probably more stressful than actually just competing just because everything that you're doing is leading up to the Olympics," said Stevens.
It's the fulfillment of a childhood dream and she's looking forward to taking in the full experience and being a part of it all.
"Getting there and getting to experience something that not a lot of people get to experience and I mean it's just so different from any other contest," Stevens said.
On Feb. 6, they'll travel to Seoul, South Korea where athletes will go through team processing and get all their Team USA gear before proceeding to Pyeongchang.
And she's pretty sure that she'll find time to see the sights after her competition. Speed skating, hockey and curling are on her list to see if her schedule allows.
"It's really nice to just be super-happy and relieved that everything I've put into skiing has paid off for me," Stevens said.