BILLINGS — The promising young boxing career of Johaunna "Jojo" Martinez has reached a new apex.
Martinez is currently in Shreveport, Louisiana, for the pandemic-delayed 2020 USA Boxing National Championships. The Billings preteen will fight in the 114-pound intermediate female division, made up of 12- and 13-year-old girls. She's the only 12-year-old in the group, according to her stepfather, Austin Schnizler.
Martinez called this event the biggest of her career. She plans to say that many more times in the coming years.
"I expect it to be tough and to be challenging," Martinez told The Billings Gazette and 406mtsports.com earlier this week. "I'm really excited. I'm not really nervous. I'm just ready to go."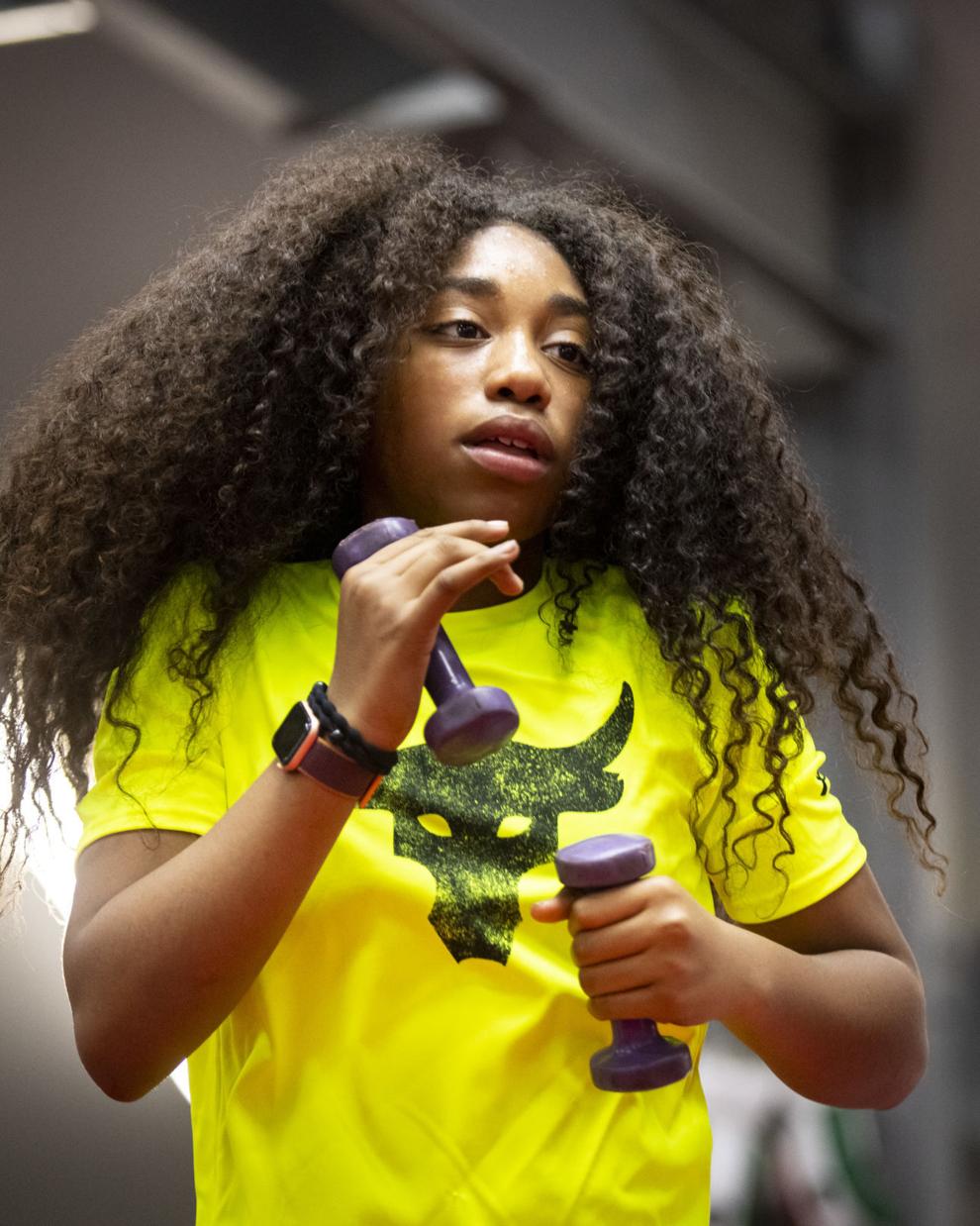 The 2020 USA Boxing nationals were originally scheduled for December. The postponement caused by COVID-19 was frustratingly familiar to Martinez last year.
The spring 2020 lockdowns forced her to miss several events and put her in a bit of a limbo during the summer. Schnizler, who helps Martinez train at Grit & Grind Boxing, lightened her workloads early in the pandemic as they faced an uncertain future. It was a jarring pause in a life that had begun to revolve around boxing.
Martinez picked boxing up in 2018 thanks in large part to her mother, Kristy Martinez, who boxed from her teen years to her early 20s. Before boxing, Jojo Martinez had competed in soccer, basketball and karate, but "she wasn't really feeling" any of them, Kristy said. Boxing seemed worth trying, at least.
"When Jojo was maybe 3, she used to go to the gym with me and she used to be practicing in the mirror right by me," Kristy said. "I told Austin to look around in clubs here in Billings, and he found one."
That introductory club was Billings Elite Amateur Boxing. Martinez was quiet and reserved at first, struggling to throw a basic jab, Schnizler said. But as she watched the other young boxers, something clicked. None of the other sports she tried, including karate, offered what boxing did.
"I like the one-on-one combat," Martinez said. "It was just perfect for me."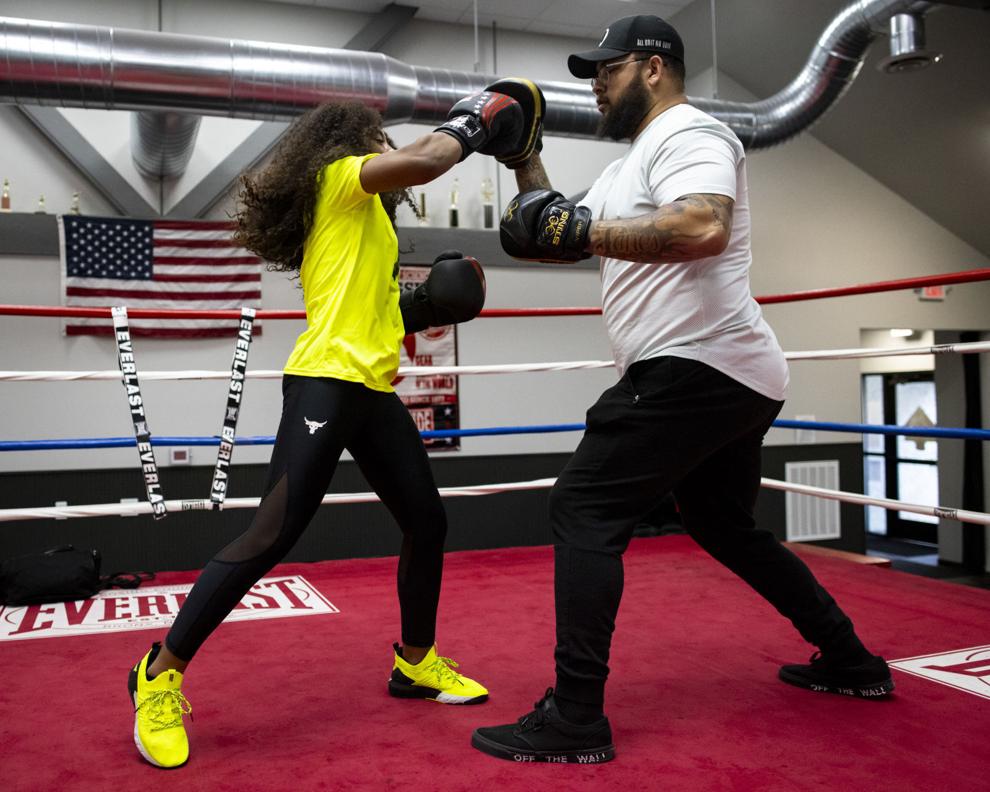 Her enthusiasm translated into success. In December 2018, Martinez won her first match, making her feel "very empowered in myself," she said. Three months after she started boxing, she qualified for the National Silver Gloves in Missouri. She left with a championship in the 85-pound weight class of the female 9-10 age group.
Martinez carries a 20-4 overall record going into Shreveport, according to Schnizler. After the pandemic hiatus, she was able to get some fights and training opportunities. She won a bout in August and another in November. She traveled to South Dakota in January and South Carolina a month later. Right after that, she went to Atlanta for a week to train. She'll head back there in May, and she'll travel to Texas for a fight in July.
Though she lost the South Carolina fight, Martinez impressed Schnizler by holding her own against a fighter who was older and in a heavier weight class.
That fight "is what really let that light switch go off in my head," Schnizler said. "I was like, 'OK, you know what, it's time to compete on a national basis consistently, because she definitely has what it takes to compete.' "
Martinez already had a national profile before she entered this week's open enrollment competition. The Silver Gloves win was one step, but the bigger one happened in late 2019.
Dwayne "The Rock" Johnson formed a partnership with Under Armour called Project Rock, and they launched a collection called "Iron Will" in September 2019. Star skier Lindsay Vonn was involved with "Iron Will," and its youth collection featured two athletes: then-8-year-old football player Dashuan "Flash" Morris, and Martinez.
Martinez didn't get to meet Johnson, but she appeared in advertisements with him, Vonn and Morris.
"I was really surprised that I got to have this opportunity," Martinez said. "It was really fun."
Her modest Instagram following skyrocketed after the Project Rock ads — she nearly has 20,000 followers today. That number will continue to rise if she accomplishes some lofty goals.
A win in Shreveport would qualify her for the USA Boxing High Performance team, which would allow her to compete internationally, Schnizler said. After that, she hopes to work her way into the Junior Olympics, and a professional career is on her radar. Her nonexistent expectations when she started boxing quickly morphed into an anything-is-possible mindset.
"When I got into the sport, I was really sure that I was going to be in the Olympics," she said.
As proud as Kristy and Schnizler are of Martinez, there will always be a tinge of discomfort when she fights. Her body will take significant punishment no matter how dominant she gets. Kristy has firsthand knowledge of that reality, and it's a lot easier to box than to watch your daughter do it.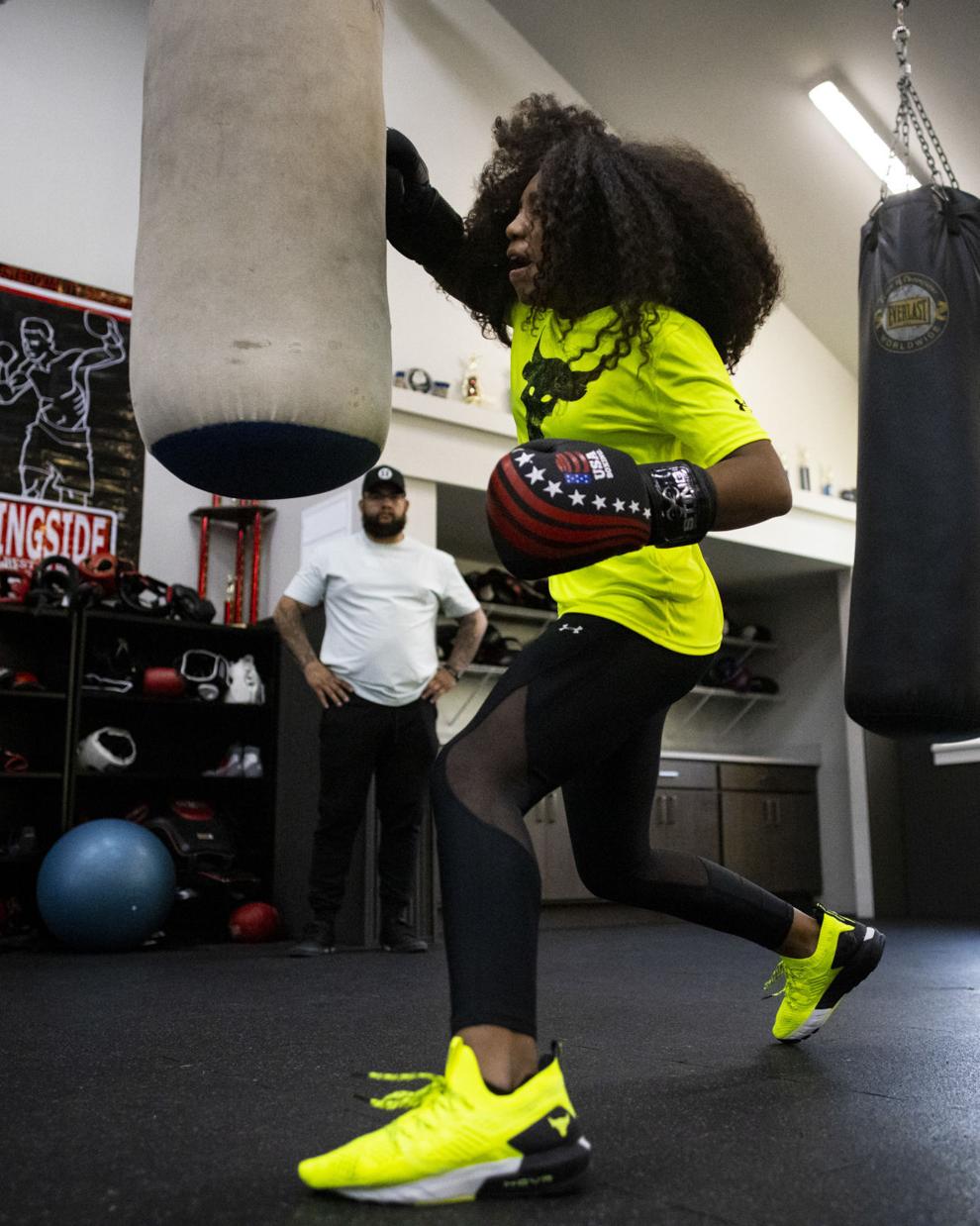 "It does get nerve wracking watching her fight. My heart is racing every time I see her," Kristy said. "I don't want my baby to get hurt."
Martinez's life would have been eventful enough without her burgeoning fame. She transitioned from Big Sky Elementary School to Ben Steele Middle School in the fall, and she'll become a teenager later this year. She's living through a life-altering pandemic.
It's hard for Martinez to view boxing as anything other than positive, especially now that her schedule is booked with fights. No fighter fears injuries, and she's hardly a celebrity. In many ways, she's in a sweet spot.
"I see great things happening," Schnizler said. "She can be an Olympic boxer if she pushes for it. I think the sky's the limit."