HELENA – Winning aside, baseball players are usually working toward a common goal: getting called up to the next level.
For professionals, it's getting the call up to the big leagues.
In high school, it's making the jump from JV to varsity, or in the Helena Senators' case, Class A to AA.
And there's something about joining the big club midseason that just feels a bit more exhilarating.
Back in my playing days after my freshman year of high school, I spent the entire summer in the batting cage and taking ground balls at first base. My goal was to play varsity baseball in some capacity as a sophomore, even if it was just during fall ball.
Sure enough at some point I made a big enough impression on our coach. 
I got the call.
It's also true that our starting first baseman was the quarterback of the football team, so he wasn't playing fall ball.
But nevertheless …
It felt amazing.
However, I quickly learned that simply feeling good about yourself doesn't cut it.
It was time to start producing and helping the team.
"I was definitely a little nervous those first few games," remembers Helena Capital's Tyler Tenney, who will be a senior in the fall.
After dominating for the Class A Reps, the sure-handed shortstop was called up to AA during the 2019 season.
"(The nervous feeling) went away pretty quick," he says. "In those first few games of the Keith Sell Tournament I was playing really good. So I kind of just settled in. I just didn't even think about it after that."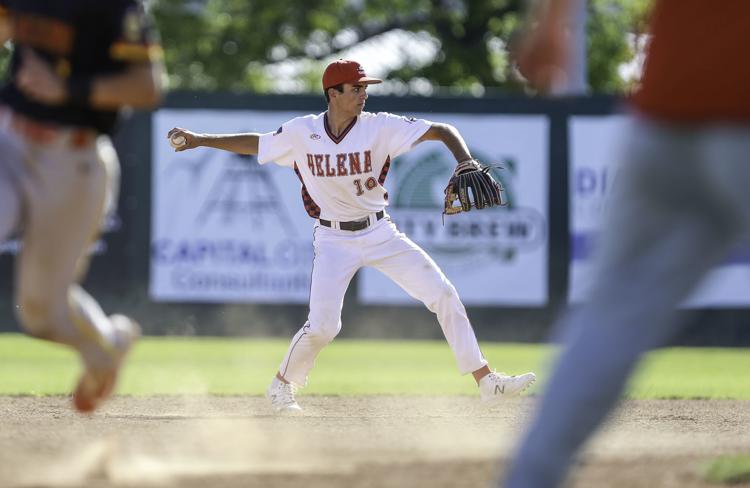 Before calling up a certain player, Helena coach Jon Burnett and his staff must not only consider whether or not said player is ready, but also if they'll get enough playing time so that they continue to develop.
"We also like to see that they have that mental aspect to be able to play at the varsity level," Burnett adds.
Early season call-up Forrest Suero, a soon-to-be junior at Helena High was able to learn a new position during the offseason so that he could be immediately inserted into the lineup.
"Last year I started at first base (for the Reps) the whole year," says Suero, who also plays on the Bengals defensive line. "But this year I switched to third base so I could get playing time on the Senators because there's already two first basemen.
"Now that I have more games under my belt, I feel like I'm way more confident just going up (to bat) and getting the bat on the ball. I feel like the best part about my game is my fielding, so I'm way more confident in making those big plays too."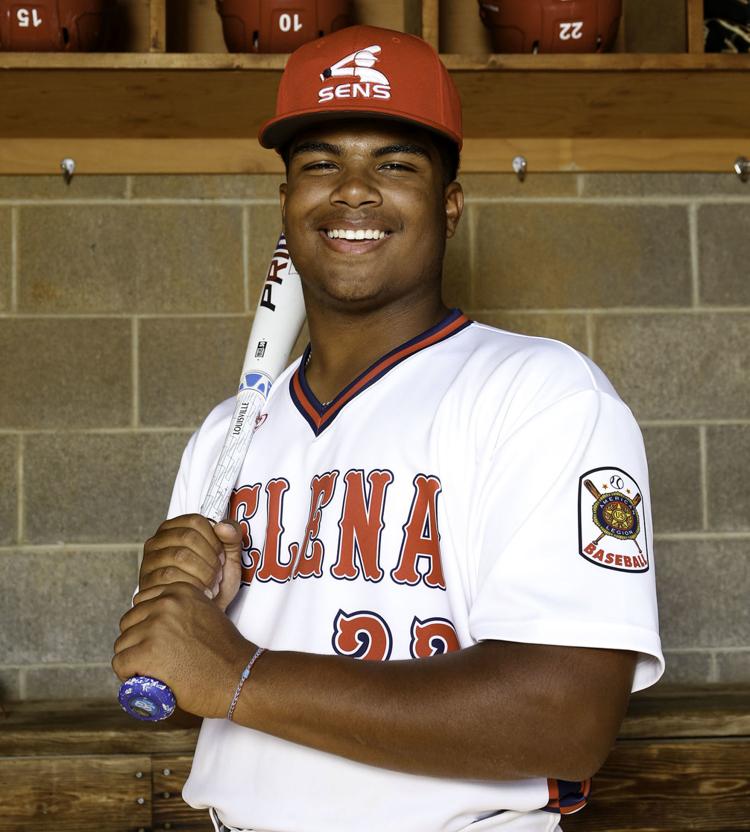 It also never hurts the ego when your first hit with the big squad is a walk-off single, just as Suero did against Belgrade.
Recent call-up Gavin Thennis, a pitcher and backup catcher, explained that he also knew he was being considered to join the Senators at some point during the season. And that added some extra fuel to his fire.
"(Burnett) told me after tryouts that I'll have a chance to compete for a spot on the Senators," explains Thennis, who also plays football, basketball and competes in track and field for the Bengals. "So that really gave me the motivation to try to get better and to earn that spot and for that to happen."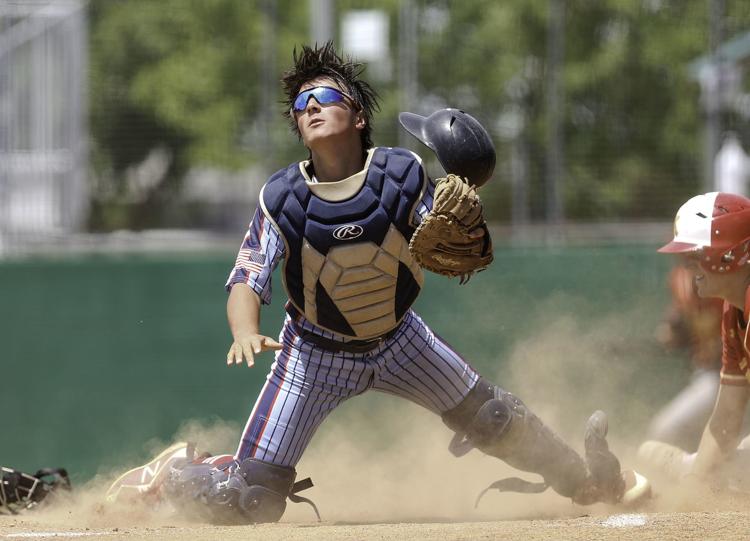 Immediate success is probably the best way to get rid of the jitters after getting the call. Suero and Thennis are hitting .283 and .271, respectively. They also boast impressive on-base percentages of .436 and .471. Tenney hit .254 with an on-base percentage of .369 last after joining the Senators midway through the 2019 season.
However, struggles are inevitable, whether it's fielding or hitting. Baseball is a game of failure.
"Baseball is such a mental game," Burnett says. "Confidence is huge. And you're also coming up from a team where you were a leader of that team with guys looking up to you. Then you're coming up to a team where you're the youngest guy out there. So it's just maintaining confidence on the field, and also just mentally preparing them for the fact that they're going to have struggles. They're young guys. It's important to help them build that confidence on and off the ball field."
Part of the mental side of the game is being able to stay loose and relaxed. Burnett helps his players do that by cracking jokes, even during big moments.
"It was kind of funny because he pulled me into another room and he was joking with me," Suero remembers. "He says, 'What were you doing last night?' I was like, 'Um … I was at my grandma's house the whole night. And he was like, 'I'm just playing with you, you're up (on the Senators) for good now."
"I got moved up for a conference game against the Billings Scarlets and then I played a tournament," Thennis says. "And after one of the tournament games, (Burnett) got our team together and he 'Alright, so should Gavin be moved up for good?' And some of the teammates gave me some crap and like 'Nah,' and all this stuff; but yeah, they all wanted me up."
While watching the Senators play, one thing that stands out is how much fun they have on the diamond.
Obviously, most of the players know each other from growing up and playing baseball together, but when kids of different ages from different schools can gel like the Senators do, it speaks to the positive culture that Burnett and his staff have created.
"We are one program so the players know each other pretty well," Burnett says. "They work together in the offseason workouts. So it's not like someone moving up is brand new and no one knows them yet. So they have played together and they've known each other for a few years. So it's not something we instruct, but we do have a great chemistry this year and a bunch of great kids."
Helena (22-12) is back at it Monday hosting a doubleheader against the Spokane (Wash.) Cannons. The first game of that twin bill starts is scheduled for 4 p.m. at Kindrick Legion Field.