HELENA — Bruins senior Kadyn Craigle's Legion baseball career came to an end Tuesday night with a 13-2 drubbing of the Bitterroot Bucs.
Craigle threw out a pair of runners at second base and nearly crashed into the home-plate umpire while trying to track down a foul ball, but other than that the game itself probably won't be memorable.
What the Senators' catcher will remember, however, is the time he was able to spend with his teammates.
"Just the comradery ... I think that we have good team chemistry and I'm going to miss all the guys coming to the field every day," says Craigle. "I'm just going to miss being with the team."
He was honored before the game with some members of his family, including his mother and father.
"I just can't wait to see where life takes him," his mom Amanda Schendel said during a January interview. "I mean, he really is just … he just puts his whole heart into everything and he works really, really hard. Probably harder than, I mean, harder than I ever worked, and harder than anyone I've ever known. I mean, just, when he sets his mind towards something, he is going to achieve it, you know? So, I just can't wait to see what he'll do. I mean, there's no doubt in my mind that he'll get his pilot's license, and he'll become a lawyer, or whatever, whatever it is that he wants to become."
Craigle is moving to Colorado Springs, Colorado, to attend the United States Air Force Academy. It's been a dream of his to do so since he attended a baseball camp at the Air Force Academy a little more than four years ago.
"Kadyn has already proven himself to be among our state's best and brightest, and I have no doubt that he will continue to make Montana proud serving his country," Sen. Jon Tester said in a press release. "I look forward to following his continued success, and wish him the best of luck as he prepares for the next step in his journey."
Craigle, who had eight assists and a .975 fielding percentage during his final season with the Senators, will be making immediate adjustments to immerse himself in a new lifestyle.
"You're pretty much un-wired from the world," he says about what he can expect upon arrival. "They get your phone and you have to write letters home if you want to stay in communication with people. Then it's learning basic military knowledge for the first two weeks. Then you march out to Jacks Valley and do military training."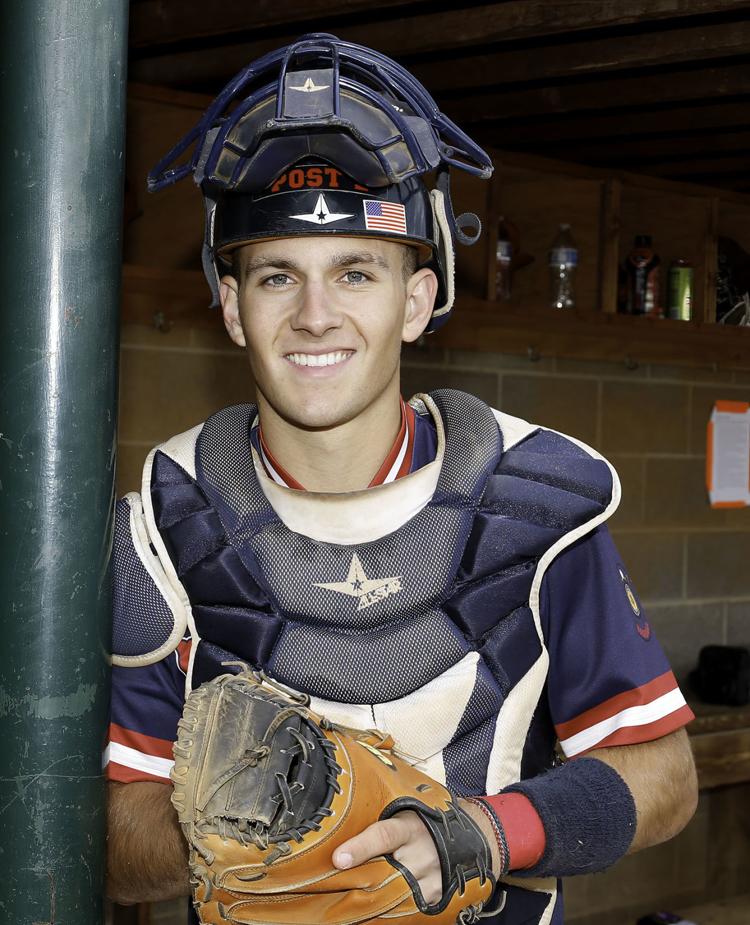 Craigle comes off as level-headed and someone who can adapt to what he's presented with. He seems like someone who looks at a situation and figures out how to make the most of it, much like he did when the status of an American Legion season was up in the air.
"Me and a couple teammates just tried to remain positive," Craigle says. "We came here every day. We came to the field and got some work in just hoping we'd get a season, and it turned out positive for us so we were happy about that."
Even with the move and anticipation of what's ahead, his focus remained on the field and with his team.
"I've tried not to be checked out through this whole process because, with the delay due to the coronavirus and me leaving early," he says. "Every game counts for me so I'm just trying to give it my all every single game I can because I know I don't have much left."
Craigle, who rushed for almost 1,200 yards for the Bruins in 2019, is still considering trying out for either football or baseball.
"Definitely one of the two; I'm not sure which yet. I'm leaning toward baseball but we'll see how it goes," he says.
Trysten Mooney will inherit the role as starting catcher for the Senators. In limited duties backing up Craigle he's shown some pop in his bat.
"I think he's doing a really good job," Craigle says. "He's got a nice swing. He's got a lot of potential behind the plate and I'm just trying to help him learn, and be a mentor for him. But I think that he'll take over my spot and do very well."
With league play starting up at Billings on Sunday, Craigle thinks Mooney will also shine defensively for Helena.
"I think he's a really good hitter, but he also doesn't let a lot of balls get past him when he's catching," Craigle says. "He's a good blocker. He's a big hustler too."