MISSOULA — It's the chance of a lifetime for Sawyer Depee.
On Saturday the 28-year-old Lolo resident will take on veteran Ulysses Diaz in Knuckle Mania II, a bare knuckle fighting showcase in Hollywood, Florida. The event is billed as the biggest to-date on the Bare Knuckle Fighting Championship (BKFC) circuit, featuring UFC standouts Julian Lane, Mike Perry and Chad Mendez.
"This is a huge opportunity," Depee told the Missoulian and 406mtsports.com. "The guy I'm fighting is ranked No. 3 in the world (by Knuckle Knockouts).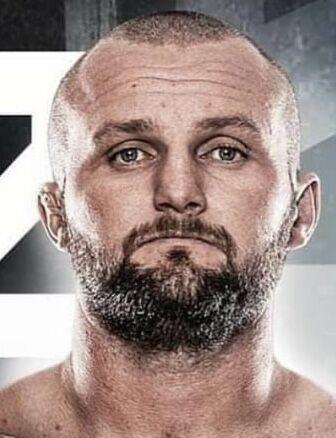 "I definitely feel like I'm in the best shape I've ever been in — strength and mentality wise. Just that mental focus is different from when I was 21 or 22. Just a little more focused on it now. I took three years off from competing and now I'm back."
Depee, a Missoula Sentinel grad who fights in the 185-195-lb. division, first ventured into the world of bare knuckle fighting on Oct. 9 in Billings. He beat James Dennis by technical knockout (referee stoppage) in 61 seconds.
Saturday will be a step up in competition. Diaz, a 40-year-old born in Cuba, has a pro boxing record of 12-1, according to his bio on tapology.com. Still, Depee, who trains with the local Dog Pound Fight Team, views bare knuckle fighting much in the same way he does MMA fighting since MMA competitors only use 4 oz. gloves.
"I've been doing it for a long time and it's just another fist fight," said Depee, who has six years of experience in the ring/octagon and has come back strong from several surgeries.
"Being the underdog, I have something to prove. I feel like I'm ready just from past experience. I've trained with some of the best from around the state and I'm ready to take that next level up."
To watch Saturday's action, log on to watch.bareknuckle.tv or download the free app.