Hall: Jess Martin, football: A cog in the Drummond football dynasty, Martin was an all-conference running back in 1987. In track, he was the Class C pole vault champion in 1987 and 1988, and finished fifth and fourth in the long jump. For 21 years, Martin shared the district long-jump record. He also was a top sprinter. After his high school career, Martin played football and turned to rodeo, becoming a saddle bronc champion at Western Montana College. Putting down roots in Dillon, he went on to win championships on the professional rodeo circuit. Martin made the first of three consecutive National Finals Rodeo appearances in 1996, finished third a year later behind Montanans Dan Mortensen and Ryan Mapston, and returning in 1998. After a run of injuries, he qualified again for the NFR in 2002. He also was the Montana Professional Rodeo Finals champion in 1999 and 2000, and set a record with an 88-point ride in 2001.
Hamilton: Jodi Robinson, tennis: From 1987-90, Robinson established a record that can never be broken – only matched. She won four consecutive singles titles – three in Class A-B-C and one in Class A -- to become the first Montana player to achieve the feat. She finished her varsity career with a 62-0 singles record and lost only one set in four years, doing so despite suffering a severe knee injury in basketball her senior season. Her feat earned her recognition in Sports Illustrated's Faces in the Crowd. Robinson, also a standout guard on the Broncs' basketball team, was their No. 2 scorer as a senior. She played four years of tennis at Washington State, where in 1994 she and Sheetal Khanna went 19-2 in 1994-95 to set the school doubles record for career winning percentage and set a single-season mark by going 11-1 in 1994.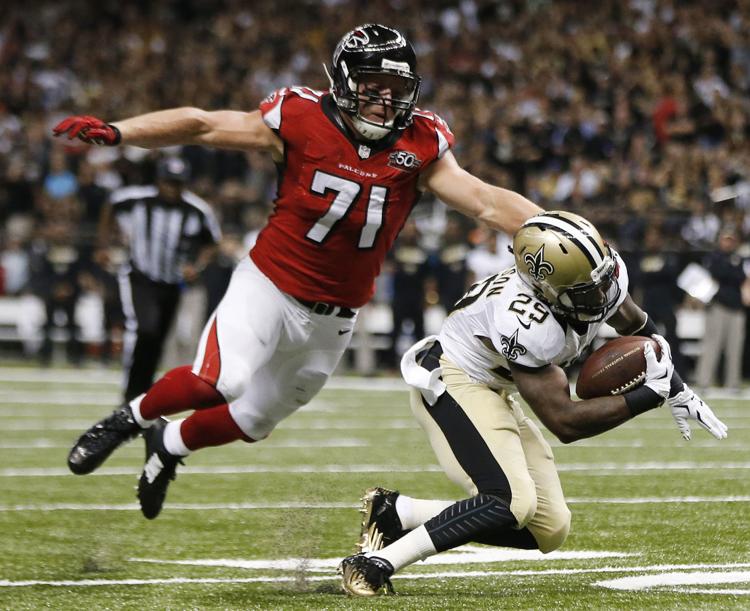 Hardin: Kroy Biermann, football: A three-sport star at Hardin, Biermann excelled as a linebacker in football, twice earning first-team all-state honors before matriculating at Montana. He won Big Sky Conference Defensive MVP honors and was UM's first Buck Buchanan Award winner in 2007. His 32 sacks are second most in school history. Biermann spent eight years with the Atlanta Falcons of the NFL, his career ending in 2016 after a brief stint with Buffalo. He also was an Eastern A champion and state runner-up at 215 pounds in wrestling, and he was a hurdler and jumper for the track team in high school. His wife, Kim Dolciak, who he met on the set of Dancing Stars of Atlanta charity event, was a star on Bravo's Real Housewives of Atlanta. Today, Biermann is mostly a stay-at-home dad who champions his wife's projects.
Harlem: Rick Has The Pipe, track and field: An all-star football player and talented basketball player as well, the Seattle-born Has The Pipe etched his name in Montana lore as a runner, breaking records in numerous events – most notably the 880 meters, where his time of 1:57.2 in 1962 set a state record. He is considered the finest runner in Harlem's history. After high school, Has The Pipe accepted a scholarship to run track and also play basketball at Oklahoma City University. He was co-captain of the OCU cross country team as a freshman in 1963 and eventually set school records in the 880 and mile. He was inducted into the Montana Indian Athletic Hall of Fame in 2014. Has The Pipe, who also played many years in Helena's city softball leagues, died in 2017.
Harlowton: Erin Jones (Graf), track and field: One of the most decorated athletes in state history, Jones won 22 medals at Class C state meets from 1998-2001 in the 100, 200, 400, 800, 1,600, long jump and on two relay teams, placing her fourth all-time in hardware. In all, Jones won 15 state titles on her own, also good for fourth in the MHSA record book. As a senior in 2001, she won six golds and a silver at the state meet. At Montana State, where she was known as Erin Jones-Graf, she set the school pentathlon record in 2006 with 3,928 points, won two outdoor and two indoor conference titles in the event, and was an All-American in the heptathlon. She also matched the school record in the 100 hurdles. An accomplished artist who also spent time as an assistant track coach at MSU, Jones-Graf was inducted into MSU's Hall of Fame in 2016.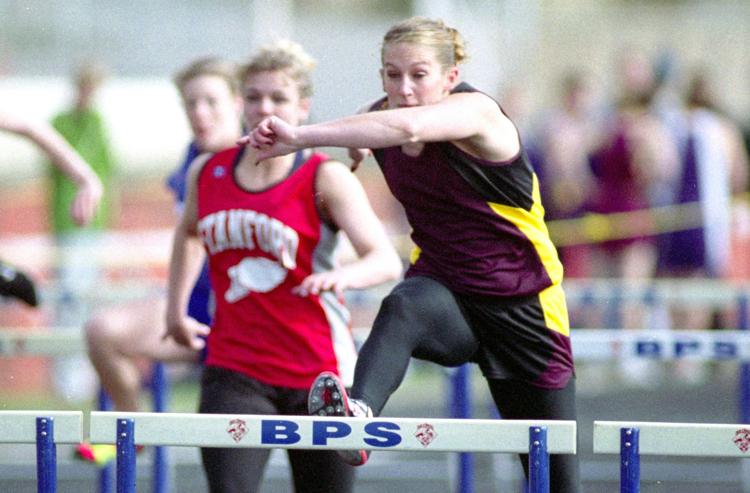 Harrison: Jed Fike, football: Another great small-town all-round athlete, Fike made his mark first at Harrison and then Whitehall in track, basketball and football. Despite breaking his leg in his senior season, he put on a dominating performance – rushing for 194 yards and four TDs – in the Class B all-star game in 2015 before moving on to start his collegiate career at Dickinson State. Fike subsequently transferred to Montana Tech, where he became one of the NAIA's most dominant running backs before experiencing an injury-plagued senior season in 2019. He led the Frontier Conference in rushing for two consecutive seasons, and was fourth in the nation as a junior in rushing yardage.
Havre: Marc Mariani, football: A winner of 10 letters at Havre High, including four in tennis -- winning two Class A doubles titles with best friend Gary Wagner -- Mariani excelled most in football, where his 16 TD receptions in 2004 remain the second most in Class A history. Mariani walked on at Montana and after two nondescript years finished with two All-American seasons. His 29 career TD receptions are a school record and 3,018 yards receiving are second best. Mariani starred as a return specialist in the NFL, earning a Pro Bowl nod for his 2010 season with the Tennessee Titans, the team that drafted him. He spent seven years in the NFL, retiring with the Titans in 2016 after spending two seasons with the Chicago Bears. Mariani is now a real-estate agent in Nashville, Tennessee.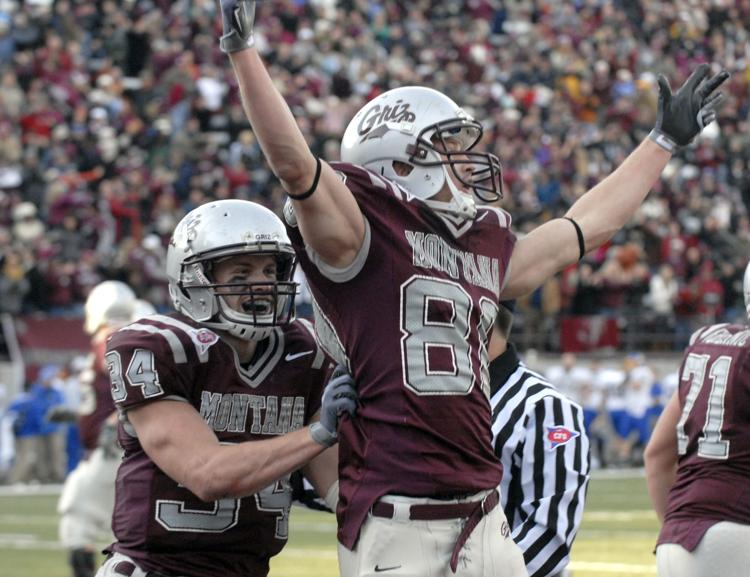 Hays: Albert Hawley, football: A standout athlete from the Fort Belknap Assiniboine/Gros Ventre tribe, Hawley played four years (1925-28) collegiately for what is now the Haskell Indian Nationals University in Lawrence, Kansas, where he was a two-time honorable mention All-American. He later coached in Idaho and Nevada, and he was AAU boxing commissioner in Nevada. Hawley was inducted into the American Indian Athletic Hall of Fame in 1973 and the Montana Indian Athletic Hall of Fame in 2009.
Heart Butte: Mike Chavez, basketball: Any conversation about the state's Indian basketball legends must include Chavez, who was an all-stater for four years – two at Heart Butte, two at Browning – and won three state titles, including two for Heart Butte (2000-01). He was chosen USA Today Montana Player of the Year three times. Heavily recruited, Chavez chose to play for Montana, where he had an up-and-down career but eventually earned degrees in anthropology and Native American studies in 2007. Chavez was the No. 1 pick of the the Great Falls Explorers of the Continental Basketball Association in 2007 and also played professionally in Mexico. When his hoops career ended, he became an assistant coach at Little Big Horn College in Crow Agency. Most recently, Chavez coached the boys team at Northern Cheyenne.
Helena: Pat Donovan, football: A four-time Pro Bowler with the Dallas Cowboys during a nine-year career (1975-83), Donovan was considered one of the best offensive tackles in the NFL – and some argue he's the greatest football player Montana has ever produced. He is one of only five Cowboys players to earn four Pro Bowl invitations. Donovan, a member of the Stanford University Hall of Fame and the school's All-Century team, was an All-American in football and basketball first at Helena Central and then at Helena High, where he also won six gold medals in track. He was the first two-sport All-American at Helena High, receiving the honor in football and basketball; one magazine rated him among the top 30 high school basketball players in the country. In track, he was a five-time state champion, three times in the shot put and twice in the discus, and just for dexterity also was a champion on the Bengals' 880 relay team in 1971. Donovan, who left Helena with four school records in track, now lives in Whitefish.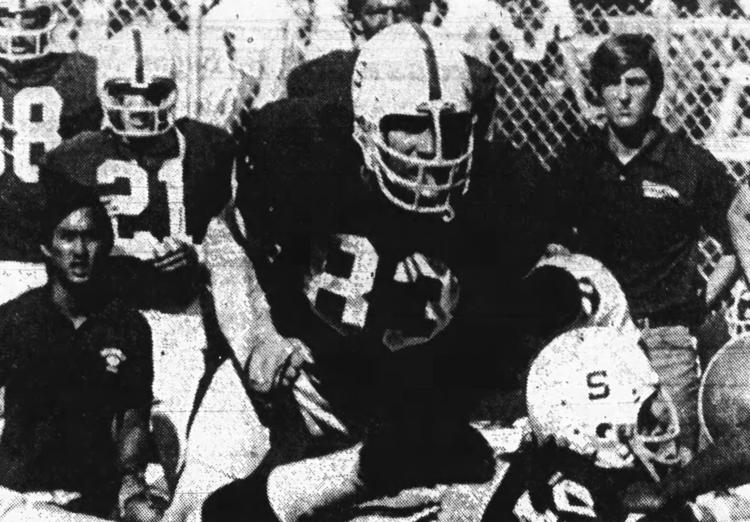 Helmville: The Mannix family, football: The Mannix name is synonymous with ranching and sports in the upper Blackfoot River Valley, and the achievements filter into four arenas at Drummond High School. In 2009 alone, Neil, Jordan and Bryan Mannix all were all-state in football as the Trojans rolled to an unbeaten season and an 8-Man crown. Perhaps the best of the bunch, Neil was the MVP of the Western C basketball tournament the following winter and he continued his success as a sprinter in track, and Joe was an all-conference honoree in hoops. Another Mannix, Erica, was an all-conference volleyball player in 2006. Most recently the stars were Danny Mannix (football) and Ashley (volleyball). Preceding all of them as early as the 1970s were Brent, Rene, Logan and Cole. 
Highwood: Reece Gliko, basketball: To this day, Gliko remains the most prolific boys scorer in state history, amassing 2,763 points from 1990-93, more than 300 ahead of Kirk Walker of Darby. His 928 points in 1990-91 also are a state mark and his 825 a year later rank fifth; his 33.1 points per game in '90-91 also has yet to be surpassed. Gliko, who played his final high school season at Belt, spent two years at Rocky Mountain College and another two at MSU Billings, where he was an All-American and briefly owned the Pacific West Conference record for 3-pointers in a season. For MSU Billings, he led NCAA Division II in scoring and in 3-pointers per game in 1996-97. Gliko played professionally overseas before returning to become an assistant coach first with the Yellowjackets and later with MSU-Northern.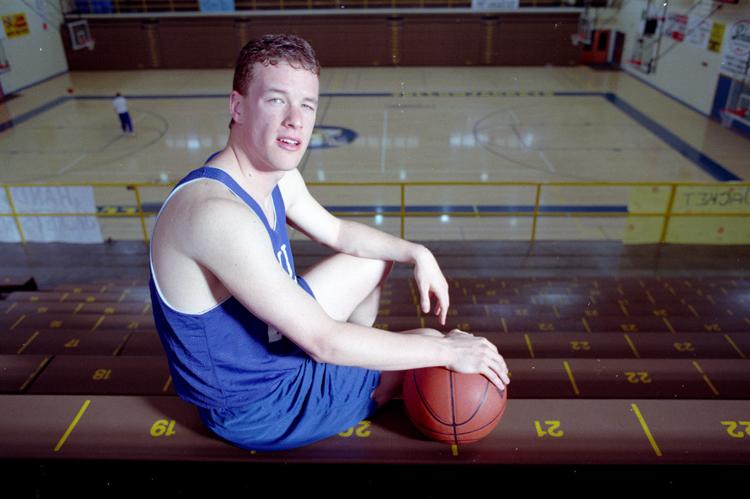 Hilger: Kari Vosen, basketball: A member of a powerhouse basketball team at Winifred in the mid-1990s -- seven graduates from 1996-97 played college basketball -- Vosen was second-team all-state as a senior center for a high school team that placed five on the first team. She went on to become a top scorer and strong rebounder for Dawson Community College and then Montana Western.  
Hingham: Skip Harden, basketball: A guard with a penchant for rebounding, Harden was among the state's top players from 1967-71, collecting 1,550 points for an 18.0 average over four years for a Hingham team that finished runnerup in Class C in 1970. During his senior season in 1970-71, the 5-foot-11 playmaker earned all-state honors after averaging 25 points and 20 rebounds per game. Harden went on to become a reliable scorer for the College of Great Falls and eventually a businessman in Missoula.
Hinsdale: Wayne Synan, basketball: Synan led Hinsdale to its greatest moment in sports in 1988, averaging 27 points and 7 rebounds per game to earn MVP honors as the Raiders won their only Class C state basketball championship. He scored 36 points in the triple-overtime championship game win against Geraldine and averaged 22 points his senior season. Synan also was a record holder in the 400 and 800, where he was a state champion in both. He continued his basketball career at Northern Montana College (now MSU-Northern). 
Hobson: Charles Maddox, football: An elusive wide receiver, Maddox still holds the state record for yards receiving in a game with 282 set in 1987 against Belt. His mark is 32 yards ahead of runner-up James Lee of Gardiner. Maddox also was a high-scoring all-conference basketball player and an accomplished sprinter in track.
Hogeland: Jim Wirt, basketball: A prolific scorer, Wirt was known to top 40 points for a northeastern Montana high school that struggled to remain open from its inception in 1929 due to lack of students. He compiled more than 1,500 points for his career, which ended in 1968 -- two years before the school burned and was permanently shuttered. Wirt went on to college at Northern Montana.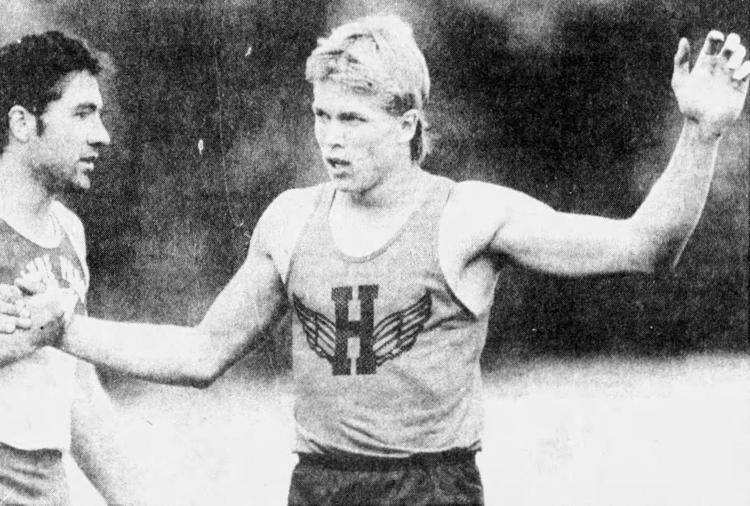 Hot Springs, Todd Riech, track and field: The trophies for 1988 and '89 Class C track and field titles read "Hot Springs" but they might as well read "Todd Riech". The multi-sport star – he was all-state in basketball, where he averaged 27 points per game as a junior and 30.9 as a senior – single-handedly won those state meets, taking 11 gold medals over three seasons. In 1987, he won the 100, 200, 400 and javelin at the Class C meet, a year later as a senior he duplicated the feat, setting a state record in the 400. After turning down football and basketball scholarships, he was a three-time All-American in the javelin at Fresno State, setting an NCAA record in 1994 en route to winning gold. An Olympian, he won the 1996 Olympic Trials with a record throw but finished 17th at the Atlanta Games. In 2000, he finished third at the Olympic Trials. His best international finish was third at the 1995 Pan American Games.
Huntley: Clay Tryan, rodeo: A native of the Flaxville area and part of a renowned rodeo family now associated with Billings, Tryan learned the ropes growing up in Huntley and has since become one of Montana's most decorated cowboys. He has qualified for the National Finals Rodeo as a team roper (header) 17 times starting in 2001 and owns three world titles, most recently in 2014. Tryan also has two Tour Finale crowns. For his career, he has earned nearly $2.5 million. In 2010, Clay along with brothers Travis and Brady became the first brother trio to qualify for the NFR in team roping in the same year.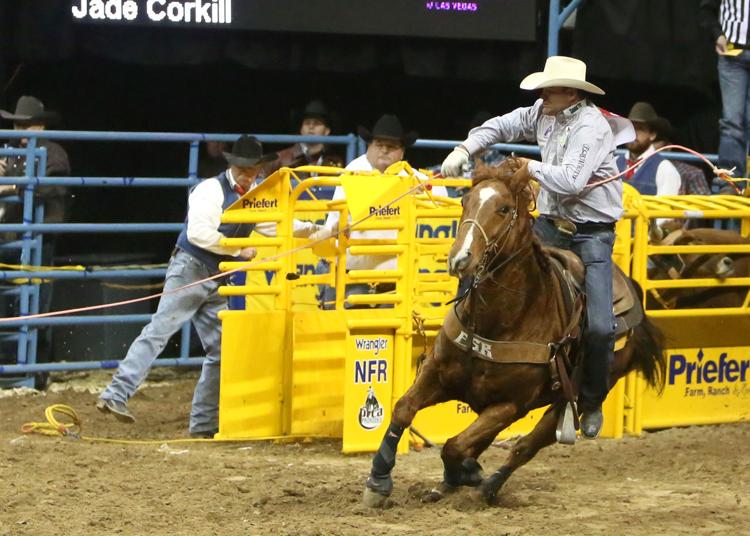 Hysham: Cass Bauer (Bilodeau), basketball: This small-town girl made it big, rising from the ranks of the Class C game to starring for Montana State and eventually playing in two professional leagues domestically as well as overseas. At MSU, Bauer was a three-time honorable mention All-American, was Big Sky Conference player of the year in 1994 and departed as the school's leading career scorer with more than 1,400 points. In 1993, she led the Bobcats to their first Big Sky crown. After college, she played in the ill-fated American Basketball League and also in the WNBA. At Hysham, Bauer once scored 56 points in a game. She is enshrined in the MSU Hall of Fame.
Ingomar: Rod Newman, basketball: More than a half-century ago, Newman set a school record that'll never be broken unless the school in Ingomar were to reopen – a dubious prospect given that Ingomar High was only open five years. In 1966, 5-foot-10 junior guard scored 56 points in a game against Reed Point, a state record then and a mark that remains the ninth-highest in state history for boys, per the MHSA record book. The record would stand for 17 years, until Gary Whiteman of Lodge Grass scored 60. In a family of accomplished athletes, including his high-scoring brother Stan, Newman also was an outstanding high school saddle bronc rider. 
Inverness: Darwin Cady, football: An all-star running back and guard for the football team, Cady -- a member of a prolific family of Hi-Line athletes -- helped lead the Cardinals to the District 6C football championship in 1974. He also was a consistent scorer for the basketball team, frequently pouring in 20 points or more. Cady was picked for the 1975 East-West Shrine Game in football. He also was a district champion in the javelin and a top competitor in the shot put.
Ismay: Joe Montana, football: OK, this one is a bit of a stretch. But the southeast Montana town actually renamed itself "Joe, Montana" after the NFL Hall of Fame quarterback as part of a publicity stunt by a Kansas City radio station in 1993. Montana never visited the little railroad town (pop. 19), but the entire community did get to meet with him in Kansas City. A community building still has a sign that reads "Joe, Montan" (the 'a' dropped off in a windstorm). An athlete actually from Ismay would be a tossup between 1978 Rodeo Hall of Fame inductee Bob Askin, who won major bronc-riding competitions across the country, and his best friend, Paddy Ryan, also a 1978 Hall of Fame inductee.
Jackson: Fred Hirschy, rodeo: A steer wrestler and team roper, Hirschy rose to prominence on the Montana Pro Rodeo Circuit in the 1970s and continued to compete into the 1990s as an all-around cowboy. In 1990, he sat atop the Montana PRCA standings in steer wrestling and all-around ahead of legend Dan Mortenson after the summer Cowboy Christmas. That same summer Hirschy was steer wrestling champion at the Buffalo Bill Cody Stampede, and the previous year he was steer wrestling champ at Helena's Last Chance Stampede. A rancher in the picturesque upper Big Hole Valley -- Anheuser-Busch once filmed a beer commercial on his property -- Hirschy has helped preserve the Big Hole River's struggling Arctic grayling population by relinquishing some of his water rights. 
Joliet: MacKenzie O'Dore, cross country: In 2010, O'Dore won her third consecutive state cross country championship in record-breaking fashion in Helena, shattering the Class C mark by eight seconds. In the spring, she was nearly as formidable on the track in the 3,200, 1,600 and 800. O'Dore ran for Montana State and Rocky Mountain College, and at Rocky she twice qualified for the NAIA national meet as well as the national outdoor track meet. In the summer of 2019, O'Dore won the prestigious Montana Mile at the Big Sky State Games.
Joplin: Justin May, football: Raised on the family wheat farm north of Joplin on the Hi-Line, May had plenty of options in 2017 after three-time all-state careers in football and basketball as well as winning a Class C state title in the long jump in track. A running back/linebacker at Chester-Joplin-Inverness, May opted for football at Montana Tech after receiving offers in all three sports – including interest from Montana State. May started immediate at safety for Montana Tech, and as a freshman in 2017 led the team in tackles before finishing third in '18 and fourth in '19.
Jordan: Jerry Kramer, football: For the foreseeable future, the most remote county seat in the Lower 48 states gets to stake its claim as the only town in Montana with a native son in the NFL Hall of Fame. Kramer, who spent the first five years of his life in Jordan and then another year in Helena, played football at Idaho before embarking on a legendary NFL career with the Green Bay Packers. Kramer's famous block in the 1967 "Ice Bowl" provided just enough room for quarterback Bart Starr to sneak into a frozen end zone to beat the Dallas Cowboys and qualify for the first Super Bowl. He was all-pro five times and co-authored the best-selling book "Instant Replay". Kramer now lives in southwest Idaho. A street in Jordan is named after a member of the family who platted the Garfield County seat, and he named one of his sons for the town.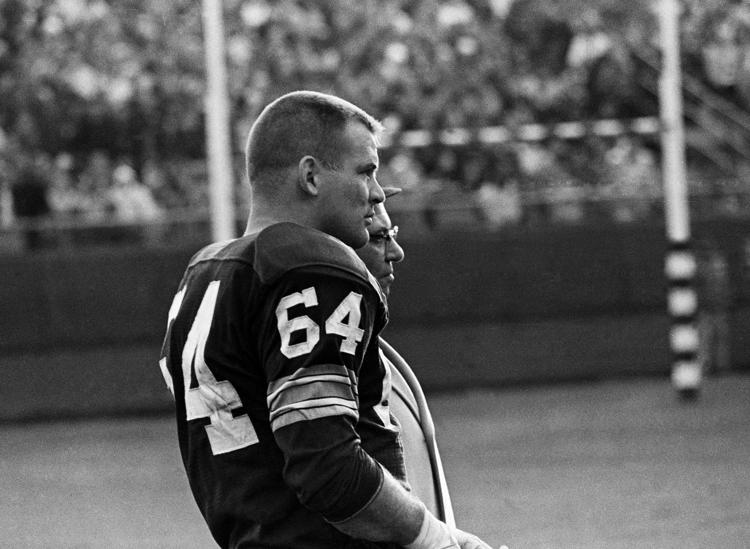 Judith Gap: Bailey Snelling, basketball: Snelling was almost unstoppable as a four-year starter for the Harlowton Engineers, leading her team to a 99-7 record and scoring more than 2,000 points. She still holds the state record for career 3-pointers with 295 and ranks 10th all-time in scoring. An all-round athlete, she also was Class C state golf champion in 2010 after finishing fourth as a junior. Snelling played basketball for Carroll College, where she was the team's leading scorer and all-conference her junior and senior years. An Academic All-American, she scored more than 1,000 career points at Carroll.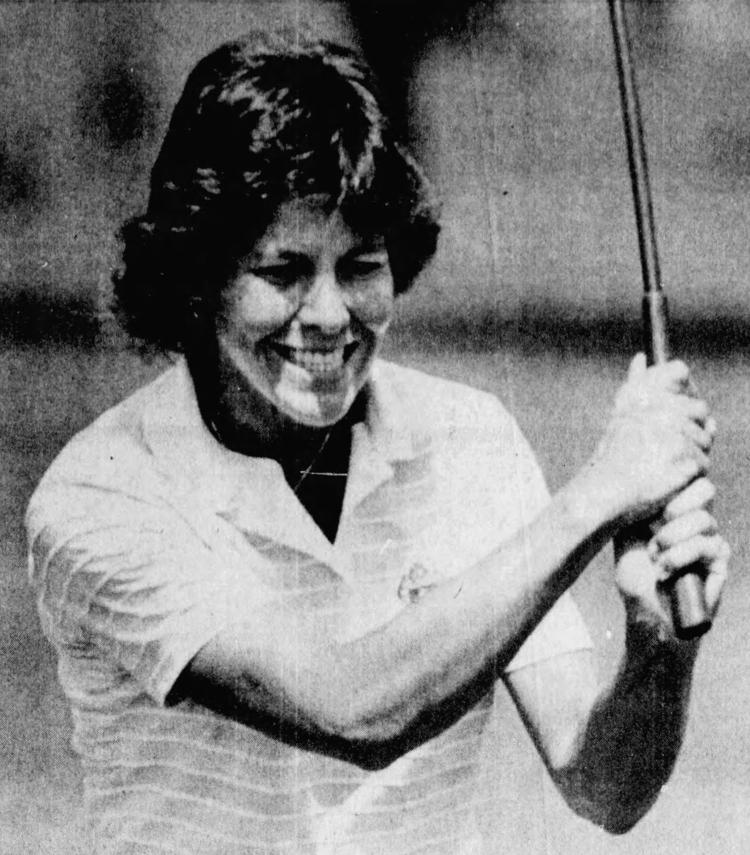 Kalispell: Alice Ritzman, golf: In a 20-year career on the LPGA Tour (1978-98), Ritzman had the distinction of being the highest-ranked player in history without a tour victory. She earned nearly $1.5 million in 401 events and was as close to a victory as three playoff losses, two of them in 1981. When she retired, she ranked 35th on the career LPGA money list. In her first year on the tour, she became the first and only LPGA golfer to record three eagles in one round. Upon retirement, she played on the Legends Tour and worked as an ESPN commentator. Today, Ritzman is a Realtor in Kalispell.
Kevin: Kory Frost, golf: A high school basketball all-star and standout running back on the football team for Sunburst in the mid-1970s, Frost made an even bigger name for himself in golf. He was consistently among the top players in the state as a Class C golfer competing against the big schools. Frost, who now lives and competes out of Trabuco Canyon, California, upped his amateur game after college. In August 2019, he made the round of 16 at the U.S. Senior Amateur Golf Tournament in Durham, North Carolina. As of September, he was ranked among the top 100 senior amateur golfers in the nation by Golfweek.
Kinsey: Jack Witcher, rodeo: A member of a Rodeo Hall of Fame family, Witcher began riding bulls and broncs in high school, and eventually earned second- and third-place finishes in calf roping at the Calgary Stampede in the early 1970s. In 1977, he was calf roping champion on the Montana PRCA Circuit. In the early 1980s, he won world championships in the PRCA Old Timer's Rodeo. The Witcher family was inducted into the Montana Pro Rodeo Hall and Wall of Fame in 2018.
Kirby: Jerry Small, rodeo: Few Indian cowboys could rope like the Northern Cheyenne's Small, who won the all-around and steer wrestling crowns at the Montana Pro Rodeo Circuit Finals in 1979 and added another all-around buckle plus a tie-down roping title in 1985. At the Indian National Finals Rodeo, he was an all-around champion five times, dominating in the early 1980s. Small's achievements earned him induction in both the Montana Pro Rodeo Hall of Fame and the Indian National Finals Rodeo Hall of Fame. He died in August 2019 at age 66.
Kremlin: Kim Berg, track and field: One day after Sidney's Hanna Warfield set the state javelin IAAF record in 2002, Berg shattered it with a toss of 140-3 – and that was just the beginning. Berg, also a volleyball and basketball standout at Kremlin-Guilford's North Star High School, was a high school state champion in the javelin and highly competitive in the long jump, high jump and shot put as well. She was even better in college, never losing a javelin competition against Big Sky Conference foes in four years at Montana State. She won four consecutive conference championships despite having three ACL surgeries in her career. In 2007, Berg qualified for the NCAA Outdoor Track & Field Championships and was ranked 23rd nationally. She was the Big Sky's Field Event Athlete of the Year in 2008.
Lambert: Jeremy Lake, basketball: Back when Lambert was flying solo in high school sports, the Lions made a run at the 1990 state championship (losing to Box Elder) behind the formidable tag-team of Rusty Vaira and Lake, who averaged more than 20 points per game over four years. Lake, an all-conference tight end in football and outstanding hurdler and high jumper as well, averaged 26 points, 9 rebounds and 6 assists in his senior year. At Montana, he led the team in scoring in 1992-93 and left as the leading 3-point scorer in Big Sky Conference history. A pre-med student, Lake also was an academic All-American.
Lame Deer: Kenny Big Back, football/basketball: Noted for his flair on the football field and basketball court, Big Back was an all-stater in both sports for the Colstrip Colts. After high school, he moved on to Rocky Mountain College, where he was first-team all-conference and honorable mention All-American in basketball in 1996. Big Back was inducted into the Montana Indian Hall of Fame in 2014.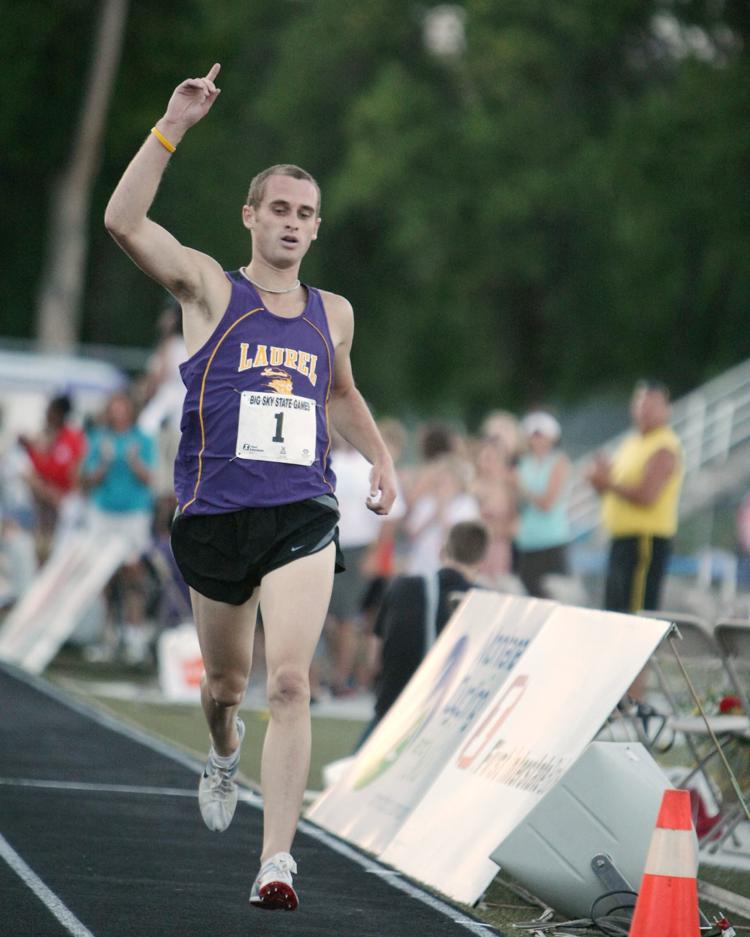 Laurel: Patrick Casey, track and field: A world-class distance runner, Casey's dream of an Olympic berth in 2016 was shut down by chronic plantar fasciitis. Nevertheless, he remains one of the state's most decorated 1,500-meter runners ever, finishing runner-up in the USA Championships in 2014 and then fourth in 2018 after recovering from foot surgery. He still holds the Montana State school record for the indoor mile (3:54.59) and 800, and he was a three-time All-American for the Bobcats before transferring to Oklahoma. At Laurel, Casey was an All-American and a six-time state champion, sweeping cross country and the 800, 1,600 and 3,200 meters his senior year. He is the first runner to break four minutes in the mile on Montana soil and is a multi-winner of the Montana Mile.
Laurin: Tiff Myers, baseball: Myers was a three-sport star who played football and basketball for both Twin Bridges and Ennis, and American Legion baseball for the Dillon Cubs in the early 2000s. In football, he was an all-conference center, linebacker and fullback for Twin Bridges. Myers played baseball collegiately at Lewis-Clark State. After college, he played for the Helena Titans in the ill-fated Rocky Mountain Football League.  
Lavina: Keith Mason, track and field: A great all-round athlete, Mason held records in the high jump and hurdles when he was at Lavina but saved his best work for college. After starting at the University of Montana, he transferred to Rocky Mountain College, where he competed in four sports in the early 1950s. Mason was captain of the football team, frequently scored 20 points in basketball, lettered in baseball and was one of the most dominant collegiate track athletes in the state. He scored 24.7 points in a dual meet against Eastern Montana College and had 20.5 in a meet at Bozeman as a senior in 1953. Immediately out of college, Mason took a job as head basketball and track coach at Harlowton before resigning to enter dentistry school. He was inducted into Rocky's Hall of Fame in 1994.
Lewistown: Jim Otten, baseball: By the time he reached high school and was playing American Legion baseball Otten was living in Kalispell and earning attention from college coaches. As a pitcher, he was 16-3 and 12-1 in back-to-back years leading Mesa (Ariz.) Community College to national championships before moving on to Arizona State. Otten later appeared in 64 Major League Baseball games, first for the Chicago White Sox and then for the St. Louis Cardinals. He had one big-league victory. Otten was inducted in the Mesa CC Hall of Fame in 2006.
Libby: Terry Maki, wrestling/football: A three-time state wrestling champion, Maki went 86-1 in his career for the Loggers and probably would've been unbeaten had he not fractured an elbow. He also was an all-state football player and signed a letter of intent with Montana State initially after graduation in 1982. Maki later opted to attend the Air Force Academy on a wrestling scholarship and as a football walk-on. In football, he was a first-team all-conference linebacker as a junior and a Kodak All-American as a senior. He still holds the Air Force school record for tackles in a career (475), season (195) and game (30). After his 30-tackle game in an upset of Notre Dame, in which he also blocked a field goal that was returned for a TD, he was national Defensive Player of the Week. Maki also managed to find time to wrestle for the Falcons, earning the Western Athletic Conference's Outstanding Wrestler award as a sophomore. After his competitive career ended, he went into coaching in the Bitterroot.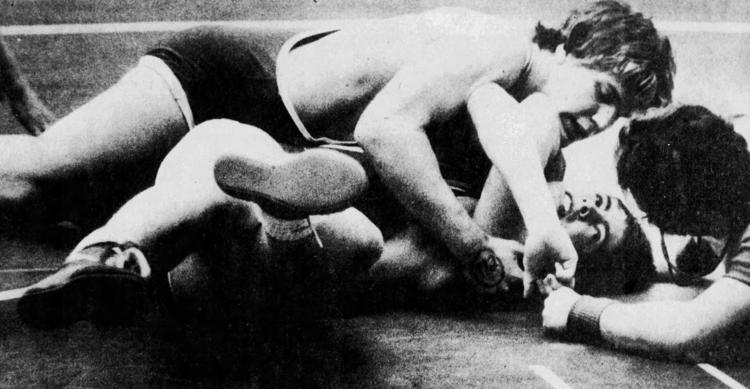 Lima: Alison Scott, basketball: Never heard of Scott? Neither has the MHSA record book even though she was the third girl ever to score more than 2,000 points in a career (2,047). A 5-foot-6 guard, Scott led the Bears to their first state tournament appearance as a senior in 1994. She averaged 22 points per game and was chosen to the USA Today honorable mention All-America team. Scott actually averaged more points as a sophomore (26) and junior (30). She was an all-purpose athlete on the Lima track team, competing in the sprints, high jump, long jump and triple jump. Scott eventually walked on to the Western Montana College basketball team.
Lincoln: Doug Swingley, musher: In Alaska, "Swingley" is two four-letter words, thanks to the Great Falls native and former Simms resident's habit of tormenting Alaskans after earning a landmark victory in the Iditarod Trail Sled Dog Race in 1995 – the first by a musher from the Lower 48 states. Swingley, nicknamed "The Cowboy" by Alaskans, went on to win three more Iditarods, leaving him one shy of all-time record holder Rick Swenson, and he remains the only non-Alaskan from the U.S. to win that state's Super Bowl. Along the way, Swingley was Rookie of the Year in 1992, set the Iditarod speed record in 1995 and again in 2000, and was the event's oldest winner ever when he reached the burled arch in Nome first in 1999. He's also won Montana's Race to the Sky.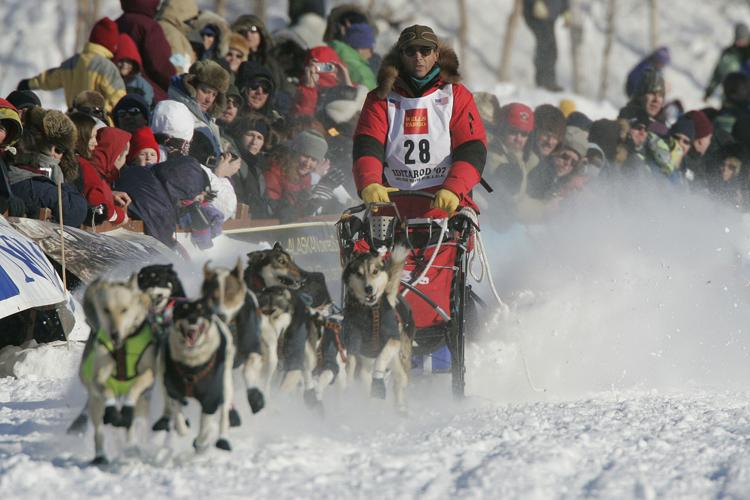 Livingston: Larry Questad, track and field: For a brief time in the early 1960s, Questad was considered the fastest human in the world and for nearly a decade was routinely described as the "world's fastest white man". He was NCAA 100-yard dash champion at Stanford in 1963 in 9.3, won the 100 and 200 at the World Games in Finland, and was one-tenth of a second behind Bob Hayes in qualifying for the 1964 Olympics. In 1968, Questad was the third sprinter on the U.S. Olympic Team in Mexico City with John Carlos and Tommie Smith, who became infamous for raising their black-gloved fists on the medal stand in protest of social injustice. Questad ran a 9.6 in the 100 and 21.0 in the 220 for Park High School in Livingston in 1961 before Montana converted to meters, both state records. He is retired and living in Boise, Idaho.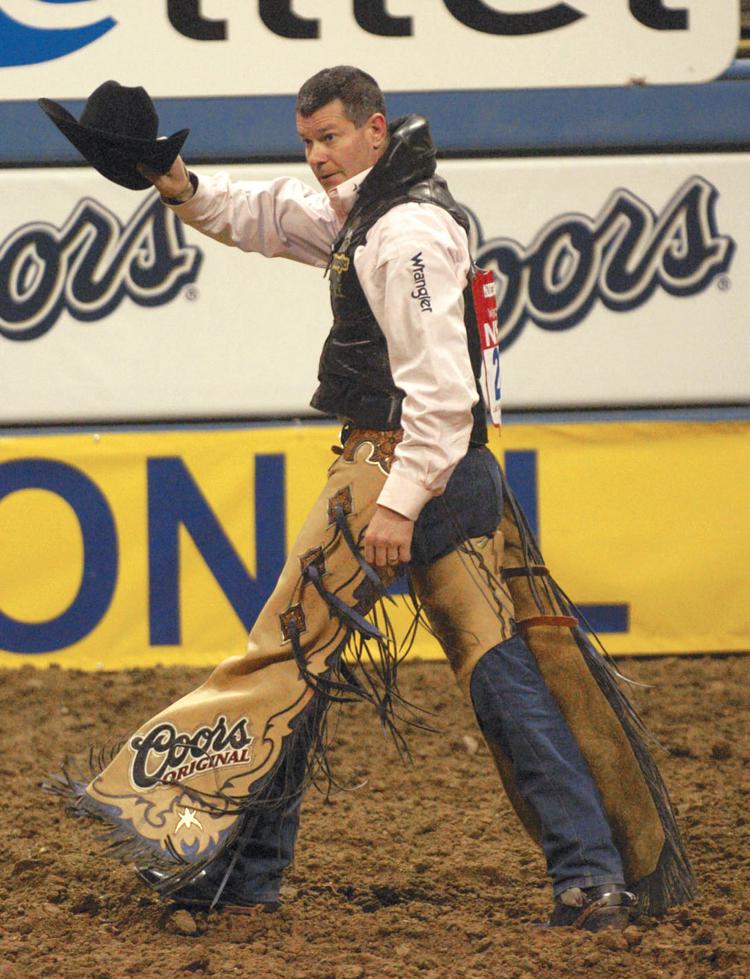 Lockwood: Dan Mortensen, rodeo: Among Montana's prolific list of rodeo stars, none surpass Mortensen, who was the 1997 world all-around champion and also won six saddle bronc championships. He participated in 16 National Finals Rodeos, missing only one in his career thanks to a broken ankle; he was nevertheless leading the world standings at the time. In 2003, his sixth time winning a saddle bronc title, he became the first PRCA roughstock cowboy to earn $2 million. Mortensen was inducted into the Pro Rodeo Hall of Fame in 2009, a year after his retirement, and a statue outside the MetraPark Arena in Billings reflects his stature in the sport. Sports Illustrated rated him the No. 2 athlete of all time for Montana.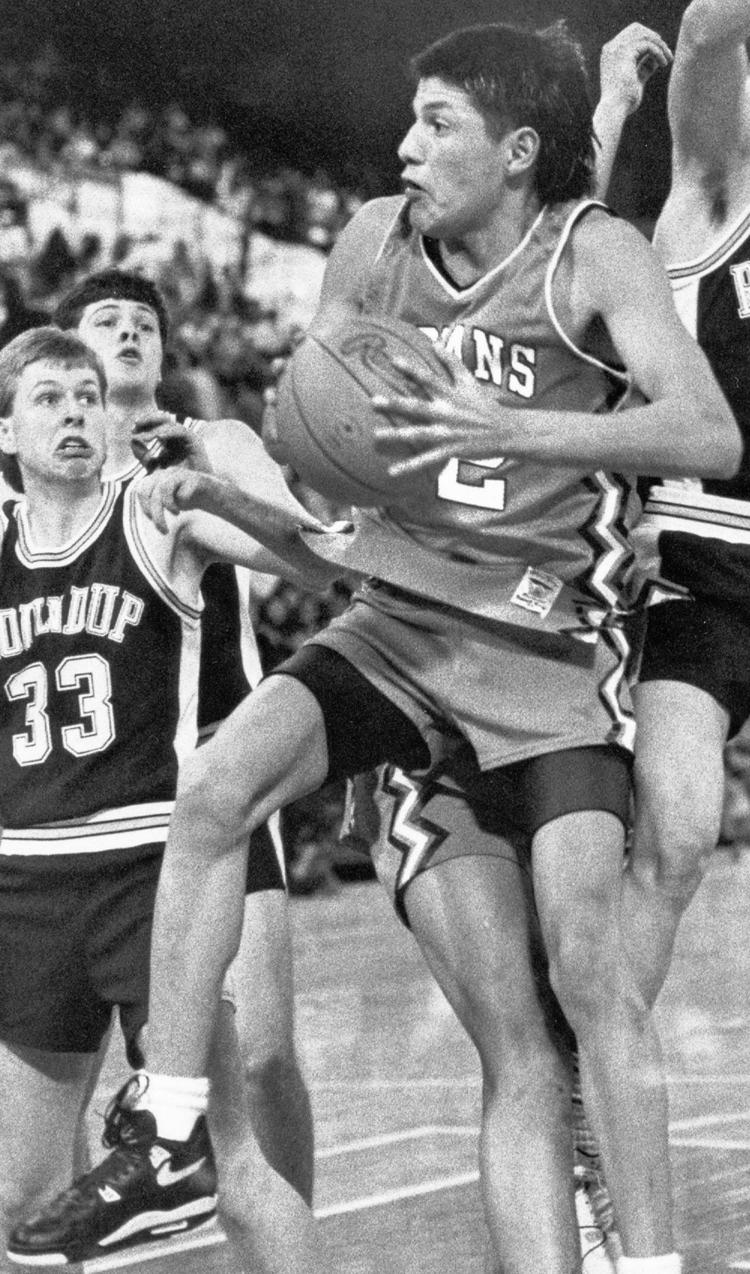 Lodge Grass: Elvis Old Bull, basketball: Nicknamed "Montana's Magic", Old Bull was one of those rare superstars whose skills were so mythical they transcended the game. From 1988-90, he led Lodge Grass to three consecutive Class B state titles, earning tournament MVP all three years. Over four seasons, Old Bull scored more than 1,900 points, set 16 school records, averaged nearly 20 points per game and once had 22 assists in a single game. In 1989, he scored nine points in 36 seconds to rally Lodge Grass past Cut Bank for the Class B state title. A registered Crow, Old Bull never played in college but he is in the Montana Indian Athletic Hall of Fame and was the only high school athlete listed among Sports Illustrated's top 50 Montanans of all time in 1999. He died in a car accident in 2014.
Lodgepole: Brad and Justin Walsh, wrestling: Raised on a ranch on the Fort Belknap Indian Reservation between Zortman and Lodgepole, the Walsh boys were part of a heady Malta High wrestling legacy in the late 1980s and early 1990s. Brad was the slightly more accomplished of the two, placing four times at state and winning championships in 1991 and '92 -- wrestling all four years at 152 pounds. He concluded his illustrious career on the mat with 52 consecutive victories. Brad also was all-conference in football. Older brother Justin was the 145-pound state champ for Malta in 1989, was a four-time state qualifier as well and finished second at the AAU Grand Nationals in 1989. He wrestled three years at what was then Northern Montana College and was nationally ranked as a freshman and sophomore. Justin later was an assistant coach at Billings West.
Lolo: Kory Mytty, rodeo: Now the University of Montana's rodeo coach, Mytty was a high-level team-roping heeler on the Professional Rodeo Cowboys Association (PRCA) circuit for more than 15 years. He qualified for the College National Finals with Blue Mountain (Ore.) Community College in 1988 and '89. In 1994, Mytty fulfilled a dream by reaching the NFR and he also made the Dodge National Circuit Finals 11 times. Starting that same year, he has consistently been atop the Montana Pro Rodeo Circuit Finals team-roping standings, frequently with header Shane Schwenke of Zortman. 
Loring: Lance Wasson, basketball: Raised on a farm outside of Loring, Wasson was an all-state football and basketball for Malta in the late 1980s, twice leading the Mustangs to the state hoops tournament and setting school records in the process. He averaged 18 points per game as a senior and went on to play at Northern Montana College, where his father, Alan, played. With the Lights, Wasson raised his game. He started all four years and in 1993 set the school scoring record with 41 points against Western Montana College, a mark that hasn't been broken. In the same game, he shattered the school record with 12 3-point baskets, which also still stands. Wasson ranks 10th on the MSU-Northern career scoring list with 1,253 points from 1989-93 and owns the career and single-season records for 3-pointers with 259 and 104.
Lustre: Rob and Jason Baker, basketball: Raised on the family farm just outside of Lustre, the high-scoring brothers were responsible for some of Lustre Christian's headier basketball days, with Rob compiling 2,023 points and averaging 22.5 points per game from 1985-89. A year younger, Jason was no slouch, either, scoring 1,156 career points for an average of 16.7 per game. Jason was at his best as a senior, when he put up 23 points and 10 rebounds per contest. Rob etched his name in the MHSA record books with a 60-point outing in 1988, tying him for what remains the sixth best single-game performance in state history. Both brothers went on to play for Dawson Community College.