Madoc: John Morrison, basketball: Though he might be best known for his offspring, Morrison was nonetheless a three-sport standout athlete who grew up on a farm outside Madoc. He learned to play basketball on a rim attached to his barn and played in a gym with 9-foot ceilings. After averaging 16 points and 13 rebounds as a senior in high school, he played for Northern Montana College and then professionally for two years in The Netherlands and Austria in the '70s. before moving into a coaching career that took him back to Northern Montana and to Dawson Community College in Glendive. Along the way he met another talented athlete, Wanda Hames of Peerless, and married her. While Morrison was coaching in Glendive, the couple had a son they named Adam. Soon after, they moved to South Dakota and Wyoming, and finally Morrison retired from coaching, moving the family to Spokane, Washington, where their 8-year-old son became ballboy for Gonzaga. Adam Morrison would go on to become perhaps Gonzaga's greatest players ever and one of the top college basketball stars from 2003-06, averaging 28.1 points per game his final season with the Zags. 
Malta: Greta Koss (Buehler), basketball: In a community renowned for its girls basketball stars, Koss stands out for where she took her career after her time with the M-ettes. She was a cog in the Malta pipeline to the Lady Griz, leading the team to four Big Sky titles from 1994-97, earning two first-team all-Big Sky selections and nabbing conference MVP her junior season. After college, Koss was an original member of the WNBA in 1997, playing 13 games for the Utah Starzz. When Koss was enshrined in the Grizzly Sports Hall of Fame in 2016, she ranked fifth in school history in rebounds and 19th in scoring. Her 20 rebounds against MSU in 1997 set a school single-game record.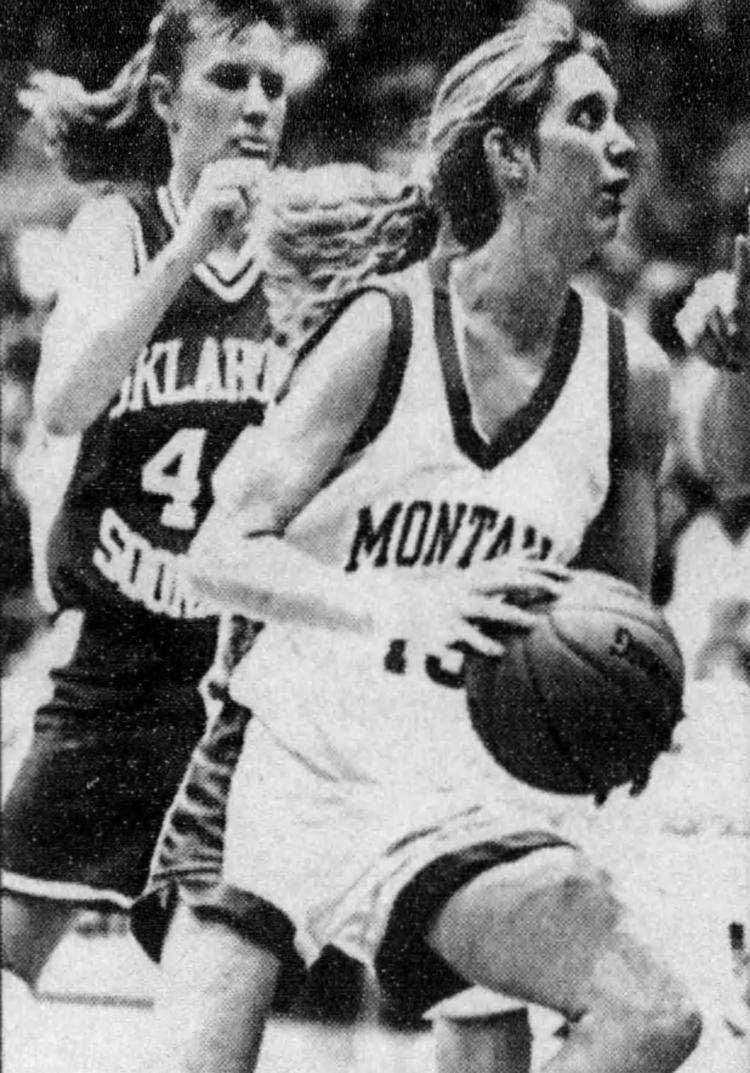 Manhattan: Caleb Neth, track and field: From 2013-16, Neth was a one-man show for the Tigers in the Class B state meet, racking up 14 state titles — one shy of the record held by Glasgow's Roy Robinson. Neth, who was a jumper, hurdler and sprinter, ranks third all-time with 18 medals at state meets. He won three consecutive long jump titles and two straight in the 400. He now competes in six events at Montana State, where in 2018 he was fourth in the indoor heptathlon in the Big Sky Conference with the eighth-best mark in school history. Neth wasn't bad in football, either, earning all-state honors as a receiver, defensive back and kick returner for Manhattan in 2015. Oh, and he won the Wheat Montana Junior Golf Tour in 2010.
Marysville: Frank James "Brownie" Burke, baseball: At 4-foot-7 as an adult, Burke wasn't much of an athlete. But he nevertheless was the first native Montanan to make it onto a Major League Baseball field, albeit as a mascot. In 1909, after spending four years as a Senate page in Helena, Burke was working at the Mammoth Hot Springs Hotel as a bellhop when he met Cincinnati Reds president August "Garry" Herrmann, who offered him the team's mascot job after getting permission from his mother. He wore a uniform, served as batboy and even occasionally warmed up a Reds pitcher. It was also Burke's job to tell players they were released and, according to Montana Baseball History, he reportedly even spied on players after hours for Herrmann. Another historical footnote: Burke reputedly was the shortest man to serve in the U.S. Army in World War I.
Medicine Lake: Terry Schlabs, track and field: A basketball and football standout, Schlabs was exceptional on the track and in the field, where he set state records in the triple jump, discus and 110 hurdles while leading Medicine Lake to the 1969 Class C track crown -- scoring all 26 of his team's points. At the Eastern C divisional that year, he scored 30 points -- five firsts -- and set three meet records. Nicknamed "Big Daddy", he was all-conference for three years in football and two years in basketball. Schlabs earned a track scholarship at Montana State and became a prominent decathlete. He was inducted into the MHSA Athletes' Hall of Fame in 2006.
Melrose: Benny Reynolds, rodeo: An all-around cowboy, Reynolds was among the top 10 competitors at the National Finals Rodeo in all 11 of his appearances in bareback riding, steer wrestling and bull riding. He was the 1960 NFR Average Bareback Champion, the 1961 World All-Around Champion, and the Reserve All-Around Champion in 1964. A graduate of Beaverhead High in Dillon, Reynolds is one of two Montanans to ever win the Linderman Award, given to the contestant earning the most money in a combination of three or more rough-stock and timed events. Reynolds was Rodeo Cowboys Association rookie of the year in 1958 and won seven all-around titles at the National Old-Timers Rodeo Association finals. In 1958, Reynolds appeared on a TV quiz show "Name That Tune", where he was famous for his one-word "Yup" answers. He was inducted into the ProRodeo Hall of Fame in 1993. Reynolds died in 2014 while loading hay at his Twin Bridges ranch.
Melstone: Brody Grebe, basketball: It's difficult to know which sport to associate Grebe with, because he was equally accomplished in four in high school – football, basketball, track and rodeo. He was quarterback for Class B Roundup in 2018, leading the team to a 10-1 record as a senior while scoring 31 touchdowns. In basketball, Grebe averaged 28 points, 10 rebounds and five assists for Melstone and finished with more than 2,500 career points, scoring 50 in a game in February 2019 and setting a school record with 10 3-pointers. Then came gold medals in the shot put, long jump and triple jump in track. And he was one of the state's top high school tie-down and team ropers. After high school Grebe, a 4.0 student, attended a prep school on the East Coast and was weighing offers from several Ivy League schools before committing to Montana State for football.
Miles City: Russ Sweet, track and field: A football, basketball and track standout at Montana from 1924-26, Sweet placed second in 100- and 200-yard dashes at the 1925 NCAA championships shortly after setting school records (9.7 and 21.4) in both events at the Pacific Coast Conference meet. In 1924, he was second in the nation in scoring in football with 75 points and caught the game-winning touchdown pass from Montana legend and Hall of Famer William "Wild Bill" Kelly and kicked the extra point in a 7-3 win for the West in the East-West Shrine game. Sweet left school early to compete for the Olympic Club in San Francisco in track and football. His 9.4 in the 100 in 1928 would've been a world record had it not been deemed wind-aided. Sweet led Miles City to the 1922 state football championship and set several state and West Coast records in the sprints. He was inducted into the Grizzly Sports Hall of Fame in 1993. Sweet died in 1944.
Missoula: Dave Johnson, track and field: Remember Dan and Dave, the subjects of the famous Reebok commercials leading up to the 1992 Barcelona Olympics? That was Dave Johnson, an Olympic decathlete who, along with Dan O'Brien, was considered one of the two greatest athletes in the world at the time. Johnson was born in Missoula and attended Sentinel High School before moving to Corvallis, Oregon, for his final year. He played football at Azusa Pacific for two years before starting his decathlon career. After setting the American decathlon record with 8,549 points in 1988, Johnson made the Olympic team and finished ninth. Four years later, he won the bronze medal after what remains one of the most famous sports advertising campaigns in history. Johnson now works with the Fellowship of Christian Athletes in Oregon.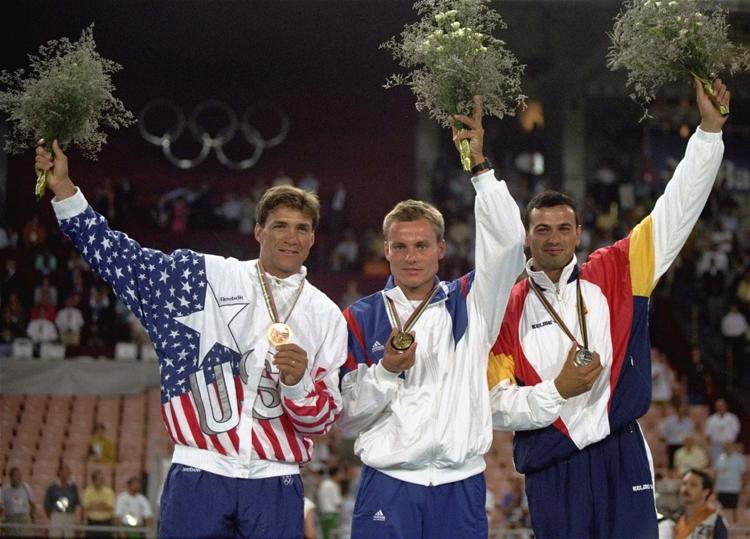 Moccasin: Joe and Ned Ashcroft, baseball: Both three-sport standouts, the two were especially gifted as infielders in baseball in the late 1960s and early '70s. Joe, two years older, immediately started collegiately as a second baseman and shortstop at Northern Montana, and he was followed soon after by Ned, who transferred from Eastern Montana. Ned was the better all-round athlete, also playing end on the football team for the Lights after a distinguished high school career. At Moccasin and Stanford, Ned and Joe also routinely pumped in 20 points or more on the basketball court; both were second-team all-district picks in 1965, when Joe was a senior and Ned a sophomore. 
Molt: Hank Hollenbeck, rodeo: Hollenbeck is a two-time Montana PRCA Pro Rodeo Circuit all-around champion and owns a year-end title in tie-down roping. He won the all-around title in 2014, 2015 and 2017. In the summer of 2019, he won the tie-down roping en route to being the top all-around cowboy at the Little Big Horn Stampede Rodeo in Hardin and also was top all-round cowboy at the PRCA Thermopolis rodeo. At Rapelje High, Hollenbeck -- known then as "Henry" -- was a football and basketball standout. In 2002, he was the top scorer in District 5C basketball at 22.1 points per game while earning second-team Class C all-state honors. In football, he was first-team all-conference as a tight end and kicker in the 6-Man South and second-team defensive lineman. 
Montana City: Sabrina Monro, cross country: A product of Jefferson High in Boulder, Monro achieved the best performance ever by a University of Montana runner at the NCAA Division I cross country championships by finishing second in 2000, seven seconds behind the winner. That was shortly after she won her second Big Sky Conference title. Monro transferred for her senior season to Washington, where she opened the 2001 season with four victories, set two course records and appeared in Sports Illustrated's Faces In The Crowd before suffering a stress fracture. In her only indoor competition that winter, Monro set a school record in the 3,000. Monro was Class B state champion in cross country, the 1,600 and the 3,200, winning the latter two events as a junior and and a senior and setting a state mark in the 1,600. 
Moore: Paul Barta, track and field: A gifted playmaker and all-district player for Moore High, Barta went on to excel in basketball and track at Rocky Mountain College in the mid-1970s. He was the Frontier Conference six-mile champion as a senior in 1978 and finished 34th in the NAIA marathon a month later in only his second 26.2-mile run. Barta made an even bigger name for himself as a high school coach. leading the Columbus boys team for 29 years and guiding the Cougars to Class B runner-up finishes five times. He then took on the girls program as well, nabbing another second-place finish at state in 2001. Barta most recently the coach of the boys basketball program at Laurel until stepping down after the 2019-20 season. He was inducted into Rocky Mountain College's Hall of Fame in 2016.
Muddy Creek: Clifford Foote, track and field: Though Muddy Creek isn't technically a Montana town, it's certainly a community to the Northern Cheyenne -- and no family reflects its athletic prowess more than the Footes, especially Clifford. Four years after his cousin Raymond Harris won the last of three state mile championships for Colstrip in 1962, and then his brother Richard went back-to-back in '63 and '64, Clifford set the interscholastic record in '66 with a mark of 4:28.2 running for St. Labre. By then, he already owned the state two-mile record. A year later, he bested his time by four seconds in winning the mile at the Montana USATF championships. Foote also was a state Class B cross country champion, owned the Southern C divisional record in the 880, and also competed in the 220 and 440 sprints. He set four cross country records and set the Mon-Dak Conference record at Dawson Community College in addition to winning the All-Indian Championship Decathlon in 1968. Foote died in 2011. 
Musselshell: Francis Turley, boxing: A native of Billings who attended Roundup High School to play football and box, Turley grew up near Musselshell in the Bull Mountains. His claim to fame: During a Golden Gloves bout in 1958, he sent an up-and-coming 16-year-old superstar named Cassius Clay (later Muhammad Ali) to the canvas in the second round. In his autobiography "The Greatest", Ali said, "The hardest I was ever hit was by a Montana cowboy." Turley finished 57-6 as an amateur boxer. As a football player at Roundup High, he was chosen to play in the East-West Shrine Game as a senior. Turley returned to the Bull Mountains after attending Montana State but eventually moved to Texas, where he died in 2016.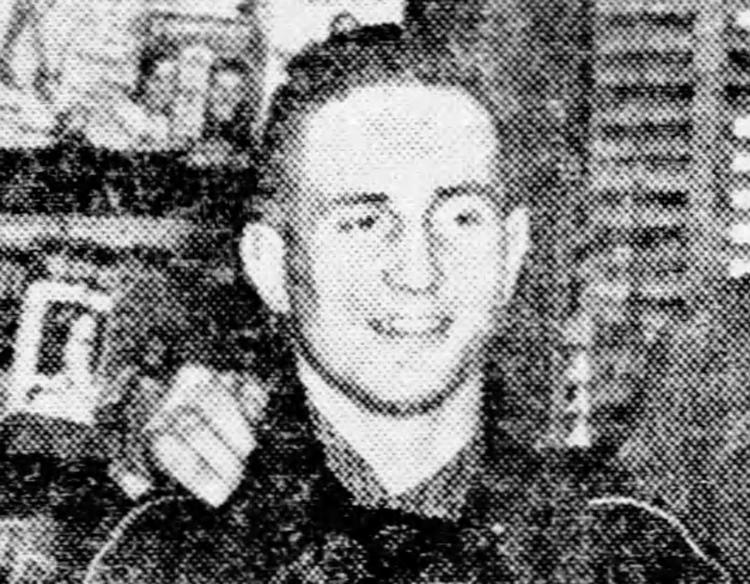 Nashua: Jon King, cross country: King's running acumen stood out early – his time of 16:24.0 in the state's first cross country championship over three miles as a sophomore in 1976 stood for four years at the Class C level and remains the fifth best time. King, who finished second at the state cross country meet in 1977, was one of Montana's more successful competitors in the one- and two-mile events as well.
Nevada City: Connor Moore, basketball: Moore was a two-time all-conference basketball player who averaged 20 points per game as a senior at Ennis while growing up between the historic mining communities of Nevada City and Virginia City, as well as Alder. He also played football, golfed and was academic all-state for the Mustangs, and was an all-state baseball player for the Gallatin Valley Outlaws in 2009. After playing for the Montana AAU baseball team based out of Three Forks, he walked on to the basketball team at Idaho State from 2010-12. He played once in his first year, against Montana State, and twice as a sophomore.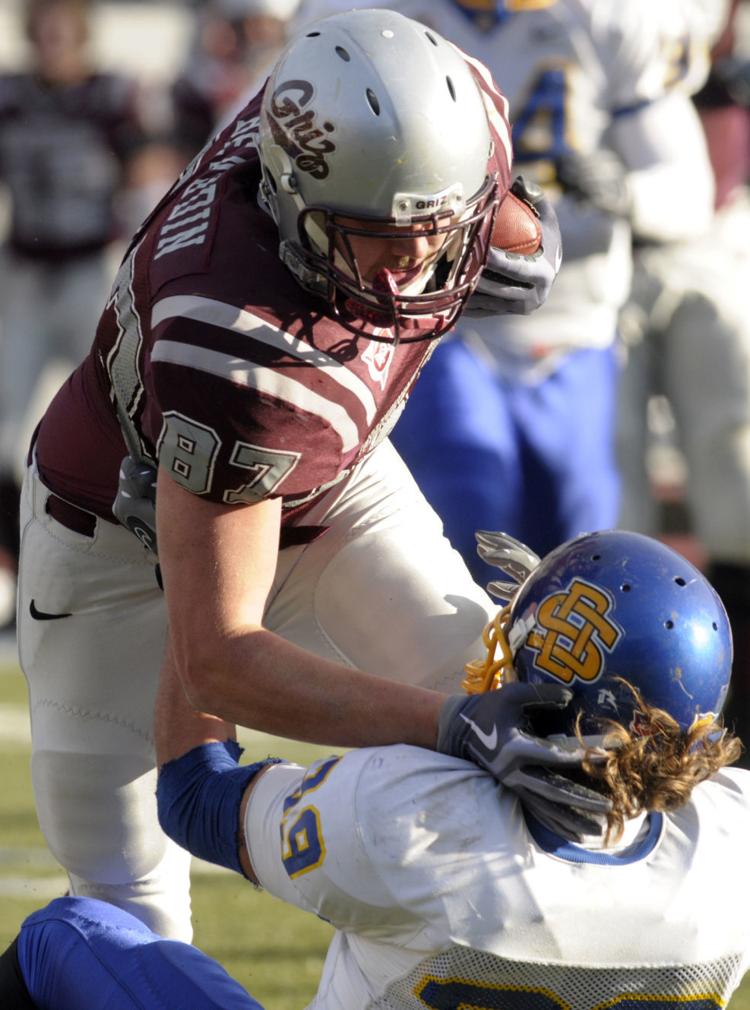 Noxon: Dan Beaudin, football: Nicknamed "Chief", Beaudin was a 6-foot-5 quarterback for Noxon's 8-Man football team, but switched to tight end and defensive end when he arrived at Montana. An all-round athlete who earned all-state honors in leading Noxon to the Class C basketball tournament in 2004, he was a standout thrower in track and field, finishing second in the Big Sky championships for UM in the discus. He was even recruited to join the injury-plagued Griz basketball team midseason in 2008. After back-to-back honorable mention all-conference honors, Beaudin eventually earned a brief tryout with the Miami Dolphins of the NFL.
Oilmont: Don Sauby, basketball: Sauby was a standout in both basketball and football in the late 1950s for Oilmont, an ill-fated school on the southern tip of the Sunburst Oil Field on the Hi-Line. Sauby routinely scored 20-plus points in games and found the end zone for the Trojans' 6-Man football team. Oilmont, which had its finest basketball teams during Sauby's era, closed its doors in 1984.
Opheim: Gwen Dighans, basketball: Dighans did it all for the Vikings, but saved her best for basketball, where she led her team to three consecutive Class C state championships. She was tournament MVP in leading Opheim to the 1983 and '84 titles. A 6-foot-2 center, she averaged 20 points and nearly 10 rebounds per game in the '83 tournament and earned USA Today honorable mention All-America honors. Dighans, who was first-team all-state three times in basketball, also was a standout in the discus and shot put in track and field. She continued her basketball career collegiately at Idaho and started as a sophomore but eventually transferred to Northern Montana College (now MSU-Northern), where she was one of the team's top scorers her final two seasons.
Opportunity: Roger Rouse, boxing: The son of a mining foreman, Rouse started boxing as a 9-year-old in the back of the Wonder Bar in nearby Anaconda. An excellent basketball player and all-state fullback, he led Anaconda to the Class A state football  title in 1951. He started college as a football player at Montana, but a knee injury halted his football career and he accepted a boxing scholarship to Idaho State, where he twice was an NCAA 165-pound champion. Rouse was a national Golden Gloves champion in 1954 and boxed in the 1956 Olympics in Melbourne, losing in the quarterfinals. As a professional, he was the No. 1 light heavyweight contender in 1965 and fought three times for a world title, losing all three. He had a record of 39-23-4 as a pro from 1958-72. Rouse, who was featured in a lengthy 1967 story in Sports Illustrated, is enshrined in Idaho State's Hall of Fame. He died in 1999.
Oswego: Chris Bauer, football: A three-sport star at Frazer, Bauer was best known for his play on the football field, where he was an all-state tight end in the late 1980s. As a senior, he played in the East-West all-star game. Bauer also was a handful on the basketball court for the Cubs, frequently tossing in 30 points in 3C action and earning second-team all-conference honors.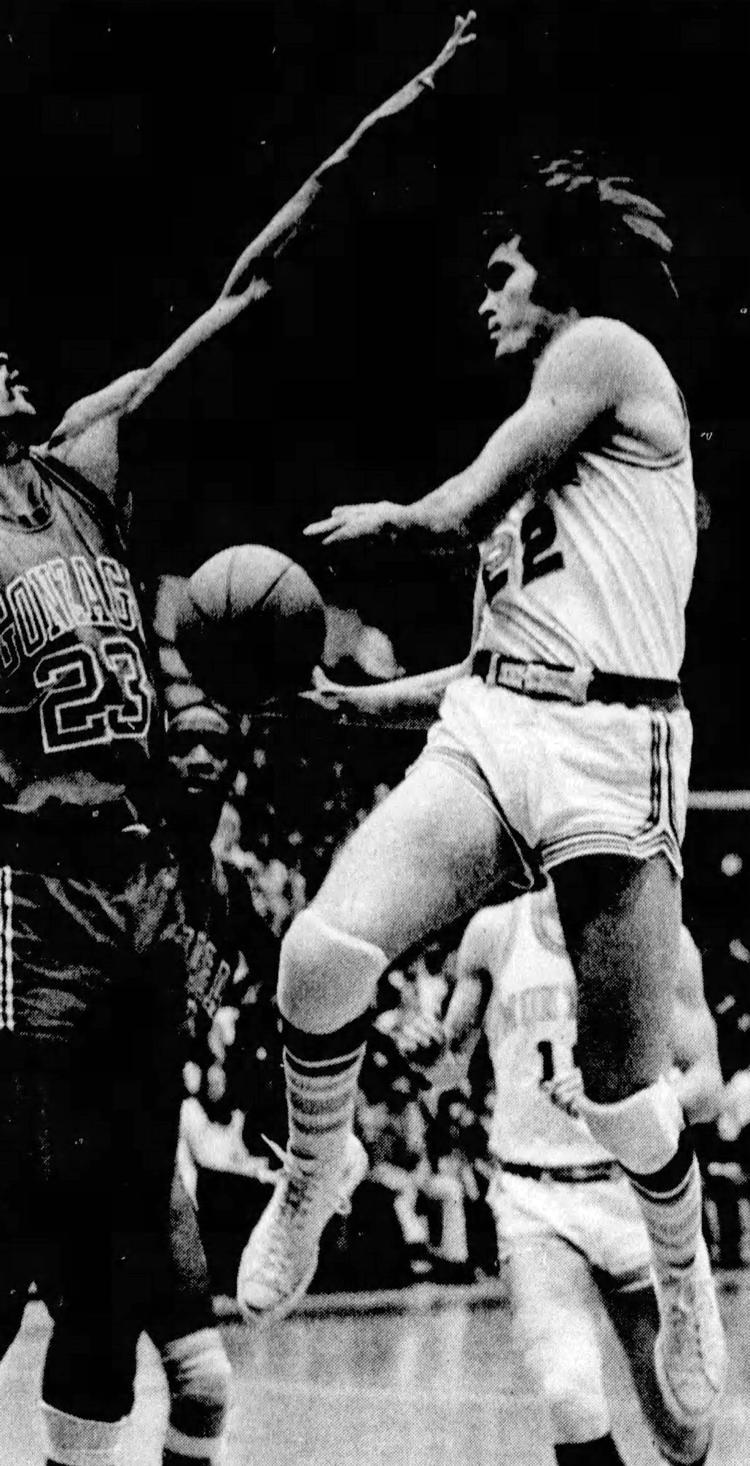 Outlook: Robin Selvig, basketball: As a Hall of Fame women's basketball coach, Selvig needs no introduction to Montana Griz faithful. When he concluded his 38-year coaching career, his 865 victories ranked eighth all-time among college women coaches. Before that, he was a standout guard for the Griz, earning all-Big Sky honors. At Outlook, he had scoring outputs of 48 and 39 in the 1970 Class C state tournament, and still ranks second all-time with 833 points in a single season (1969-70). He also was one of two members of the 1970 state championship track team. Selvig was inducted into the Grizzly Sports Hall of Fame in 2001 and in 2008 became the first non-Indian inducted into the Montana Indian Athletics Hall of Fame for the opportunities he gave to Native players. He is retired and living in Missoula.
Ovando: Colleen McNally, basketball: An all-round athlete at Seeley-Swan, McNally was a four-year starter and two-time all-stater in basketball as a guard, including USA Today All-America recognition as a senior in 1987. She also was a three-time letter winner on the track team, where she was a jumper and threw the javelin. McNally went on to become one of the few Class C players for powerhouse teams with the Lady Griz, earning significant playing time before blowing out her right knee in 1989 and her left knee in 1990. McNally eventually became an assistant coach with Montana. A fifth-generation Montanan, she now lives on a conservation-oriented working ranch outside of Ovando and owns the Stray Bullet Café in town. 
Park City: Bryan Severin, basketball: Easily the most prolific scorer in school history, Severin popped in 56 points in a game for the Panthers in 1991, a mark that ties him for ninth best all-time in Montana history. His career scoring average of 22.76 from 1989-91 ranks him fifth, and his 21 baskets in a single game tie him for ninth in state history. Severin averaged more than 30 points per game as a senior, when he was second-team Class C all-state. He also was an all-star quarterback in football, throwing two TD passes in the 1991 Treasure State Game to lift the Blue past the Red 18-14. Nevertheless, Severin first went to college on a track scholarship, finishing fourth in the javelin at the national junior college meet for the College of Southern Idaho as a freshman in 1992. After a stint in the Navy, he signed five years later to play basketball for Rocky Mountain College, where he was an impact player in his first season.
Peerless: Jon and Joe Puckett, basketball: Back in the 1970s, when District 1C was the most dominant in the state, the twin Puckett brothers were sharp-shooting guards who led their now-defunct school to the Class C state championship game against Flaxville, another school no longer open. After topping Flaxville three times during the season, the Panthers fell 66-50. The Pucketts both made the all-tournament team. Joe was first-team all-state in 1978 but Jon was the MVP of the tournament despite the loss and third-place finish. As seniors the following year, they led their team to second in Class C to Flaxville. The Pucketts continued their careers in college -- Jon at Montana Tech and Joe at Carroll, before Joe transferred to Tech to rejoin his brother under coach Kelvin Sampson. Joe Puckett, who now works at the Pentagon, went on to write a book about Class C basketball called "The Dream".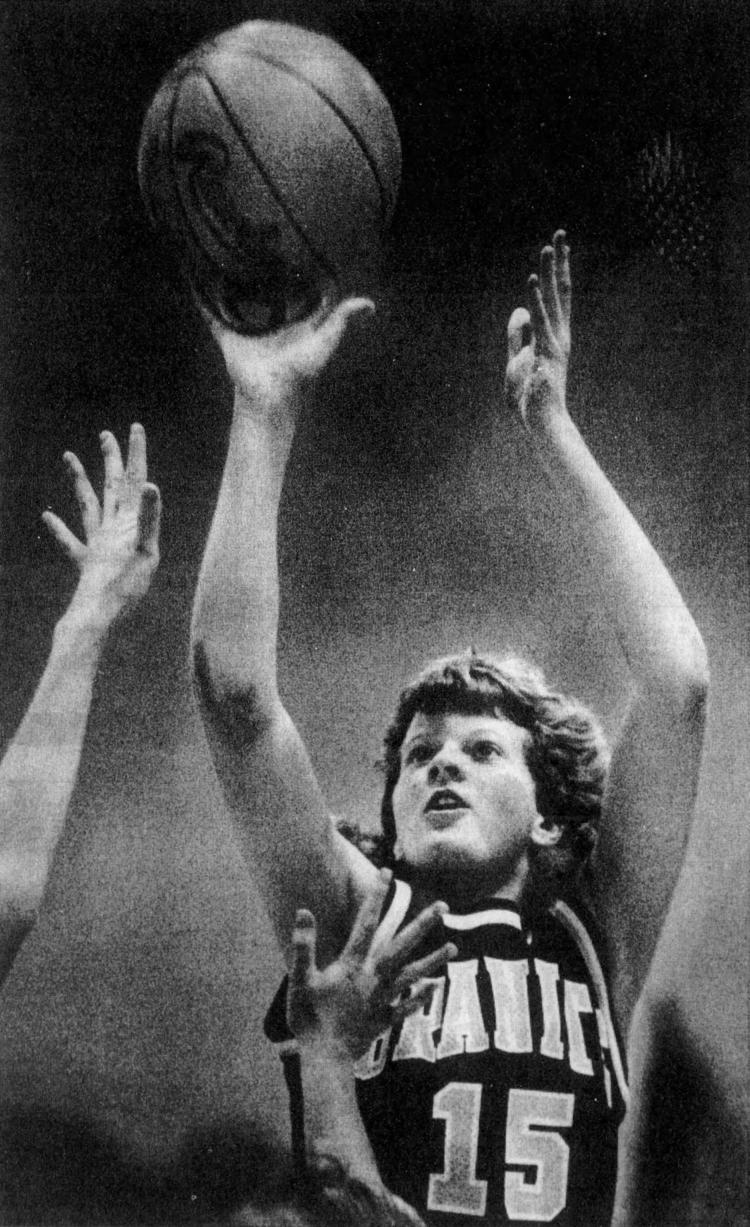 Philipsburg, Carla Beattie, basketball: When she left Granite High in 1990, Beattie was Montana's all-time leading scorer with 2,005 points, a mark that stood for a decade. Her name still dots the MHSA record book, where she's now third in career scoring, second for a season (882 points) and fourth in points per game (25.8). Beattie's 33.9 points per game in 1990 are second only to Kayla Lambert's 42.2, and her 565 made free throws for a career rank No. 1. A volleyball and javelin standout as well, she played basketball for Montana, where she left in 1996 as one of the program's best 3-point shooters ever and the school's NCAA Woman of the Year.
Pinesdale: Lance Allred, basketball: Born and raised in a fundamentalist polygamist Mormon community, Allred has the distinction of being the first legally deaf player in the NBA and the first Mexican-American. Disillusioned with the Pinesdale community, his family left for Salt Lake City when he was 7. A 7-footer, Allred was Utah's Gatorade Player of the Year in 1999 and ranked the best center in the West. He played collegiately for two years at Utah before transferring to Weber State. From 2005-14, Allred played for 15 professional teams, many of them overseas but also the Idaho Stampede sandwiched around a brief but history-making tenure with the Cleveland Cavaliers in 2008. He was released by the Cavs in 2008 after two 10-day stints. In 2009, he wrote his autobiography, entitled "Longshot: The Adventures of a Deaf Fundamentalist Mormon Kid and His Journey to the NBA", and he currently is an international motivational speaker.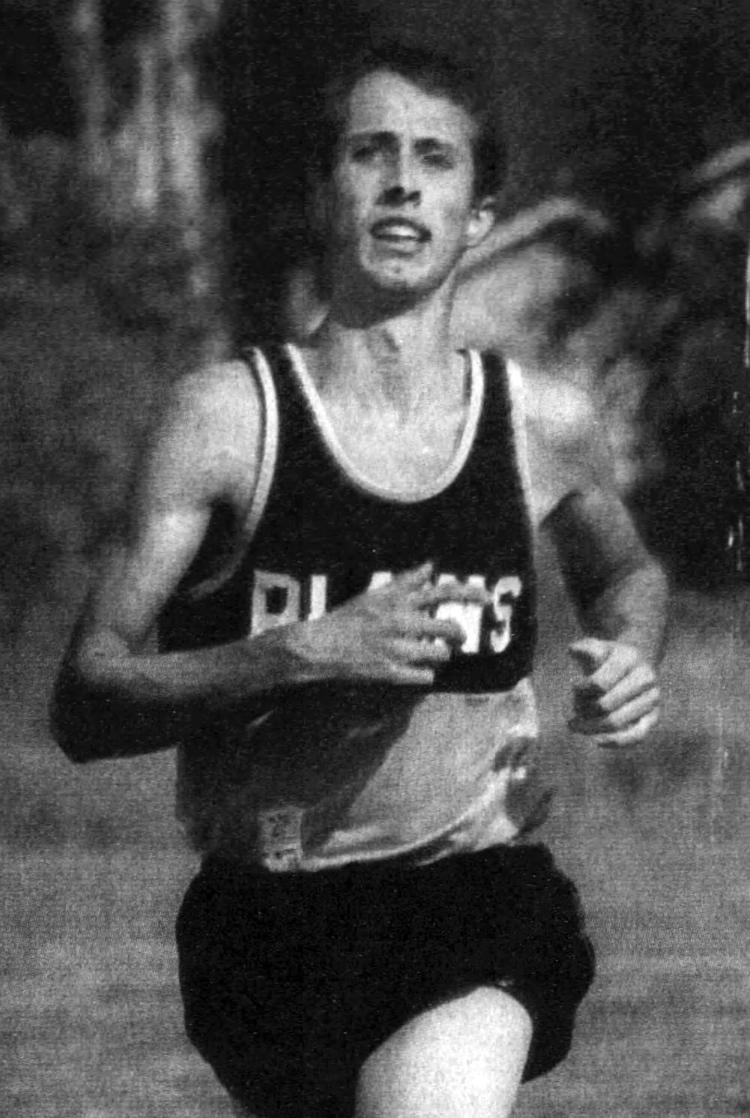 Plains: Casey Jermyn, cross country: In a community that produced all-leading leading Carroll College basketball scorer Bill Pilgeram, Jermyn is nevertheless in rarified air. He is one of six runners to win three state cross country championships, from 1997-99. He still ranks second and third on the all-time Class B state list with times of 14:55.0 and 15:05.0; he also won three track titles. After high school, Jermyn went on to run for Montana State, where he won the 2002 Big Sky crown. He still ranks third all-time at MSU in the 5,000 meters and seventh in the 3,000, both indoors. Jermyn coaches a state cross country dynasty today at Bozeman High and owns Bozeman Running Co.
Plentywood: Travis Walker, football: A three-sport athlete at both Fort Benton and with the Wildcats, Walker was all-state for four years in football (1992-95) and continued his career at Montana, where he was a four-year starter at wide receiver. He was a three-time Class B champion in the long jump and was all-state in basketball in 1994 when he averaged 28 points and 10 rebounds per game. Walker played receiver as a freshman and sophomore with the Wildcats then moved to quarterback for his junior and senior years, scoring 48 touchdowns. On defense, he had 21 interceptions in his high school career. When he finished collegiately at UM, he was the school's seventh all-time leading pass receiver. Walker was inducted into the MHSA Athletes' Hall of Fame in 2018.
Plevna: Vedie Himsl, baseball: The "Pride of Plevna", Himsl spent 60 years in baseball as a player, coach and finally scouting director with the Chicago Cubs. Born in 1917 in Plevna, he was an all-state basketball and football player, earning letters for four years in each sport and leading the Cossacks to two state hoops crowns. At St. John's (Minn.) University, he earned 10 letters, was all-conference in three sports, and once struck out 20 batters in a game, still a school record. Himsl never made it beyond Class AAA in pro baseball, winning 72 games in the minors. With the Cubs, he was part of owner Philip K. Wrigley's ill-fated "College of Coaches" in 1961, in which the team did away with a manager and instead rotated coaches -- and Himsl was the first. His claim to fame as scouting director was discovering future Cubs Hall of Famer Ernie Banks. Himsl died in 2004.
Polson: Melinda Owen (Withrow), track and field: A pole vaulter, Owen arrived on the scene by winning the 2003 Class A state championship and setting school records in the pole vault and javelin. A three-sport standout, Owen continued her successful run at Idaho, where she won six indoor and outdoor Western Athletic Conference titles. Owen finished fifth at the NCAA indoor meet in 2007 and was ranked No. 1 before the 2008 outdoor meet before suffering an injury. She also competed at the U.S. Olympic Trials three times. Owen, who went on to coach at Montana before returning to Polson in a similar role, was inducted into Idaho's Hall of Fame in 2018.
Pompeys Pillar: Randy Sian, football: At Huntley Project, Sian was a first-team all-conference guard on defense and center on offense in 1980. He made a name for himself at Rocky Mountain College, where he was a starter beginning with the fourth game of his freshman season in 1981 and earned all-Frontier Conference honors as a sophomore. A smallish noseguard, Sian was a one-man wrecking crew in the middle of the line for Battlin' Bears, racking up 23 tackles -- 13 for loss -- and forcing five fumbles (he recovered four) in a game against Jamestown his junior year. He was Rocky's top tackler that year and as a senior in 1984, when he was the Frontier's MVP on defense. Sian was inducted into Rocky's Hall of Fame in 2001.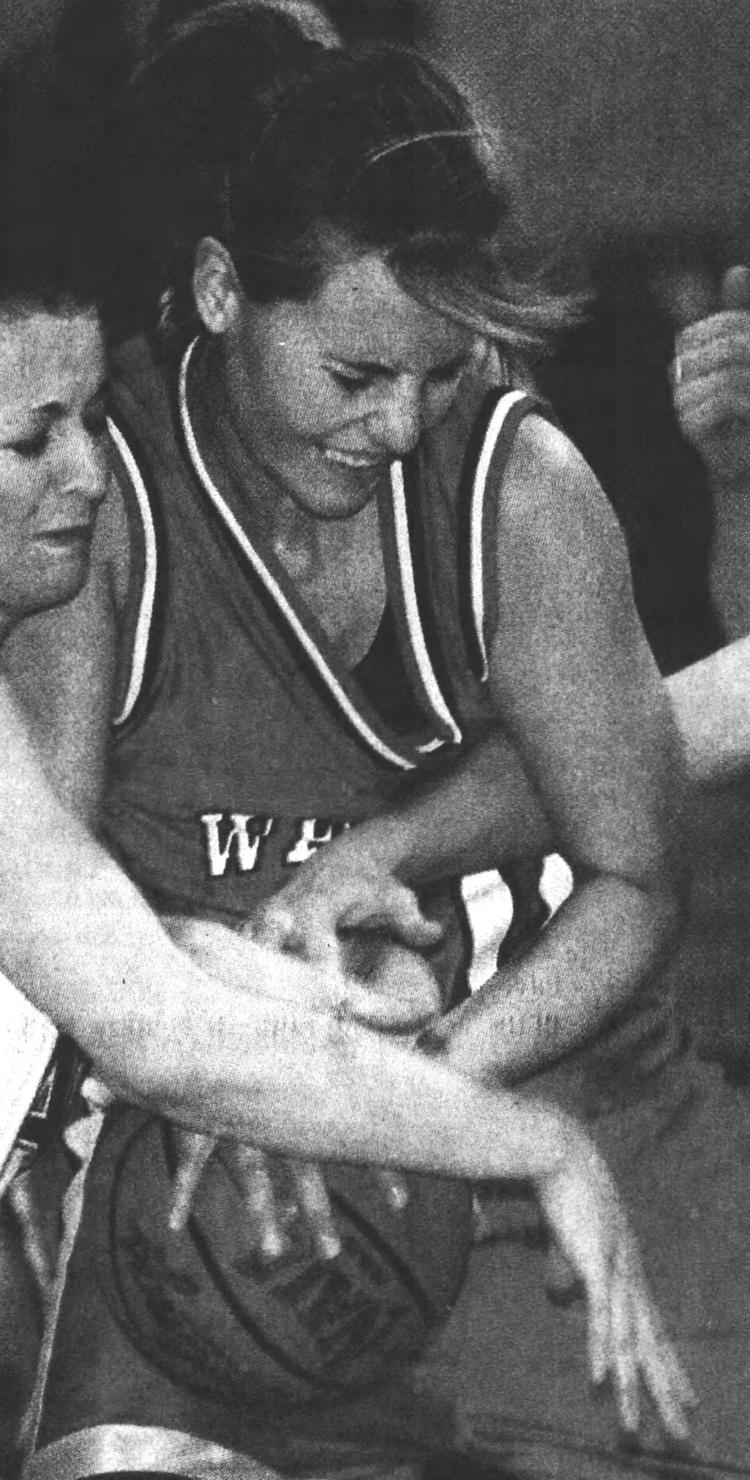 Pony: Bobbi Suhr (Konen), basketball: A multi-sport high school standout down the road at Harrison, Suhr was one of the state's top high school basketball players in the late 1990s, earning first-team Class C all-state honors. She also set a state record in the discus in 1999 while excelling in the shot put and javelin. Before that, Suhr was a sharpshooter with a rifle, earning a berth along with her sister, Jari, at the National Junior Olympic Shooting Championships. Suhr took basketball to another level at Western Montana College, where she was Frontier Conference MVP three times, twice was chosen Kodak first-team All-American, was featured in Sports Illustrated's Faces in the Crowd and remains the Bulldogs' career leading scorer as well as one of the top rebounders. Suhr, who owned the single-season scoring record until Brianna King topped it this past season, was inducted into the Bulldog Hall of Fame in 2015.
Poplar: Mike Granbois, basketball: With a nod to Scott McGowan – the first Montanan to run a sub-four-minute mile, in 2005 – the all-round standout is Granbois, a four-sport star who averaged more than 25 points per game and led the state in scoring in basketball in his senior year in 1950-51, when the Indians won the Class C state title. He also starred in baseball, football and track, reportedly running the 100-yard dash in 10.0 on a dirt track in tennis shoes. At Montana, he nearly qualified for the Olympic Trials in the 440, missing by two-tenths of a second. In 1959, Granbois won the Grizzly Cup as the university's outstanding athlete. Poplar's football and track facility was named in Granbois' honor in 2003. Granbois went on to become a coach, teacher and athletic director in Poplar. He died in 2001.
Powderville: Ty O'Connor, football: An eastern Montana rancher through and through, O'Connor was yet another small-town star who made it big in college – in his case Montana State. A defensive lineman, he was an honorable mention All-American in 1997 and first-team a year later. At Plevna High School, he was a standout in football and basketball. In 1994, he was Montana's Gatorade Circle of Champions Player of the Year. Thought to have a shot at the pros, O'Connor instead opted to return to the family ranch in Powderville, where he has raised a family and founded the Leaders, Legends and Legacies Football Camp staged each summer, initially in Ekalaka and later in Belgrade.
Power: Jacque Mellinger, track and field: From 2003-06, Mellinger was the top pole vaulter in the state, winning three state championships in four years. Mellinger also excelled in the shot put and sprints, and competed in both the pole vault and 100-meter dash at the University of Hawaii. Before high school, Mellinger also was a standout in club gymnastics, routinely competing for gold on the uneven parallel bars, balance beam and in the all-around in invitational meets across the state.
Pray: Connor Wines, football: A star at Gardiner, Wines commuted from the family ranch in Pray, where he has lived the cowboy life and participated in rodeo. In high school, he was an all-round athlete for Gardiner, where he was one of the Bruins' top scorers as a basketball player and twice earned all-district honors. In football, he was all-state at quarterback and linebacker, rushing for 1,374 yards and 18 TDs as a senior. Wines went on to Montana Tech, where he has been one of the top players in the Frontier Conference as a linebacker. He earned first-team all-conference honors in 2018.
Pryor: Eymard Left Hand, basketball: The right-handed Left Hand could score from anywhere and led the nearby school of Edgar to the Class C state championship in 1966 – becoming the first predominantly Crow Indian team to win a crown in Montana. Left Hand, who grew up just outside of Pryor, scored 70 points in Edgar's three wins, earning MVP honors for the tournament. He scored 1,846 points in his four-year career at Edgar. He averaged 22.4 points as a senior and 20.6 as a junior, securing a basketball scholarship to Eastern Montana College. Also a football star in high school, Left Hand later coached at Plenty Coups and St. Labre.