Terry: Lacey Haughian, basketball: Among Terry's greats, Haughian stands above the rest – literally. The 6-foot-2 forward/center dominated for the Terriers in high school and built on her success at Black Hills State in South Dakota, where she was a first-team NAIA All-American in 2008. Haughian led the Yellowjackets to the Elite 8 at the national tournament and ranks fifth all-time in scoring for the school (1,417 points). After college, she played professionally overseas – first in Sweden, then in Denmark and finally in Germany. Haughian also was a standout volleyball player and state champion javelin thrower in high school. She twice placed at the NAIA national track meet for Black Hills State. Today, she runs a cattle ranch near Terry and works as a BLM ranger in the summers.
Thompson Falls: Don Heater, football: At a school that has produced its share of top-flight football players, Heater shines not just for his exceptional high school career but for what he did later. At Montana Tech from 1968-71, he led the nation in touchdowns and yards rushing, set a national mark for carries in a season and set longstanding school records for yards rushing in a single game, season and career (4,385) – the latter mark lasting 43 years. Heater's 1,797 yards in 1971 were an NAIA record for 13 years. The "Rambling Wreck from Tech" was chosen Montana Athlete of the Year, was two-time Frontier Conference Player of the Year and was the Frontier's first NAIA All-American in 1971. He played two games for the St. Louis Cardinals of the NFL in 1972. Heater was an exceptional all-round athlete for Thompson Falls, fashioning the highest single-game scoring output in Western B basketball in 1968.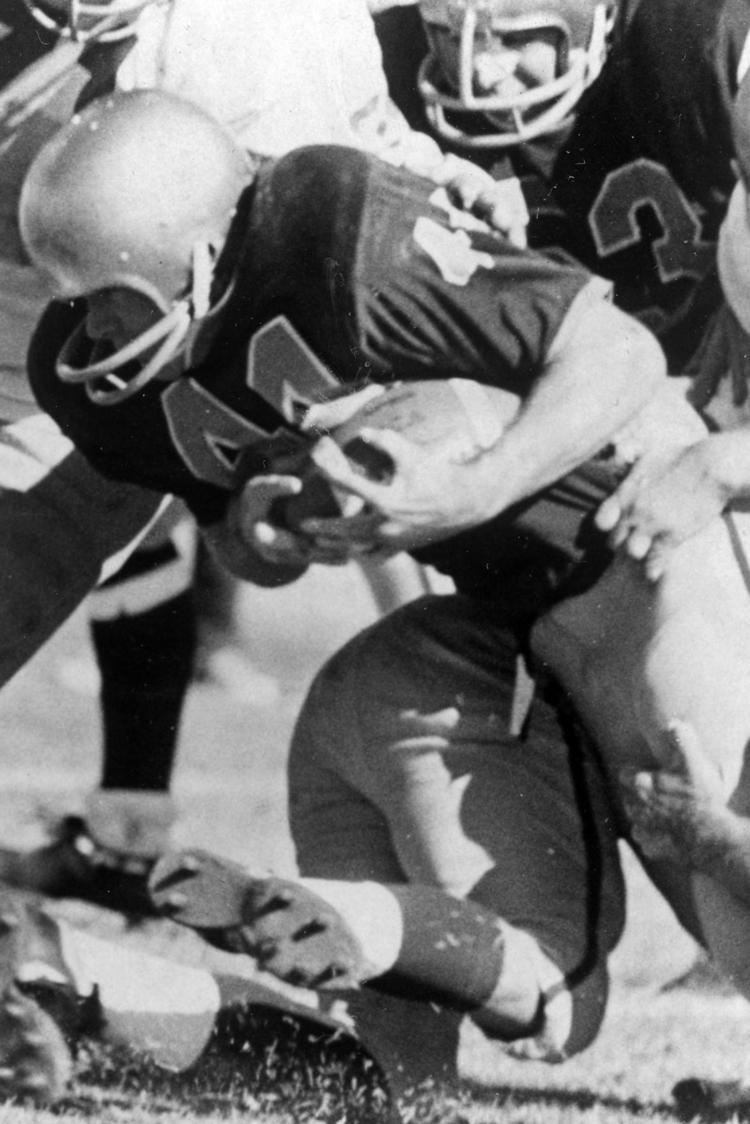 Three Forks: Mick Durham, basketball: A scrappy point guard, Durham led Three Forks to the 1974 Class B state title and edges MSU Hall of Famer Vicki Heebner (Carle) as the Wolves' top all-time athlete. He went on to become one of the most prominent names on Montana's basketball landscape. He was ranked second in assists and free-throw percentage when he left Montana State in 1980; he remains fourth in both categories. After playing for MSU, he coached the Bobcats to their last Big Sky Conference championship in 1996 and was the league's coach of the year three times. He briefly left the business, returned as an assistant at New Mexico State and then guided the program at Alaska Fairbanks before returning home to lead the men's program at MSU Billings.
Toston: Joanne Slifka, basketball: Slifka was a multi-sport star in the late 1970s for Townsend, where she was a four-year letter winner and two-time team MVP in basketball. She took her gifts to Montana Western, where she was a champion in the 800 meters on the track and a four-time all-conference basketball performer as a center. She also was an honors student and Western's third female student body president when elected in 1981. Also a Miss Townsend Rodeo in 1979 and a contestant for Miss Rodeo Montana, Slifka was inducted into the Montana Western Hall of Fame in 1992. 
Townsend: Jade Rauser, wrestling: One of the state's all-time greats, from the moment he stepped on the mat as a freshman Rauser embarked on a winning streak that'll be tough to top. By the time he was done at Broadwater High in 2011, he was a four-time state B-C champion with a 175-0 record -- shattering the previous record for consecutive wins in the process after becoming the third wrestler in state history to start 100-0. Rauser also won a gold medal in the Pan Am Games and took national crowns in Greco-Roman, freestyle and folkstyle. He took his wrestling prowess to Utah Valley University, where he was a four-time NCAA qualifier, finished third at the Big 12 tournament and was an All-American in his senior year (2016). His 77 career wins for the Wolverines rank fifth in program history. After his career, Rauser took over as director of operations for Utah Valley's wrestling program and also became a youth development coach for USA Wrestling Utah.
Troy: Blaine McElmurry, football: A do-everything standout athlete at Troy, McElmurry made his presence felt most on the football field, where he was an all-state quarterback and defensive back for the Trojans. His game-winning touchdown pass in overtime gave Troy a 22-14 upset win over top-ranked Cut Bank for the 1991 Class B state championship. McElmurry also was all-state in basketball and a state champion in the long jump and triple jump. He was even better as a free safety for Montana, earning All-America and Academic All-America honors. He went undrafted but made the Green Bay Packers as a rookie in 1997, with the potential of becoming the first Montanan to win a high school state title, college national title (1995) and a Super Bowl ring -- until the Packers lost to Denver. McElmurry bounced around with several NFL teams before his five-year career ended.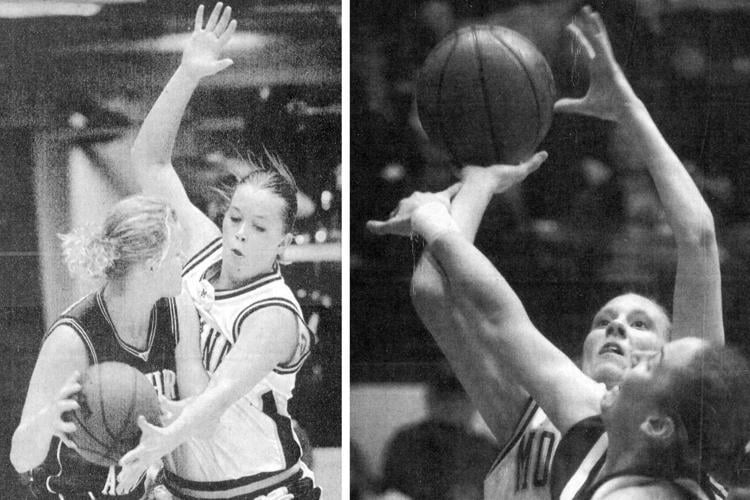 Turner: Cheryl and Juliann Keller, basketball: A sister act and part of the Lady Griz pipeline from Malta, the Kellers grew up three years apart on a wheat farm outside of Turner as part of an athletic family that sent five siblings into college athletics. The older of the two, Cheryl averaged 17 points and six rebounds per game in leading the M'ettes to a Class B state title as a senior in 1997. Cheryl led Montana in scoring and was an all-Big Sky guard her senior year in 2002 despite a painful shin injury. Juliann was even more of a threat on the hoop court in high school, averaging nearly 22 points and eight rebounds as a senior before joining her sister in Missoula. As a senior, Juliann averaged nearly 16 points a game in conference play. The two played together at UM in 2001-02 and were the only sisters to play for legendary coach Robin Selvig on the same team.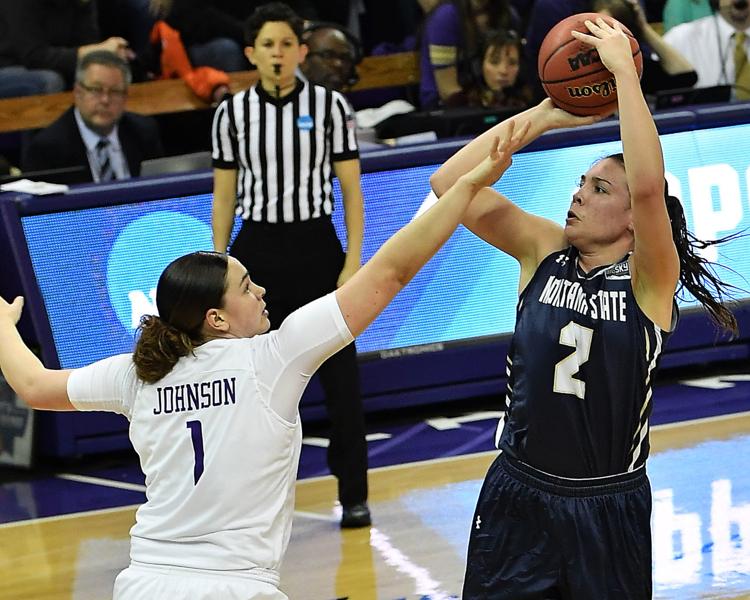 Twin Bridges: Peyton Ferris, basketball: The 5-foot-9 post was a four-time all-state basketball selection for Twin Bridges and averaged 18.2 points and 7.1 rebounds as a senior in leading the Falcons to the state title game. Also a standout in volleyball, Ferris was Montana's Gatorade Player of the Year in 2011-12 and scored 41 points in a Class C state championship game loss to Belt. Ferris went on to become the 10th-leading scorer in Montana State history and earned Big Sky MVP honors in 2017, becoming the 12th player in school history to score 1,000 points and grab 500 rebounds. Ferris now plays professionally in Spain.
Two Dot: Jason Carlson, rodeo: The little ranching town on the Musselshell River – immortalized by country legend Hank Williams Jr. – doesn't have a prodigious athletic history, but Carlson has done his part on the Montana Pro Rodeo Circuit over the past decade. Carlson continues a solid career as a team roping header. Before that, he was accomplished in track and field at Harlowton, where he was a district champion in the shot put and competitive in the discus in 2006, and an all-conference football player as a center.
Ulm: Rob Polich, basketball: Polich, who grew up on a ranch outside of Ulm, was an all-star for Cascade in 1974, when the 6-foot-5 forward set the Northern B divisional record for scoring with 27 points in a game. Polich took his game to Northern Montana College, where he was the team's top scorer in 1978 with a 17 points per game average to earn second-team all-Frontier Conference honors. After his college career, he had a tryout with the Montana Sky semi-professional team in Great Falls. 
Valier: Scott Curry, football: Born in Conrad on Christmas Day 1975, Curry was a gift to Valier High School, the University of Montana and – for five games in 1999 – as an offensive lineman for the Green Bay Packers of the NFL, who chose him in the sixth round. A first-team all-Big Sky selection who played on Montana's 1995 national championship team, Curry was UM's second Class C player ever to be drafted by an NFL team. He was a left tackle for four years at UM, helping the Griz to the 1995 national championship. Curry, an outstanding high school basketball player and track athlete as well, returned home to Valier after retiring from football to run the town's only grocery store.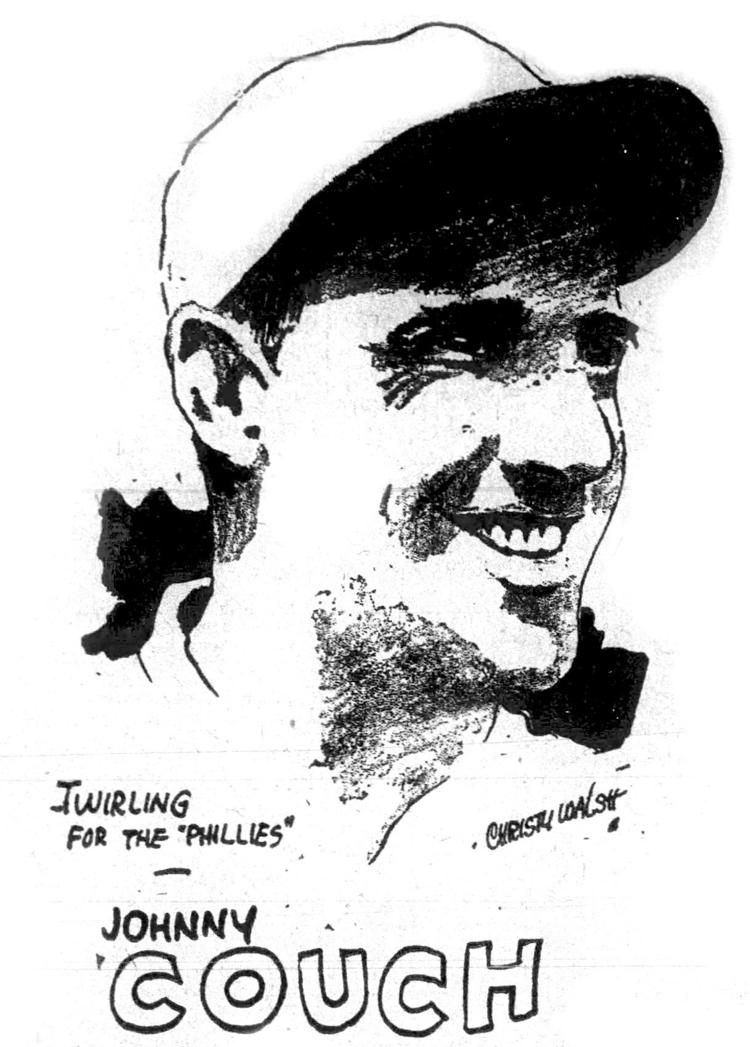 Vaughn: Johnny Couch, baseball: Born in 1891, Couch pitched for Stanford University, fought in World War I, and then joined the Detroit Tigers in 1917. In 1923, he won 16 games with the Cincinnati Reds and Philadelphia Phillies. Overall, he finished with a 29-34 record in the majors. According to the book Montana Baseball History, Couch was proud of his heritage and described himself as an "ex-Montana cowpuncher." He left Montana for California at age 11, but his family maintained ownership of a large ranch near Great Falls. Among his feats was striking out Babe Ruth and Ty Cobb.
Victor: Rod Lyman, rodeo: Though he has yet to win a world championship, Lyman is one of the sport's most successful competitors. He has earned more than $1.5 million and qualified for 16 NFRs as a steer wrestler. Were it not for rodeo, Lyman might've made money playing football. The Great Falls native traded football for rodeo after a year on the defensive line at Montana State and competed on the Bobcats' rodeo team, earning a berth in the College National Finals Rodeo. Lyman was in the lead for a gold buckle on the final day of the National Finals Rodeo in 1994. He is in the Ellensburg (Wash.) Rodeo Hall of Fame.
Vida: Lisa Schillinger (Lockhart), rodeo: Still active, Lockhart is a two-time Wrangler National Finals Rodeo barrel racing champion (2014, 2016) and is a 13-time NFR qualifier. She ranks second all-time on the Women's Professional Rodeo Circuit career money list with more than $2.5 million in earnings. Lockhart — who was born in Wolf Point, attended Circle High School but has always called herself "a Vida girl" — has won over $1 million at the NFR alone. Now a resident of Oelrichs, South Dakota, she has finished among the top five in the world standings eight times, including runner-up in 2014 and 2015 as well as third in 2019.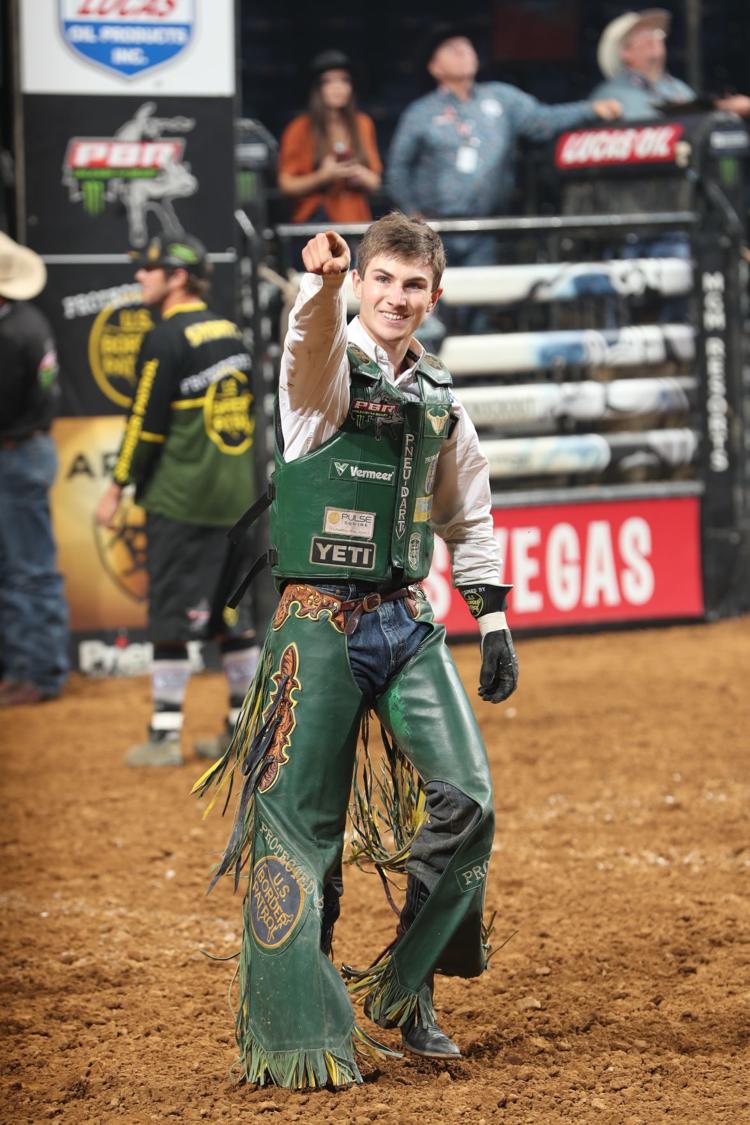 Volborg: Jess Lockwood, bull riding: Talk about bucking the odds – Lockwood needed only 18 months on the PBR circuit to win his first world championship, in 2017 becoming the youngest (age 20) ever to take the title. And then he did it again in 2019 to become the youngest to win two world championships. A state-champion wrestler at 98 pounds in 2013, Lockwood won two Northern Rodeo Association championships and three Montana high school crowns before turning pro on his 18th birthday. He was PBR Rookie of the Year in 2016. In high school in Broadus, Lockwood was a three-time state champion and three times nearly won national titles. And as a freshman, he was Class B-C state wrestling champion at 98 pounds before giving up the sport.
Westby: Allan Nielsen, basketball: Even before co-oping with neighboring Grenora, North Dakota, Westby was an Eastern C power and Nielsen was a catalyst. He was all-state and Class C tournament MVP in 1975 in leading his team to the state championship win over Antelope, averaging 32.3 points and 18.7 rebounds per game. Nielsen then was a second-team all-Big Sky honoree his junior and senior years at Montana, where he was the team MVP as a senior. He was inducted into the school's Hall of Fame and his jersey retired in 1980, a year after he died in a road construction accident on Interstate 90 west of St. Regis the summer after college. The Grizzlies each year give an Allan Nielsen Award to the player who "best represents Griz basketball".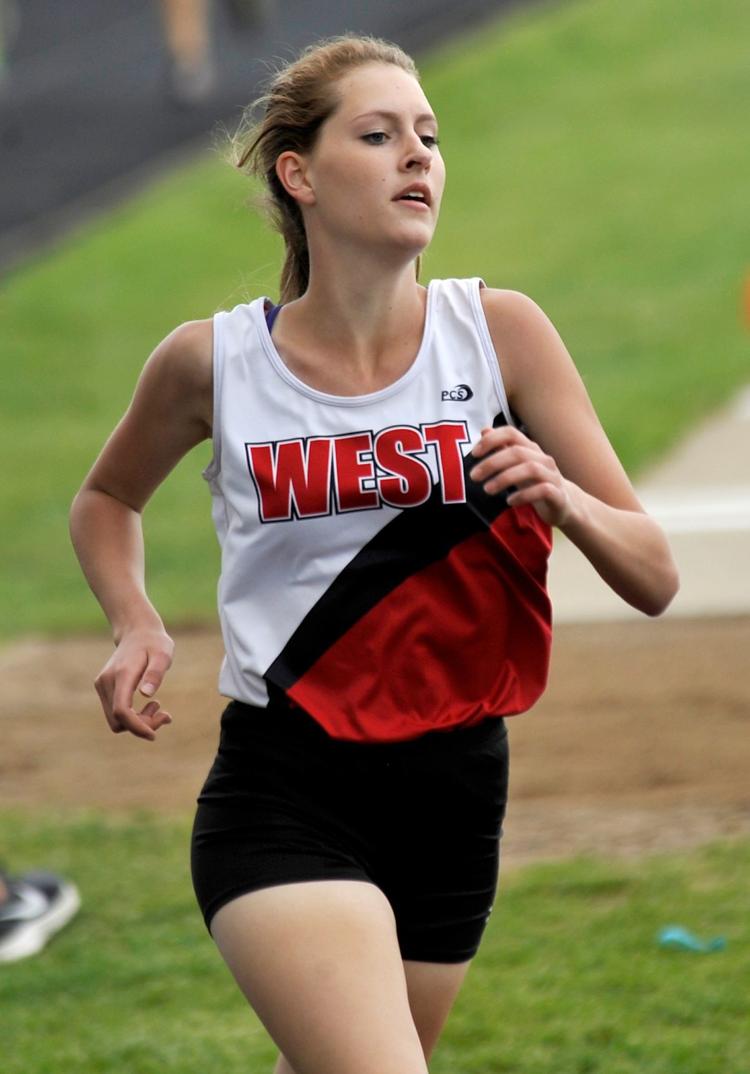 West Yellowstone: Bailee Parker, cross country: Parker was a four-sport athlete and earned 13 letters with the Wolverines, excelling in basketball, track, cross country, and volleyball in a career that concluded in 2016. She was a four-time state champion in the 3,200 and three-time champ in the 800 and 1,600. Splitting time between volleyball and cross country in the fall, Parker was a two-time state champion in cross country. Her running exploits took her to Utah State, where she already ranks seventh in school history in the 5,000 meters indoors, 10th outdoors in the 3,000 and for a brief time was ninth outdoors in the 5,000. Parker did not compete as a junior in the 2019 cross country and indoor season due to an injury.
White Pine: Gary Cooper, basketball: Cooper was a star down the road at Thompson Falls, where he was an all-state basketball player. He elevated his game at Western Montana College from 1955-59, earning all-conference and all-district honors four consecutive seasons. Cooper was the Bulldogs' first All-American in 1959 and holds the school scoring record with 2,350 points in his career. After his career ended, he was offered a tryout with the New York Knicks but turned it down to complete his education. Cooper, who would later coach at four high schools and guided the UMW women's program from 1985-93, was enshrined in Western's Hall of Fame in 1981. He is retired and living in Thompson Falls.
White Sulphur Springs: Cy Williams, football: There might not be a more prolific passer in state history than Williams, who is far and away the 8-Man state record holder in career completed passes with 591. His three seasons (2009-11) rank No. 1, No. 4 and No. 5 all-time in completed passes, and he still owns eight of the top 11 single-game marks – his 52 completions against Charlo in 2010 topping them all. Williams' 88 career TD passes also are a state all-class record. Williams, a football all-stater who also played basketball and threw the javelin in high school, went on to play briefly for Montana Tech.
Whitefish: Tommy Moe, skiing: Groomed at The Big Mountain Resort, Moe became one of the nation's greatest Alpine ski racers and spent 12 years on the U.S. team. At the 1994 Winter Olympics, he stunned the world by winning gold in the downhill and silver in the super-giant slalom, the latter on his 24th birthday. A three-time Olympian who made his World Cup debut at age 17, Moe was born in Missoula and lived in Whitefish until moving at age 13 to Alaska, where he trained, owned a whitewater-rafting guiding service and co-owned a mountain lodge. He won five U.S. Alpine championships and one World Cup Super-G title. Plagued by injuries, he retired after the 1998 Olympics, where he was eighth in the Super-G and 12th in the downhill. Big Mountain's Moe Mentum run is named for him and he is enshrined in the Alaska Hall of Fame.
Whitehall: Shawn Davis, rodeo: Born in Butte, Davis is a rodeo legend, from his days as a three-time world champion saddle bronc rider to his larger imprint on the sport as general manager of the Wrangler National Finals Rodeo from 1986-2019. He won his world titles in 1965, 1967 and 1968, and was leading the world standings in 1969 when he suffered an injury. Before that, he was a college all-around champion at Western Montana College in 1962. Davis, made an honorary member of the Blackfeet Tribe in 1973, might be best known for his deciding vote in moving the NFR from Oklahoma City to Las Vegas. He was in the inaugural induction class of the ProRodeo Hall of Fame in 1979 and was deemed a Legend of ProRodeo in 2011.
Whitewater: Krystal Simonson, basketball: A member of a prominent sports family in Whitewater, Simonson averaged 19 points and 12 rebounds a game in her senior season in 1994-95 and was Class C all-state three years in a row. She started all four years, led Whitewater to its first state title game appearance in 1994 and was chosen to play in the 1996 Montana Girls All-Star Basketball Classic. She averaged 19 points and 12 rebounds as a senior. Simonson began her collegiate career at MSU Billings but transferred after one season to Rocky Mountain College, where she was a frequent double-figure scorer.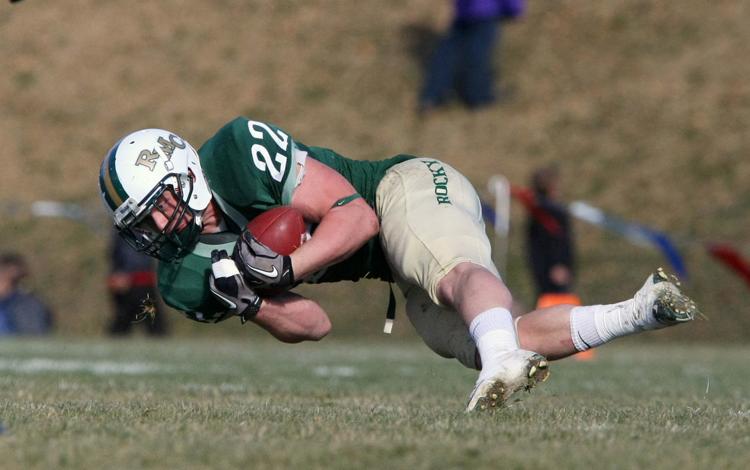 Wibaux: Travis Bertelsen, football: The do-everything player from the 8-Man powerhouse (now 6-Man) stands alone atop the state record books for career total offense with 6,718 yards (2005-08), more than 700 ahead of runner-up Zach Molyneaux of Chinook. Bertelsen's 3,989 career rushing yards are fifth all-time and his 2,272 total yards in 2006 are fourth all-time. His 79 career rushing TDs rank second and his 35 TD receptions are fourth. Bertelsen started collegiately at Montana State before transferring to Rocky Mountain College.
Willard: Jack Westrope, horse racing: Born in Baker in 1917, Westrope grew up around horses on a ranch between Ismay and Willard, a small community on MT 7 between Baker and Ekalaka. He began racing professionally in "bush races" on small tracks in eastern Montana and western North Dakota and South Dakota, winning his first race at age 12. As a 15-year-old apprentice in 1932, he was the nation's leading jockey. A year later, Westrope became the first to win 300 races in a single season. By 1940, the 92-pound man described by United Press International as  "little pug-nosed, freckle-faced Jack Westrope from the plains of Montana" was a national champion. His popularity was enhanced by his 1939 marriage to actress Nan Grey and living next door to Oliver Hardy of Laurel & Hardy in California. In all, Westrope rode 2,467 winners in the U.S. and Cuba, including a final time two races before he died in his prime in 1958 after being thrown from a horse named Well Away against a rail at Hollywood Park. Westrope, whose older brother William was killed in a race at Agua Caliente in 1928, died of internal bleeding. He was 40. Westrope was enshrined in the National Museum of Racing and Hall of Fame in Saratoga Springs, New York, in 2002.
Willow Creek: Bob McLean, basketball: An all-round athlete at a school best known for the small-town basketball novel "Blind Your Ponies", McLean is Willow Creek's all-time leading scorer, putting up 2,027 points and averaging 21.1 per game from 1967-71. At the state track meet in 1971, he set the state Class C high hurdles record in the on a Friday morning with a 15.0 mark and then broke it at 14.9 in the afternoon. McLean also was a top-flight long jumper and triple jumper. He eventually became a basketball coach at Twin Bridges.
Wilsall: Larry McClung, track and field: The Wilsall High product did split shifts at Western Montana College, finishing sixth in 1952 in the 800 meters at the NAIA national track and field championships. McClung left Dillon but when he returned 10 years later he established conference records in the 800, mile- and two-mile runs. His 4:23.2 mile in 1964 remains a school record. McClung eventually coached track and cross country in Shelby, leading the Coyotes to state championships in both and twice earning state Coach of the Year honors. He now resides in Livingston. McClung was inducted into the Montana Western Hall of Fame in 1983.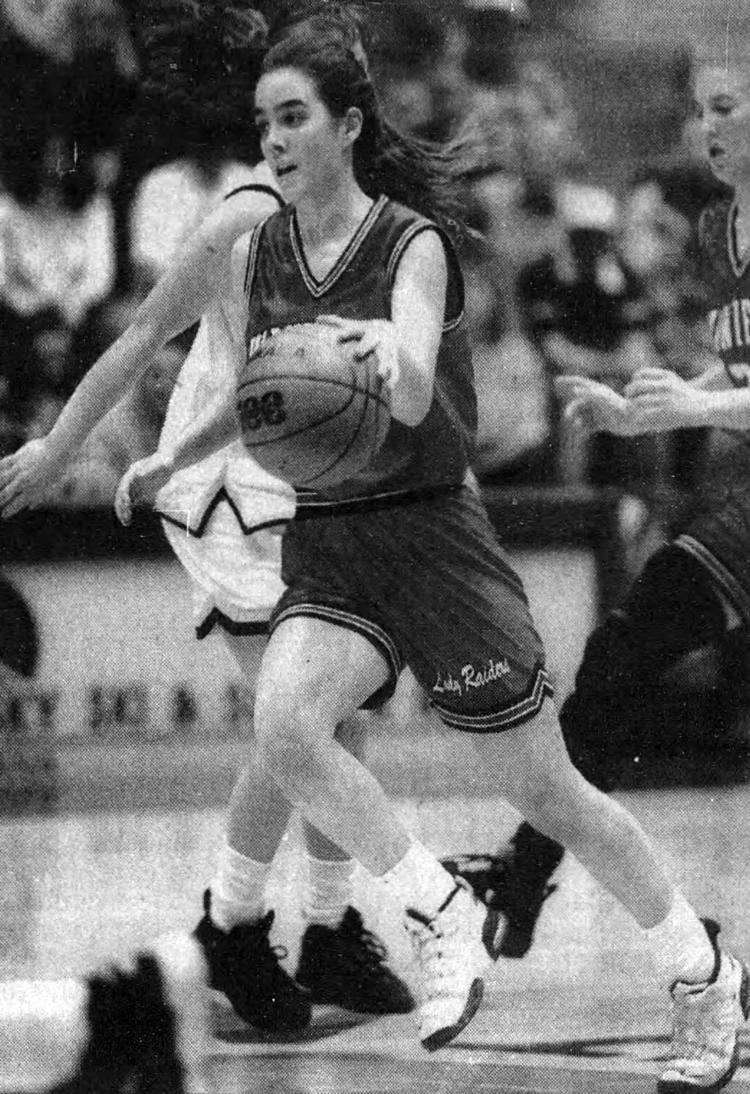 Winifred: Amy Meckling, basketball: The left-handed point guard led the Raiders to three Class C state titles and a 106-4 record over four years (1993-96), earning MVP honors twice and all-state honors four times. Meckling also was a standout sprinter and solid javelin thrower for the track team. She then starred in basketball at Montana State, where she led the Big Sky Conference in scoring her senior season. Meckling ranks 16th in MSU history in points with 1,233, is second in 3-point shots for a career and shares the school mark for treys in a game (7). Her 238 3-pointers attempted in 2000-01 are a program record and she has the second-best free-throw percentage for a season.
Winnett: Martha Dembek, basketball: A do-everything athlete, Dembek was a three-time all-state selection in basketball from 2010-13. She was all-state in track and cross country six times, winning the long jump and triple jump at the Class C state meet as a freshman and repeating the performance in the long jump as a sophomore. Winnett's valedictorian and 10-time academic all-state, Dembek was all-state a combined six times in cross country and track. She went on to play basketball at Montana Tech, where she made an immediate impact. As a senior in 2017, she joined Montana Tech's 1,000-point club and earned honorable mention All-America honors. Dembek, who later moved to Roundup, finished her career among the Orediggers' top 20 in scoring.
Winston: Jesse and Lindsay Kruse, rodeo: A saddle bronc rider originally from Great Falls, Jesse Kruse was rookie of the year on the PRCA tour in 2007 and a world champion in 2009 – the first Great Falls cowboy to accomplish the feat. A Montana graduate, he has qualified for the National Finals Rodeo three times. Kruse, a sprinter on the track team at Great Falls CMR, is a five-time Montana Pro Rodeo Circuit Finals champion. In college at the University of Montana, he was a top all-around cowboy who qualified for the College National Finals Rodeo, finishing second to Ty Murray in saddle bronc riding in 2007. Kruse, who has struggled with injuries in recent years and finished 26th in the world standings in 2019, lives in Winston with his wife, Lindsay, an accomplished barrel racer who has multiple circuit championships in her own right.
Wisdom: Mike Pettit, rodeo: In the 1980s and '90s, Pettit was a fixture at or near the top the Montana Pro Rodeo Circuit and PRCA leader board in steer wrestling. A 145-pound wrestler in high school at Dillon, Pettit was president of the school's Future Farmers of America chapter. He later was a standout with the Montana State rodeo team as well, winning the all-around crown in a competition against Northwest College in 1978.
Wise River: Bobby Beers, football: Though a graduate of Hellgate High in Missoula, where his father, Bob, coached at Montana, Beers' formative years were in Wise River, where he was a dominant grade-school and junior high track athlete in the mid-1980s. A football standout and wrestler at Hellgate, he attended Western Montana College, where he became one of the school's greatest wide receivers. Beers was an All-American and set nine school records, helping lead the Bulldogs to their first NAIA playoff appearances in 1994 and '95. He eventually coached at Columbia Falls and became an assistant at San Jose State and Montana State. Beers then coached for two years with the Berlin Thunder of NFL Europe, after that with the Colorado Crush of the Arena Football League, and is now a scout with the Denver Broncos. He was inducted into the Montana Western Hall of Fame in 2005.
Wolf Creek: Fannie Sperry (Steele), rodeo: Sperry was born in 1887 on the family homestead at the foot of Beartooth Mountain near Wolf Creek. At the first Calgary Stampede in 1912 she won the first of her two world saddle bronc championships, riding a bronc named Red Wing that had killed a cowboy four days earlier; a year later she duplicated the feat at the Winnipeg Stampede. Famous for riding the "wildest broncos wearing a scandalous divided skirt" and riding them "slick" instead of "hobbled", according to the Montana Historical Society's Ellen Baumler, Sperry later became a rodeo performer with Buffalo Bill Cody and was one of the first three women inducted into the Rodeo Hall of Fame in 1975. Sperry, who was also exceptional with a rifle, was the first Montana native enshrined in the National Cowgirl Hall of Fame. She died in 1983.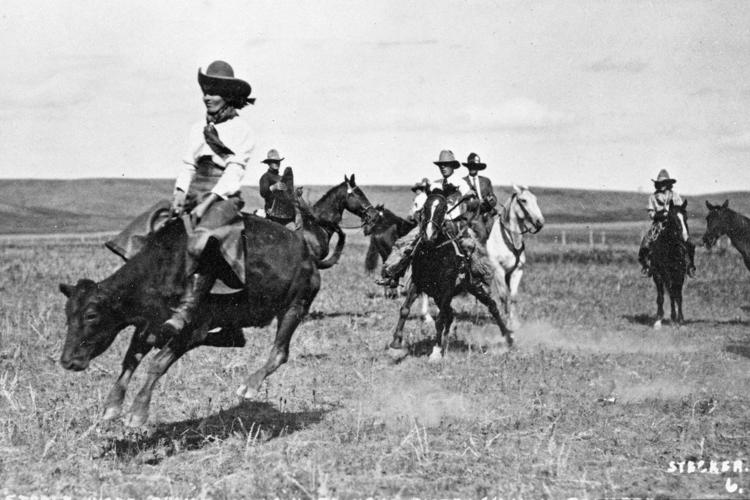 Wolf Point: Willie Weeks, basketball: Weeks didn't leave Wolf Point as its all-time leading scorer – that's Bill Smith, with 1,362 points – but no Wolves athlete is more revered or celebrated. Also known as White Bear, Weeks led Wolf Point to a 43-8 record in his final two seasons, guiding the Wolves to the Big 32 championship in 1968 and earning high school All-America honors along the way. In 1969, Weeks was again an All-American and the only unanimous selection to the Montana Coaches Association Big 32 All-State team. A 6-4 guard, he averaged 18.1 points per game in his career at Montana State, putting him in the top five all-time. At MSU, Weeks was all-Big Sky and an academic All-American. He quit the team briefly as the leading scorer his junior year to attend the College of Great Falls, then returned to finish his career under a new coach. Weeks subsequently earned a tryout with the San Diego Conquistadors and coach Wilt Chamberlain of the old American Basketball Association as well. Weeks, who died in 2006 at age 55, was inducted into the Montana Indian Athletic Hall of Fame in 2008.
Worden: Randy Walter, baseball: A three-sport standout at Huntley Project High School, Walter made his name in baseball, starring with the American Legion Billings Royals (1997-99) before three standout seasons as an outfielder at Wichita State. In 1999, he was a Collegiate Baseball High School All-American after hitting .441 with 17 homers and 61 RBIs in 65 games for the Royals. Walter was drafted by the Tampa Bay Devil Rays in the 49th round in 1999. A year later, the Lewistown native was taken in the ninth round by the San Francisco Giants after batting .365 with 10 home runs during his junior year. He retired after six years in the minors. With the Royals, Walter was the state's first and only Legion All-American. In high school, Walter led the Red Devils to Class B state titles in football and basketball, and he was all-state twice in football.
Wyola: Charles Dillon, football: A member of the Crow Creek band of the Sioux tribe, Dillon was the focal point of one of the most famous plays in college football history. At the Carlisle (Pa.) Indian School in 1903 — the year before the legendary Jim Thorpe arrived — coach Pop Warner cooked up some newfangled plays, including the forward pass, to help his smaller players offset the brute force of opponents. Against powerful Harvard, the Indians unveiled the "hunchback" or "hidden ball" trick. A tailor from a local men's store had sewed a pouch in the back of Dillon's uniform and on a kickoff the team formed a wedge and tucked the ball in the pouch. While Harvard scurried about tackling players who pretended to have the ball, Dillon — a lineman who ran the 100-yard dash in 10 flat — went 103 yards untouched; one opponent, thinking Dillon was a blocker, stepped out of the way. Another famous coach, Amos Alonzo Stagg, called the play a "parlor trick" and it was outlawed soon after. Dillon eventually married fellow Carlisle student Rose LaForge of Lodge Grass and became a blacksmith in Wyola.
Zortman: Shane Schwenke, rodeo: One of the state's top team ropers as a header,  the Havre native and Harlem High graduate qualified for the National Finals Rodeo four times before retiring in 2011. In 2009, at the Wrangler Canadian Rodeo Tour Championships, Schwenke and teammate Mike Beers set what was believed to be a pro rodeo team-roping record of 3.4 seconds. Schwenke also was the Montana Pro Rodeo Circuit Finals team roping champion as a header in 1990, 1992, 1996, 2003, 2004 and 2010, combining with Kory Mytty of Lolo for 10 titles overall. His retirement was short-lived: Schwenke embarked on a comeback in 2017 at age 50.
Zurich: Mike Tilleman, football: A product of a ranch near Zurich, Tilleman was an all-sports star at Chinook High, where he was a football All-American before moving on to Montana in 1963-64. The 6-foot-7, 270-pounder was a two-time all-Big Sky Conference player and after earning enough credits to graduate eschewed his senior season with the Griz to play in the NFL. Tilleman played with four teams over 12 years, finishing with the Atlanta Falcons in 1976. As a Houston Oiler in 1972, he led the NFL in tackles and quarterback sacks, earning the Brian Piccolo Award as the league's Comeback Player of the Year after overcoming bowel cancer discovered during surgery for a ruptured appendix. A year later, he was all-pro with Atlanta. He returned to the Hi-Line in 1977, buying a car dealership first in Chinook and then in Havre.