MISSOULA — For prep and college coaches across the state of Montana, trying to do their job during the coronavirus pandemic has been, in short, challenging.
Practices and group activities are barred by nearly every amateur sports organization in the United States and the entirety of Montana, making things difficult. Colleges have been scrambling to find ways to put together at-home workouts for their athletes and so have many high schools.
The challenges that go along with trying to figure out how to coach their student-athletes during a pandemic are significant. There is no game plan for what they are attempting to do in the midst of a worldwide crisis.
How could there be?
"One thing about it is everyone's in the same boat. It sucks. There's no other way to say it other than it sucks," longtime Missoula Big Sky head track coach Dan Nile said. "But we'll do the best we can for all the kids we can."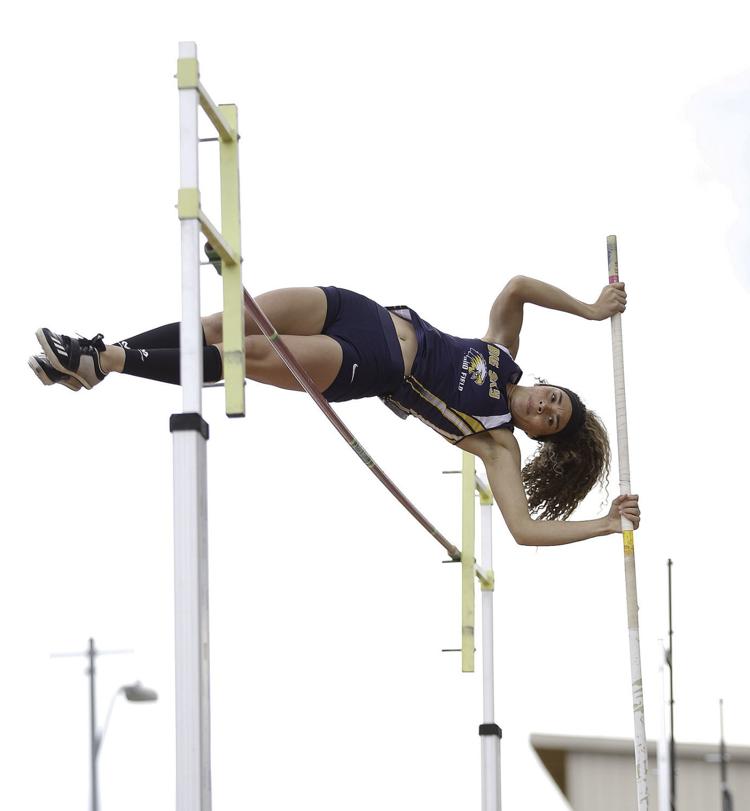 ***
On March 16, a day after Gov. Steve Bullock suspended school for two weeks, the Montana High School Association suspended all spring sports indefinitely. Two days later the Big Sky Conference reached the same decision, eventually canceling all practices and team gatherings through May 15.
The NAIA canceled all its spring sports the same day as the MHSA did, soon leaving Montana's 191 high schools and seven major colleges all with the same question when it came to athletics: What now?
Depending on the school, there are different answers to that question, but many involve using workouts sent electronically. With an emphasis on social distancing, an added challenge to organizing these workouts is that they need to be done individually.
At the college level and with some high schools, the infrastructure to immediately slide over to digital workouts was already in place. The problem though — especially for the state's college football programs — was simply the fact they can't access the weight room.
So, ingenuity started to appear.
"It is important the program be simple to allow for clear understanding, relevant to all student-athletes and their respective sports, while simultaneously taking equipment challenges into consideration," Montana State head strength and conditioning coach Alex Willcox said via the school's media relations department. "The program must account for the fact that there are many varying levels of equipment access for each student-athlete."
Many gyms, high schools and fitness centers across the country are shut down, leaving the student-athletes without many resources they would otherwise have to find places to exercise.
For Montana, Montana State and a variety of high schools, this comes down to body weight work. Simply put, it means using your own body to give yourself strength and endurance workouts. This can be as simple as doing pushups, or a complex and nuanced routine that is designed to get a person's heart rate to very high levels.
"It varies from coach to coach," Montana Tech Athletic Director Matt Stepan said recently to 406mtsports.com when asked about how training has changed at his school."We've asked that they stay in consistent communication. It's spurned creativity from our coaches they've designed workouts to do at home. Body weight workouts and meetings with their position groups. The amount of work hasn't changed but the nature of the work certainly has."
At the state's two flagship universities, there was already a system in place to get athletes personalized workouts electronically. As those workouts have been redone on the fly, they've been given to athletes to do on a voluntary basis.
Unlike some CrossFit gyms have done, equipment cannot be handed out because the facilities are closed.
"We do have a number of young men in town and I know those guys are champing at the bit, and want to come in and maybe check some things out or that type of thing, and we just have to pump the brakes a little bit right now," Montana State head football coach Jeff Choate said to the school's media relations department. "But we do have a plan in place to continue to move forward with these remote workouts as well as remote meetings."
Montana is has done similar things, but frustration, of course, still mounts.
"We're trying to mitigate it as best we can," Montana head football coach Bobby Hauck said during a Wednesday media conference call. "But without a weight room, you can't train for football."
***
Many high schools, including Missoula Big Sky and Missoula Sentinel, have taken similar steps to continue training as their college counterparts, with coaches around the state operating under the assumption a shortened spring season is still a possibility.
Spartan head track coach Craig Mettler, who is also a gym teacher at the school and has a weights class, already had a system in place to help serve his athletes.
In normal times, each positional coach under Mettler comes up with a designated workout plan for their student-athletes that they use throughout the year. It's shared amongst the team and normally posted online in a place where the athletes can get to it.
It's a similar story for Mettler's students in his weights classes.
Now, Sentinel has flowed all their workouts together using tabs within the Google Sheets application, which is free for all to use. Once the link is shared, anyone with it is able to access workouts and they are all in one place for everyone to use.
Mettler has faced similar issues when it comes to tailoring workouts to student-athletes with little or no equipment, but there are plenty of body weight exercises out there and modifying the program is very much a doable challenge.
"Things have come a long ways and to be honest it has made the transition to this digital coaching or teaching much easier," Mettler said. "People do have these workouts, either prepared prior to the season starting, prior to the school year starting or have a bowl full of workouts that they've always picked from and chosen that they're ready to launch out digitally to kids."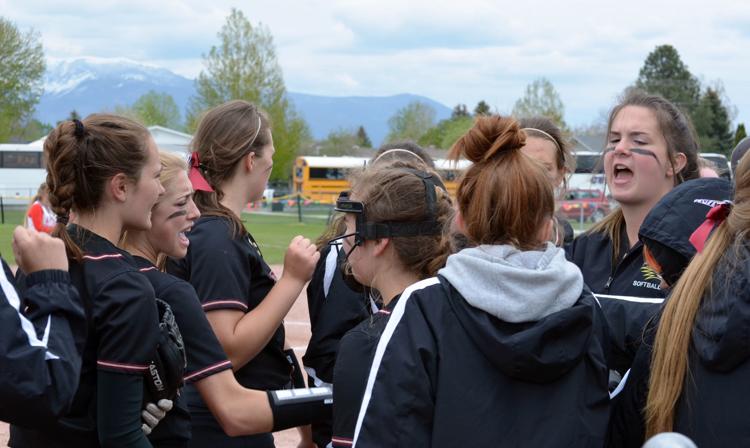 Nile has sent out workouts to his track athletes as well and with spring sports having had one week of practice before the MHSA shut them down. That week of practice helped put workouts in athletes hands.
Conditioning is fairly easy, but it gets far more difficult for high schools is when it comes to skill work, especially in field events. Most athletes do not have their own throwing implements, Nile said, and high jumpers as well as pole vaulters cannot reasonably work on their events.
There is no plan to check anything out to student-athletes and even those that do have the means to throw will find likely find it difficult to improve much on form.
"Several kids, they're doing stuff I send to them and I know they're doing it all," Nile said. "But if I'm not standing there watching them or I'm not helping them or giving them advice, I'm not motivating them. That's part of it."
Added Mettler: "The challenging part is not being able to interact with the kids that we care so much about. We don't get to have that face-to-face one-on-one interaction … As coaches and teachers we thrive seeing that personal growth day in and day out."
But for softball and tennis, spring sports that are far different in training, the challenges are multiplied. While parks and tennis courts, as well as many baseball and softball diamonds are challenged, it is difficult to to do those sports while following Center for Disease Control recommend social distancing guidelines.
Head Florence softball coach Morris Craun, in his first year taking over the reins of a program that made a state championship appearance last season, barely got things started during an unseasonably warm and dry beginning to the spring sports slate.
A few of his players have gotten together to play catch and he's suggested playing catch with parents to keep their arms loose while still being safe.
"We have 18 girls in the practices we had, we have a couple seniors with good experience, a lot of younger players with good playing time last year and we were hoping to be back challenging for another title at the state level," Craun said. "Disappointing but we're planning that we might have a go."
While schools like Sentinel and Big Sky are still sending workouts to their student-athletes, that is not always the case in other places
In fact, Plains High School is not allowing its spring coaches send workouts due to liability reasons. Head Plains track coach Denise Montgomery said she understood the decision, but it was still a tough pill to swallow.
"This is a good time for our athletes to work on their mental toughness," Montgomery said, only half kidding.
She's still texted her players and asked them how things are going, but without an okay from her administration, that's the most she's allowed to do. The school, she said, explained that if an athlete did a workout and got hurt doing it, the liability claim could come back.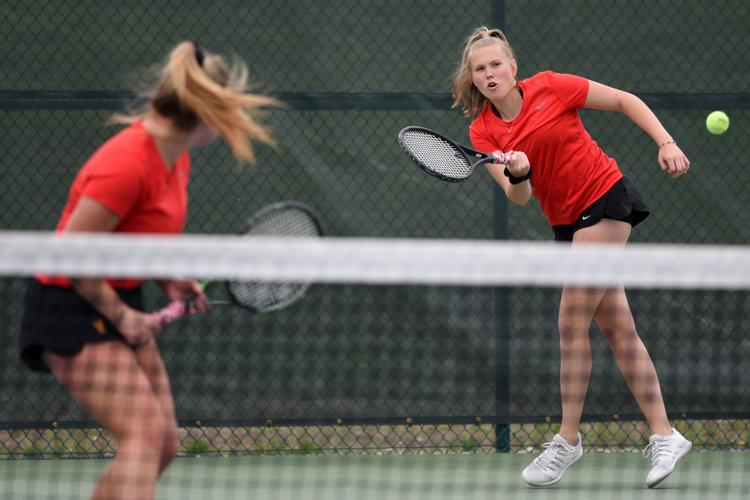 At Hellgate, teams are in a similar place, though not due to liability reasons. Head tennis coach Brian Hanford said with courts still open, some of his athletes have still been able to get a little tennis, but nothing organized has taken place past March 13.
Coaches can still contact athletes, but were directed by Hellgate not to put together any workouts for them until the suspension on spring sports was lifted in accordance with MHSA guidelines.
Still, Hanford did get a chance to have some sort of closure with his athletes on that fateful Friday when things started to become bleak for sports across America.
"Last day of practice I got the kids together and said things are changing fast and there's a good chance we won't get back together," Hanford said. "Just told them to be safe and make good choices. It's sad. I miss them, I miss the players."