BIGFORK – When Michael Christensen reaches into his pocket, he feels cool metal and ribbon – a Purple Heart medal – that serves as a constant reminder that had things gone a little differently, he very well may not have reached this point.
Christensen was serving as a lead vehicle gunner in Iraq in 2007 when his vehicle was blown up twice in the span of 10 days, injuring him to the point of forcing him to medically retire from the Navy after 18 years and seven months of service that began when he graduated from high school.
He still has shrapnel injuries, limited mobility, aches in his ribs and suffers the effects of a traumatic brain injury. But as he completed the 2018 Spartan Race in Bigfork, his fifth and sixth races this year, the Everett, Washington resident was smiling.
"Spartan gave me a portion of my life back that I never thought I'd get back again," a Christensen said.
"My motto that I live by in my head right now is 'Always try to be better than yesterday.' And these races definitely do that. They make you work and when you get out here and you cross the finish line I mean it's just a huge sense of accomplishment. I am stoked to have finished this race."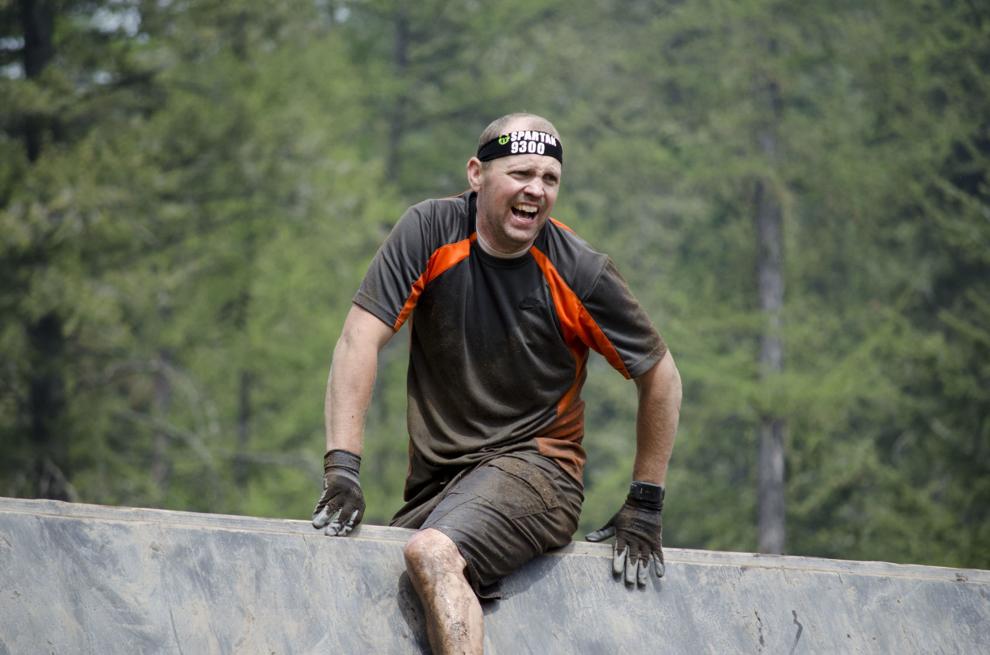 Of the over 200 Spartan races around the world, many are broken up into different series and three main types of events: Sprint (three miles consisting of 20-23 obstacles), Super (8-10 miles with 24-29 obstacles) and Beast (12-14 miles of 30-35 obstacles). This year, Bigfork hosted both Beast and Sprint events on back-to-back days and the inaugural stop of the newly established Mountain Series.
"You just keep moving and it's the days you stop – the days you can't get out of bed or the days you can't function or the days you can't remember stuff (because my memory is horrible) – it's those days that weigh heavy and make you think," Christensen said. "That's why you take advantage of the days that aren't like that and come out here and do what you do today to combat the days that are bad."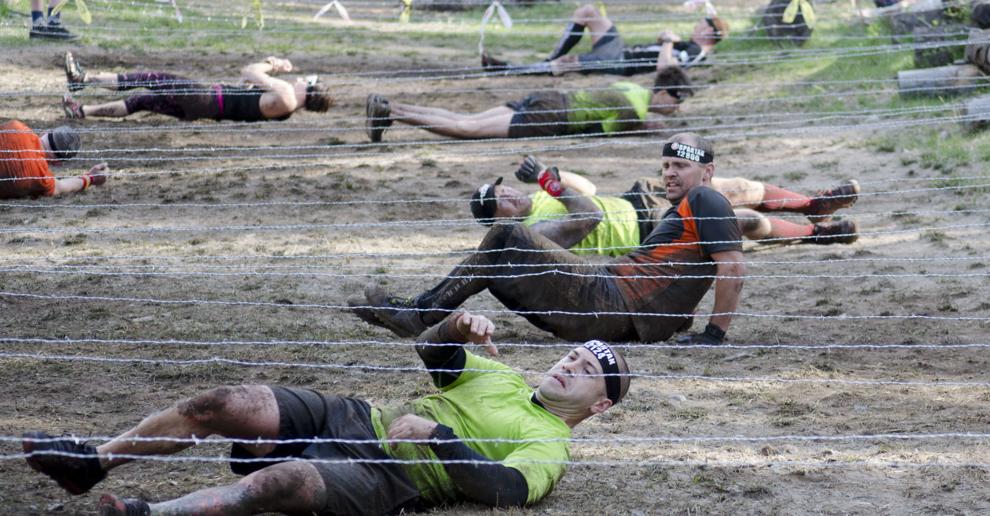 LIFE OF SERVICE
When Christensen was in third grade, he visited a cousin who was serving as a Navy pilot. That trip and his family's legacy of military service stuck with him and when he graduated from high school, he gave up a golf scholarship to Washington State to instead join the Navy.
He served in a combat detatchment of the Naval Construction Battalion, also known as the Seabees, where he eventually rose to the rank of petty officer first class. Christensen served deployments all over the world – including Guam, Japan, Spain, Germany and more – throughout his 18 ½ year career.
"In the military when you wear the green tuxedo, you dance where they tell you," Christensen said.
And in 2006, he and his battalion were sent to Iraq. They landed in Baghdad on Sept. 11.
"It put it into perspective right then and there," said Christensen. "That right there, set the tone for the entire deployment for me at least."
Christensen's job was to ride ahead of the convoy in the turret looking for bombs.
"Every night we went out into enemy territory and protected a convoy of life-saving supplies for somebody else on a different base," Christensen said.
"Our truck got hit by five roadside bombs, two of them in ten days. That's where I got my two purple hearts from."
After the fourth explosion, Christensen was hospitalized for eight days with two broken ribs and shrapnel injuries to his hand and shoulder after being knocked unconscious. He returned to duty ten days later.
"I'd have felt really bad if somebody who has a wife and kid at home who really needed and depended on them, went out in my spot and if anything ever happened to them, I couldn't live with that," Christensen said. "So I got back out there and did my job the best that I could again and a million to one odds that I got hit again the first time back out."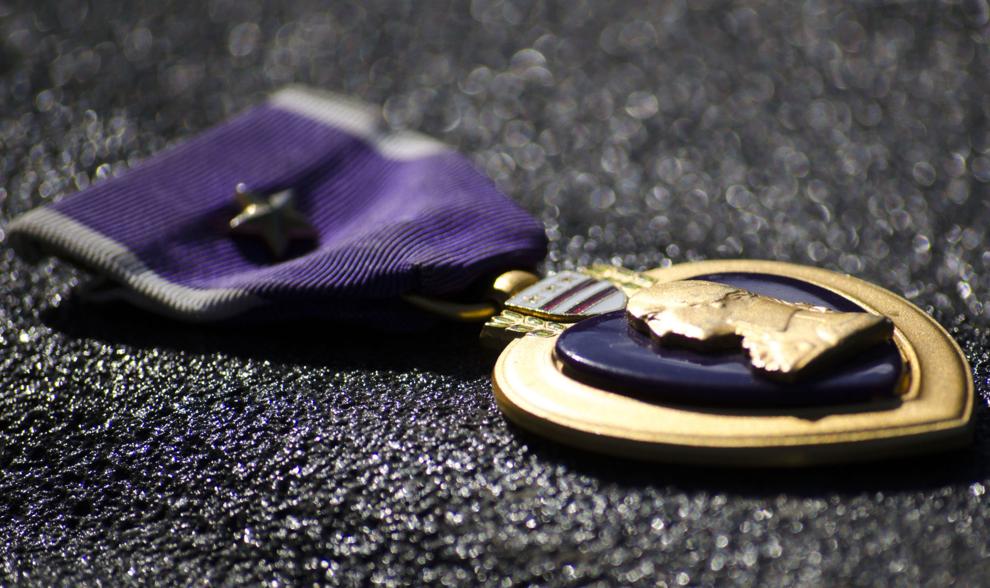 That proved to be his final hit after suffering more injuries to his ribs and legs, almost losing his right arm, and a traumatic brain injury. He was in and out of the hospital in Iraq for 38 days. When he returned, he underwent four months of recovery and physical therapy at Walter Reed Army Medical Center and he's been in and out of therapy at VA hospitals ever since.
AFTER-EFFECTS
"After retiring from the military and going through physical therapy and trying to get my feet back underneath me, you lose that sense of accomplishment," Christensen said. "You have to find something to fill your time in order to not be depressed because of your injuries because there are days you can't get out of bed."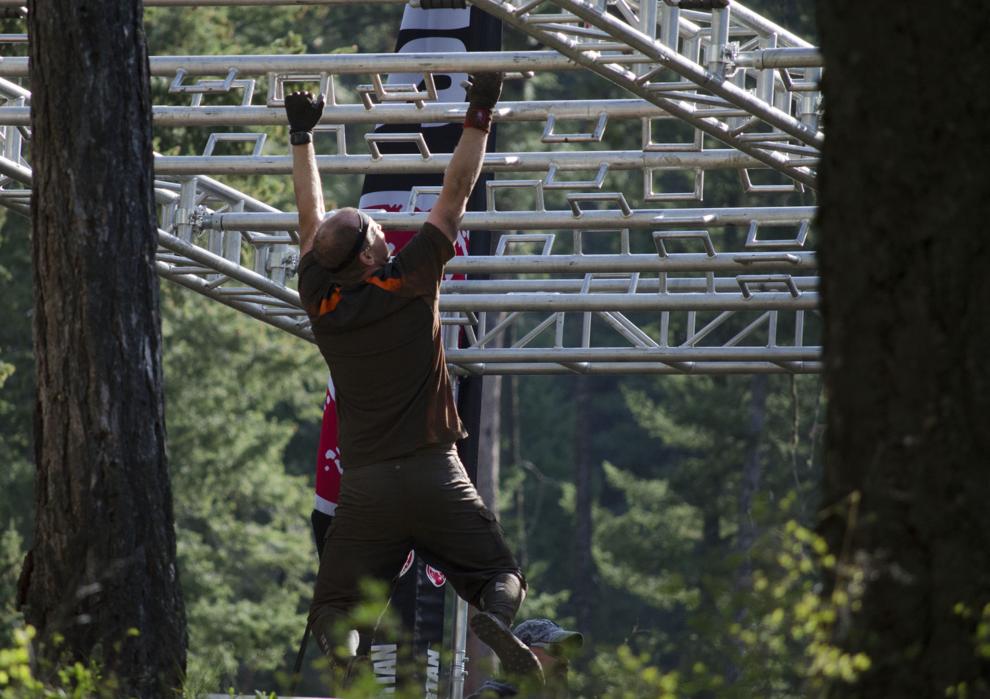 Doctors tell him he's in the 92nd percentile for risk of a stroke or Alzheimers as the man in his 40s continues to age.
He met his wife in 2013 and they now have an almost three-year-old son. And he did his first Spartan Race in 2016. He did five in 2017 and has eight on his schedule for 2018, six of which have already been completed, including his first Trifecta.
"It fulfills a portion of my life that I thought I'd never get back," said Christensen. "(The military) was what I was built for. To lose that task and that joy of being in the military, this doesn't completely fulfill it, but it's pretty dang close."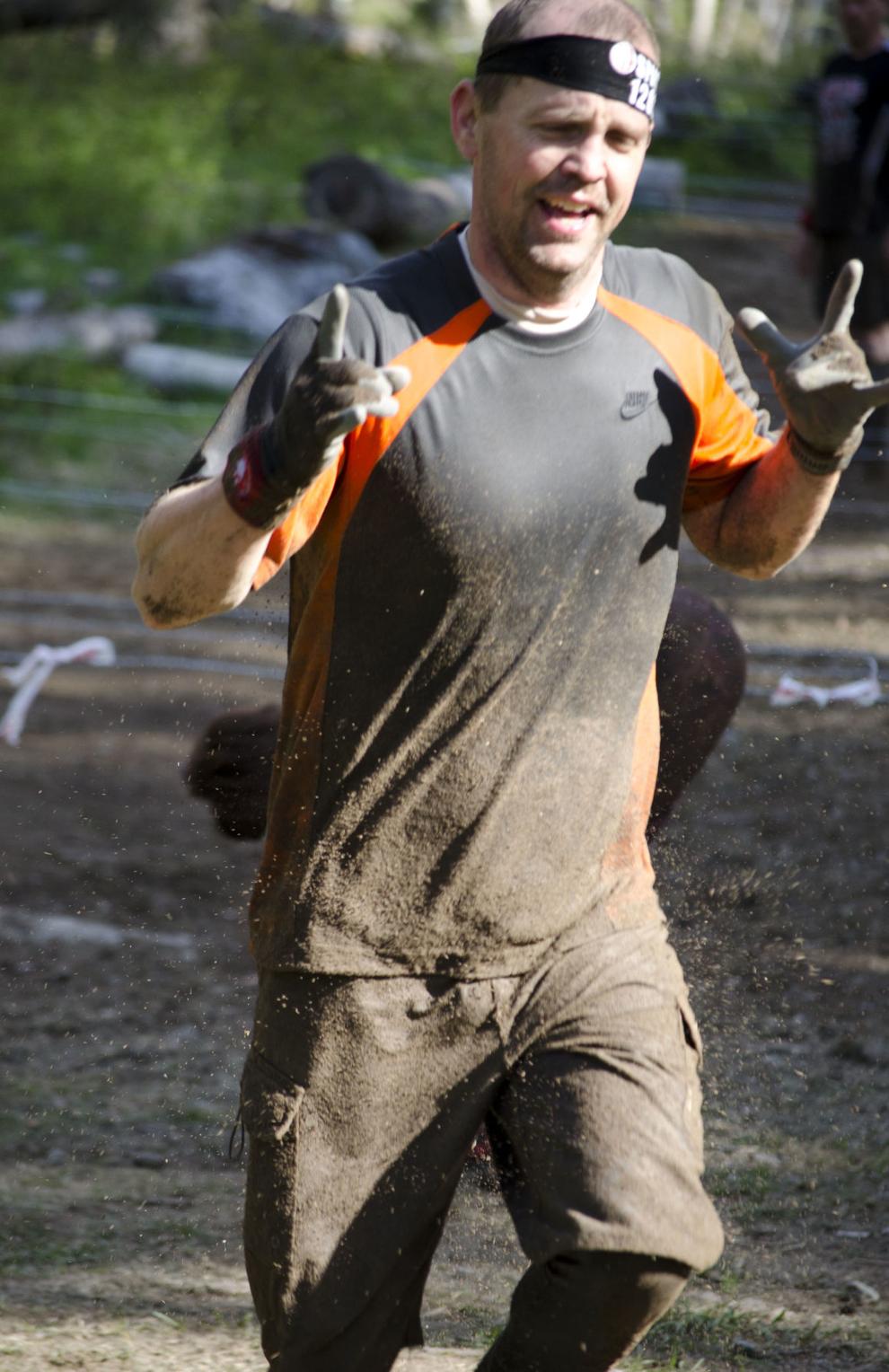 As competitors travel around the country, and at times the world, they see each other out at different races. One of Christensen's biggest inspirations is fellow military member and World Champion Robert Killian who serves as a member of the Army National Guard in Colorado.
"Every time you see him, he makes a point to come up and shake your hand," said Christensen.
"The camaraderie out here – there is literally thousands of people who do Spartan races every year, but you can go anywhere you want and you still have a family, so it's pretty cool."
Spartan Race Inc. even includes and Honor Series held on military bases and participants do similar things to military training, like running through the mud, learning how to climb over walls, crawling under barbed wire and hauling heavy objects over uneven terrain.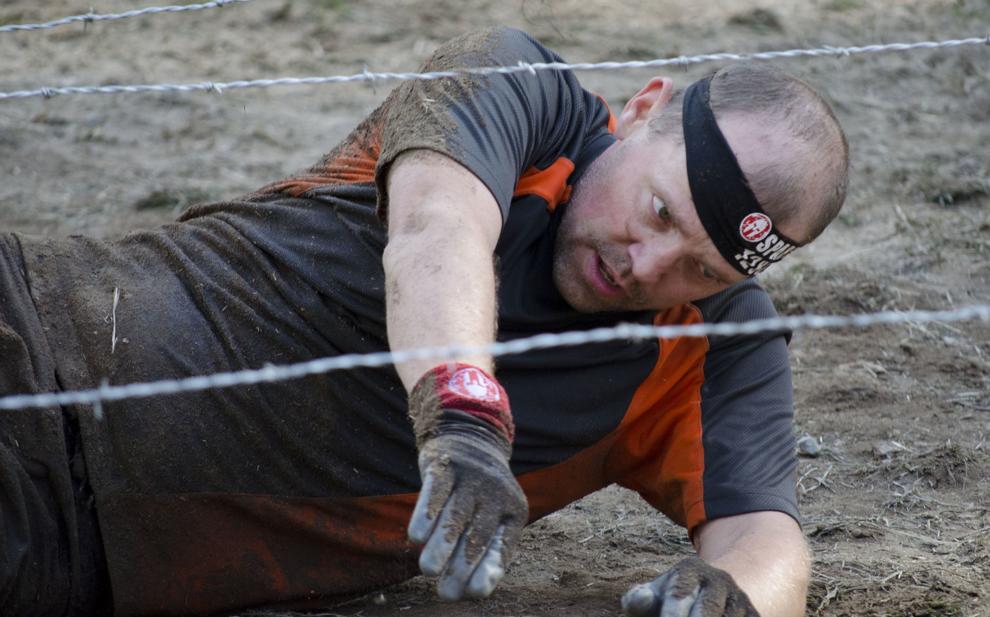 And while he can appreciate some of the similarities to his military career, it's the sense of accomplishment along with the camaraderie that makes Christensen keep coming back.
"To go through what I've gone through and then to come out here and get through these things, I don't let my injuries beat me.
"Just sitting here, if someone was to walk up to me and say, 'Hey nice job today,' they would never know that I have two Purple Hearts or that I've been combat-injured, but if you knew me before versus now, you could definitely tell that there's a big change."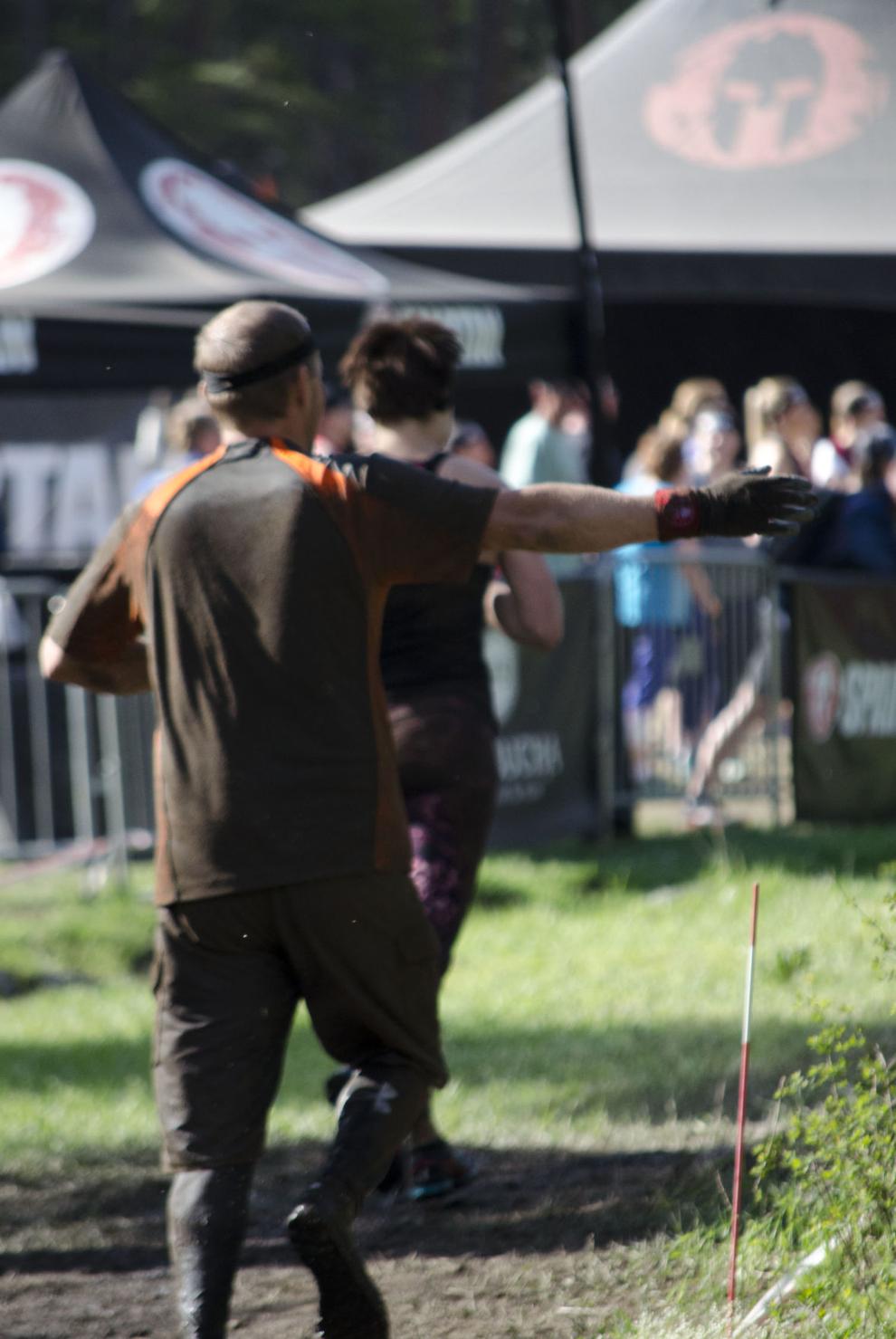 THE FUTURE
For now, Christensen is happy to continue racing as long as he can, but the nature of his injuries keeps a level of uncertainty in his life. Doctors tell him he's in the 92nd percentile for risk of a stroke or Alzheimers as the man in his forties continues to age.
"That's a huge weight on your shoulders when you have to think about that stuff, that one day for no rhyme or reason, I could just have a stroke or have an issue with my brain or whatever and there's no way to tell that's coming," Christensen said.
"You go through the hell you go through in the war and if you die, it's not expected, but it's more realistic – but then to come back here and just collapse dead on the floor at your house trying to get a drink of water – there's just no justice in that. And that's tough because that could be me at any time and that's what really scary."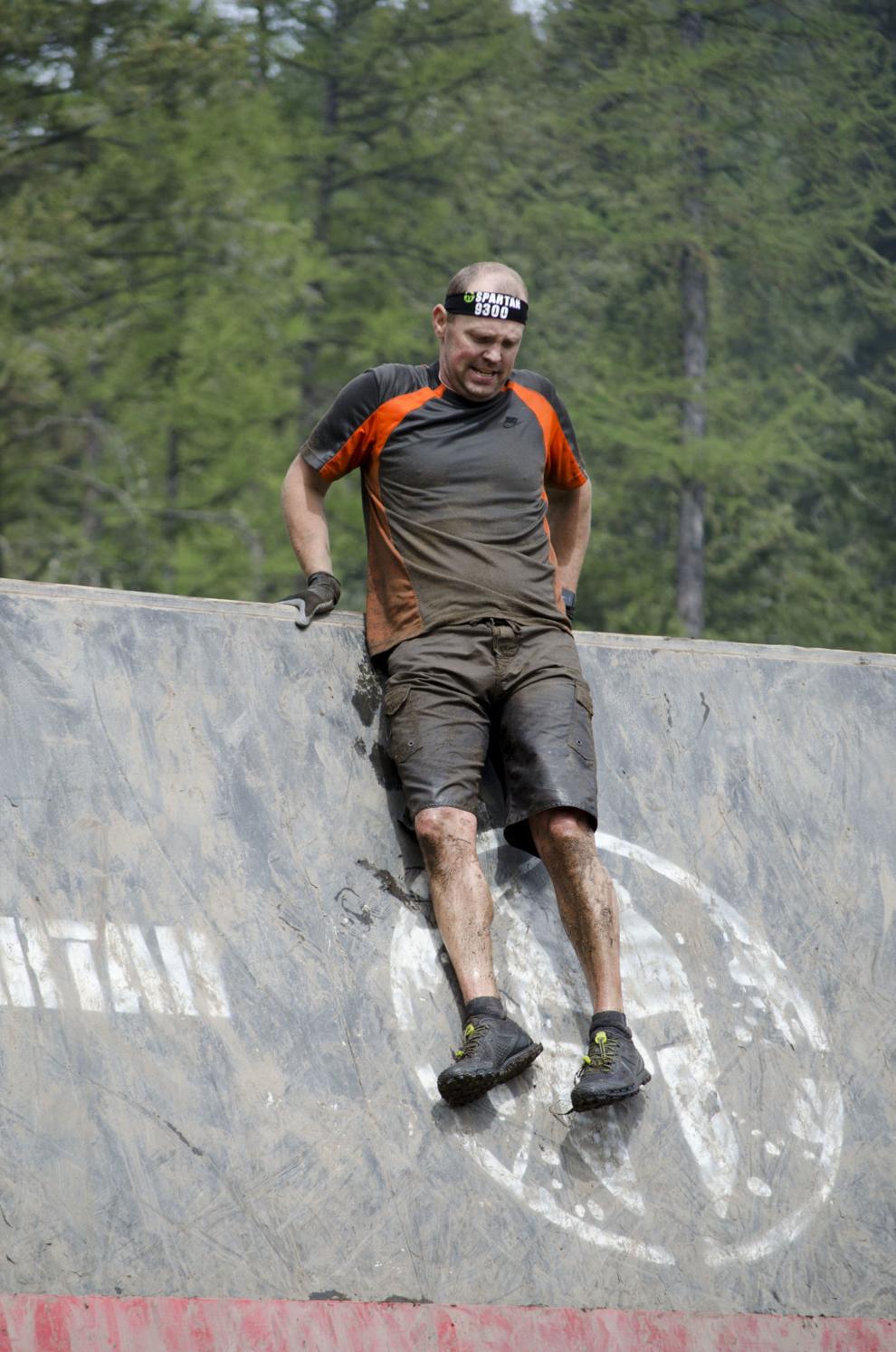 But he admits that racing helps him cope with the uncertainty by embracing the moment.
"At the end of the day, that's what matters to me most – that I can get out here and finish," Christensen said. "Some days are better than others, but I finish every race I start and that to me is a win."