BILLINGS — When he hit his stride in 2018, which was also the year he made his major league debut, Caleb Frare had a singular focus on the mound.
No matter the hitter, no matter the situation, Frare was going to rack up outs. And he was not short on confidence.
"If I left a pitch over the middle, I knew my stuff was good enough that I wasn't going to get hurt," recalled Frare, a 2012 graduate of Custer County District High School in Miles City.
But somewhere along the line his mindset clouded. Instead of trusting his arsenal and doing the things that made him a commodity as a hard-throwing left-handed reliever with the Chicago White Sox, he started to focus on making the perfect pitch.
Frare went from retiring the Red Sox in order in the seventh inning of his first big league appearance to being unceremoniously released by Chicago in 2019 after just 16 appearances and 9.2 innings pitched.
An 11th-round draft pick of the Yankees in 2012, Frare was later stunted by the cancellation of the 2020 minor league season due to COVID-19, as well as Major League Baseball's hell-bent contraction of more than 40 MiLB clubs, which left fewer affiliated opportunities for prospects far and wide.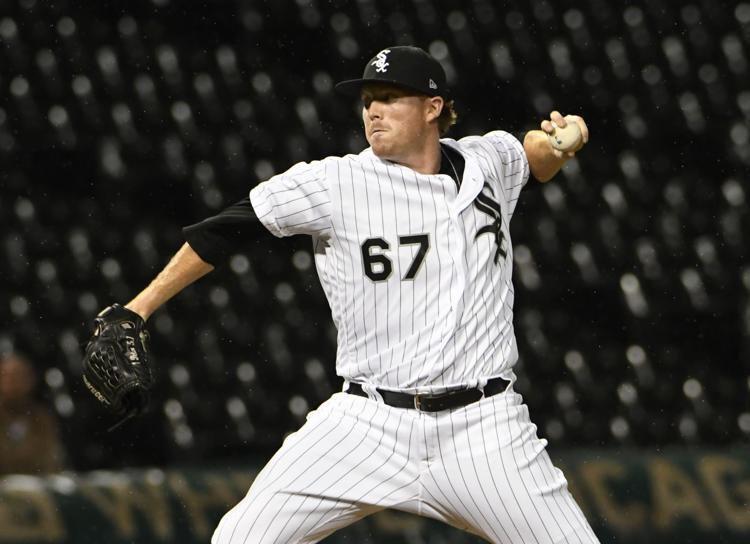 But his next chance has finally arrived. Last month, Frare signed a contract with Sioux Falls of the independent American Association. He will join the club next week in preparation for opening day on May 18.
"I don't think I'm done by any means, and I fully believe I can get back. That's why I'm pursuing this opportunity," Frare said. "I'm excited to show all these teams that I am back to who I am. I'm the power lefty from Miles City. I've got my slider back, I've got my control back, and I'm ready to go."
A left-handed reliever with mid-90s velocity, Frare knows that pitchers of his ilk are (typically) highly sought by major league clubs. Especially those with MLB innings under their belts. Frare said he recently touched 98 mph on the radar gun.
But the 27-year-old also knows major league organizations need to see that he can sustain a level of effectiveness — and maintain that fastball — and prove he can stay healthy after suffering through a triceps strain, a flexor strain and a pulled groin in 2019.
Frare has spent time back home training and retooling his approach with his uncle Monty, who is the head of the renowned Miles City Outlaws club baseball program. Twice in April, Frare faced live hitters during workouts with the Montana State Billings collegiate team during workouts at Pirtz Field in Billings.
It was then that Monty Frare saw a glimpse of the old Caleb.
"I live in Miles City. It's a great place but it's by no means glamorous," Caleb Frare commented. "(Monty) said it the other day when I went to throw against MSUB. He just laughed and he said, 'You just rolled in there cowboy style.'
"I'm not a country kid by any means; I've lived in town my whole life. But I had my coffee cup and I did my bands and I stretched and I went out and threw. I had that chip on my shoulder, that grit. That's been the biggest change and that's when I'm at my best."
Shoulder hinders Warren
Another CCDHS alum, Brac Warren of Rosebud, is also trying to work his way back into good graces in professional baseball. A 17th-round draft pick out of the University of Oregon in 2017, Warren was released by the Giants last May.
Warren, a right-handed pitcher, said he had reached a tentative agreement to join the Ogden Raptors in the independent Pioneer League this season, but an impingement in his shoulder has hampered his return. For now, Warren must focus on tedious rehabilitation.
"I can't throw 100%," Warren said. "I have to take some time and develop strength and try to rehab it back to health."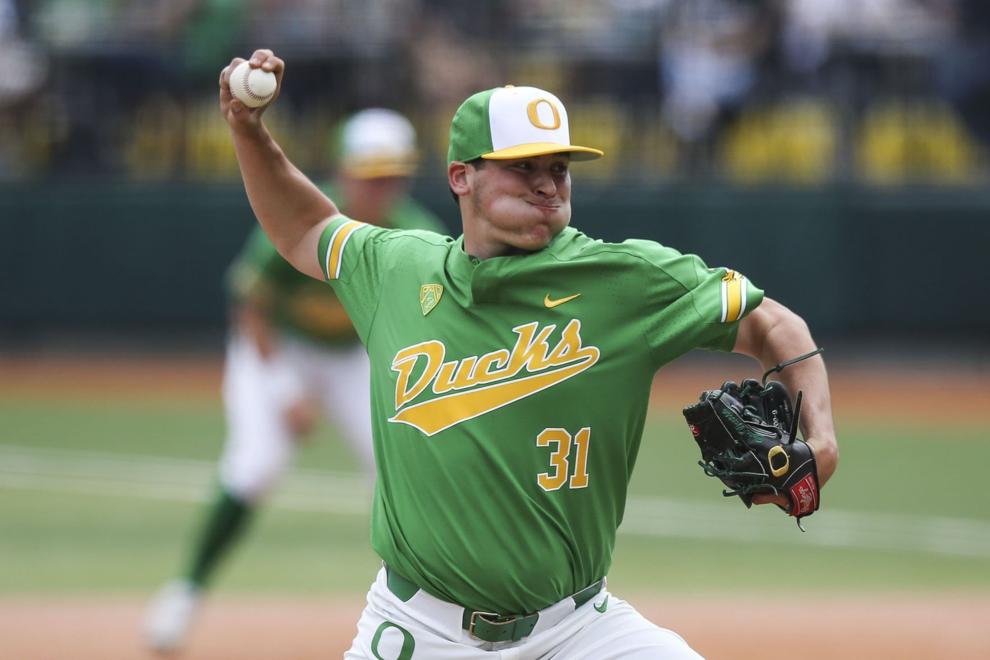 Warren is in Arizona undergoing physical therapy to build up his rotator cuff, as well as strengthen his core and hips to help take pressure off the shoulder when he can resume throwing.
Warren has barely scratched the surface of what he had planned for himself in professional baseball.
After missing the 2018 season due to injury, Warren faced 16 batters in four appearances with the Giants' Arizona League affiliate in 2019, while dealing with different ailments. Last year he appeared in one exhibition game against an independent traveling team before COVID-19 put a halt to the minor league season. He was released two months later.
Now he feels like his starting at square one. Again.
"Some days are harder than others. I'd say mentally it's the hardest part," Warren said. "Every time I get close to being 100% and throwing well something else comes up. It's frustrating because in my mind I can play at a high level. But my body just doesn't want me to for some reason. That's how it feels sometimes."
"I have to get healthy and be able to stay healthy," he added. "In my mind I can get there. It's just going to take a lot of persistence and doing everything right to make that happen."