HELENA — The Billings Royals bounced back from a two-hit shutout on Thursday night in the best way possible: by sweeping the Helena Senators in Friday's conference doubleheader at Kindrick Legion Field.
Billings trailed on three separate occasions in Game 1, including entering the seventh inning, but beat the Helena Senators 7-6 in 10 innings. The Royals then used a Davis Chakos fourth-inning go-ahead RBI double and a solid outing from Davis Mosier to complete the sweep with a 6-4 victory.
"The whole time we were just thinking, 'never give up,'" Royals' Owen Doucette said. "Yesterday's game fired us up a lot, so we wanted to come in here and sweep them…[We wanted] to play better and be more disciplined at the plate. We were hitting a lot of fly balls and giving up on everything super easily. Today we didn't give up, we just kept grinding."
Sy Waldron scored on a wild pitch in the 10th inning and Nathan Kojetin worked around back-to-back two-out walks to close out Game 1.
The Royals, who combined for 13 runs on 22 hits, improved to 2-1 in Montana-Alberta Class AA Conference action. The Senators, after taking a lead into the seventh inning of Game 1 and rallying to tie Game 2 with a three-run third, fall to 1-3 in league play.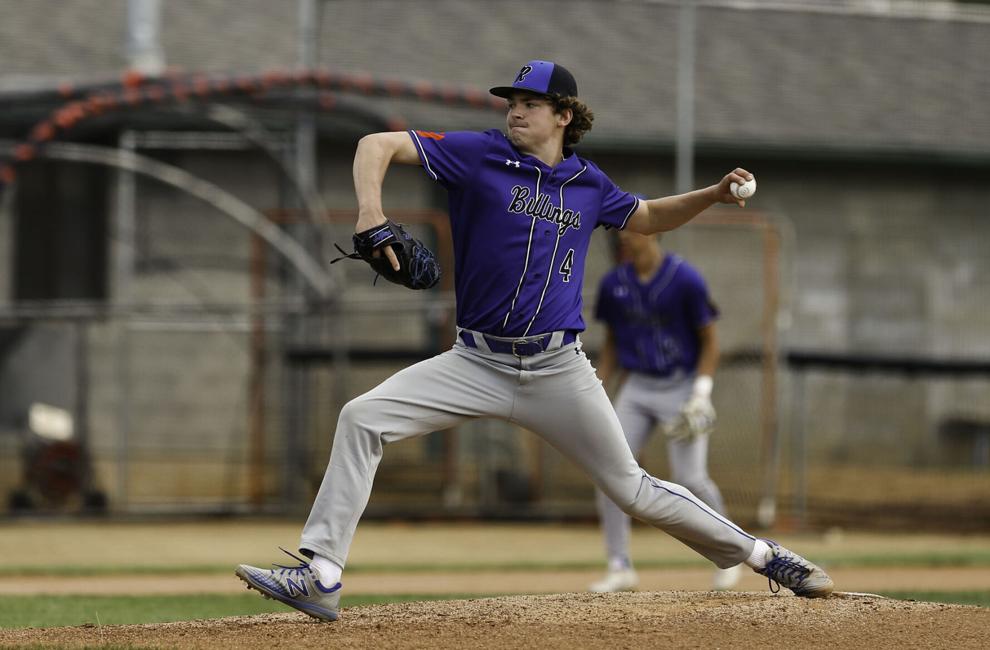 "Couple good ball games," Senators head coach Jon Burnett said. "Didn't quite get the breaks to go our way. Get a couple breaks here or there and we could've taken both ends of [the doubleheader] instead of dropping both ends. Sucks to lose but it's not like we played bad baseball. Things didn't quite go our way, so we'll get back at it [Saturday]."
Eight different Royals picked up hits in the Game 1 victory and five enjoyed multi-hit games.
"Thursday night [against the Scarlets] we hit too many fly balls," Royals head coach David Swecker said. "We come in here and the wind is blowing in. Our focus was to hit hard ground balls and split the ball in half – hit line drives. I thought the boys did a great job executing that."
Chakos doubled to lead-off the seventh and Owen Doucette scored him on a sacrifice fly, tying the opening game at 6-6.
All four times in the game's final four innings the Senators had runners on base. Their best chance to walk Billings off came in the ninth when Tyler Tenney walked to begin the inning and advanced to second with one out.
Kojetin struck out Hunter Wallis and induced a fly out to escape before finishing off 4.2 innings of relief with a scoreless 10th.
"We've got guys in scoring position with less than two outs – we can't take strikeouts and we can't take pop ups to second base," Burnett said. "They've gotta take better at-bats there. Just something we've gotta execute on."
Chakos was 3-for-5 with an RBI and run scored for Billings. He doubled in the fourth to tie the game at 5-5. Doucette singled in each of his first three at-bats and Waldron, Kayden Keith and Lance Schaaf each collected two hits.
Kojetin struck out seven in relief of starter Reagan Walker who yielded six runs (two earned) in 5.1 innings. Kojetin fired 84 pitches out of the bullpen and scattered just three hits. He worked in and out of several jams, holding the line just enough for Billings' bats to scratch across the go-ahead tally.
"His last four outings he's been great for us," Swecker said of Kojetin. "Tonight we expected nothing less and he came out and gave us exactly what we needed – a bunch of zeroes. Pitched a great game to let us come back and win that game."
Billings jumped out to a 4-1 advantage in Game 2 behind Waldron's pair of RBI base hits. The Royals chased Senators starter Will Lyng in the fourth after Chakos' RBI double and a one-out free pass.
Trysten Mooney drew Helena within a run in the third and younger brother Tycen Mooney tied the contest with a sharp single two batters later. From there, the Senators' bat fell silent, piecing together just four reaches over the final four innings.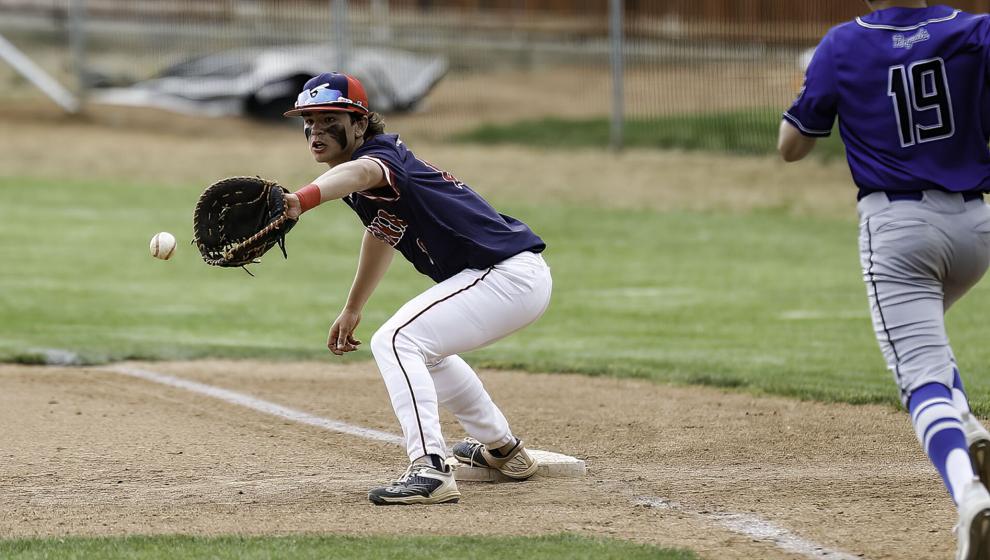 Billings tacked on in the sixth courtesy of a Carter Venable RBI single. Helena's attempt on a rally – lead-off walk and single – was hampered when its lead runner was cut down at third on a sacrifice attempt and snuffed out completely following a fly out and ground out with runners on second and third.
Hunter Eliason gave up just two hits in his pair of relief innings while Venable chipped in two RBI.
The Mooney brothers combined for four of Helena's six hits in the loss and were each credited with an RBI. Lyng gave up six hits and five earned runs in 3.1 innings pitched, he also walked five.
Aaron Fuzesy was solid in relief, giving up just one hit, two walks and an unearned run in 3.2 innings.
Bratcher, Hunter Wallis and Gavin Thennis each collected two hits for Helena in Game 1.
The Royals are now 10-9 overall, but perhaps most importantly, are 2-0 in the only two regular-season conference games these two programs will play against one another this season.
"It's huge to come into a tough place to play – it's a long bus ride," Swecker said. "Being able to get two conference wins – we're 2-1 in conference now – the boys feel great about it. They competed their tails off today. Proud of them."
Helena falls to 21-9 overall.
The Royals and Senators will meet up on Saturday for two non-conference games. First pitch from Kindrick Legion Field is scheduled for noon.