GILLETTE, Wyo. — Why not the Helena Senators? A 5-2 victory over Yakima Valley on Saturday sends them to their second-straight Championship Sunday, this time at the Northwest Regional Tournament.
"[Another] game with our backs against the wall," Senators head coach Jon Burnett said. "These guys fight. It was awesome...They believe in each other and that's all we need. Just one game at a time."
In its last five elimination games, Helena is 5-0 and has played the last trio of contests in win-or-go-home fashion. Time after time, the Senators have come through and sit just a pair of wins away from making the trek to Shelby, North Carolina, for the Legion World Series.
"We're just going into each game thinking there's no reason to be nervous," Saturday's starting pitcher Tyler Tenney said. "We're just trying to play for one more day with each other, and keep trying to move along."
Trailing in the fourth inning, Helena stormed back with five runs over a three-inning span to grab the advantage. Forrest Suero was right in the middle of that effort with singles in the third and fifth innings.
His sharply hit ball to Yakima Valley's second baseman in the sixth inning, however, plated a pair of runs after it skipped by the fielder and into shallow right field.
That extended Helena's lead to 5-2 and rounded out Suero's 2-for-3 line. He was credited with an RBI, run scored and two stolen bases in the victory after being out of the lineup the last two days.
"I was seeing [the ball] really well today," Suero said. "I've been talking to Dave Thennis -- our assistant coach for now -- and he's been telling me to sing at the plate. I've been singing and I've been seeing it a lot better than I usually have."
Suero's impact stretched beyond the plate on Saturday night. After making an error in the fifth inning, Suero bounced back with some nifty defensive plays in the sixth frame. His dive and deflection at third base in the seventh, however, helped Helena turn a game-ending double play.
"I saw it really well [off the bat]," Suero said. "I saw it and was ready to dive right away. I got a glove on it but it popped out and Mike [Hurlbert] came up, threw it to second and got it to first and we got a double play."
Suero has struggled, at times, in the field this season, and even made the switch to first base late in the year. In preparation for his return to third base on Saturday, Suero took some extra ground balls to get accustomed to the position once again.
"I think in the middle of the year I was having trouble with ground balls," Suero said. "I just kept staying after practice, working on it. Especially today, we got up early and went and took ground balls. Made sure I was ready to play third base because I haven't played third in a while. I was ready. They called my name, put me at third and I was ready to go."
Over seven innings of two-run baseball, Tenney induced 11 ground balls, including a number to Gavin Thennis at second base. Save for one throwing error, Helena turned all of those opportunities into outs and allowed just six hits.
"Defense played great behind me today, I couldn't have asked for more," Tenney said. "[Trysten] Mooney caught a great game, Suero with that insane dive at the end, I can't believe he did that. They played amazing."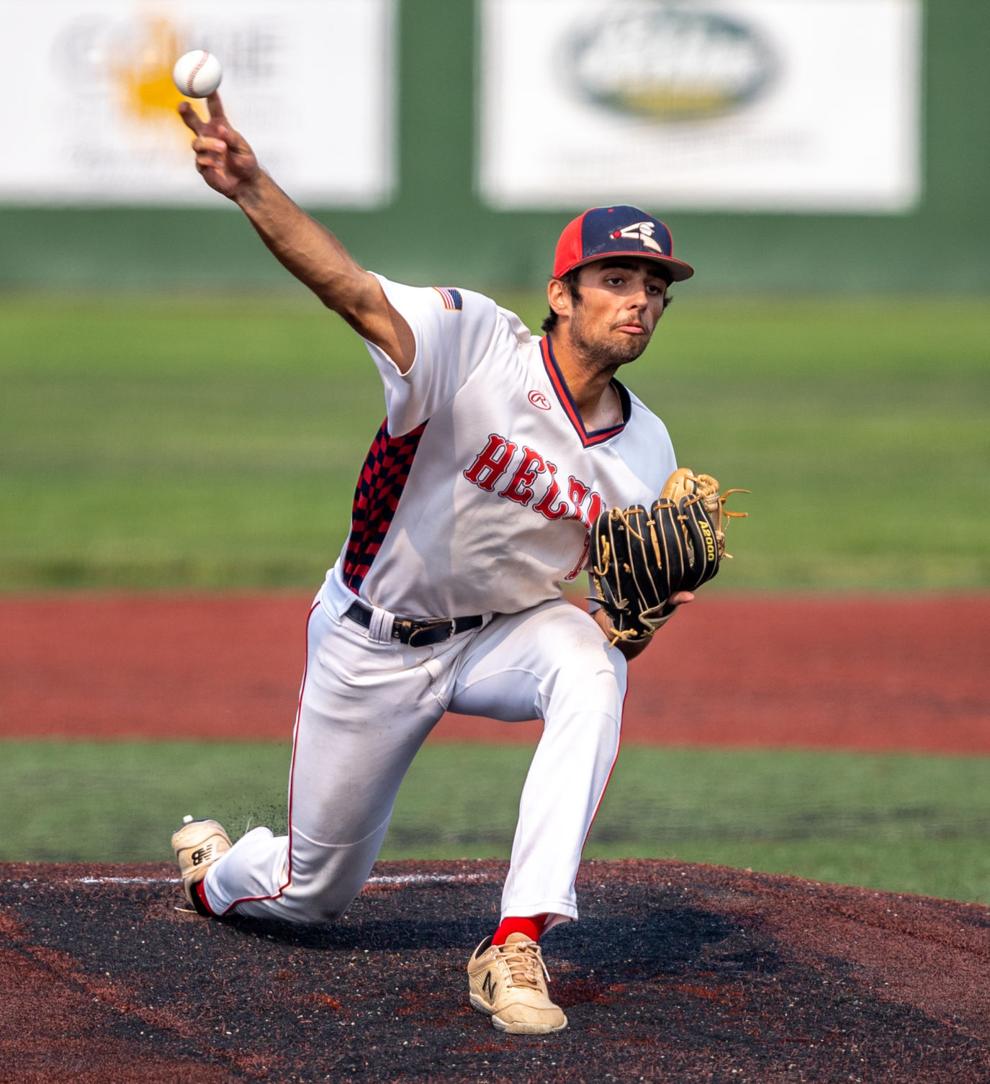 An RBI double in the second inning gave Yakima Valley an early 1-0 lead, but Gavin tied the contest with a run-scoring double of his own off the wall in right field in the fourth. Helena jumped out in front on a squeeze play and tacked on with a sacrifice fly one batter later.
"It's just our brand of baseball," Burnett said. "We've gotta execute and put pressure on teams and we did it today."
A Yakima Valley error set the final tally, gave Helena its 54th win on the season and sent the Senators into the final day of the regional.
Three different Senators collected multiple hits in the win, including Mooney who was on base three times with two singles and a hit-by-pitch. Ethan Keintz chipped in a 1-for-3 effort with an RBI.
"I'm super excited," Tenney said. "We played great today and I think we're gonna keep it going tomorrow, try to pull it off."
Helena will now face Idaho Falls, Idaho, on Sunday at 1:30 p.m. The Senators would need to beat the Bandits twice to claim the regional championship.