GREAT FALLS — Underneath smoky and partly sunny skies, the 2021 Montana AA Legion Baseball Tournament roared into action on Wednesday.
For the second-straight year, the tournament field is limited to seven Montana-based teams. The Bozeman Bucks enter the five-day double elimination tournament as the defending champion, also for the second consecutive year.
Wednesday featured three first-round contests with berths to the winners side of the bracket on the line.
Billings Scarlets 3, Kalispell Lakers 1
The only team to beat the Billings Royals in conference play this season and a crosstown rival will get another shot on Thursday.
Michael Feralio lined a first-inning two-run double to the wall in left field for the Scarlets and Jackson Schaubel went 1-for-3 with an RBI to lift Billings past Kalispell in the tournament's opening contest.
"You always want to start well," Scarlets head coach Adam Hust said. "When you start out fast, it lets your pitcher relax a little bit and that's what our offense did today. They gave Brad two runs early and when he gets runs early, he's pretty tough. He came out and did his job and battled. All in all we played a pretty good game. Couple little mistakes, but we'll clean those up and hopefully play three or four days in the tournament."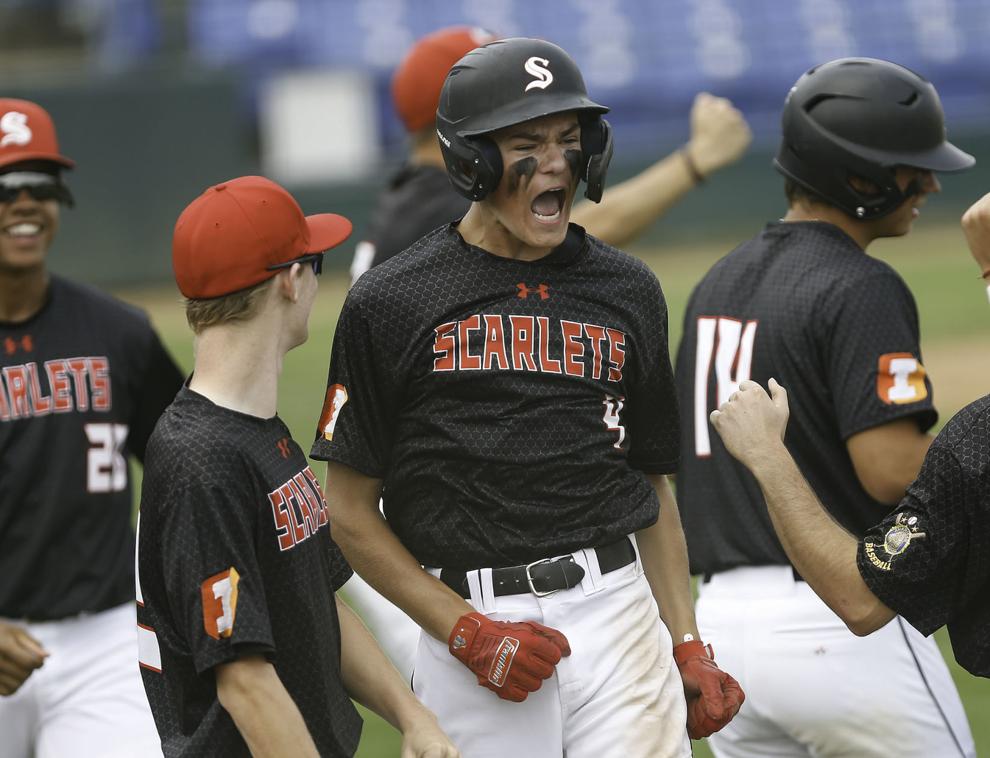 Scarlets right-hander Bradley Wagner spun a five-inning, four-hit gem and needed just 78 pitches to work deep into the game. He showcased a quartet of pitches, including two different fastballs, a changeup and curveball. Wagner poured in over 61 percent of his pitches for strikes and struck out four Lakers against three walks.
"Everything really," Wagner said about what was working for him. "Everything was going for me today. All my pitches were moving like I wanted them to, location was where I wanted it. That just boosted my confidence and let me stay ahead in the count and do what I needed to do."
With one out and two runners on in the fifth inning, Wagner induced back-to-back pop outs to get out of the frame. Schaubel worked the same tight rope one inning later, getting a strikeout looking to strand the bases loaded after a dropped third strike plated a Kalispell run.
All told, Kalispell left 13 runners on base and scored just the one sixth-inning tally despite pounding out seven hits.
Nate McDonald and Feralio each collected two hits for the Scarlets as seven different players contributed at least one knock in the win. Kael Willis went 2-for-4 for the Lakers and Danny Kernan found his way on base with a pair of walks.
The Scarlets are nearly a month removed from handing the Royals their first and only conference loss of the 2021 season. On Thursday at 4 p.m., they will get another shot, this time with the right to stay on the winners side of the state tournament bracket on the line.
"Just coming out, playing clean and doing the little things like we talk about all the time," Hust said. "We come out and do the little things and play hard and play with each other, I think we've got a pretty good chance...We're gonna come out and give them our best effort."
Helena Senators 10, Bozeman Bucks 0
Helena stepped off the bus in Great Falls ready to hit. All singles, the Senators racked up 13 hits in five innings to run-rule Bozeman in the first round of the state tournament.
"We knew they were going to throw Brady [Higgs] and he's a good pitcher," Senators head coach Jon Burnett said. "We knew we'd have to take good at-bats -- he keeps guys off-balance, and has the ability to throw multiple pitches for a strike. Really just trying to have good at-bats, work the middle with our approaches and I thought we did a great job with that."
Five different Senators collected at least two hits in the win with Matt Burton leading the way atop Helena's lineup with a 3-for-4 effort.
Up a run heading into the third inning, the Senators exploded to hang a crooked number on the Bucks. Eleven batters stepped to the plate in the half-inning, seven of which rapped out hits as Helena plated six runs to break the contest open.
"They were throwing their stud guy and we put up a lot of runs," Senators starting pitcher Cy Miller said. "It boosted my confidence even more to just shove for us...Curveball and the changeup felt really good today. It's nice to have both those options to go to."
Miller, who is pitching in his final legion state tournament, picked up right where he left off against Bozeman in June. He failed to allow a hit into the fifth inning, and yielded only a lead-off double to Logan Pailthorpe. The southpaw punched out two Bucks looking in the third inning and sent down another two swinging in the fifth. Miller totaled seven strikeouts and worked ahead to 10 of the 17 batters he faced.
"Just staying loose," Miller said of the team's mental approach. "Just being ready to come out here and swing it well, throw it well. Just have fun. This is our last tournament together and we just want to go take it all."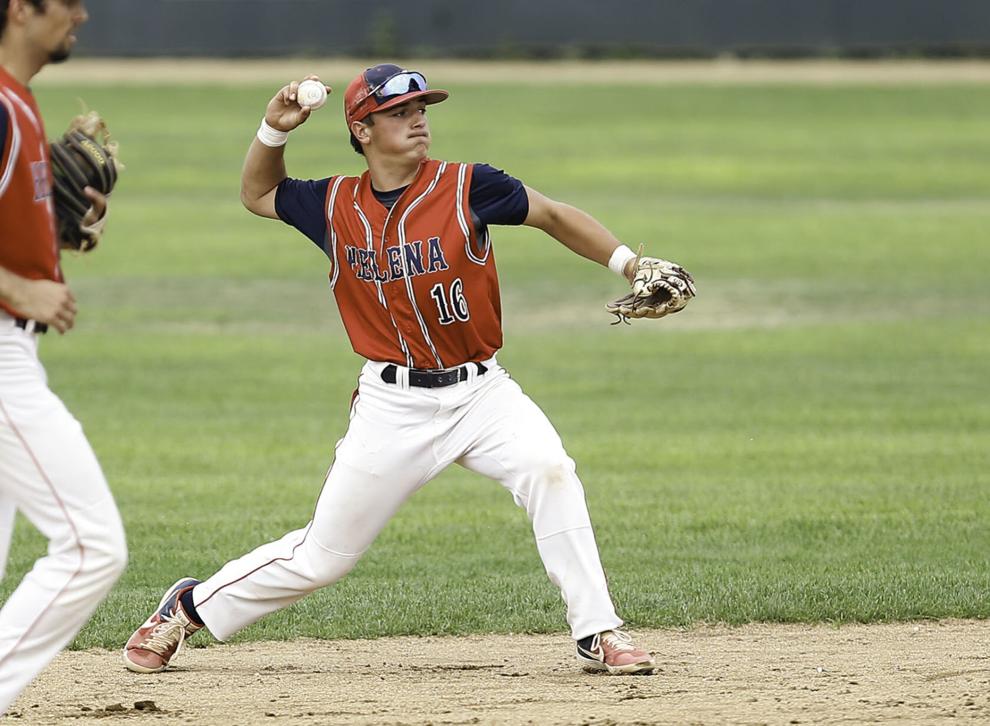 Of Helena's 13 hits, six were of the infield variety. Balls hit even slightly into a fielding gap saw Senator base-runners reach, applying even more pressure to Bozeman's pitchers.
"We're a roster full of multi-sport athletes that are not just good at baseball but good at other sports, too," Burnett said. "Having that speed, it's a nice thing to have and it puts pressure on the other teams. If they're not sharp then we can get those big innings without hitting a ball into a gap somewhere."
Ethan Keintz, Tyler Tenney, Trysten Mooney and Gavin Thennis all joined Burton with multiple hits. Victor Scott and Forrest Suero each added two RBI in the victory behind Miller who tossed a complete game one-hit shutout on just 56 pitches.
"It does a lot for our confidence," Burnett said. "We have a veteran squad that's been here before. I thought we were in a good mental space coming in. It's not only good for our confidence, but it's good for our pitching and pitch count numbers moving forward in the tournament."
Helena will play Missoula on Thursday at 7 p.m.
Missoula Mavericks 7, Great Falls Chargers 3
Missoula increased its win streak to five over Great Falls with the help of a five-run third inning. The Mavericks' win completed day No. 1 of the tournament and set up a two-three matchup with Helena in the second round.
"I liked the environment that our guys were in," Mavericks head coach Brent Hathaway said. "They weren't shaky, we weren't jittery. We came out early, hit the ball hard. [Nate] Fowler made some nice plays at shortstop [for Great Falls]. We stayed with it and didn't panic. Got a little bit of help, got a couple big hits. Getting the first [game] out of the way is big. We're just looking forward to tomorrow."
A 1-0 Great Falls lead lasted less than two innings as the Mavericks began figuring out Charger southpaw Cam McNamee. Through the game's first two frames, McNamee allowed just two Mavs hits, but over the next four innings, that number ballooned to 10 total knocks.
Two of those came in the third inning. Missoula sent nine batters to the plate and hung a five-spot on the Chargers, capitalizing on three Great Falls errors.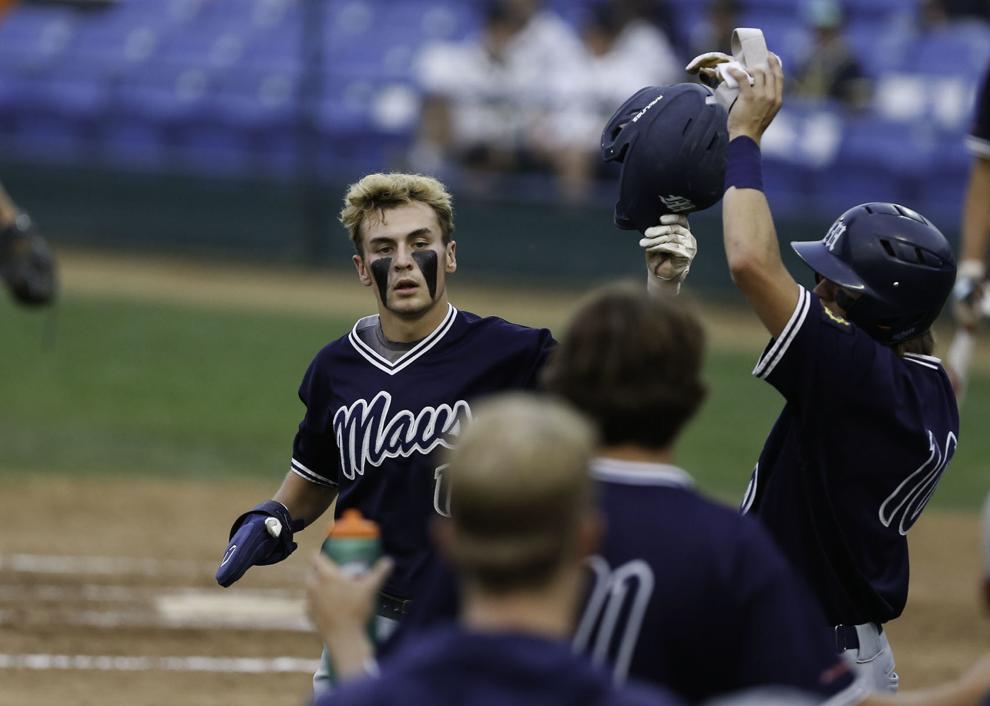 "We've seen him a lot," Hathaway said of McNamee. "He's a finesse guy that wants to nibble and change speeds and he did a nice job of that tonight. I just credit our hitters with doing a nice job of putting the barrel on the ball, especially in a couple big situations."
Missoula totaled four errors in the win, but received a sterling performance from right-hander Zach Hangas on the mound. Despite allowing eight hits, he did not give up an extra-base knock and worked into the seventh inning pouring in over 70 percent strikes.
A Chargers rally in the sixth inning loaded the bases with just one out. Hangas worked around the base-runners, allowing just one to score and maintaining a four-run advantage for Missoula.
Andrew Claussen paced the Mavericks with three hits in the win. Skye Palmer found his way on base three times with the help of two doubles and scored a pair of runs.
"I was picking up on the ball tonight, I could see it well," Claussen said. "I've seen [McNamee] pretty well throughout the whole year and I think everybody else has, too. Just felt good out there, confident."
Missoula rapped out 10 hits as a team, including four doubles. Hangas tossed 6.1 innings, needing just 80 pitches to do so. He worked around eight hits and a walk to allow just three runs (two earned). Of the 28 batters he faced, he started 20 with a strike.
McNamee paced Great Falls with a 2-for-3 effort at the plate and Josey Hinderager chipped in a 2-for-2 performance with an RBI.
Missoula's win sets up a fourth matchup with Helena in less than a week.
"We've played fairly well against them and that's the reason for our success," Hathaway said of Helena. "We know that we have to go out and play well. If we play well, good things happen and if we don't play well, we'll get beat. Pretty simple."
That two-three seed contest is slated for 7 p.m. on Thursday.
Bozeman and Great Falls make up the 1 p.m. game in the losers bracket and the No. 1 seeded Royals begin their tournament against the Scarlets at 4 p.m. 
Photos: State AA Legion Baseball Day 1
American Legion State AA Baseball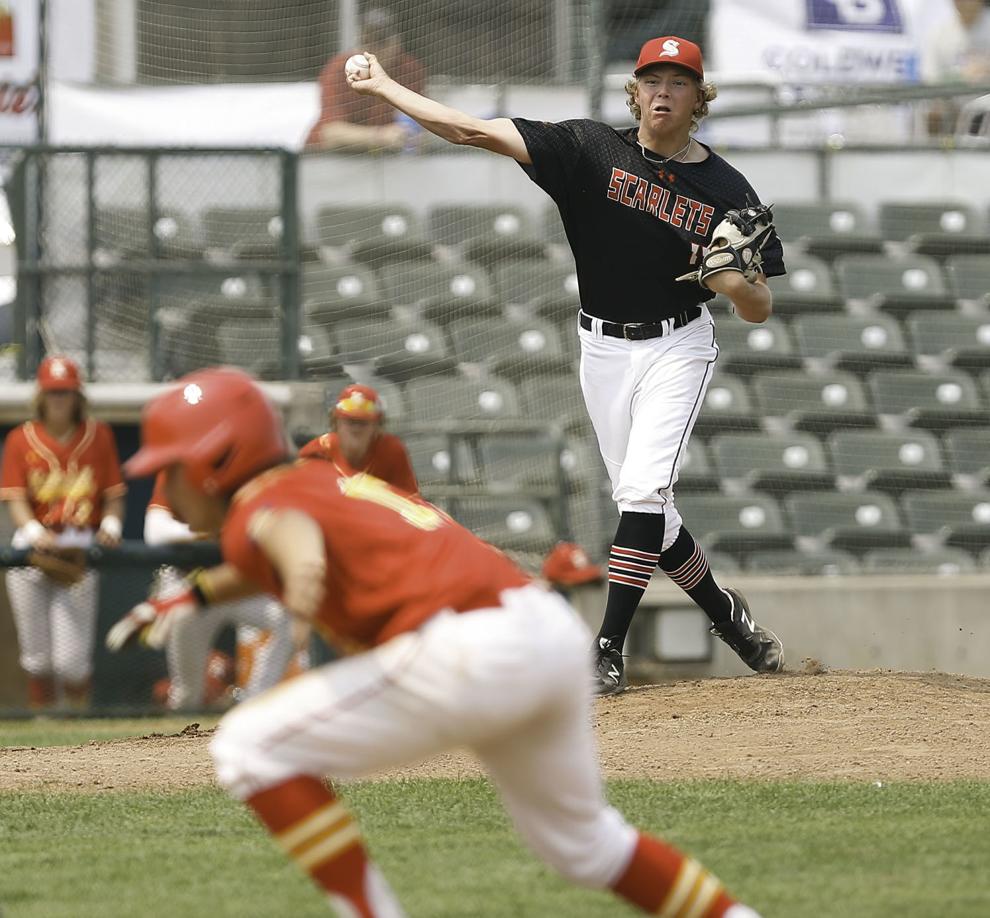 American Legion State AA Baseball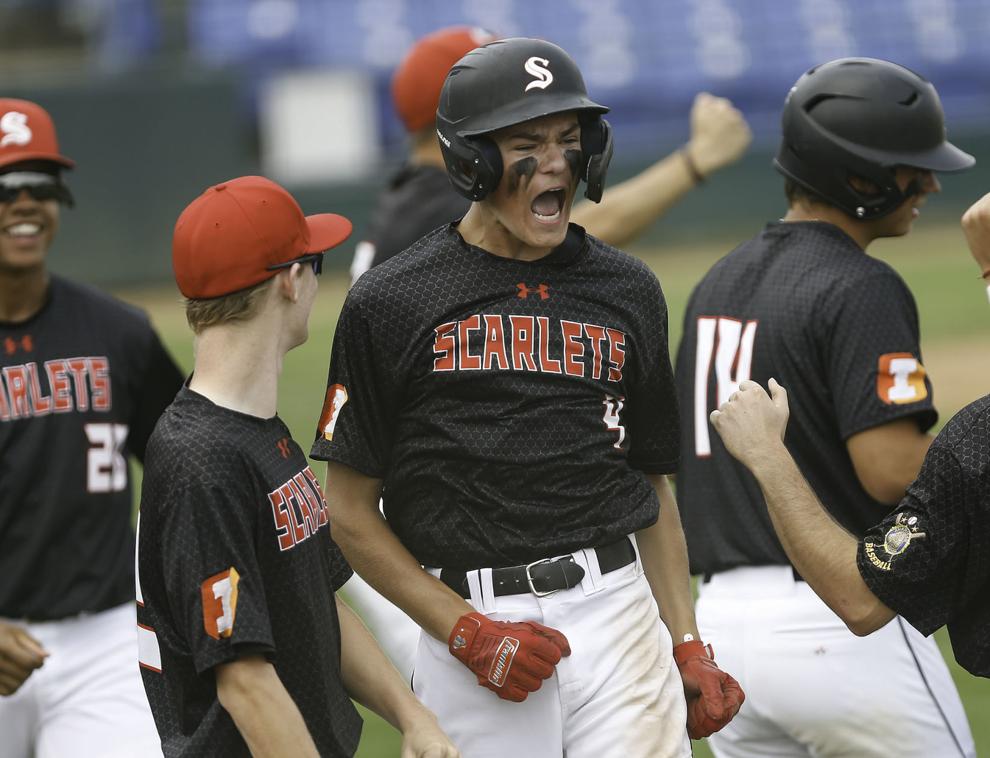 American Legion State AA Baseball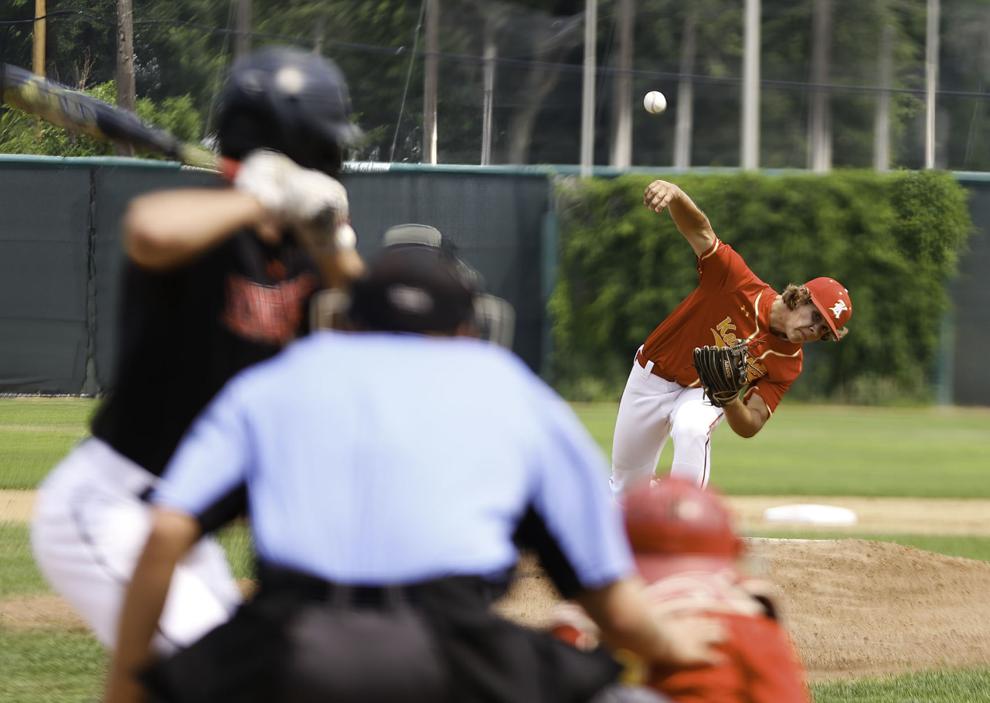 American Legion State AA Baseball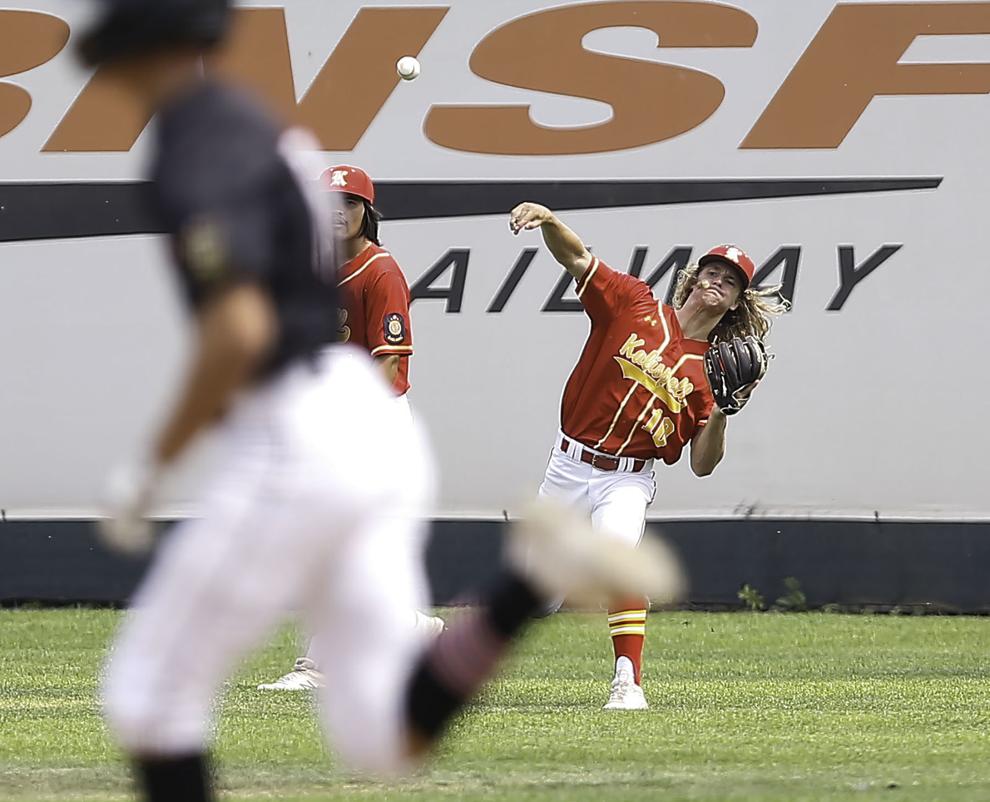 American Legion State AA Baseball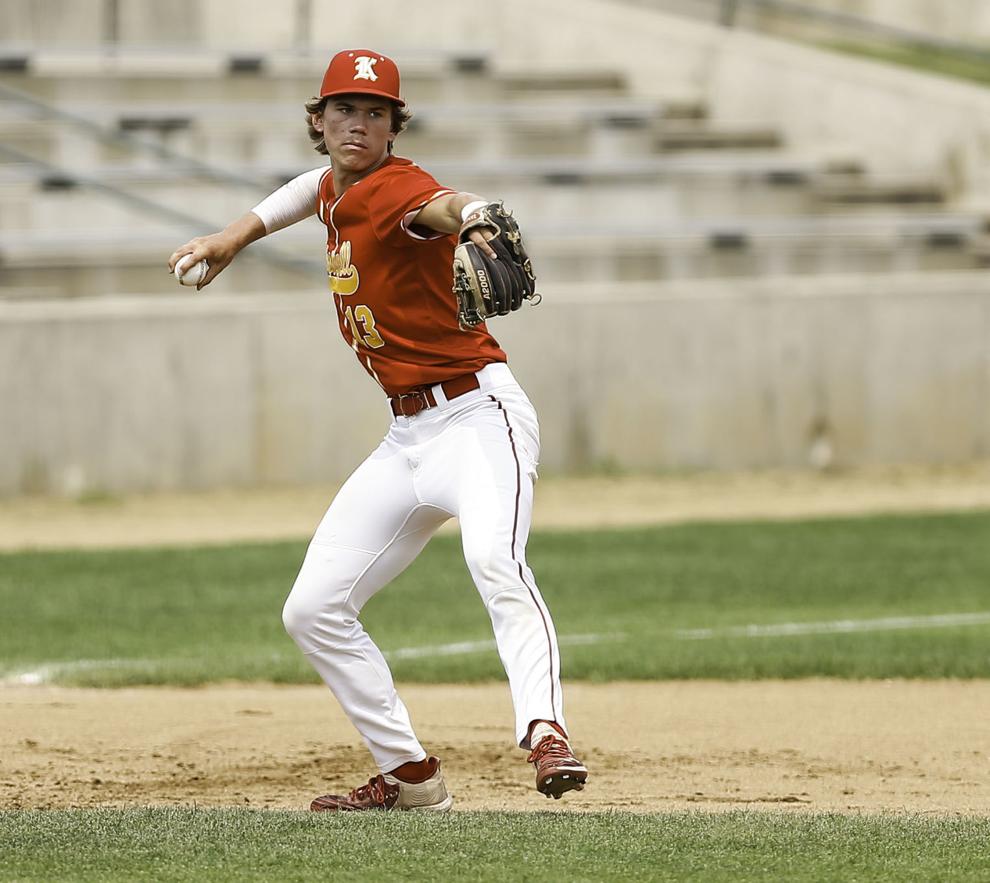 American Legion State AA Baseball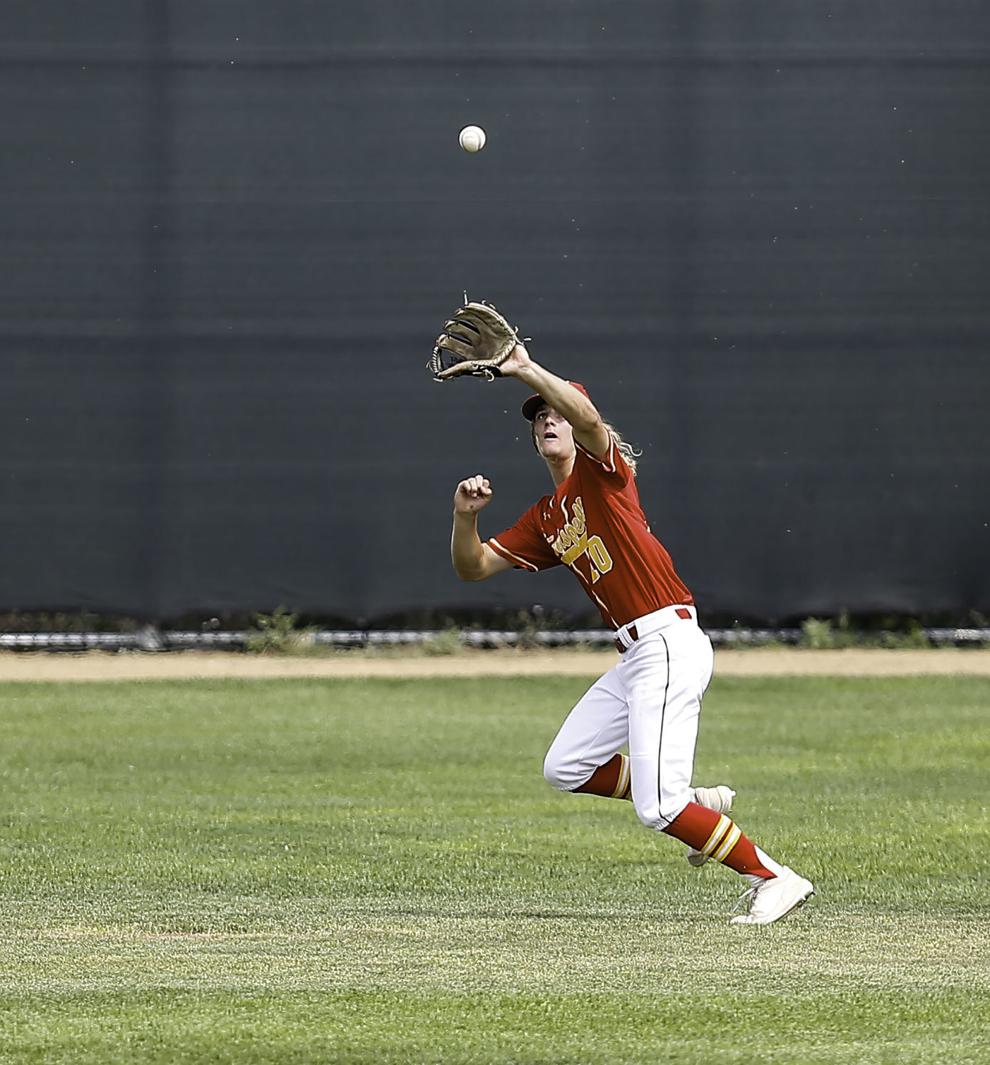 American Legion State AA Baseball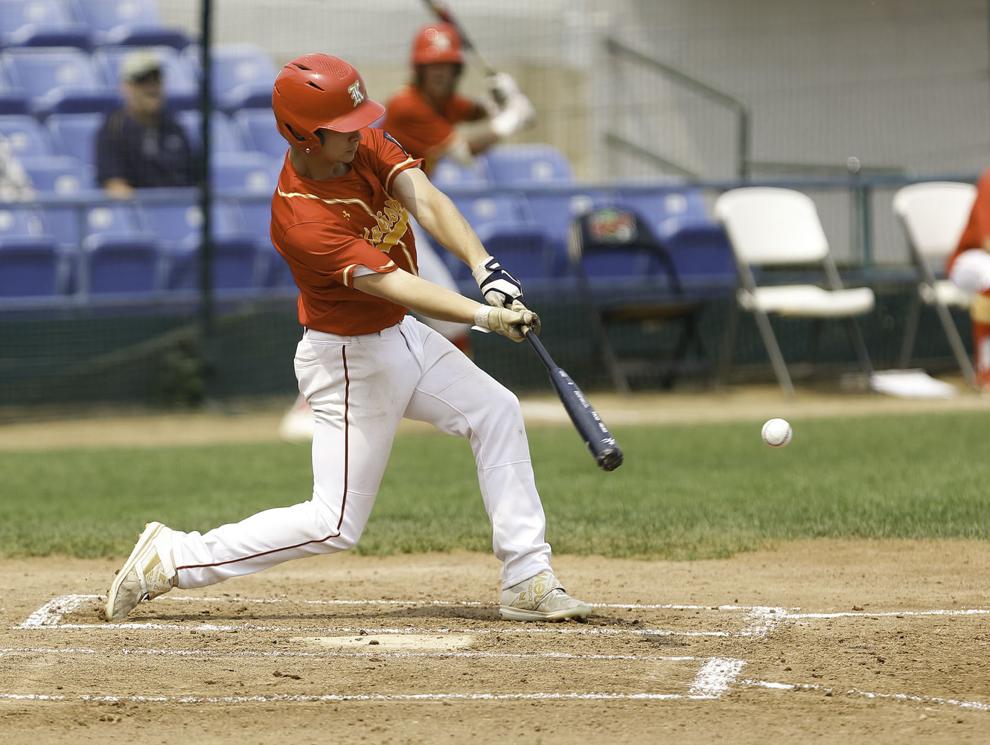 American Legion State AA Baseball
American Legion State AA Baseball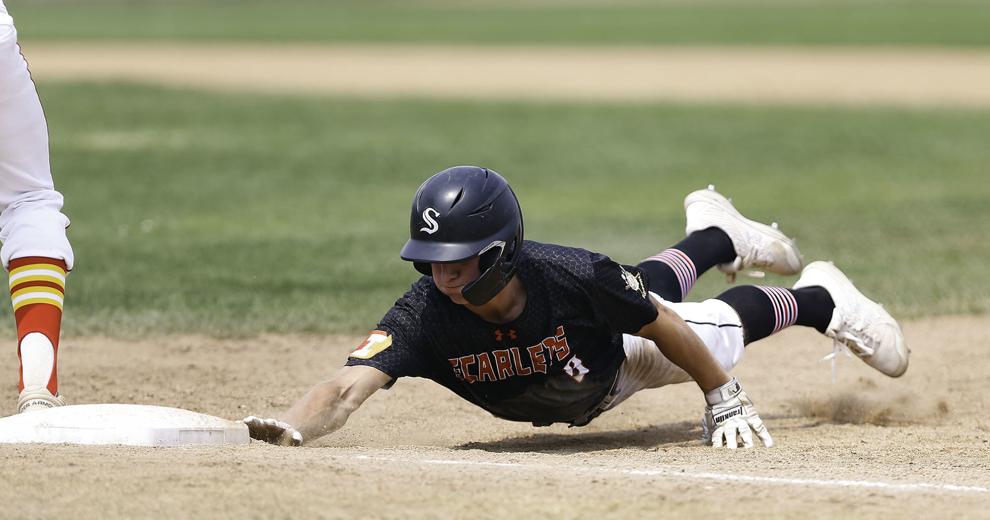 American Legion State AA Baseball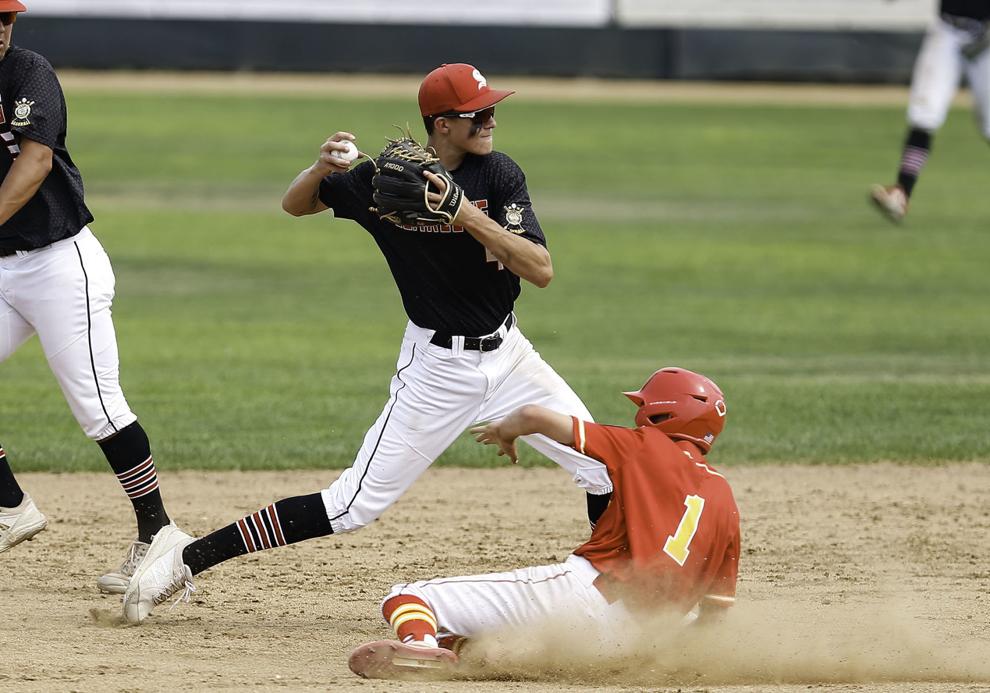 American Legion State AA Baseball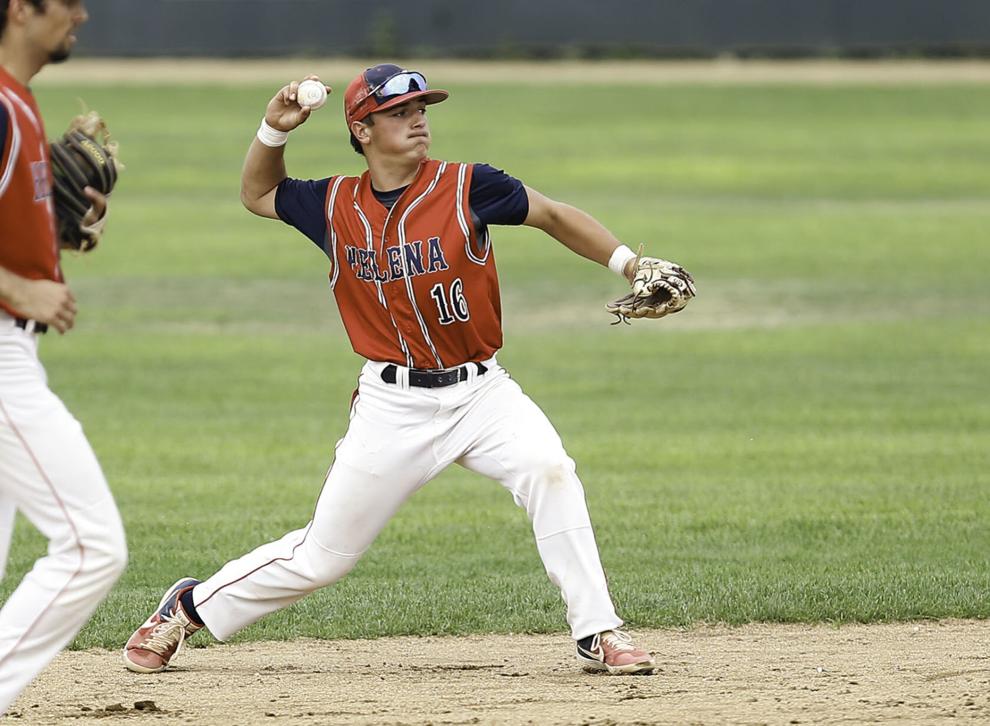 American Legion State AA Baseball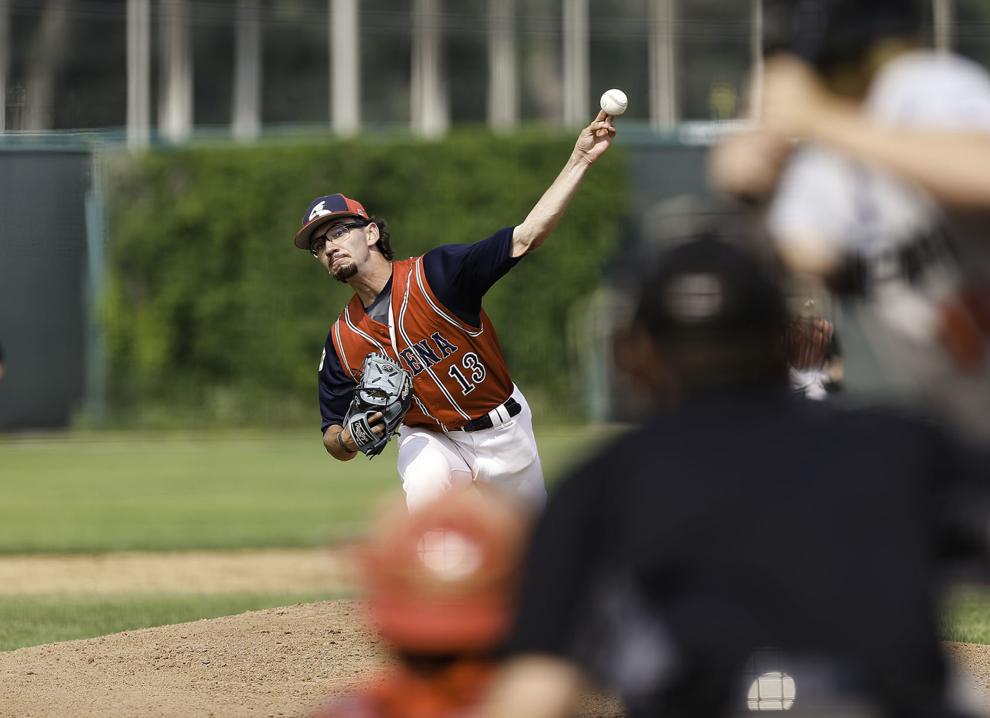 American Legion State AA Baseball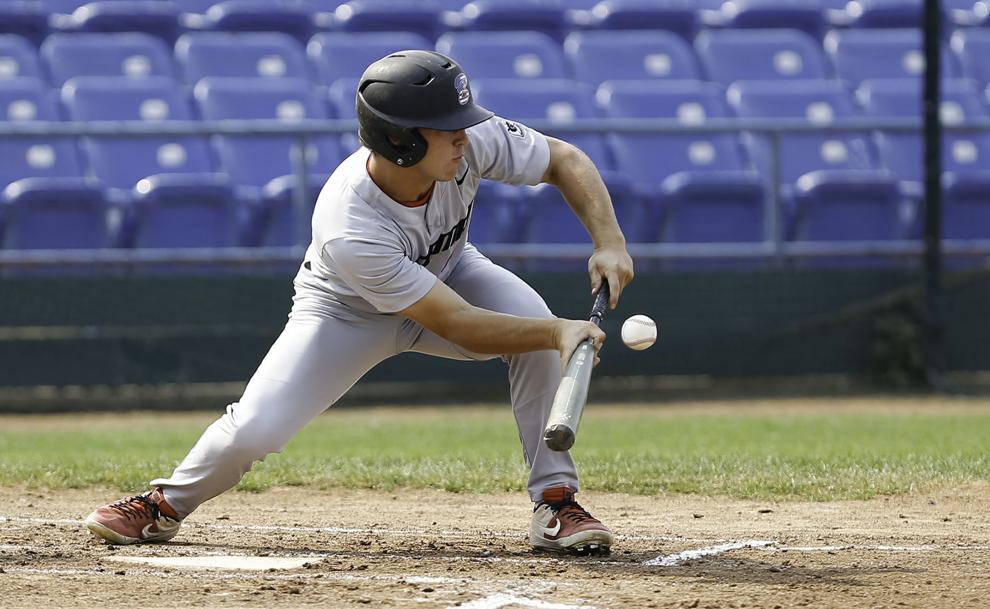 American Legion State AA Baseball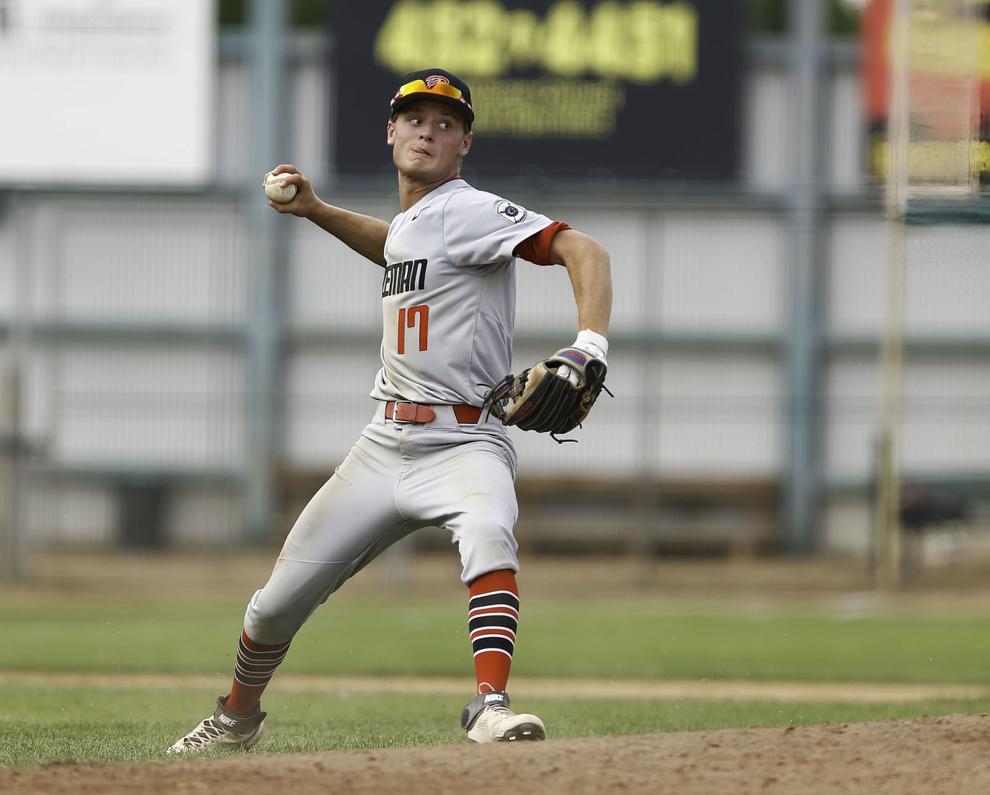 American Legion State AA Baseball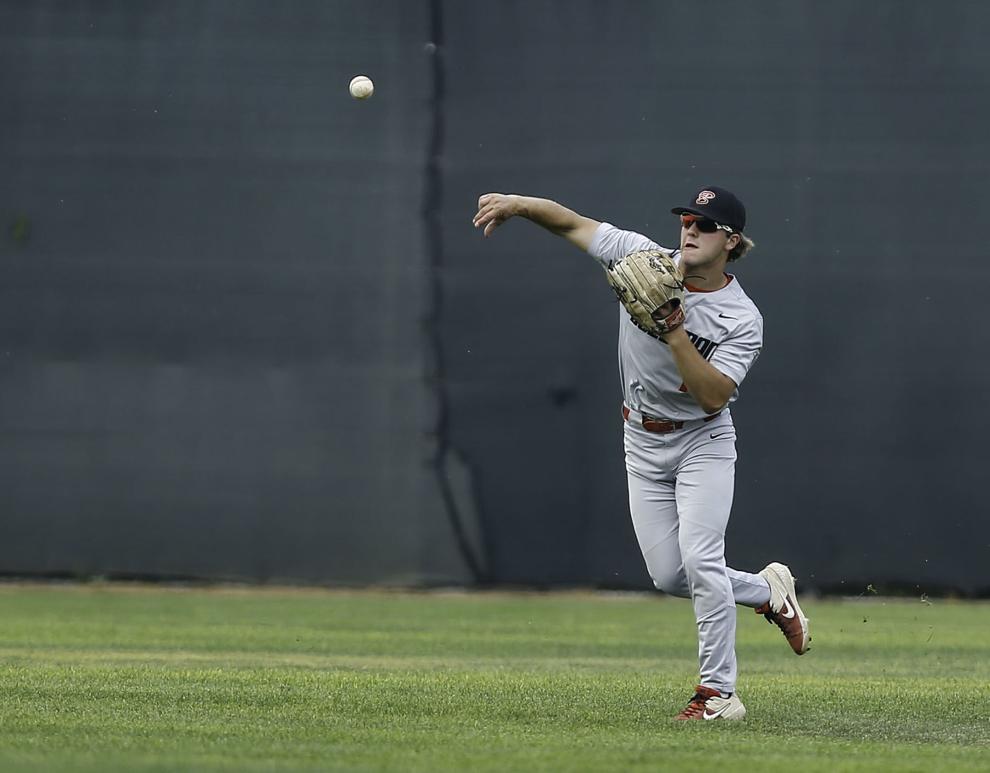 American Legion State AA Baseball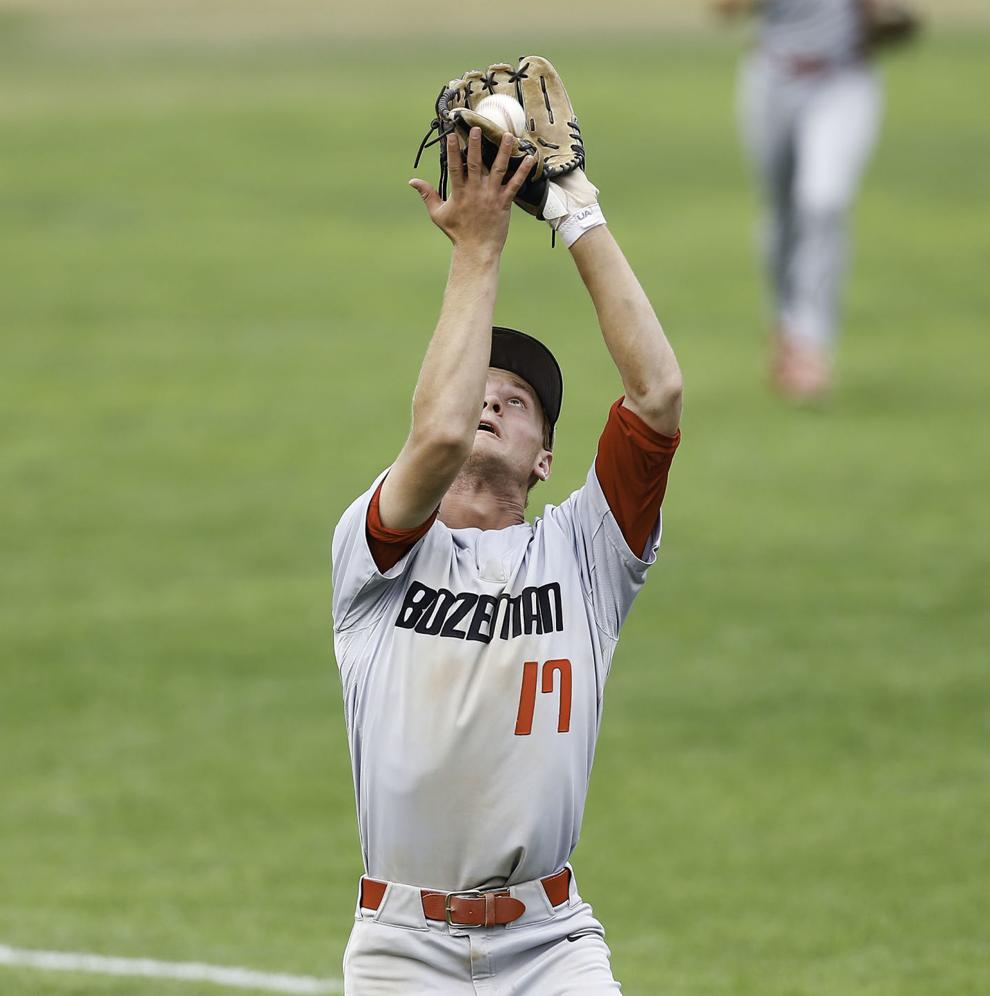 American Legion State AA Baseball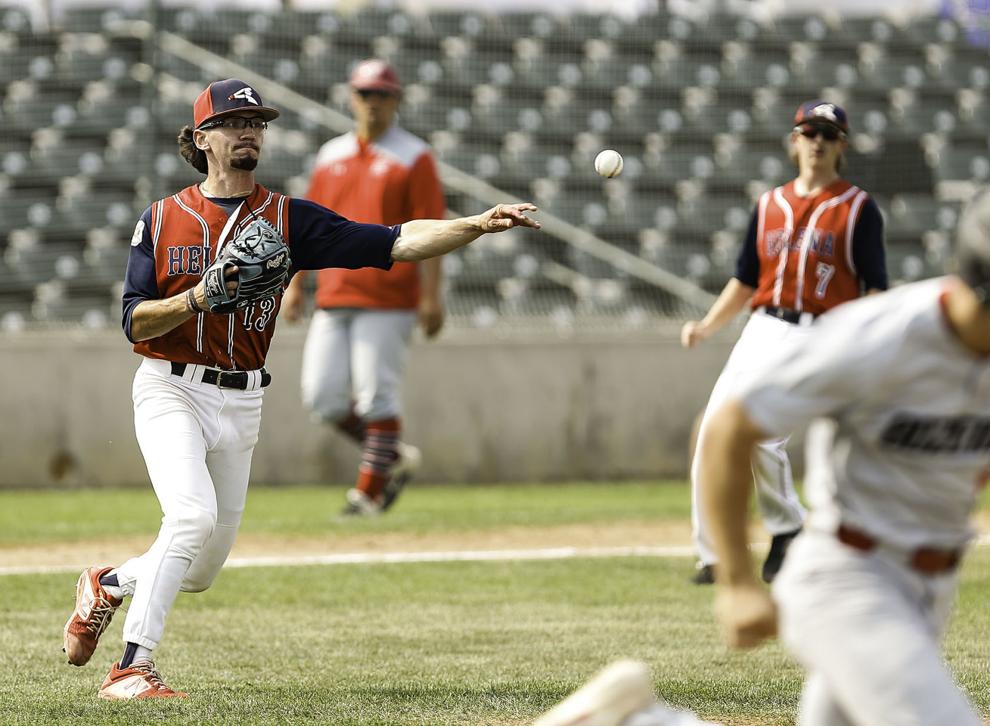 American Legion State AA Baseball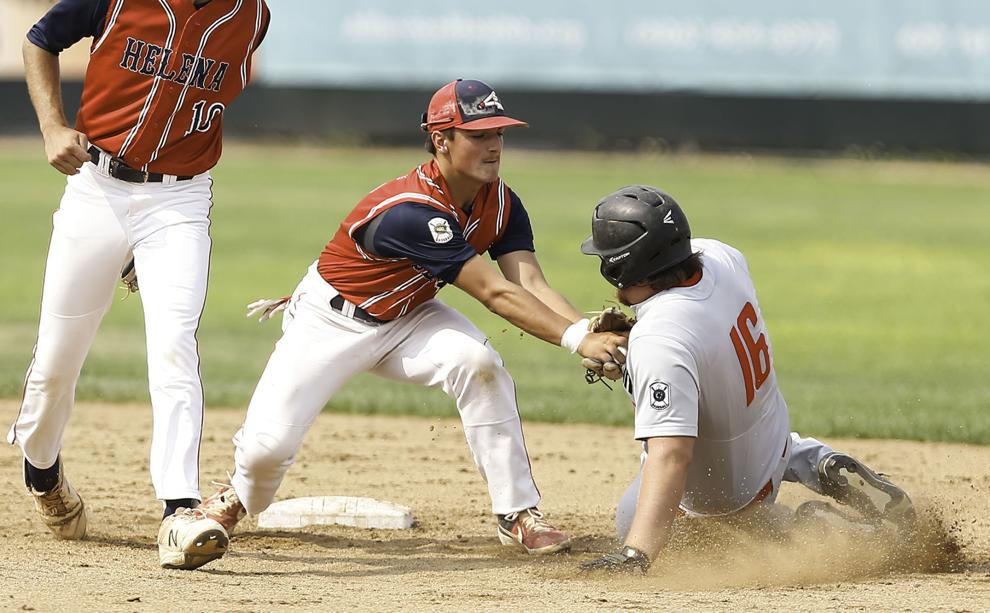 American Legion State AA Baseball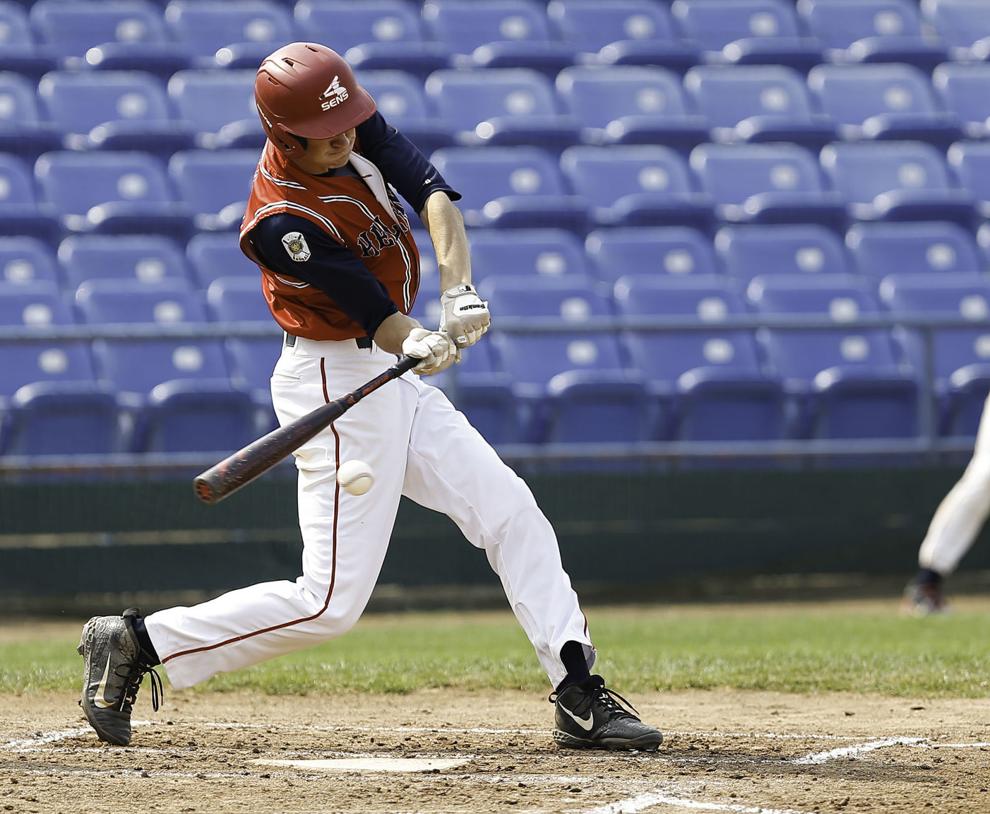 American Legion State AA Baseball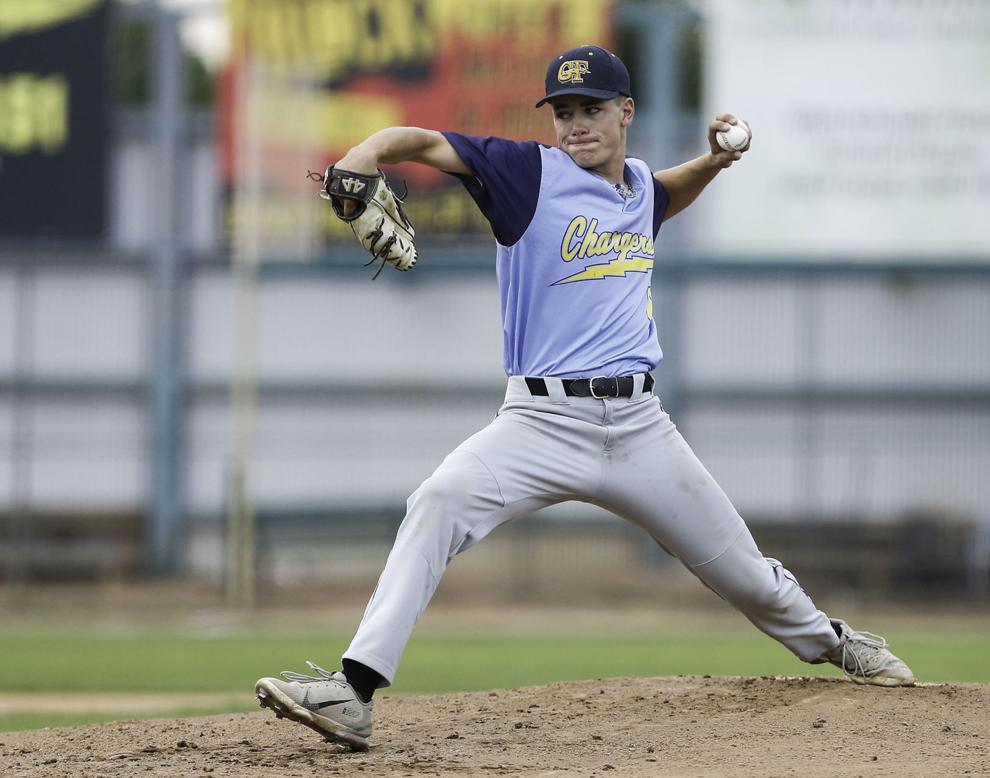 American Legion State AA Baseball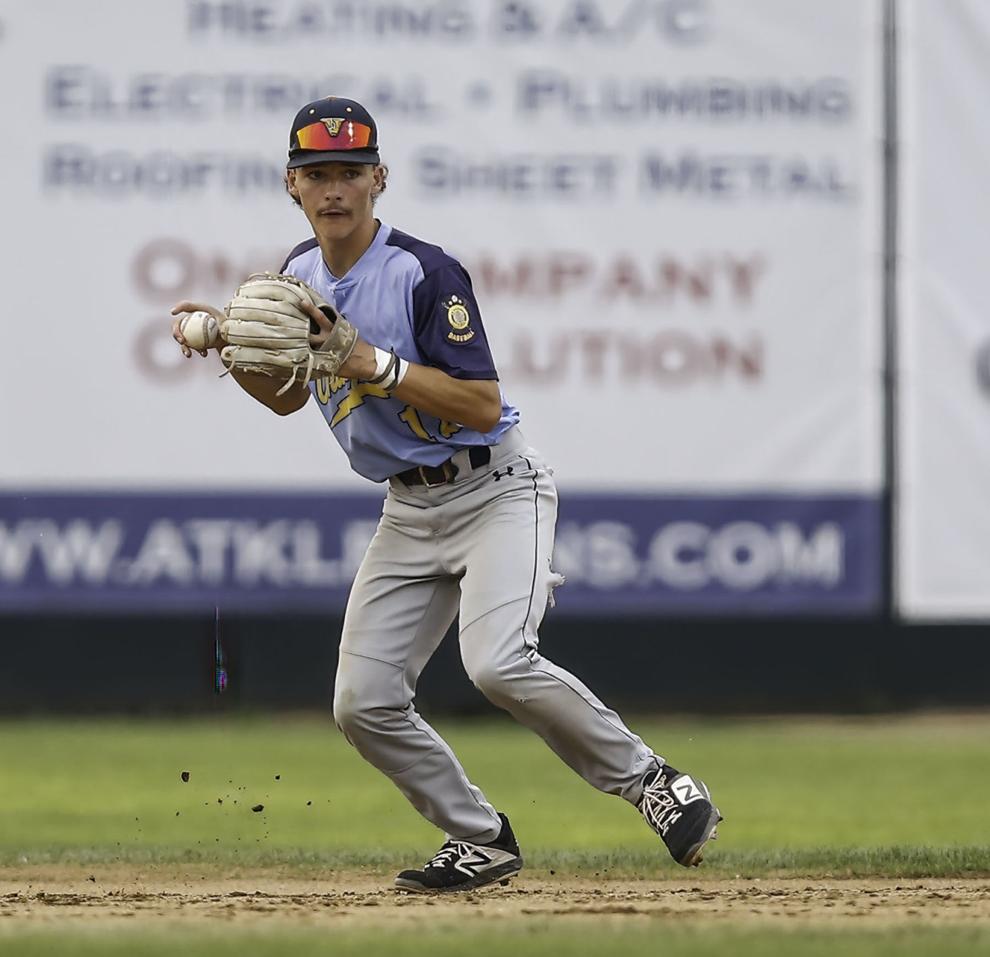 American Legion State AA Baseball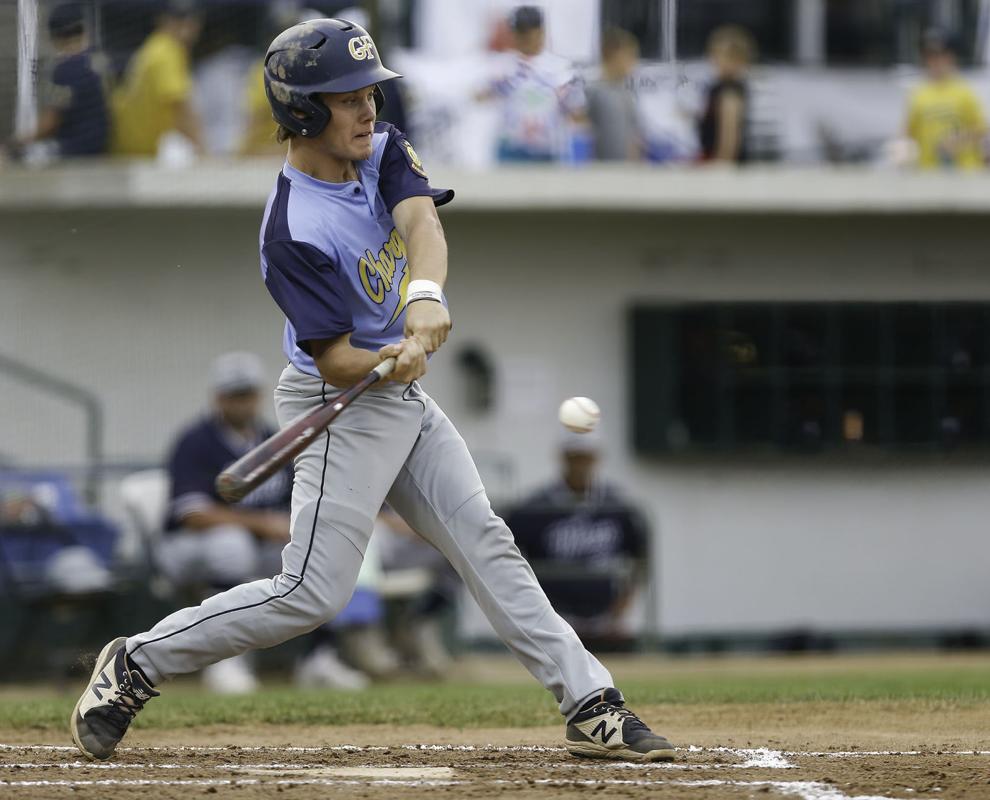 American Legion State AA Baseball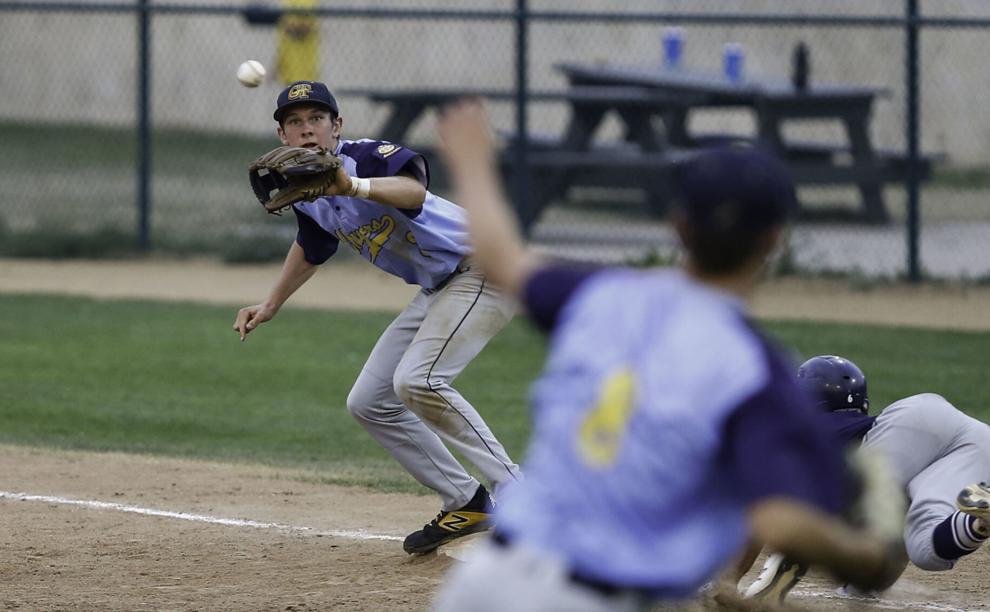 American Legion State AA Baseball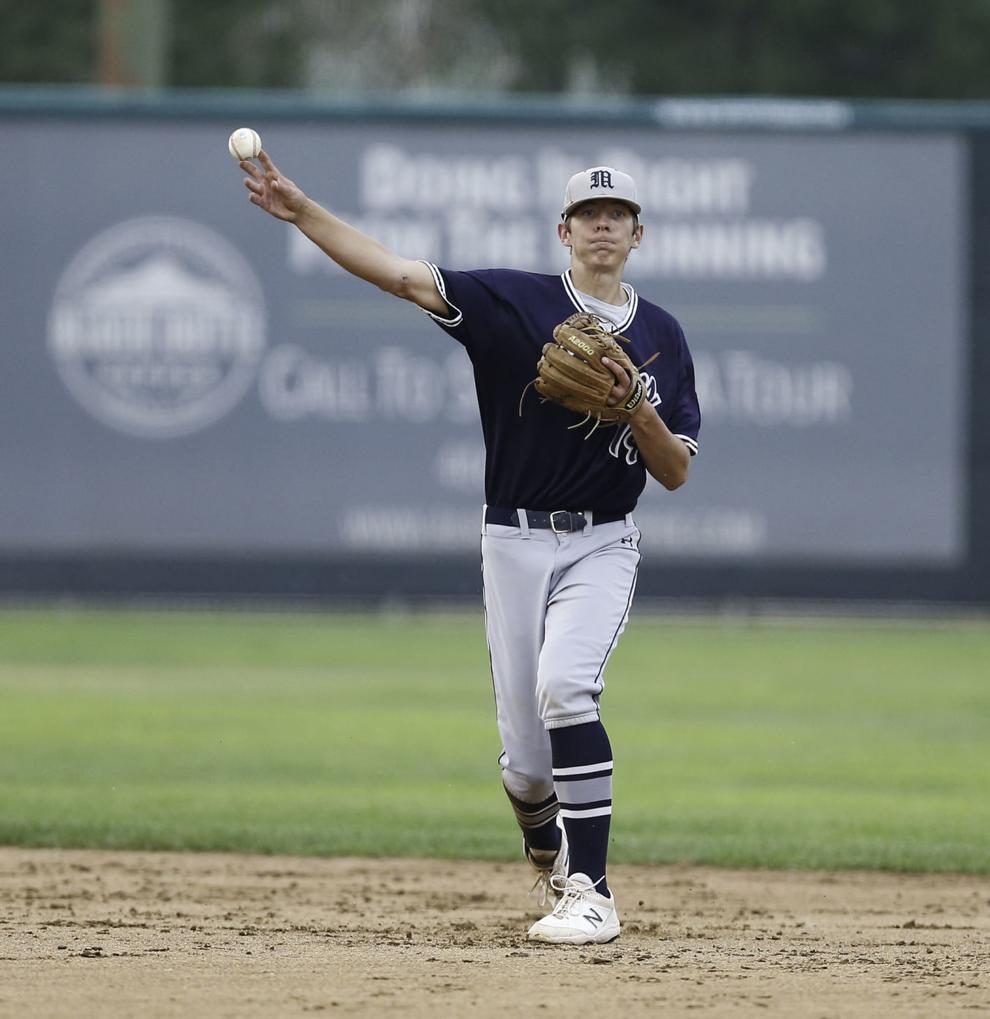 American Legion State AA Baseball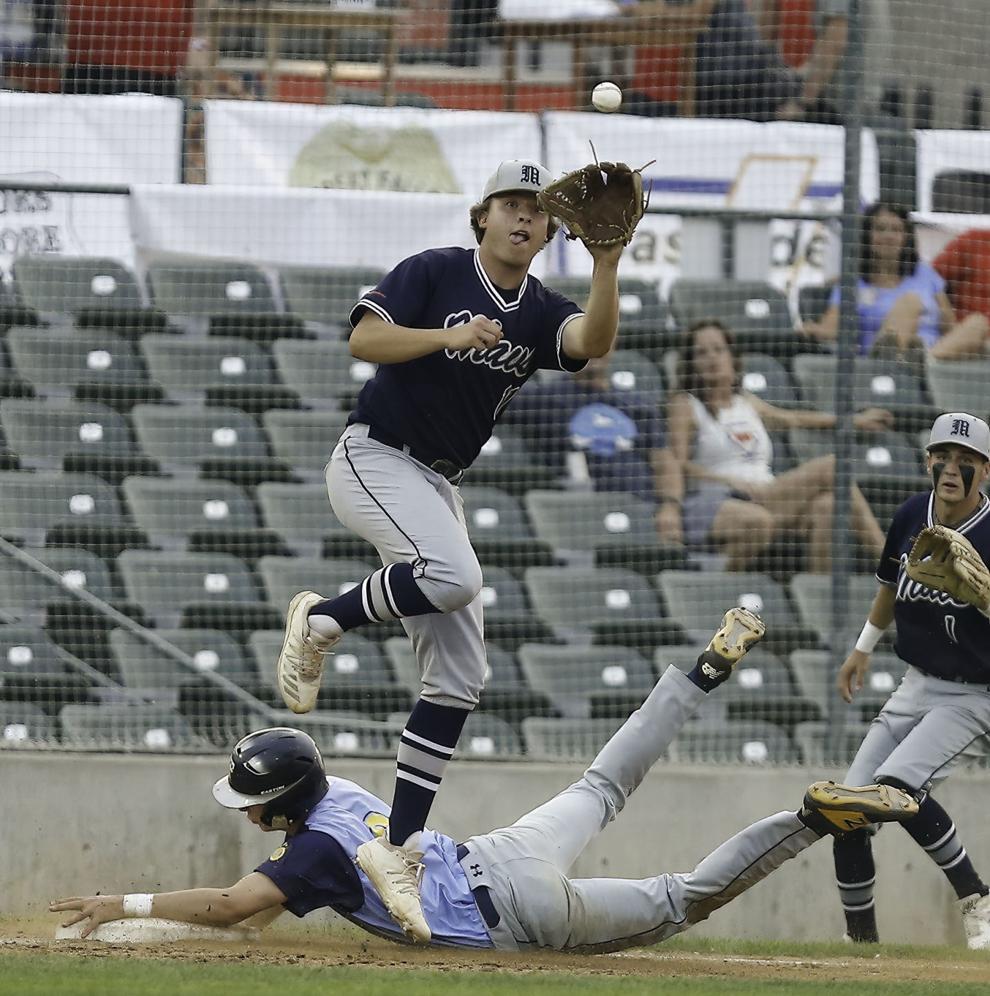 American Legion State AA Baseball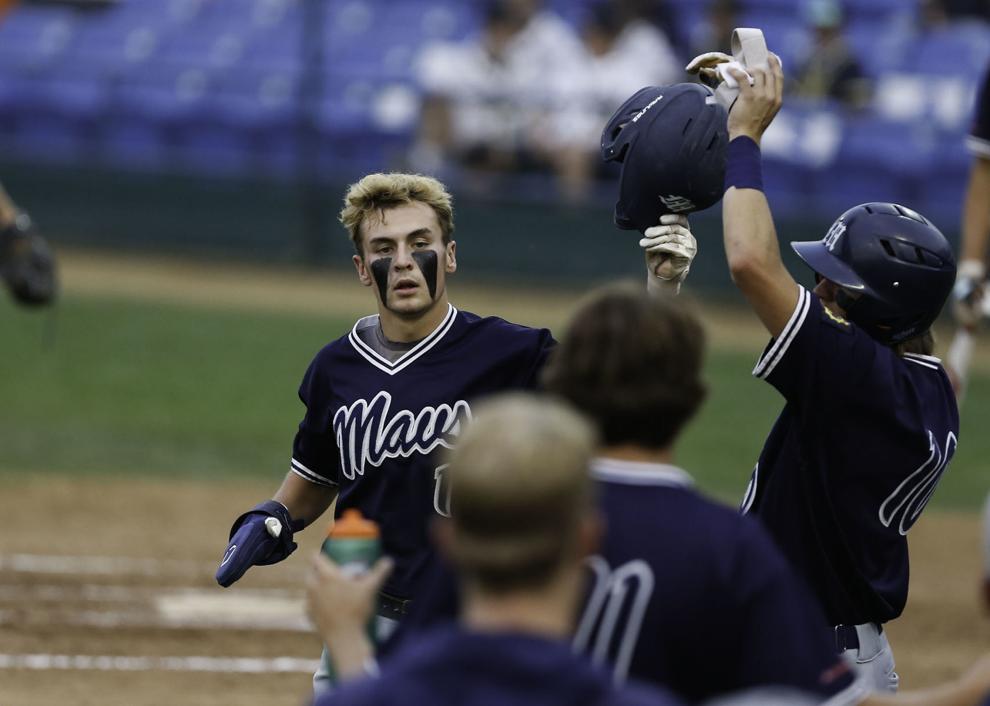 American Legion State AA Baseball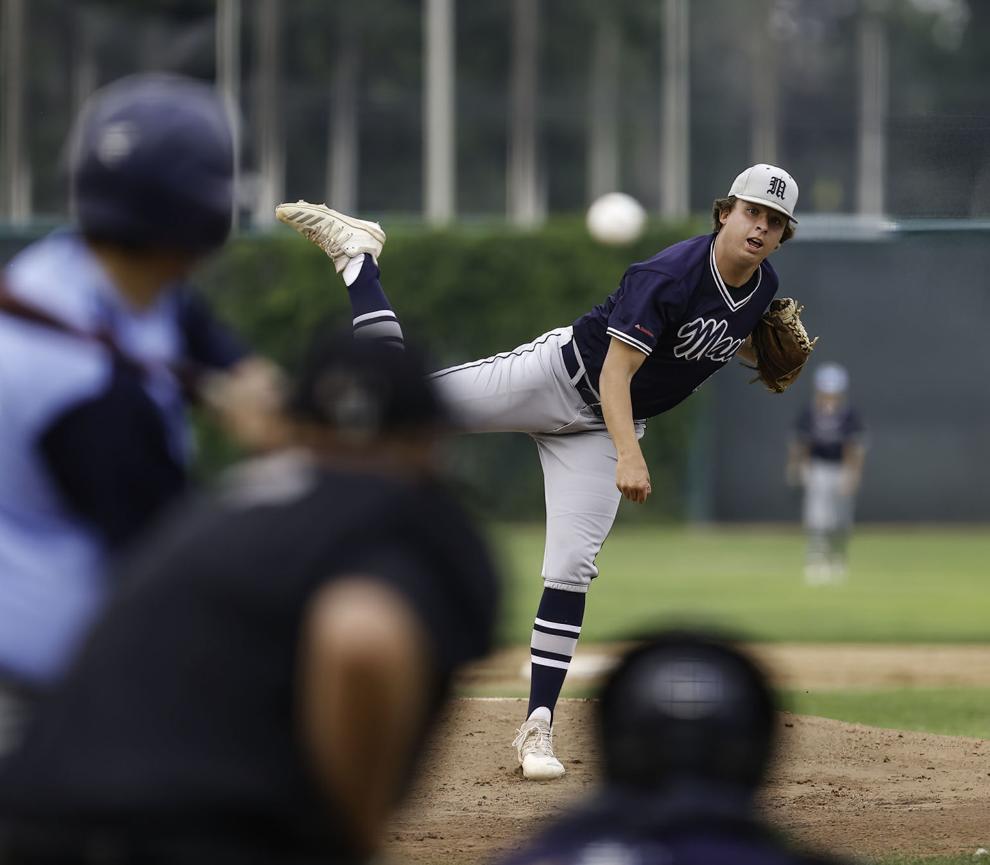 American Legion State AA Baseball