GREAT FALLS — Championship Sunday at the AA American Legion Baseball Tournament presented opportunities for two teams to end extended championship droughts and a chance for one program to finish a dominant season with some hardware.
In the end, a title drought was ended and another ticket was punched to the Northwest Regional Tournament.
Helena Senators 7, Billings Royals 5
In a lot of ways, this Helena Senators team was the perfect one to bring a Montana Class AA State Championship back to the capital city. It had been 18 years since that feat was accomplished, but with back-to-back hard-fought wins on Sunday, that drought was halted.
"Pure joy for the program, for the players," head coach Jon Burnett said. "They put it all out on the line today. When we had our backs against the wall, we had a talk. Our super seniors, Cy, Ethan, Caden, they all let the guys know that they didn't want it to end. They wanted to keep playing and keep playing for each other. The ability to come out and win two games today is awesome and I'm super proud of them."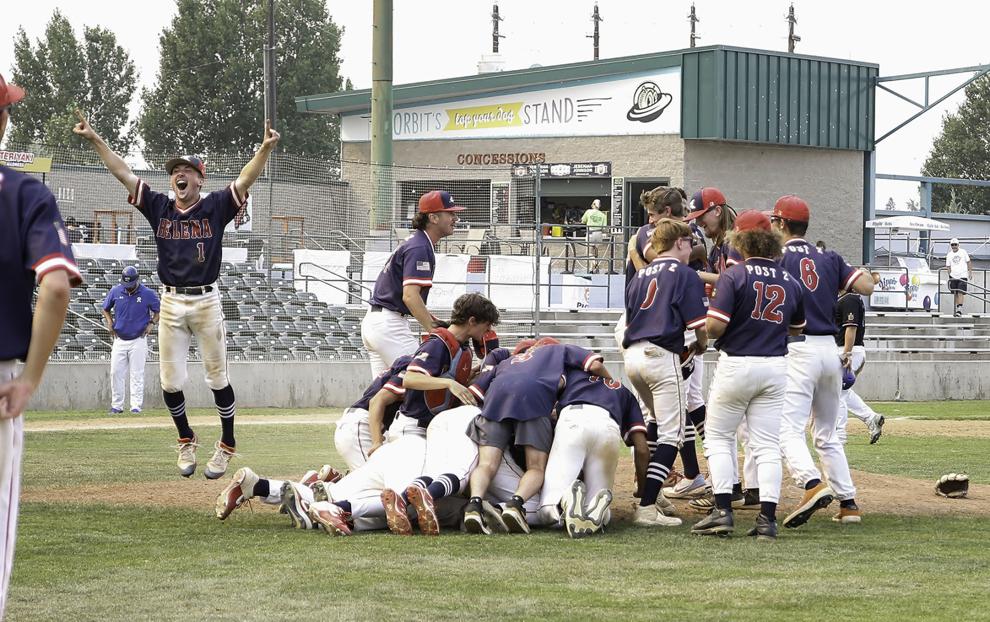 Laden with heaps of experience and a quality that never saw them out of a game, Helena had to call on every ounce of that over the last three days. A walk-off loss to the Billings Royals on Friday set in motion three-straight one-run contests for the Senators, the only team to play six games in the tournament.
"They're fighters," Burnett said of his players. "They believe in each other. That was kinda our mantra this tournament, to play for each other. When their backs were against the wall, they easily could've just hung their heads but everybody wanted to keep grinding and find a way, and we did."
Multiple times Helena's season could have ended, especially down a run in the seventh inning of an elimination contest with a title game and regional tournament appearance on the line. Like they have time and time again, however, the Senators found a way to battle back and keep the dream alive.
Perhaps it was fitting then that, down a run in the middle innings of the title game, Helena kicked the door open, stepped through and never relented.
"This is everything," super senior Ethan Keintz said of the championship. "The goal from the moment I entered the program as an Independent was to work my way up to the Senators and win a state championship. That's what we've been preaching the whole time I've been here. To finally accomplish that is really important and means a lot."
Billings entered the tournament on a 20-game winning streak.
"It puts a target on your back for sure," Royals coach David Swecker said. "The boys handled it great. They played a tough game with the Scarlets (a 2-0 win) and a tough game with Helena (a 5-4 win) and were able to win it and clinch a spot in the regional tournament.
"The boys didn't think about the streak and just wanted to win the next game and inning."
Three consecutive Billings errors helped tie the game in the fifth inning, but it took a run-scoring single from Judson Seliskar to move the Senators out in front.
"The first pitch was there, I put a good swing on it," Seliskar said. "It went through for a base hit, and scored a run. At the end of the day we got the job done...This was our No. 1 goal. Leaving now, it's a legacy to look back on forever."
Seliskar, while not in a starting role for Helena, was an important piece of the comeback Sunday morning against Kalispell. His one-out, pinch-hit single in the top of the seventh kicked off the rally that tied the contest. Seliskar went 3-for-6 in the tournament, but picked up what were two of the bigger hits in the five-day event.
"Judson can really swing the bat," Burnett said. "Just the way things had shaken out, he hadn't quite gotten as many at-bats as he probably deserved to get. Just to stay locked in -- the huge hit against Kalispell to get a runner on base in that seventh inning. Victor fouled a ball off his leg and we had Judson available [in the title game]. He did a great job for us and he hit some balls hard today."
Seliskar chipped in two RBI in the championship game, as did Keintz.
"You always gotta stay locked into the game," Seliskar said. "You never know when your number will get called. Sadly we had Victor get a foul ball off his leg and my number was called...This group of guys is amazing. We have an incredible bond where we are internally locked now forever after winning it. It's all fun now. We've gotta keep going."
Tyler Tenney, with a 10-for-20 effort at the plate and seven strong innings on the mound, took home the Most Valuable Player Award for the tournament. Mike Hurlbert was 10-for-22 in the six games -- a .455 clip -- and won the tournament's "Batting Champion" honor.
As a team, Helena hit .337 and amassed a 2.57 ERA in 43.2 combined innings pitched.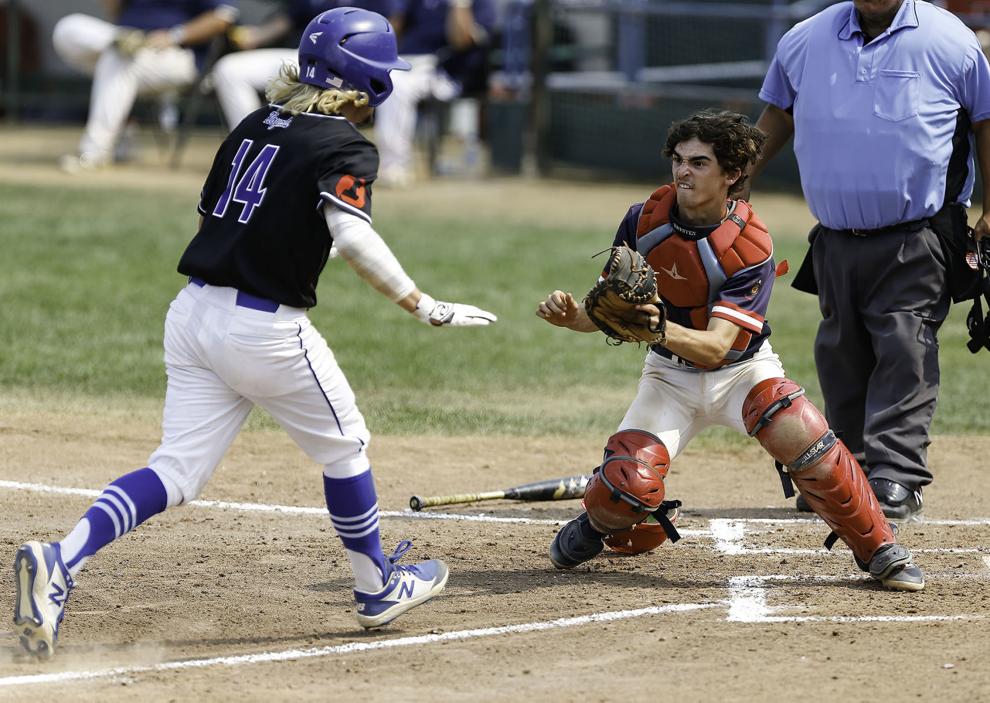 "On the field they've won lots of ball games," Burnett said of his players. "They're a great baseball team, great players. They're showing the younger generation of future Senators how to play the game, so that's huge. The stuff that isn't seen is the off-the-field work in the community that they do...Anything to help the program they did it."
Helena never trailed after grabbing the lead in the state title game and scored a much-needed insurance run in the seventh inning. Hunter Bratcher shut down the Royals' bats in relief, working 3.1 innings of one-run, three-hit baseball to help secure the win.
With the state championship hardware firmly in grasp on the bus ride back to Helena, the Senators have more baseball ahead. They, along with the Royals, will travel to Gillette, Wyoming, next week for the Northwest Regional Tournament.
"We've had a great season, a historic season and we've been able to win a lot of baseball games and play a lot of good baseball," the Royals' Swecker said. "It's a super unfortunate game in the state tournament. We didn't make enough defensive plays. It was a good game, we needed to make a few more defensive plays and get a few more hits.
"Helena played great and made some good plays when they needed to."
"We're excited to go and play some new teams," Burnett said. "A state championship was our goal and we got it. Now we just get to keep playing, so we're gonna have a good time at regionals and enjoy the experience."
That does not leave much time to celebrate what was a hard-fought title a long time in the making, but at least it means more baseball.
"I think I'm just going to enjoy it," Keintz said of his celebration plans. "Be happy that I get some more baseball and enjoy the fact that we're the first team from Helena in 18 years to win a state title...I'm so excited to have just a little bit more baseball."
So are the Royals.
"We are super excited to have the chance to go to regionals," Swecker said. "We just want to play better baseball than we played this weekend. We were lucky enough to make it to the regional and are looking forward to playing baseball this weekend and seeing where that takes us.
"I'm just thankful to be a part of such a great baseball team and program. The boys have made me proud this summer."
Helena Senators 4, Kalispell Lakers 3
For the second straight year, the Senators are in the state title game. Still seeking a championship for the first time since 2003, Helena walked off Kalispell in nine innings on a wild pitch.
The Senators were to face the Billings Royals on Sunday afternoon.
With the win, Helena also clinched a berth in the Northwest Regional next week in Gillette, Wyoming.
"It means a lot," Senators head coach Jon Burnett said. "Our goal is to win that state championship. We're happy we're there. We're not done yet. We're hoping we can put a good one together here. Our ultimate goal is to win that state title."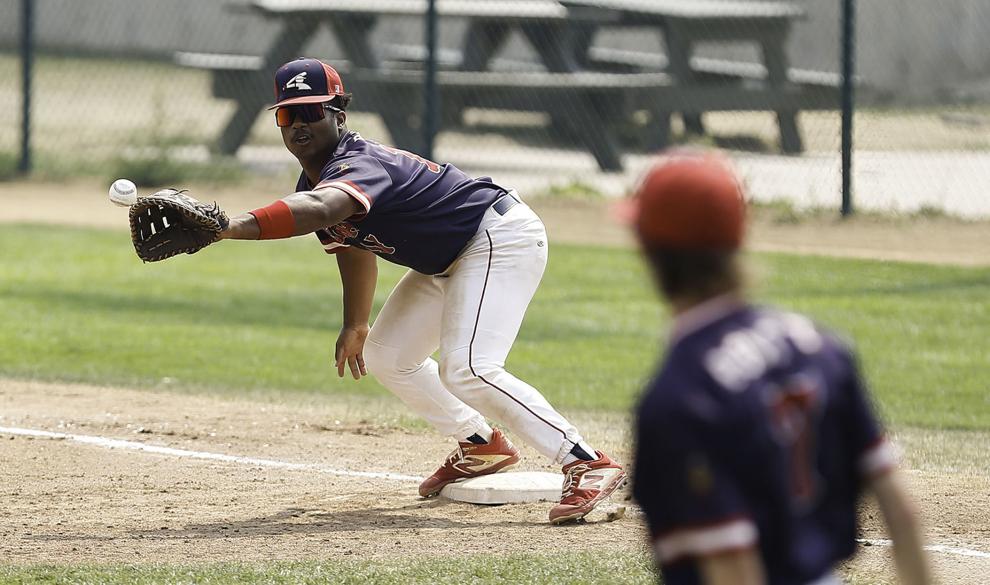 Trailing by a run in the bottom of the seventh inning, the Senators executed a squeeze play to perfection to plate the tying tally. Tyler Tenney, who dropped down that bunt, scored the game-winning run two innings later on a ball that skipped past Kalispell's catcher.
"[The players] don't want their season to end," Burnett said. "They want to keep playing with each other for one more week. We'll give it another ride and see what we can do in this one."
Tenney finished the contest 3-for-4 and Mike Hurlbert added a three-hit performance as the Senators rapped out 13 hits. Victor Scott took over on the mound in the fifth inning and tossed 4.2 innings of three-hit baseball in relief. He struck out four Lakers against just one walk.
Billings Gazette sports editor John Letasky contributed to this story.
Photos: Helena Senators win Legion AA state championship over Billings Royals
American Legion State AA Baseball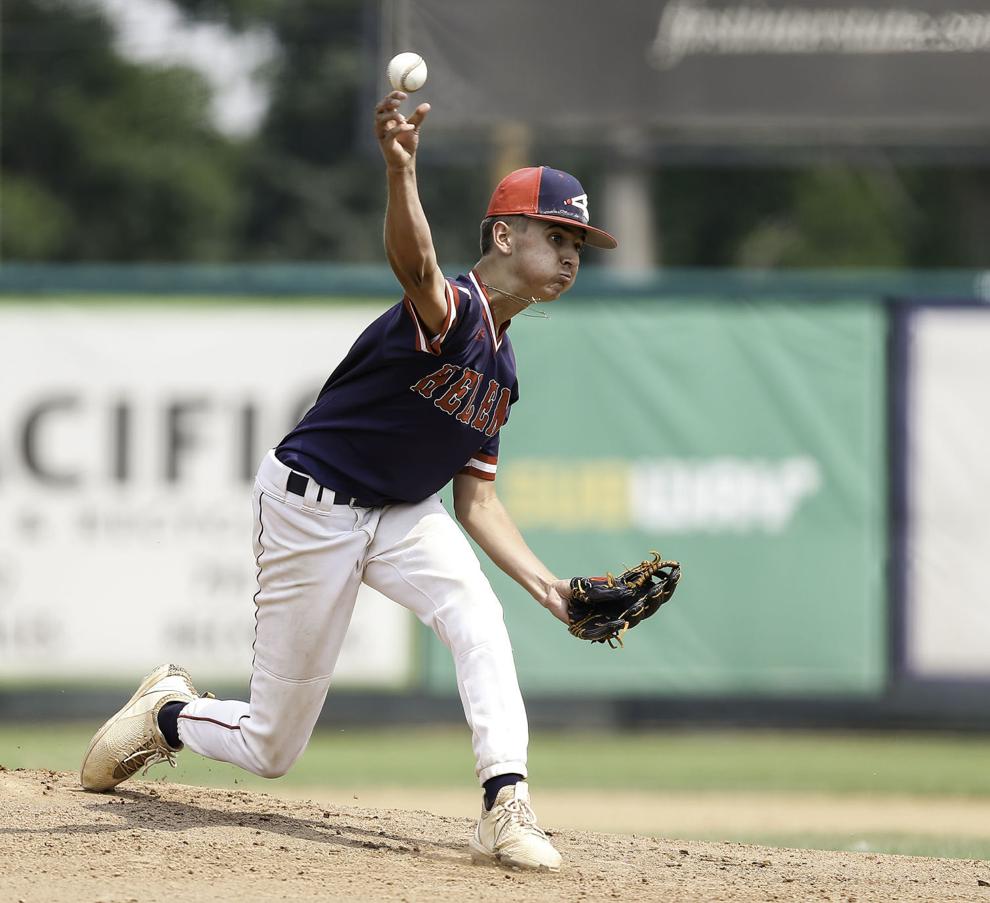 American Legion State AA Baseball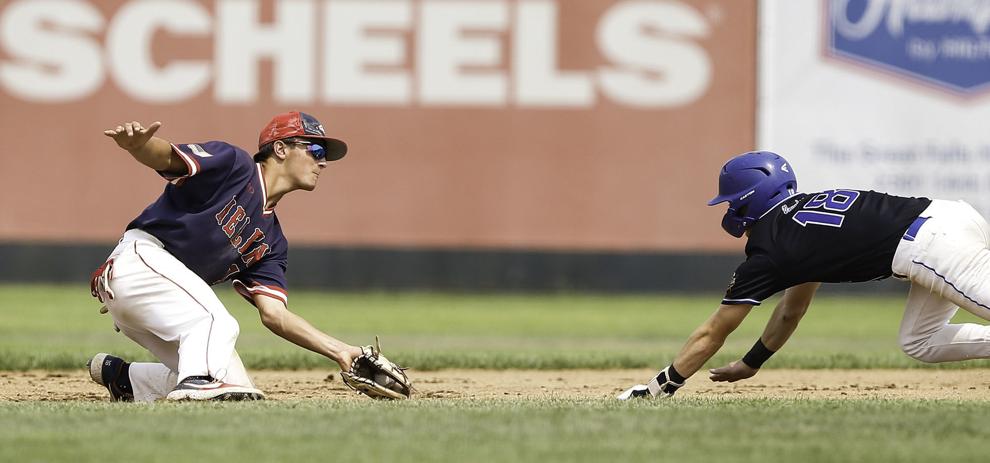 American Legion State AA Baseball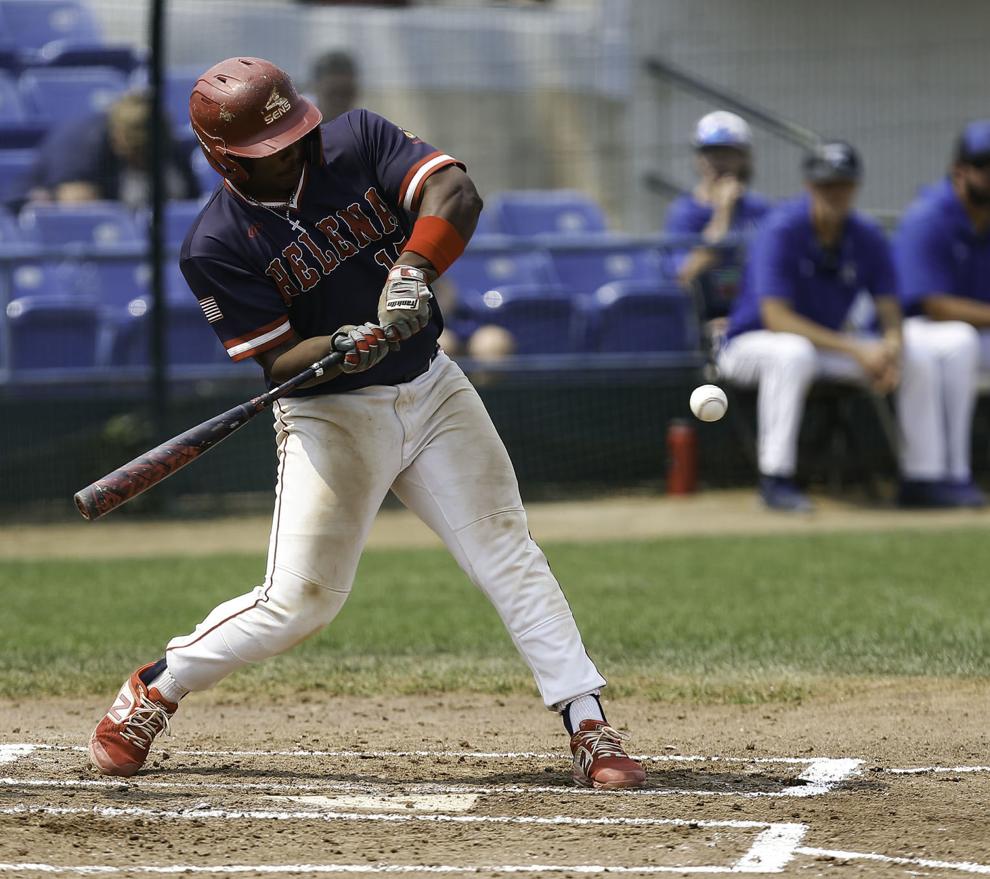 American Legion State AA Baseball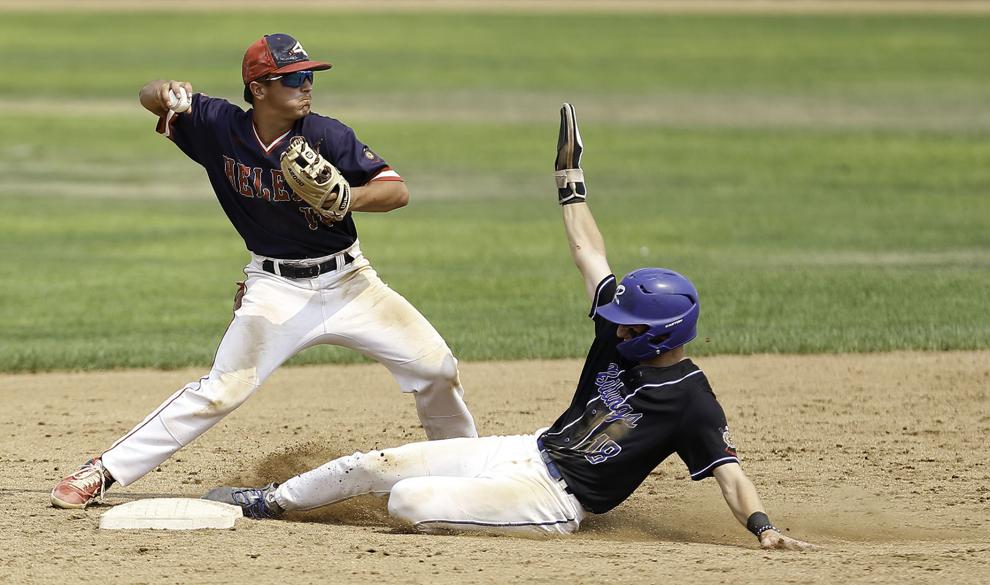 American Legion State AA Baseball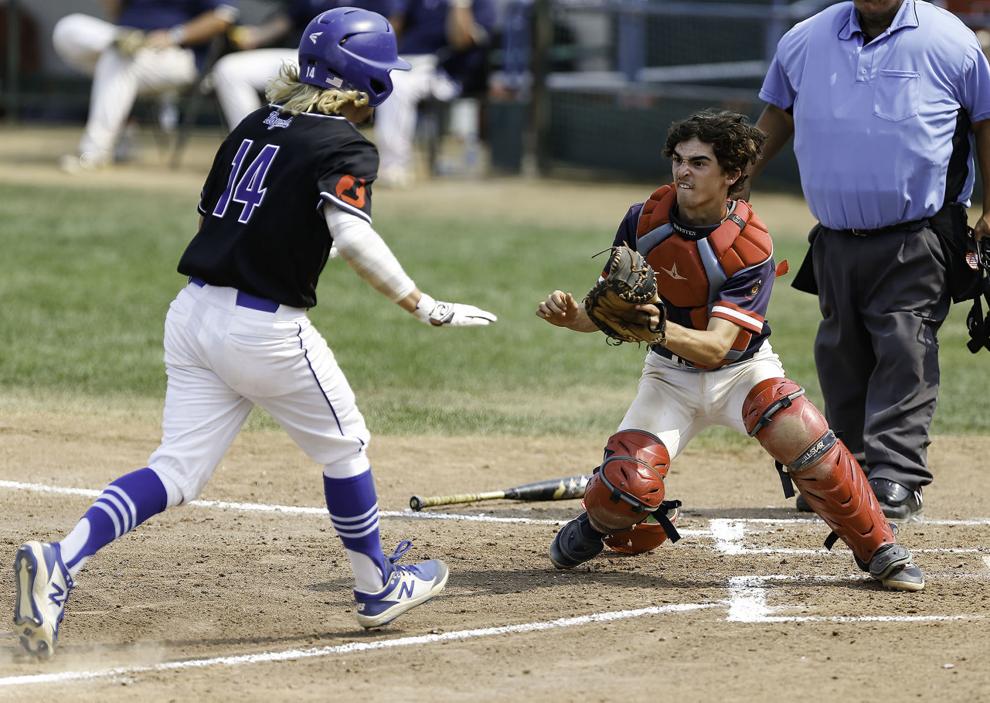 American Legion State AA Baseball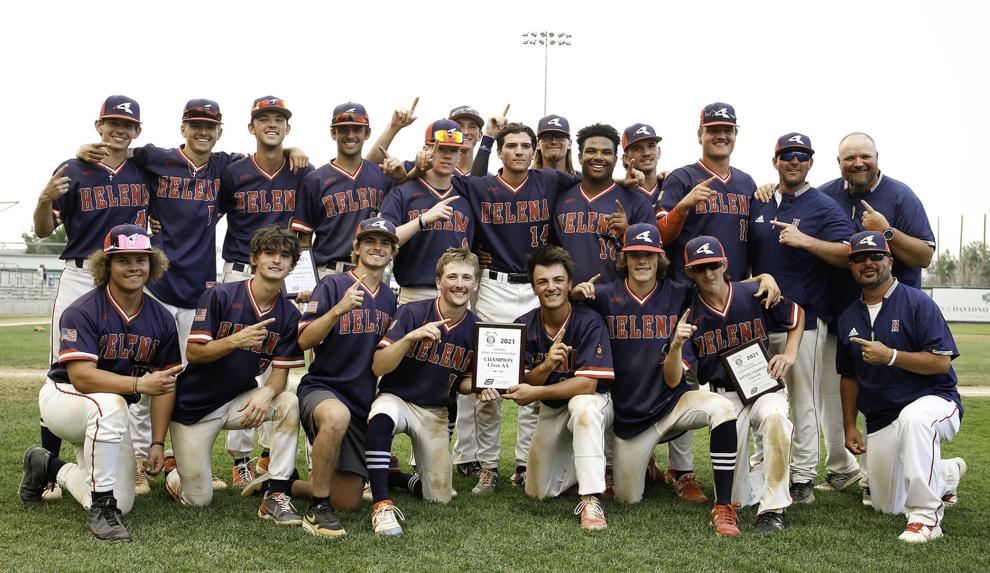 American Legion State AA Baseball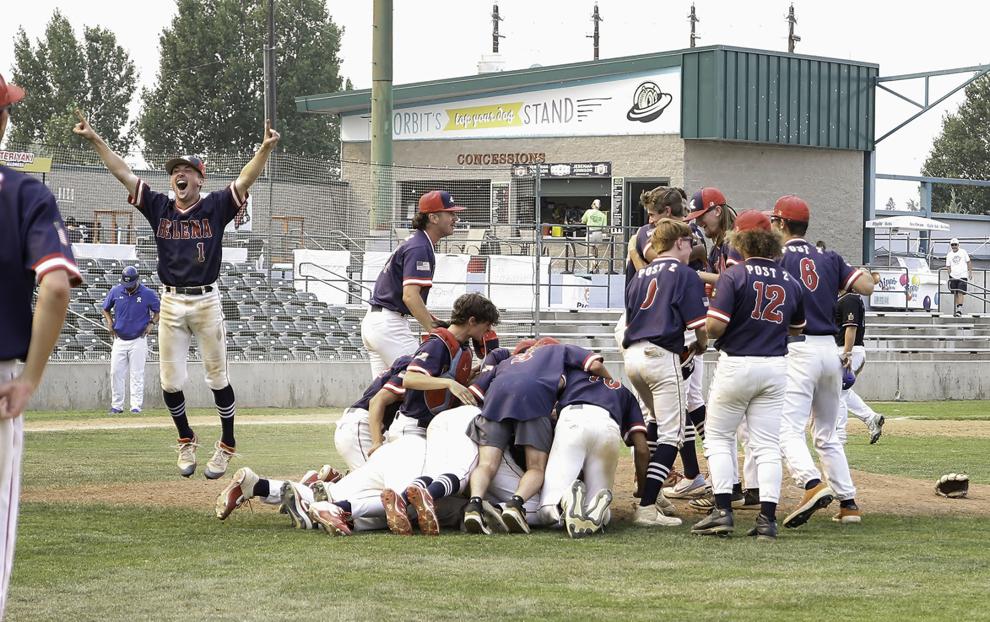 American Legion State AA Baseball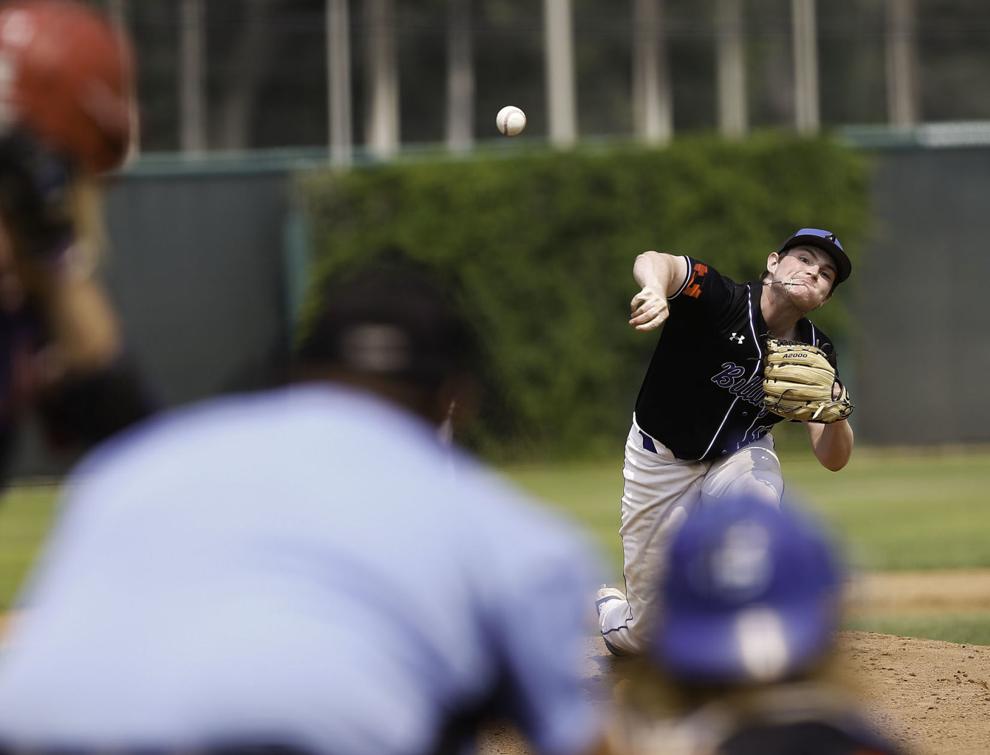 American Legion State AA Baseball
American Legion State AA Baseball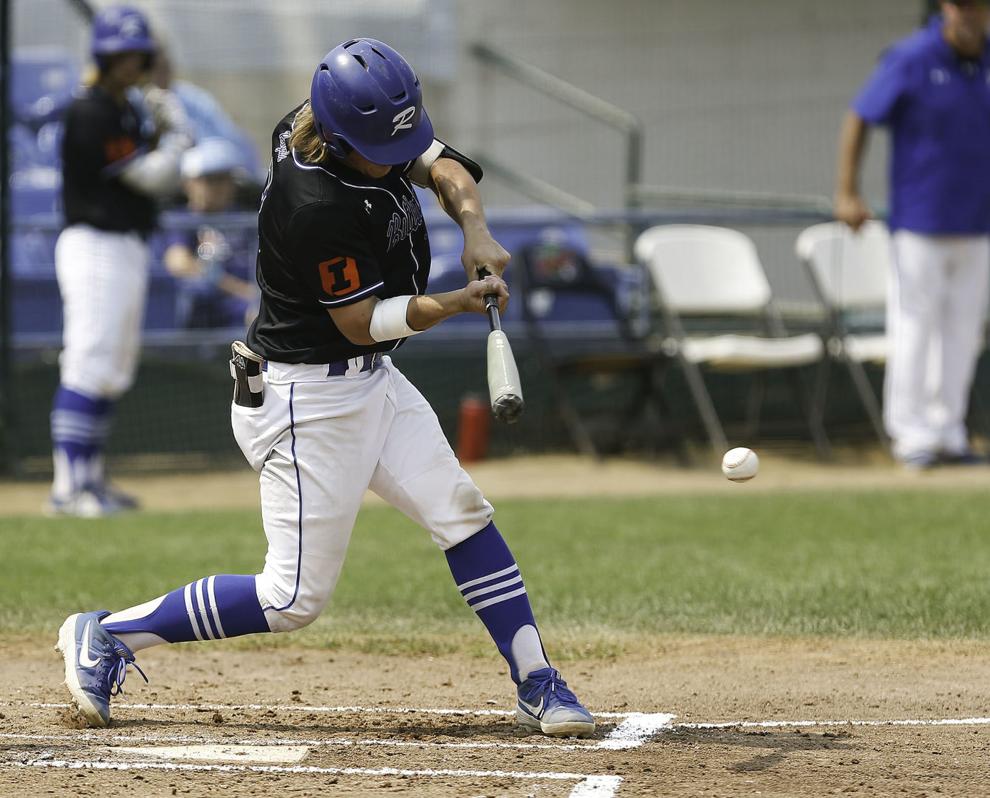 American Legion State AA Baseball