HELENA — The dog days of summer are coming to end for the Helena Senators. In the last 23 days, the team has played 25 games, including 14 contests over the last 10 days. That stretch ended with four-straight wins as part of a tournament in Minnesota over the weekend and ushered in a period of six days off for the Senators.
"It's huge for our arms," head coach Jon Burnett said. "Pitchers have been pushed up to their pitch count every time out. Now it gives us a chance to relax and rest a little bit, get those arms healthy. We're gonna try to stay sharp scrimmaging like we are. It's nice every once in a while to get a few days off."
Sitting at 42-15 overall, Helena is not far removed from its longest win streak of the season, but seemingly took a step back after dropping four-straight to the league-leading Billings Royals last week. Those losses dropped the Senators to 10-7 in conference play, good enough for third in the double-A legion standings with six league contests left.
"I like where we're at right now," Burnett said. "Short of those four games in Billings, we've been hitting the ball really well lately. Playing good defense, throwing strikes. I think mentally, I like where we're at. Good group of guys that like playing together and being around each other. We're just trying to do our thing, not trying to do too much and play the game as it comes to us."
The cog in the middle of a lineup that has produced, for the most part, all season, Tyler Tenney has stayed as hot as the weather the last couple months. He is the lone full-time player hitting .400 or better and he paces the team in on-base percentage (.503) and RBI (42) while owning the second-best OPS (1.042).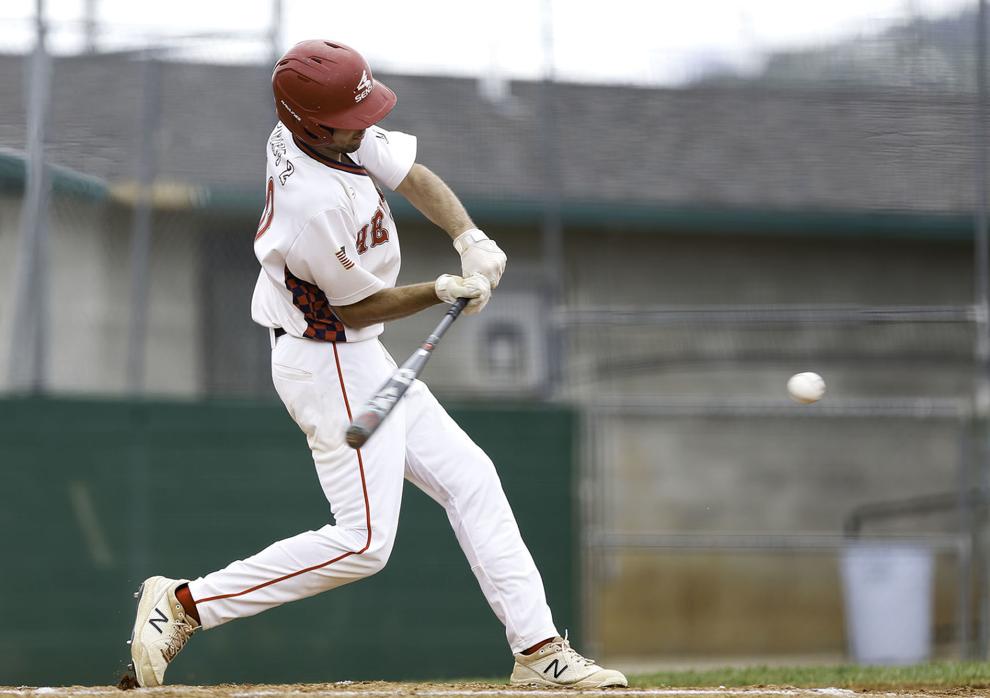 "Ty is solid with the bat," Burnett said. "He can do the little things, he can bunt for a base hit if needed. He has the ability to hit the ball into the gap and he uses the entire field. It's fun to see when he's locked in and he has been for the last month. Hoping he can keep that rolling."
Tenney kicked off the month of July being named the overall MVP of the Keith Sell Tournament after hitting .857 with eight RBI and tossing seven innings of two-run baseball against Great Falls.
Those numbers at the plate only helped solidify what has been Tenney's best month at the dish so far. In his last 11 games, Tenney is hitting .576 with a slugging percentage approaching .700 and an OPS clear of 1.300. He is averaging an RBI per game in that span and has more extra-base hits (three) than strikeouts (two) while maintaining an ERA around 3.00 in more than 50 innings pitched for the season.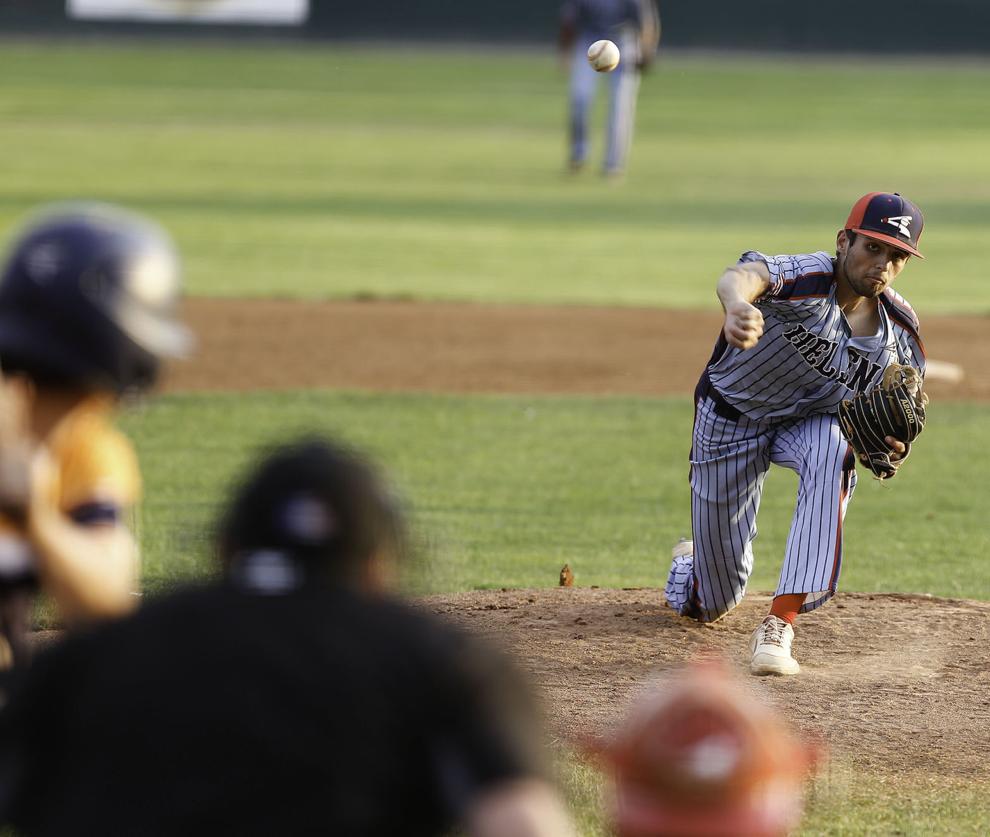 "He's a very grounded guy," Burnett said. "His head doesn't get too big. He's just a grinder. He goes out there and competes whether he's on the mound, at shortstop or at the plate. He just has that approach where he's just level-headed."
That level-headedness allows Tenney to excel in one of the more important aspects of baseball: situational hitting. In at-bats with runners in scoring position, the Miles City Community College commit becomes a better hitter, averaging .444 to pace the team. His 15 two-out RBI and 75 total bases are also top marks on the Senators' roster.
"If we have less than two outs and I can hit a ground ball and sacrifice that hit just to score one, I'll do that for the team," Tenney said. "If we have two outs, I'll just try to put one in play, find a gap out there somewhere."
Tenney keeps himself ready to perform by keeping things simple after games. Rest and a lot of ice and ibuprofen, he said, are the keys to leading the team in both batting average and wins on the mound.
Between the white lines, keeping things simple is also what allows Tenney to come through so often in big situations.
"He just has a simple swing," Burnett said. "A lot of the at-bats he gets down into two-strike counts and he takes what the pitcher gives him. He works the ball over to right field, not afraid to put a ball on the ground over to the right side and move a runner up. He'll use the whole field and he's not pull-happy, not trying to hit the ball out of the park."
When he is not on the mound or in the batter's box, Tenney is acting as the "captain" of Helena's defense from his shortstop position. As one of the more experienced guys in the infield, Tenney does his part in picking up teammates after a tough play.
"We have a little bit younger of an infield this year compared to last year," Tenney said. "I just try to make sure everyone just keeps their head up if they make mistakes. I try to talk to them, I try to make sure they're calmed down and not getting too excited out there."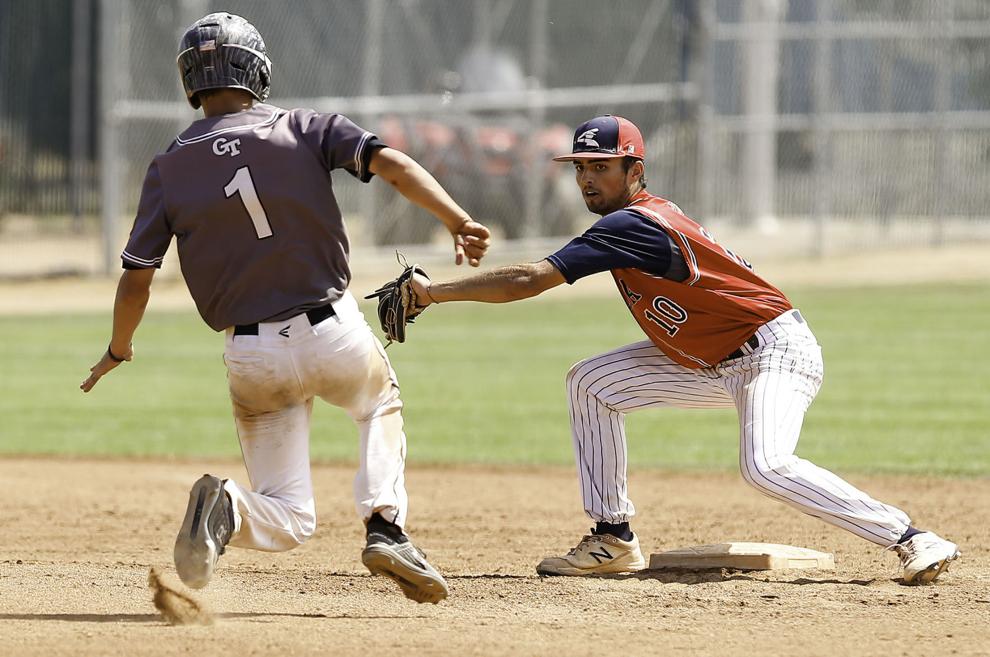 As Tenney has went this season, so have the Senators, and with the regular season coming to a close, they have a good shot of finishing in the top-half of the league once again. That bodes well for seeding in the state tournament that begins at the end of the month.
Still, fending off Kalispell is next up on the Senators' agenda.
"Kalispell is a good, quality opponent," Burnett said. "We're gonna go out and give them everything we've got and I'm sure they'll do the same. Wherever we finish in the standings, I think we still can have a good shot to make a run at state. We're going to approach it kinda like it's the opening of the state tournament with our four-game set and try to get our pitching rotation lined up."